North America Overland specializes in Land Rover Series IIa and III restoration.
We will first need a restoration candidate. You can choose from our pre-restoration inventory or you may already own a Land Rover that you would like restored. We stock most years of the NADA (North American Dollar Area) Series IIa and III, so you can pick the model that you like.
A restoration will return the Land Rover to how it looked when originally manufactured but we will also make some modern improvements for safety and reliability. If the customer is supplying the vehicle, then we will need to do an evaluation on it to determine its condition and suitability for restoration. If one of our vehicles is chosen then we will provide a price (based on what options are chosen) to build the Land Rover. You can find a list of options here:
The project starts with a complete tear down of your vehicle. It is first broken down into sub assemblies and then into individual parts. The body panels will be fully disassembled. Every rivet, nut, bolt and screw will be removed. Each panel will be stripped to bare aluminum and assessed for corrosion. An inherent problem with Land Rover bodies is galvanic corrosion. Many of the aluminum body panels are attached to a steel frame. Where the dissimilar metals touch, corrosion can form. This usually appears as a white chalky powder on the surface of the aluminum where the paint has blistered. A badly corroded body panel cannot be cost effectively repaired and will need to be replaced. Steel parts like the firewall will need to be sandblasted, the rust cut out and new steel panels welded in. The original body panels and the new replacement body panels will now be repainted. The panels are painted in BASF Glasurit, a ultra high quality single stage paint. As a rule we paint both sides of every panel, even if it will not be visible.
While the panels are being repainted, restoration continues on the chassis and drivetrain. The boxed design of the Land Rover's frame is very strong but also susceptible to rust when salt and mud gets trapped inside. Most original frames have some degree of rust or cracks so we always replace the frame with a new frame that has been galvanized for future rust resistance. The axles are sandblasted, repainted and fully rebuilt. The braking system will be completely replaced. The front drum brakes are converted to modern disc brakes. Models from the 1960s with single system master cylinders are converted to dual master cylinder power brakes. The steering system will be entirely rebuilt and then the axles will be installed with new parabolic springs and high quality shocks on the galvanized frame. While the body is removed, a new wiring harness is run through the frame and a new fuel tank is installed. The wheels are painted inside and out and new all-terrain tires are mounted.
The engine is fully rebuilt to our specifications with slightly higher 8.25:1 compression, an improved cam and hardened valve seats to allow the use of unleaded gas. However, a rebuilt engine is only one piece of the puzzle. Other components like the exhaust and intake manifolds, clutch, clutch hydraulics, fuel pump, alternator and cooling system will be replaced with new parts. The transmission and transfer case are rebuilt as well. We install fully synchronized Series III transmissions into the early IIa models so you will no longer need to double clutch when shifting. Once the drivetrain is assembled it is installed in the chassis on new rubber mounts and the stainless steel exhaust system and new driveshafts are connected.
Once the body panels have been painted they will be reassembled. The steel parts that make contact with the aluminum panels are galvanized to prevent galvanic corrosion (the steel is now isolated from the aluminum with a coating of zinc). Any exterior parts that came from the factory with a galvanized finish are also regalvanized. The body cappings are fastened to the freshly painted body panels with the correct rivets. Land Rovers have dome headed hammer rivets. We painstakingly replace all rivets with the correct type. All fasteners are also replaced with ones very similar to the originals. Every single nut, bolt, washer or rivet is replaced during the restoration. The firewall is assembled on a special stand so that the wiring harness, dash, pedal boxes and heater can be more easily installed. The doors are put together with new Defender style latches. Door tops are especially prone to rust so new extruded aluminum units are used. New glass is installed in the re-galvanized windshield frame. These body sub assemblies are then installed on the chassis. We have a specific procedure for aligning the body panels to ensure even door gaps. All new door weatherstripping is installed and the door alignment is fine tuned.
The interior is meticulously restored to like-new condition. All gauges, switches and vent flap levers are carefully refurbished or replaced. All body panels are painted to the same standards as the exterior because this is what you see inside the Land Rover as there is almost no interior trim.
It is now time to turn the key and fire up the engine. Hearing the rebuilt engine come to life is always exciting! Before taking it out for its first test drive, we will thoroughly inspect your Land Rover following our Pre-Test Drive check list. Once the initial test drive is complete we will fine tune the steering alignment and put a several hundred break-in miles on the engine. Your newly restored Land Rover is ready for its new home, where it will provide faithful service and help make wonderful memories that will last a lifetime.
Build Your Land Rover
Full Restoration Estimated Cost:
Series IIa or III 88" soft top

$69,500
Choose Vehicle:
Choose an unrestored vehicle from our inventory

+$5500

Owner supplied vehicle (must pass our evaluation)

+$0
Choose Color:
Pastel Green Glasurit

+$0

Bronze Green Glasurit

+$0

Marine Blue Glasurit

+$0

Limestone Glasurit

+$0

Poppy Red Glasurit

+$0

Sand Glasurit

+$0

NAO Expedition Matte Tan

+$2500

Patina (Contact us for availability)

+0
Choose Options:
Hard top

+$5000

Stainless steel gas tank

+$700

16" wheels and tires

+$800

2" receiver hitch with trailer wiring harness

+$400

Overdrive

+$2500

Interior Hardura trim and sound deadening

+$500

Warn 8274 winch and heavy duty bumper

+$3500

Gas tank skid plate

+$350

Front differential guard

+$175

Front recovery rings

+$200

Galvanized rock sliders

+$750

High lift jack

+$350

Locking steel center console

+$500

12 volt outlet

+$100

Radio

+$500

Hella headlights

+$125

Cargo lashing rings

+$300

Mt. Mansfield high output heater

+$1500
Want the ultimate Series Land Rover? Choose our NAO Expedition Package!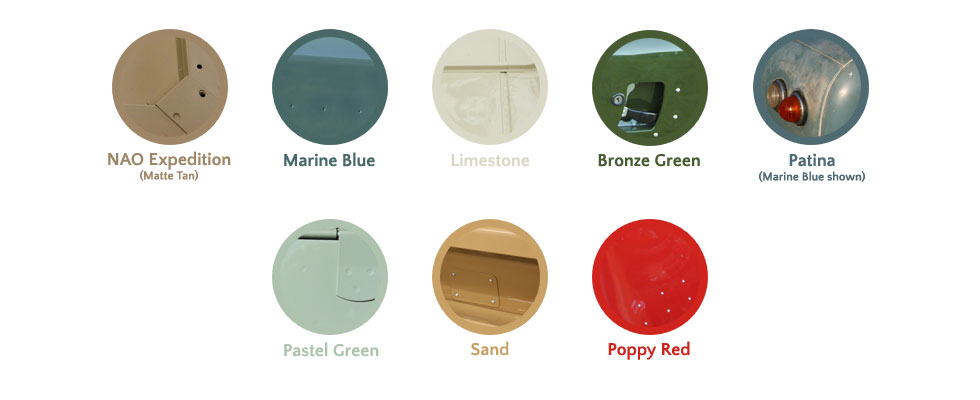 Restored Land Rover Series II and Defender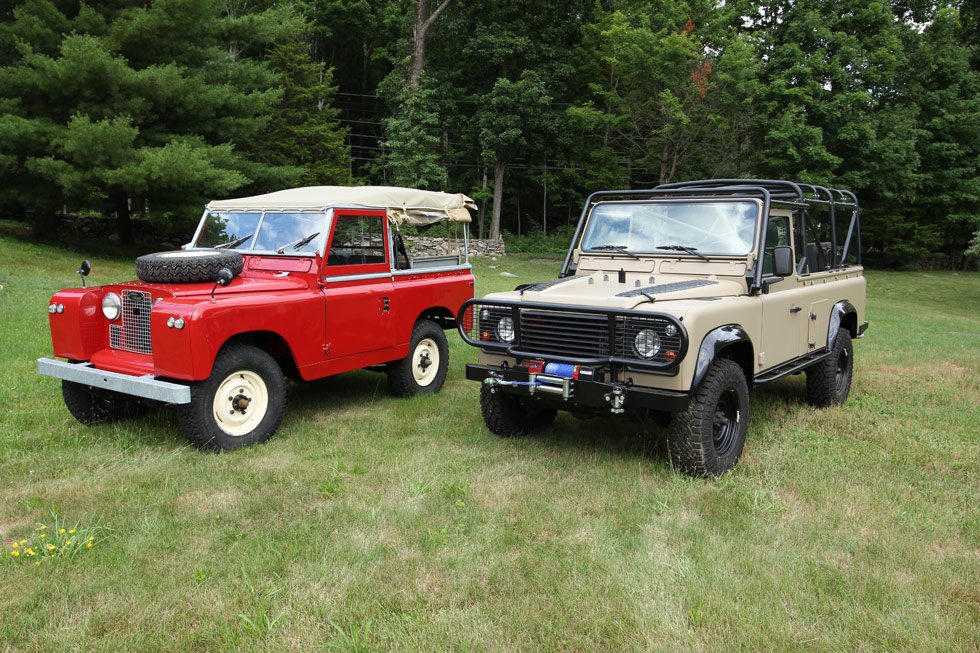 Restored Land Rover Series II and Defender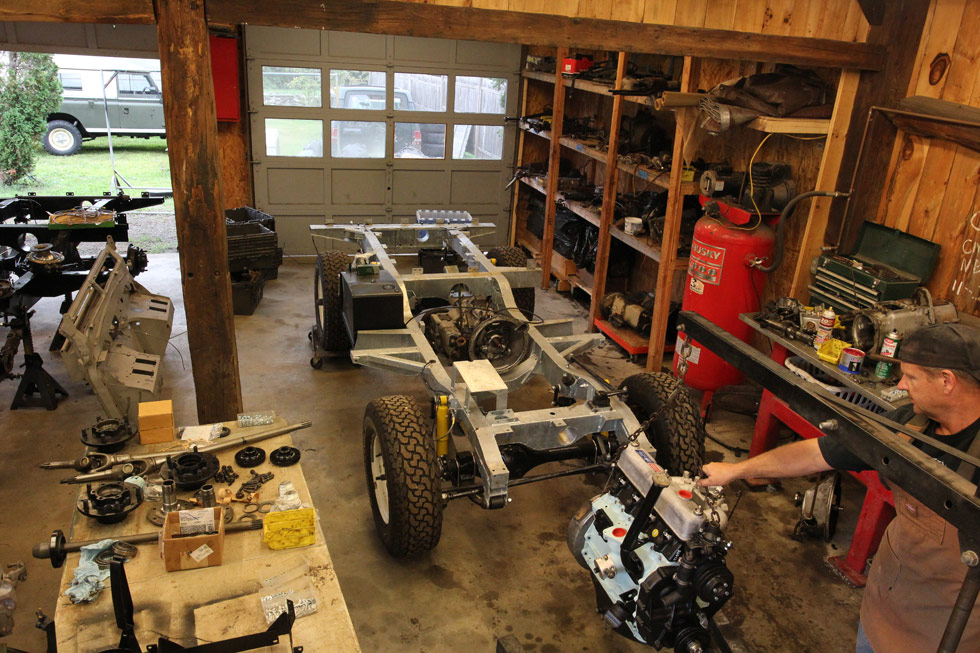 Restored Land Rover Series IIa chassis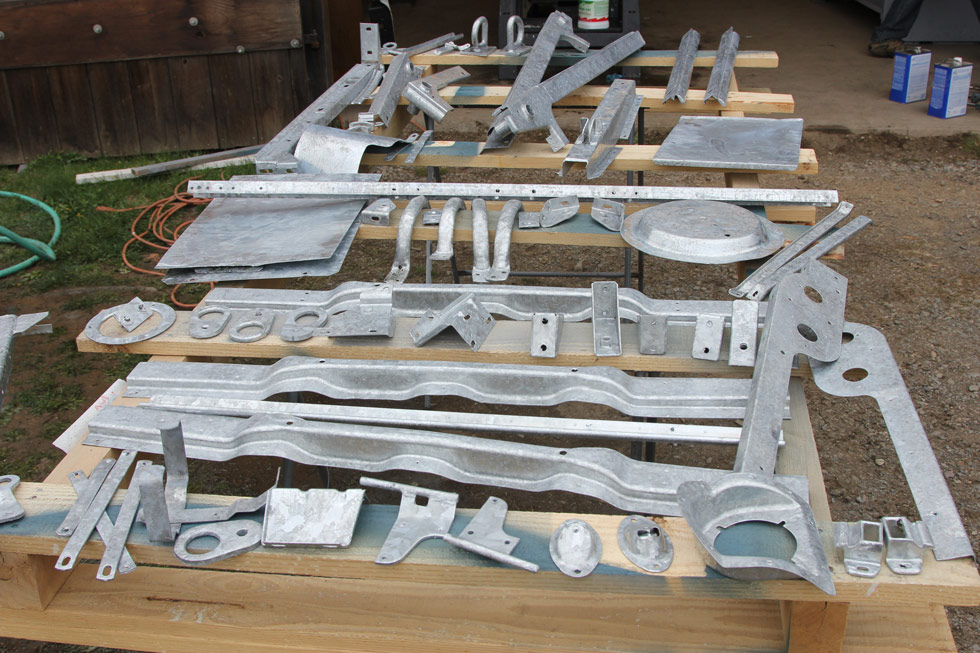 Each part is sandblasted then galvanized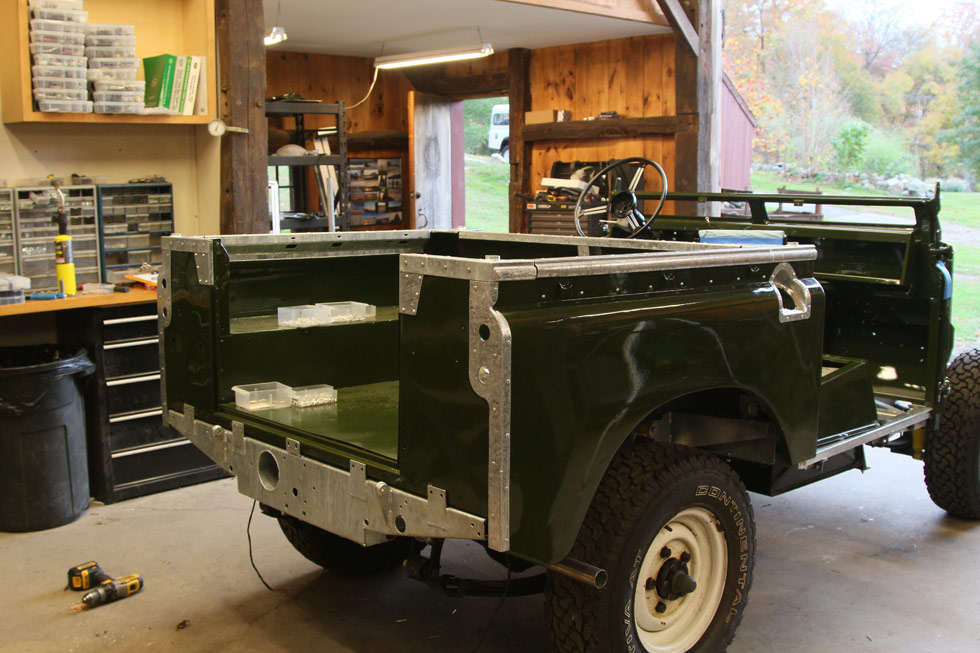 Series IIa body assembly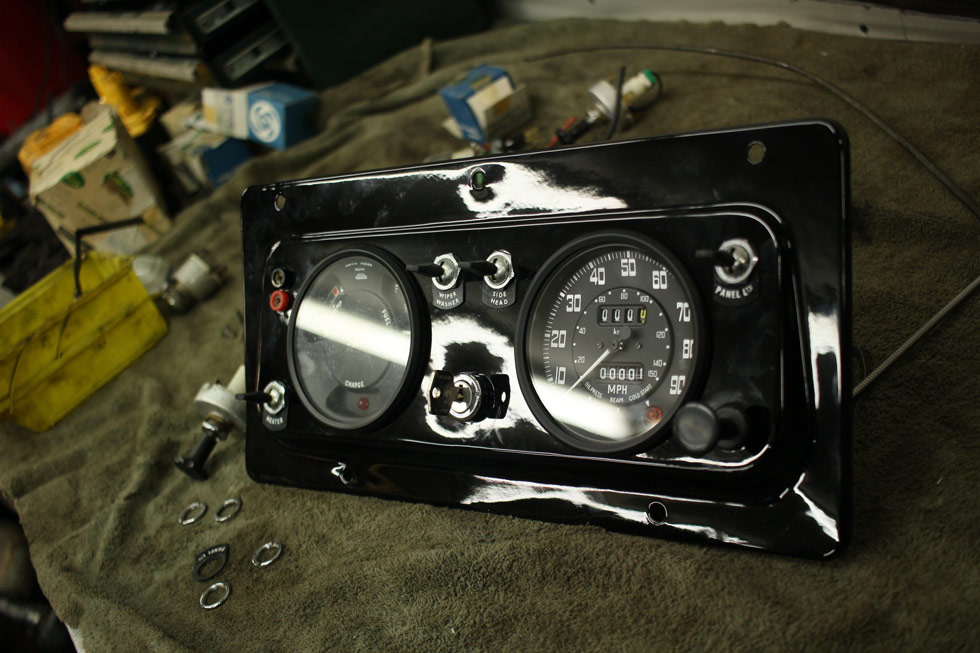 Restored Series IIa Gauge Cluster