This 1973 Land Rover Series III came in from New Jersey for a full restoration. This has been one of the most challenging projects yet because almost all of the body panels were damaged or had corrosion. Also, the drivetrain was completely worn out. Not only will we give this Land Rover the restoration that it deserves but we will also do many upgrades including disc brakes, a soft top conversion, a Turner engine, parabolic springs, and 16" wheels.
Video Part 1/3
Video Part 2/3
Video Part 3/3
Gallery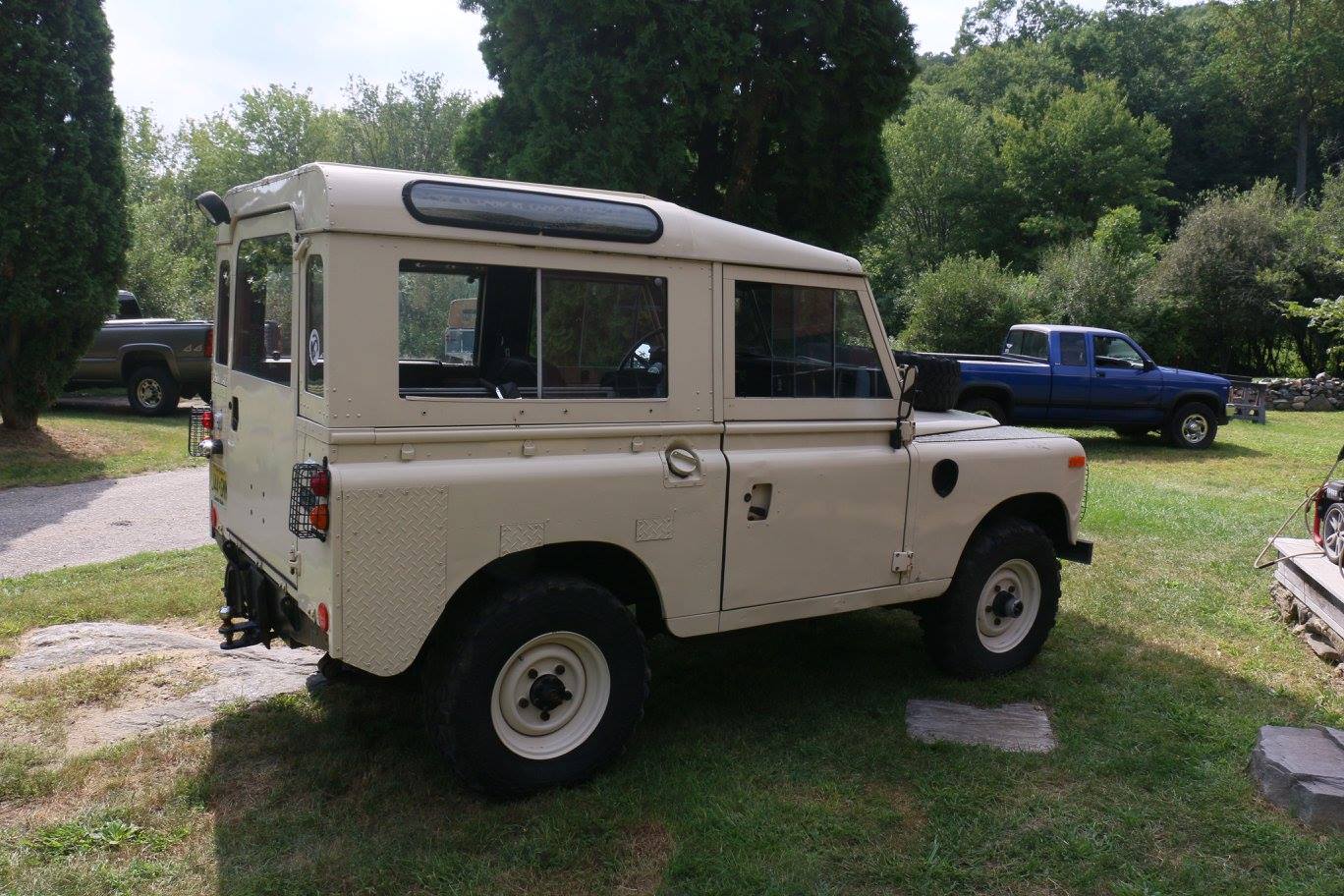 The Land Rover as it arrived.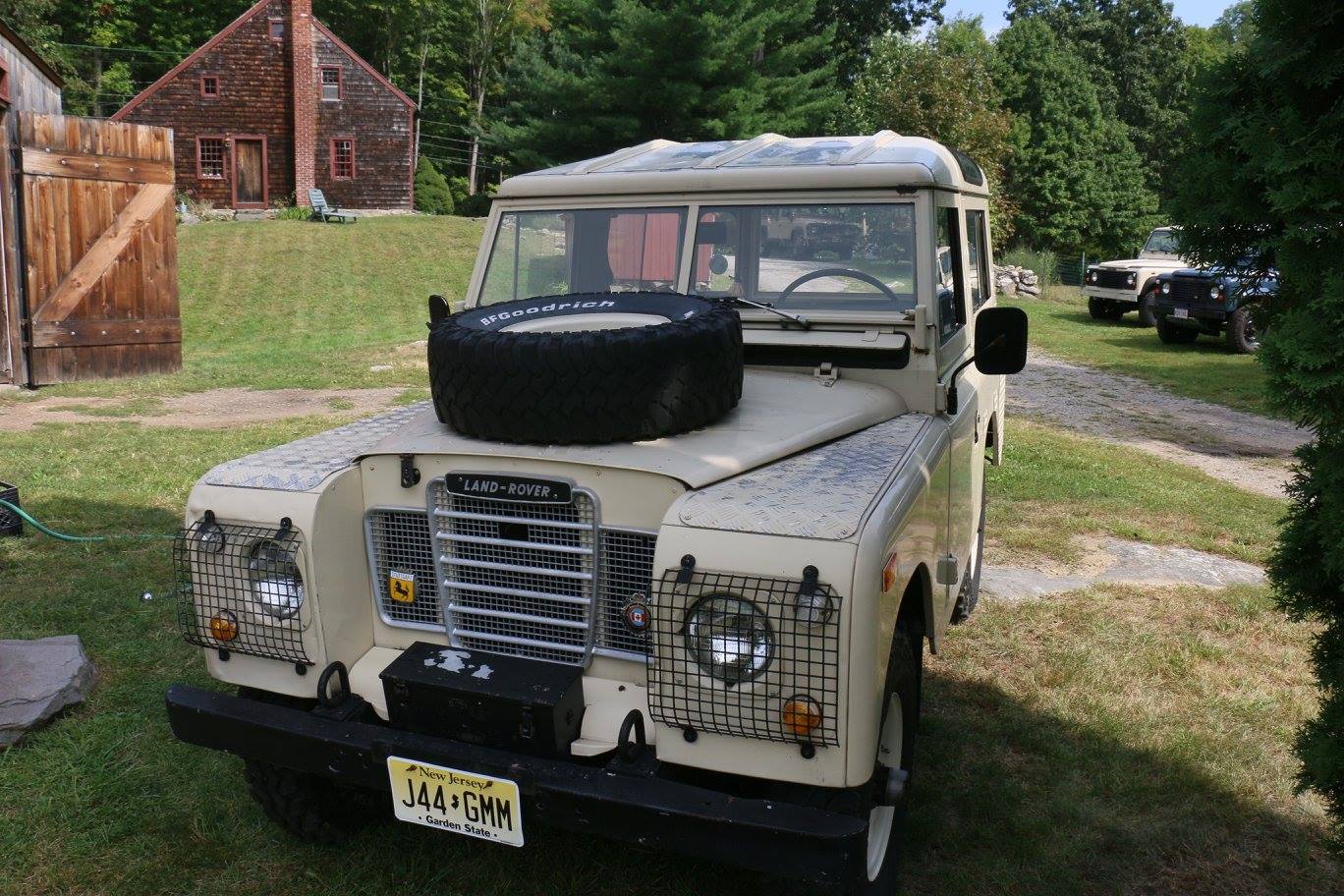 At first glance, the Land Rover looked presentable but our evaluation soon revealed otherwise.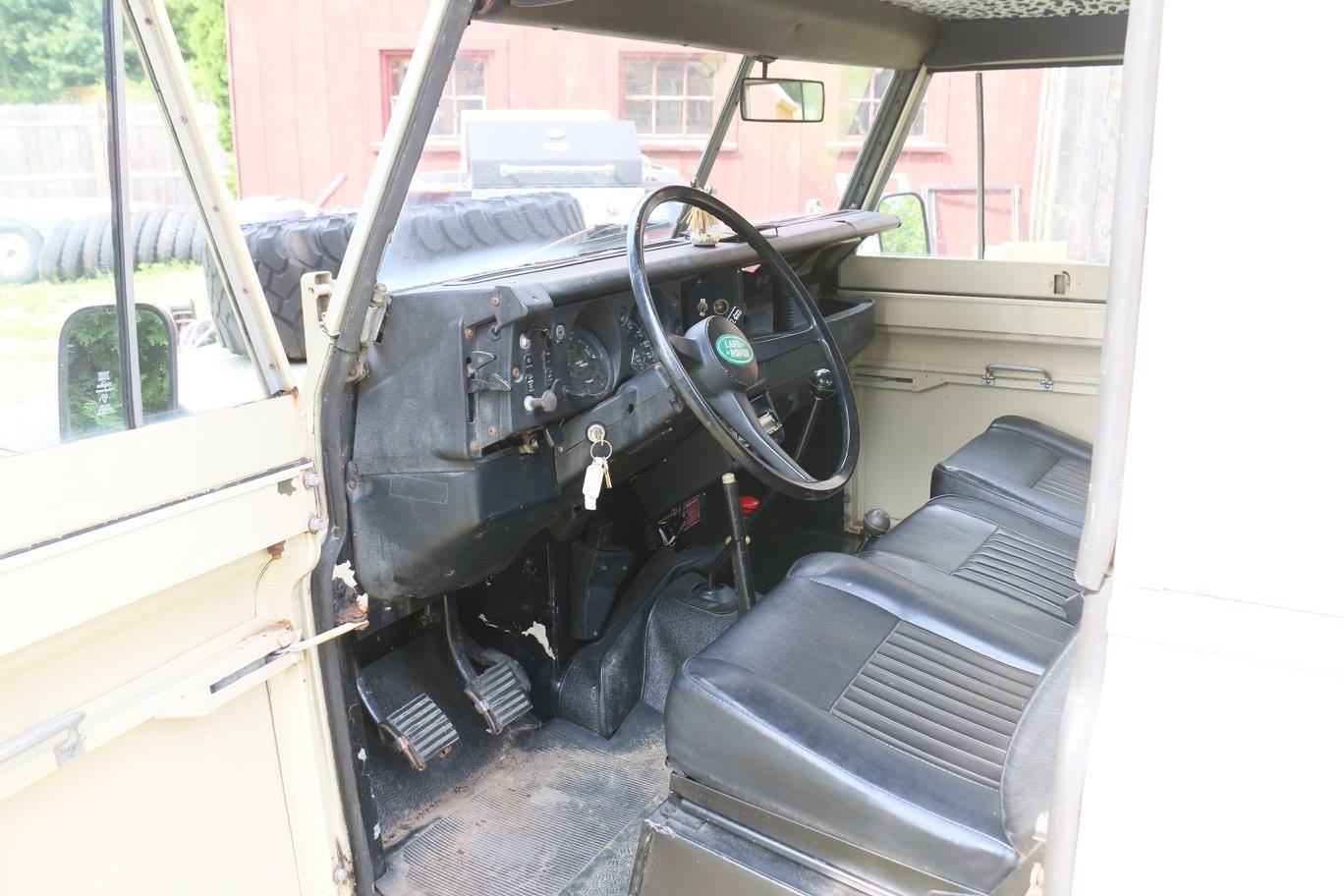 The interior was in poor shape. The upper and lower dash was full of cracks.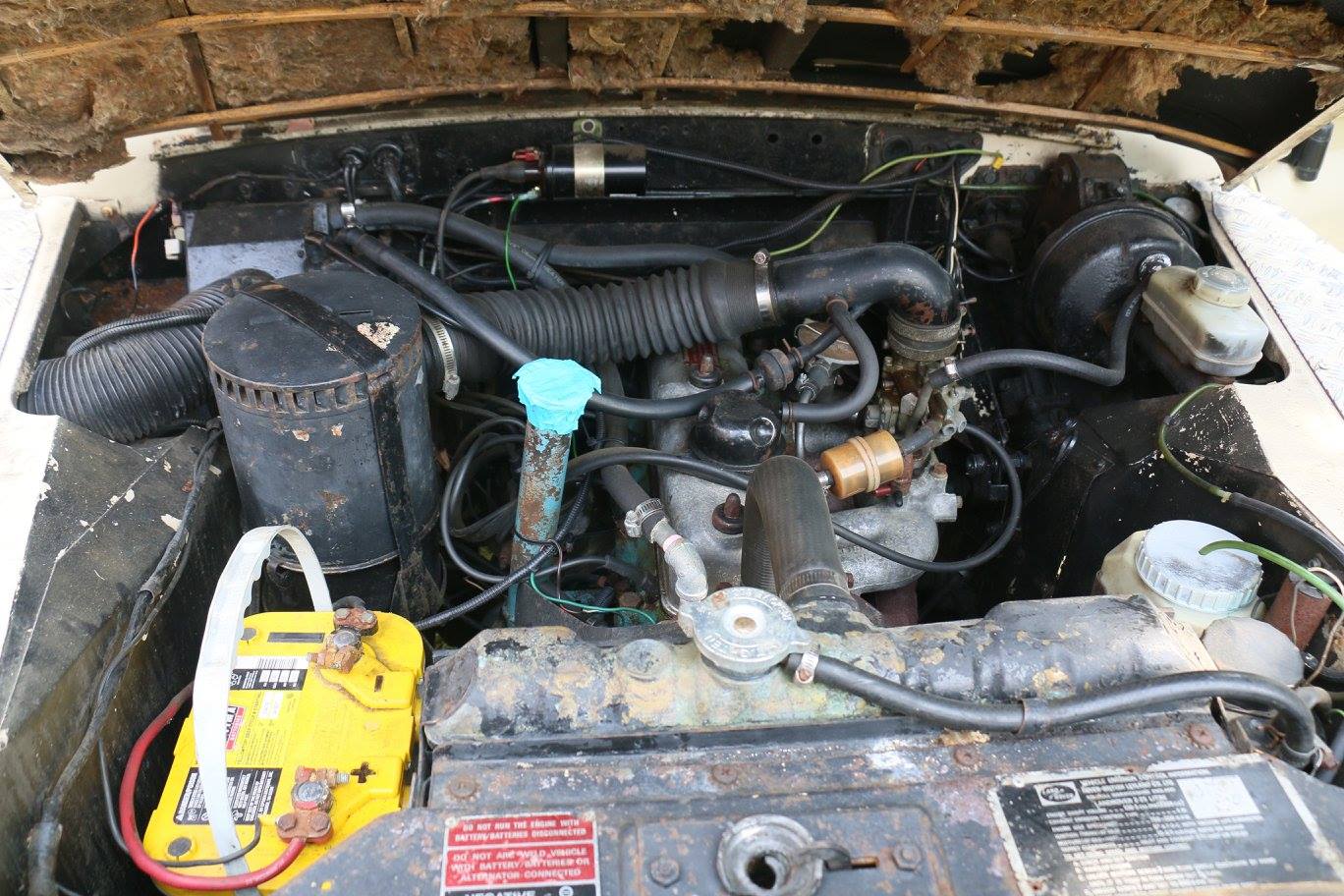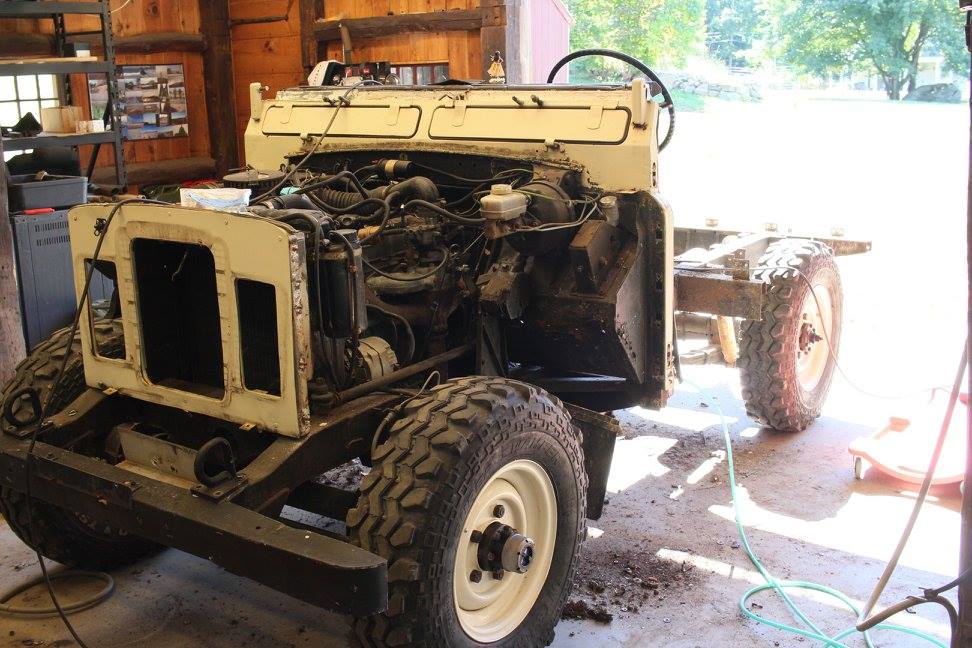 The tear down begins.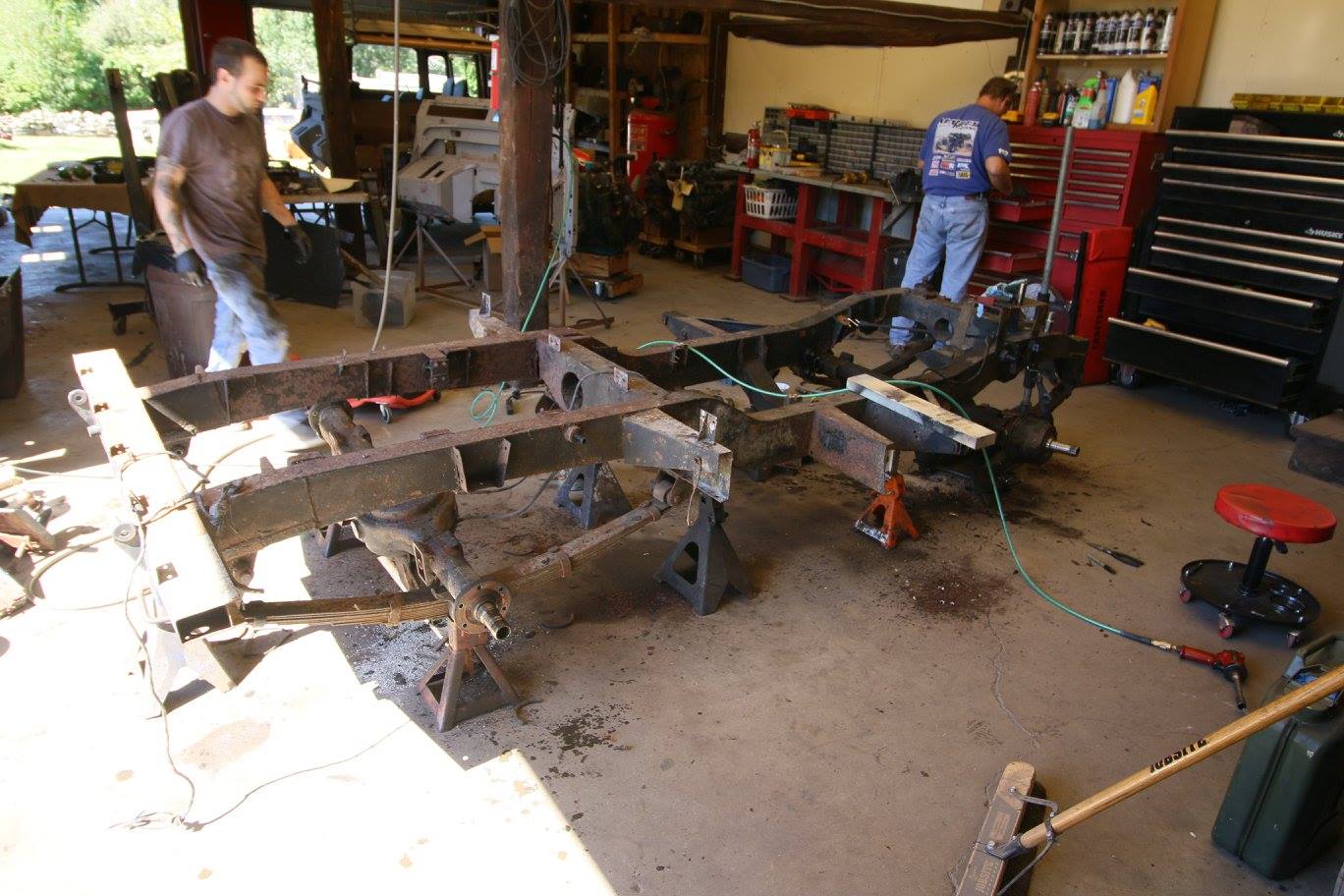 The body and drivetrain are removed from the frame.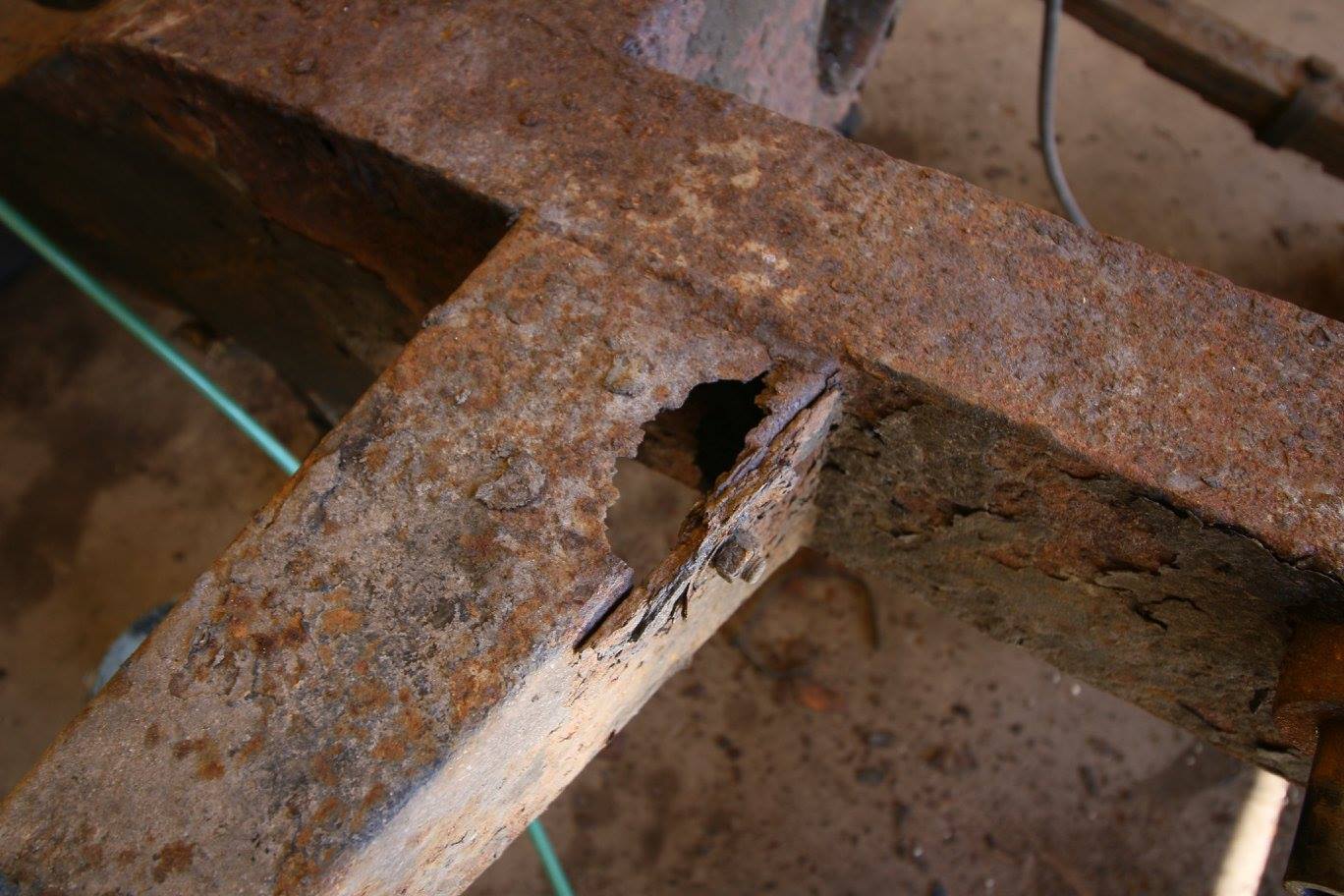 The frame was badly rotted.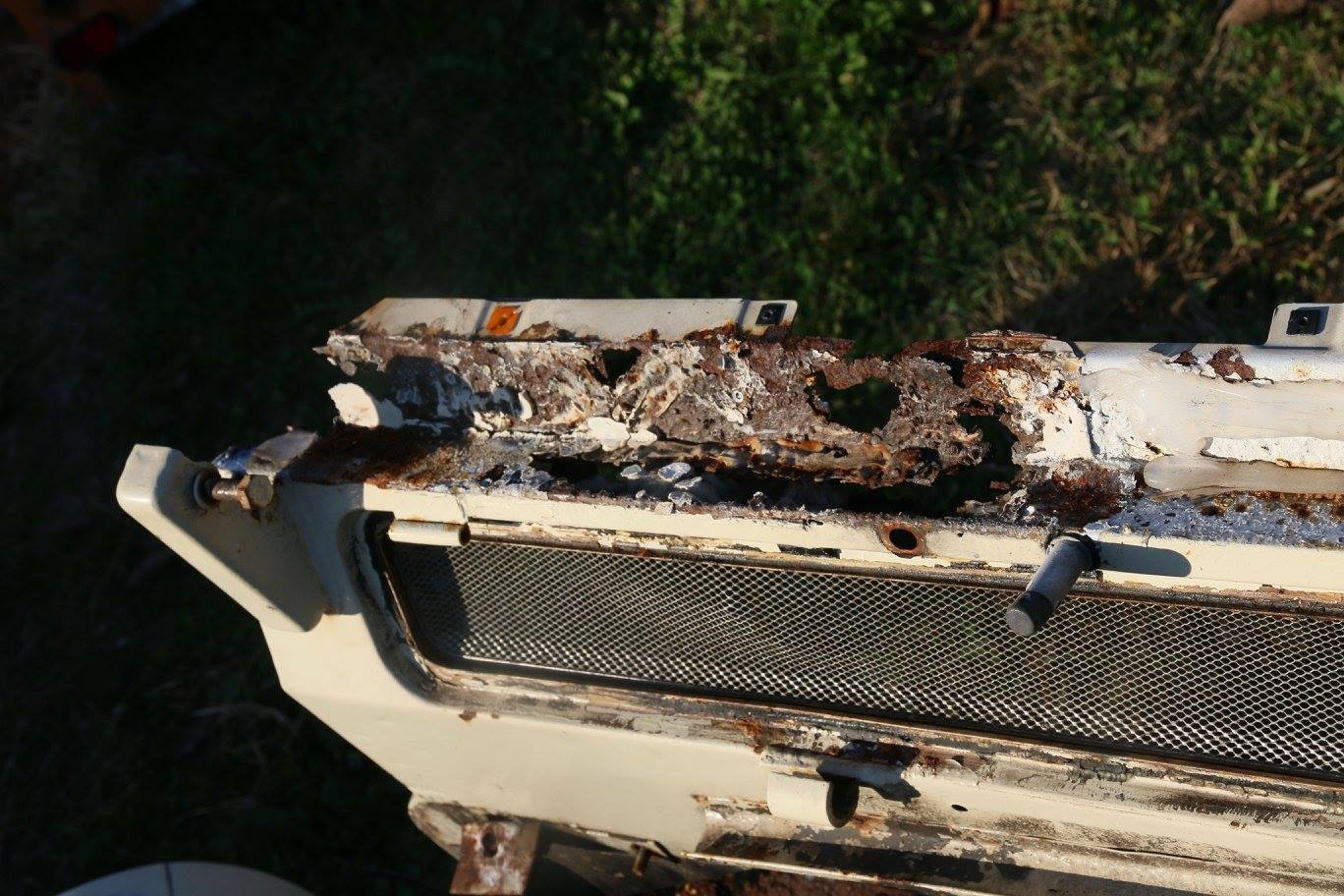 The bulkhead was also badly rotted.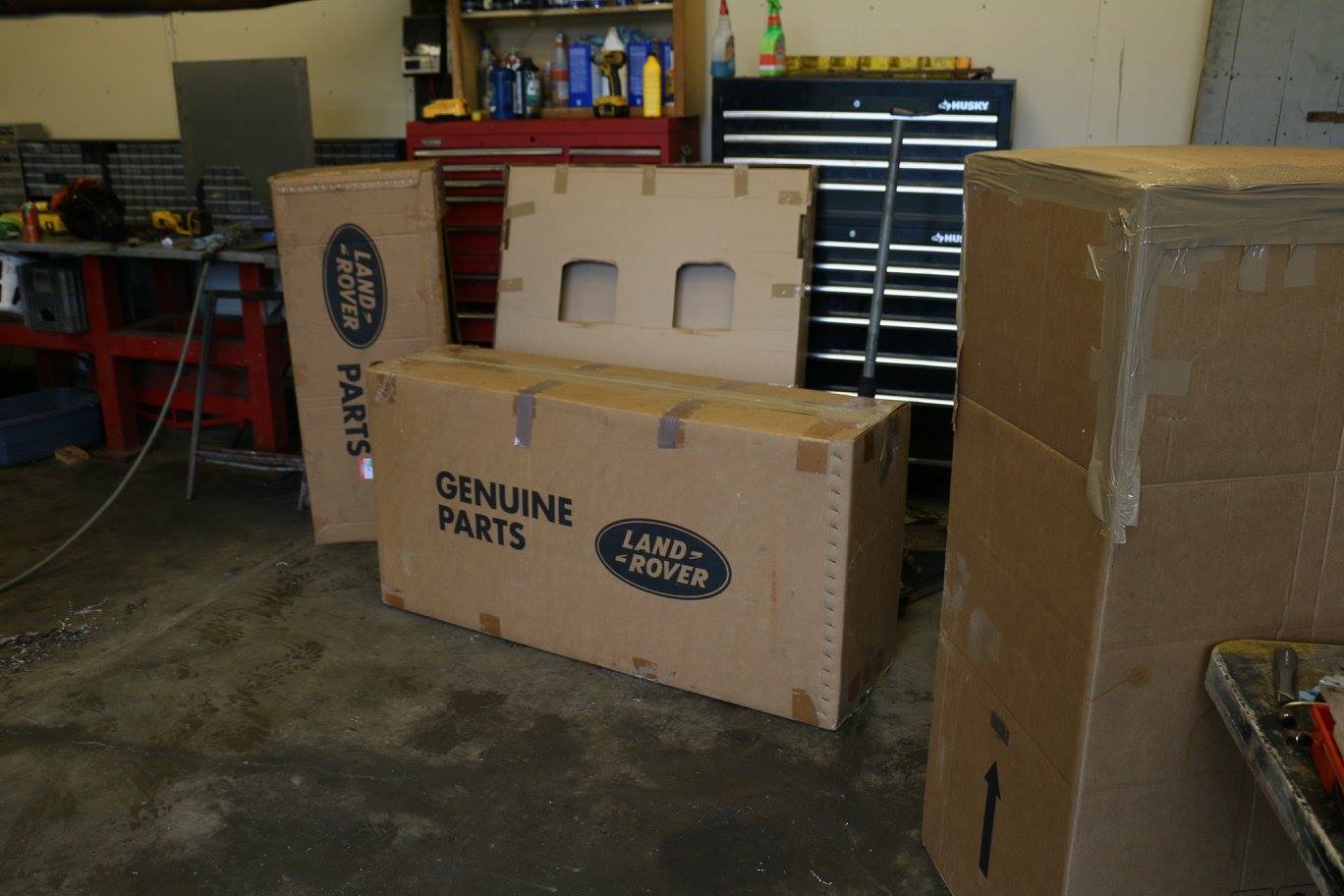 New genuine Land Rover body panels.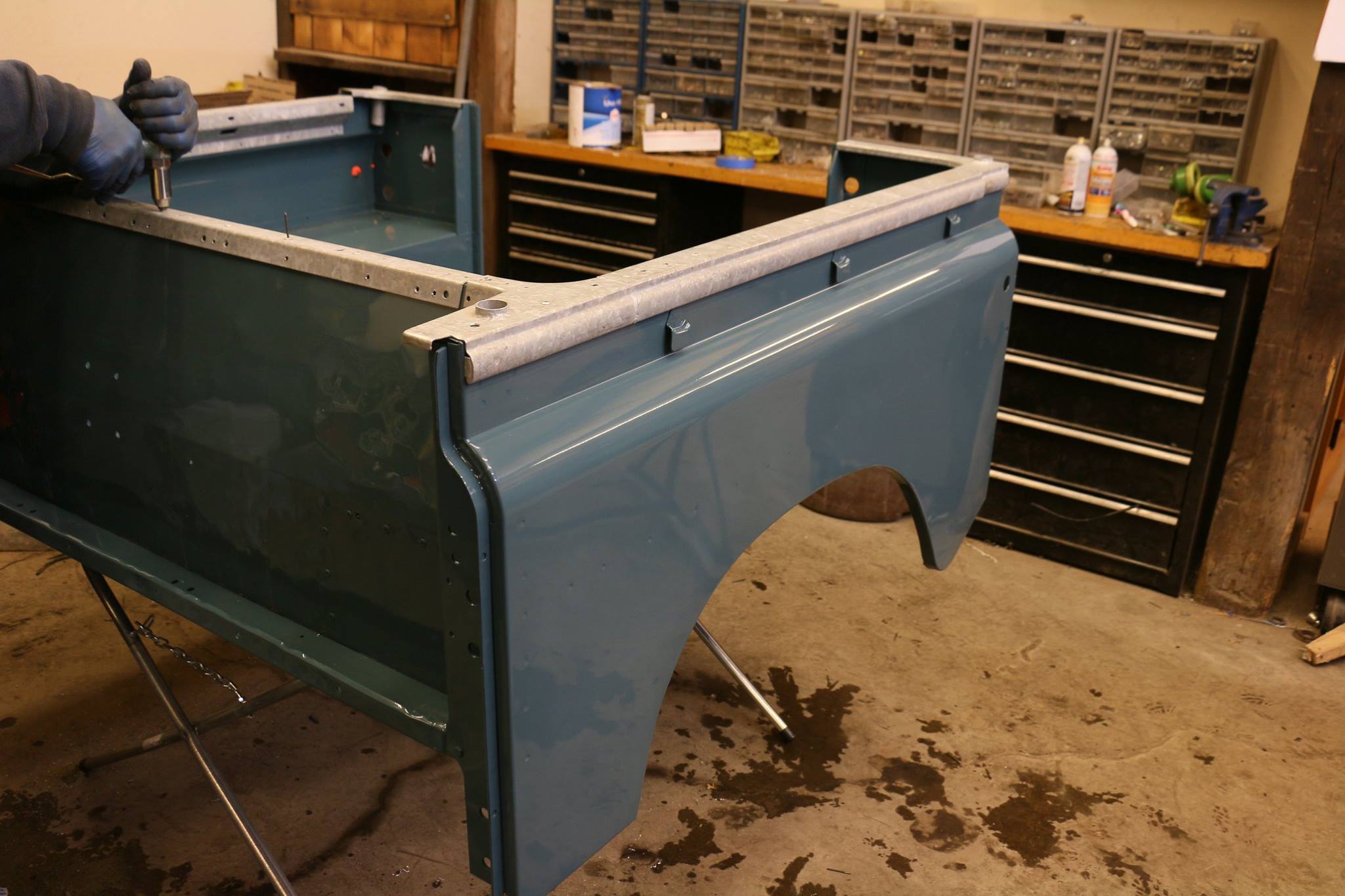 The rear tub was painted in Marine Blue Glasurit.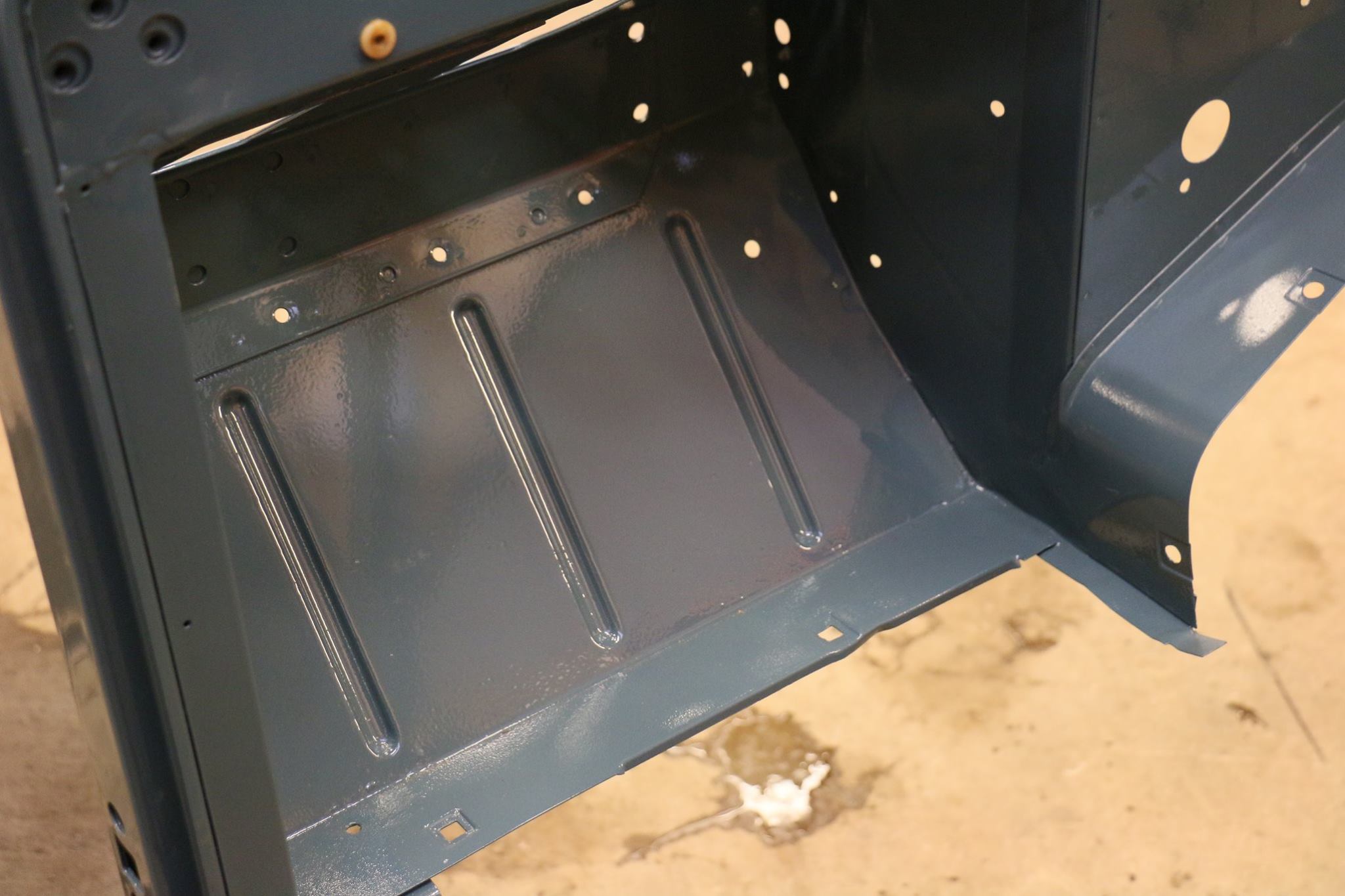 A rust-free bulkhead was sourced, bead blasted, and painted in Marine Blue.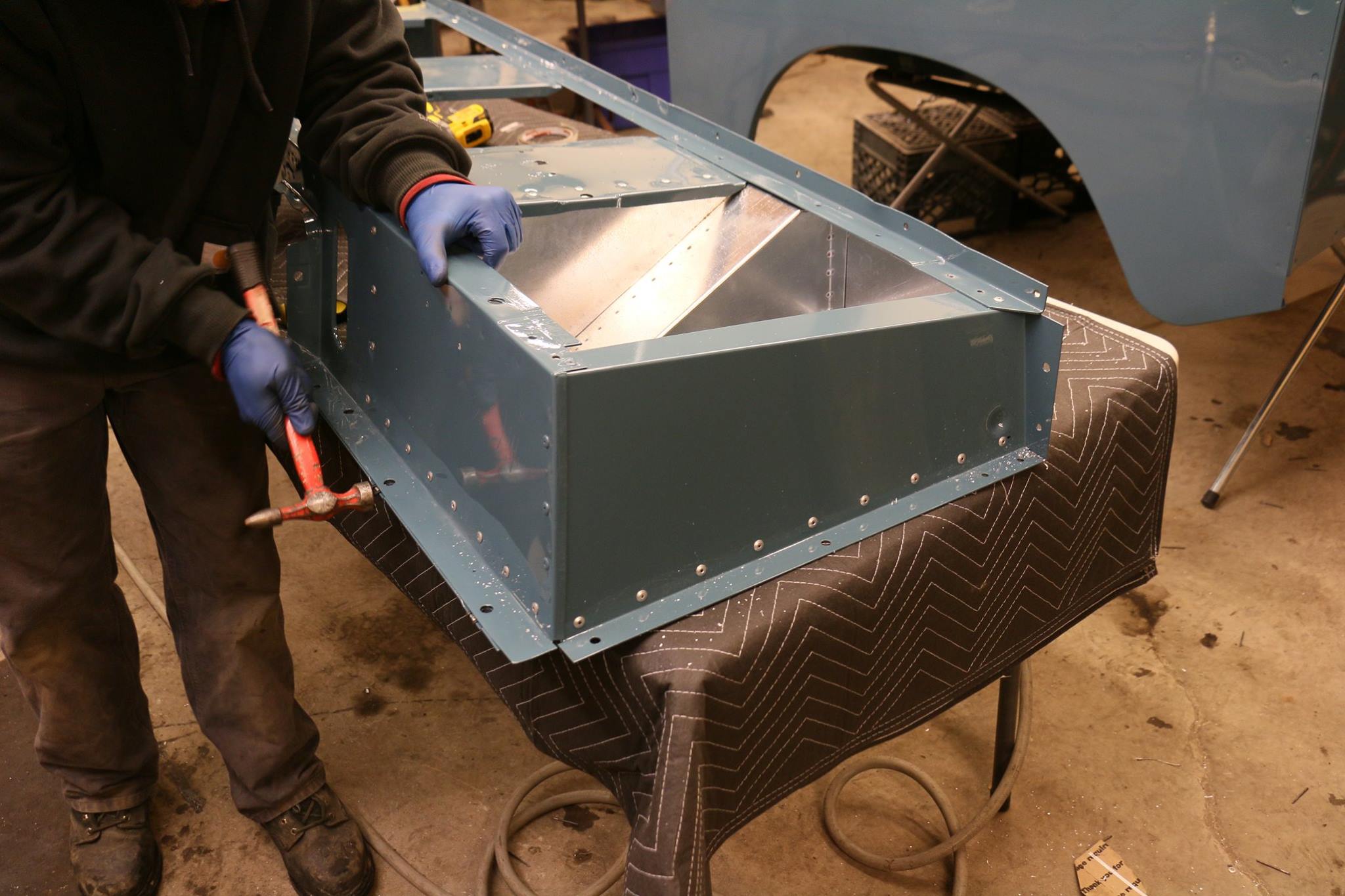 A new galvanized under seat box is riveted to the seat box.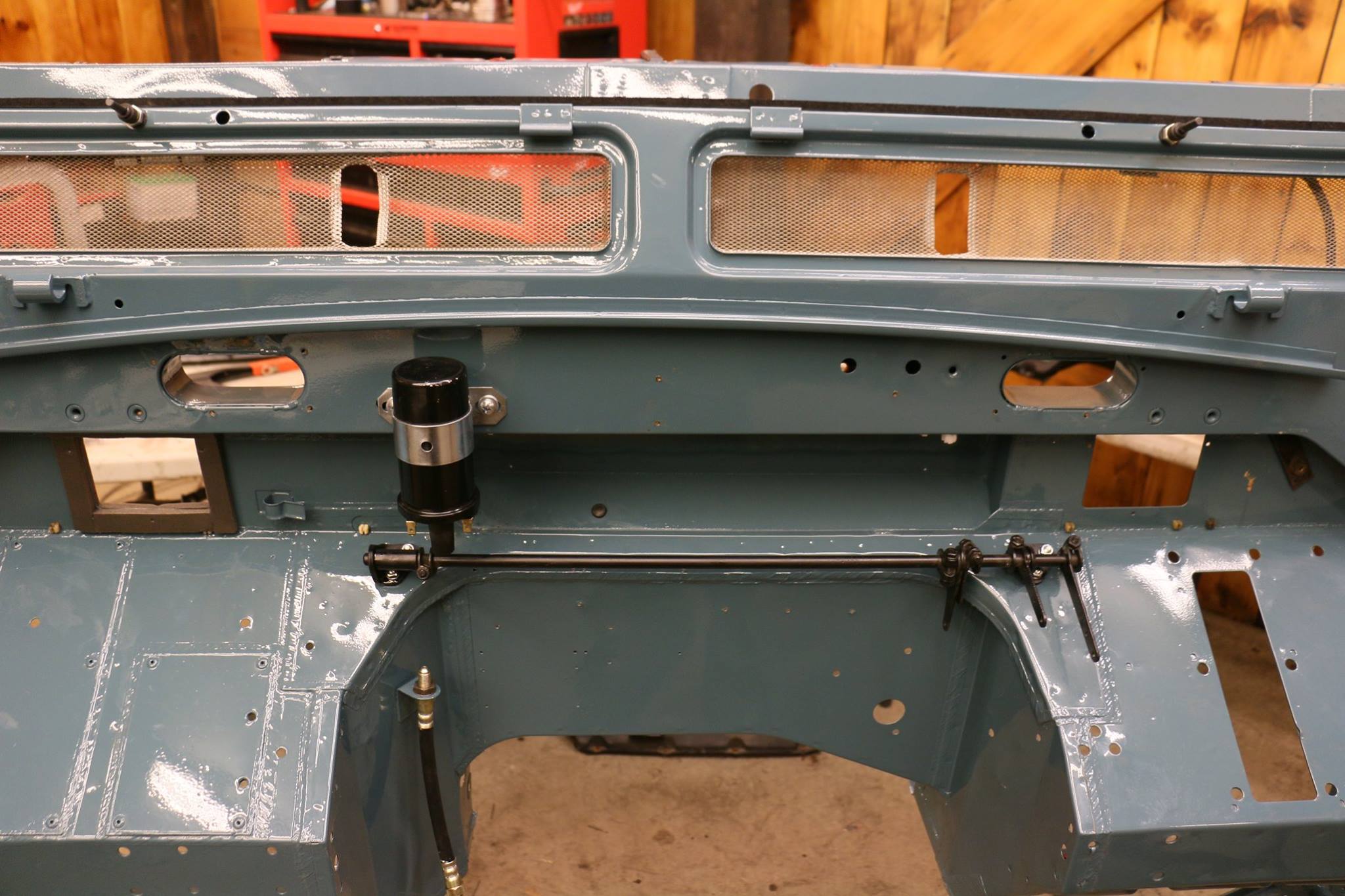 The bulkhead was fully seam sealed before it was painted.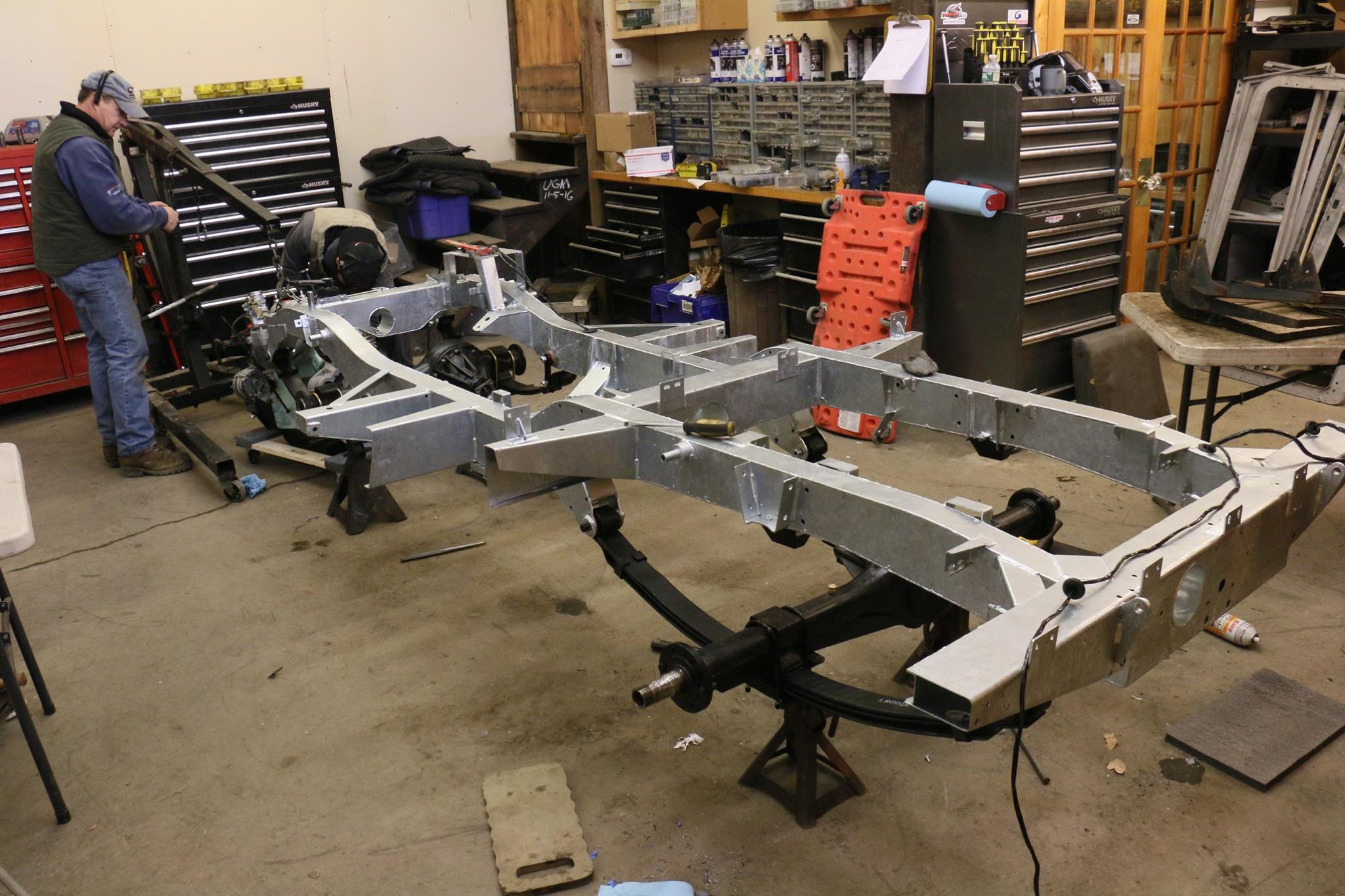 The new galvanized frame is being assembled.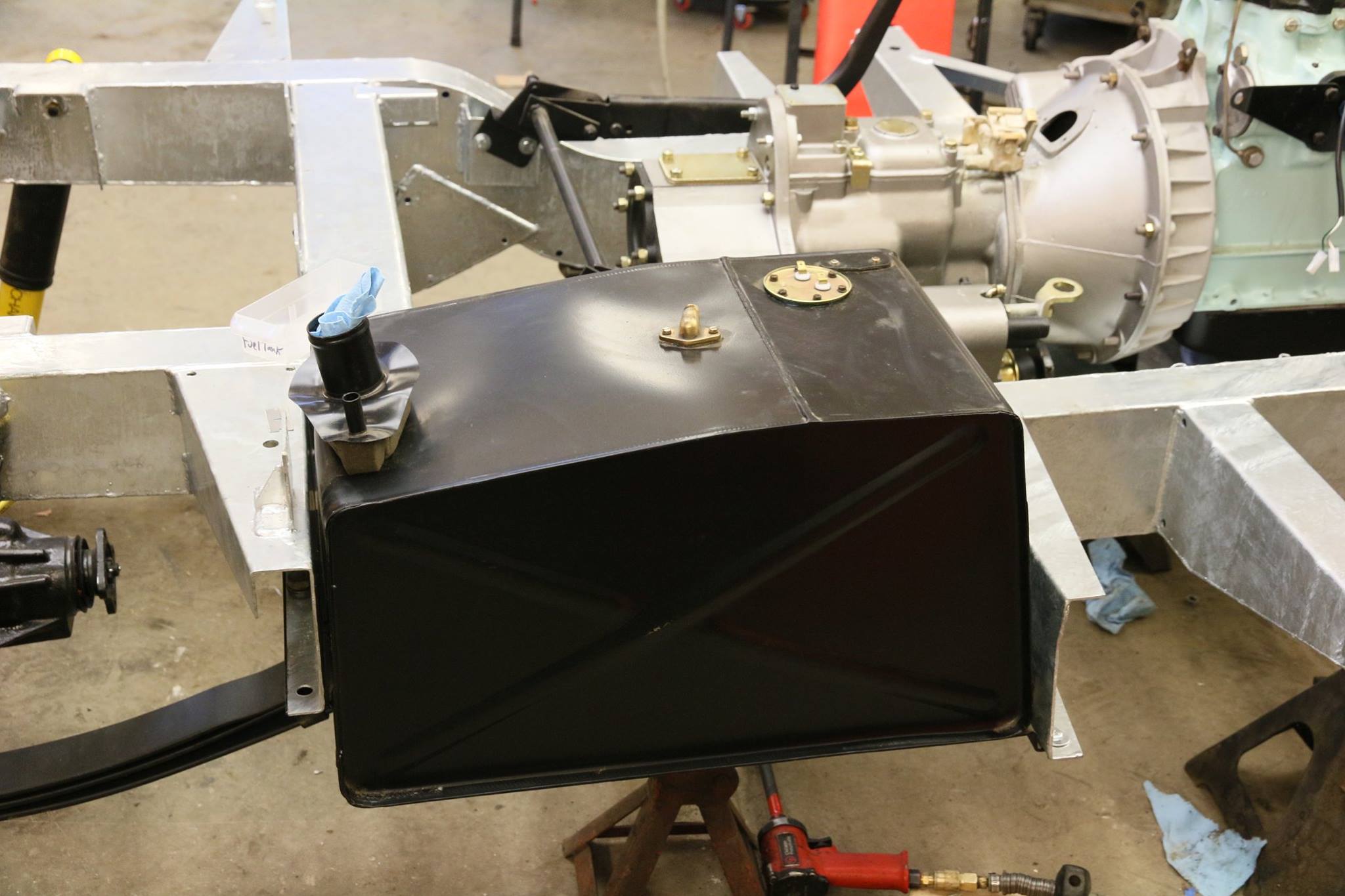 A new gas tank and sending unit are installed.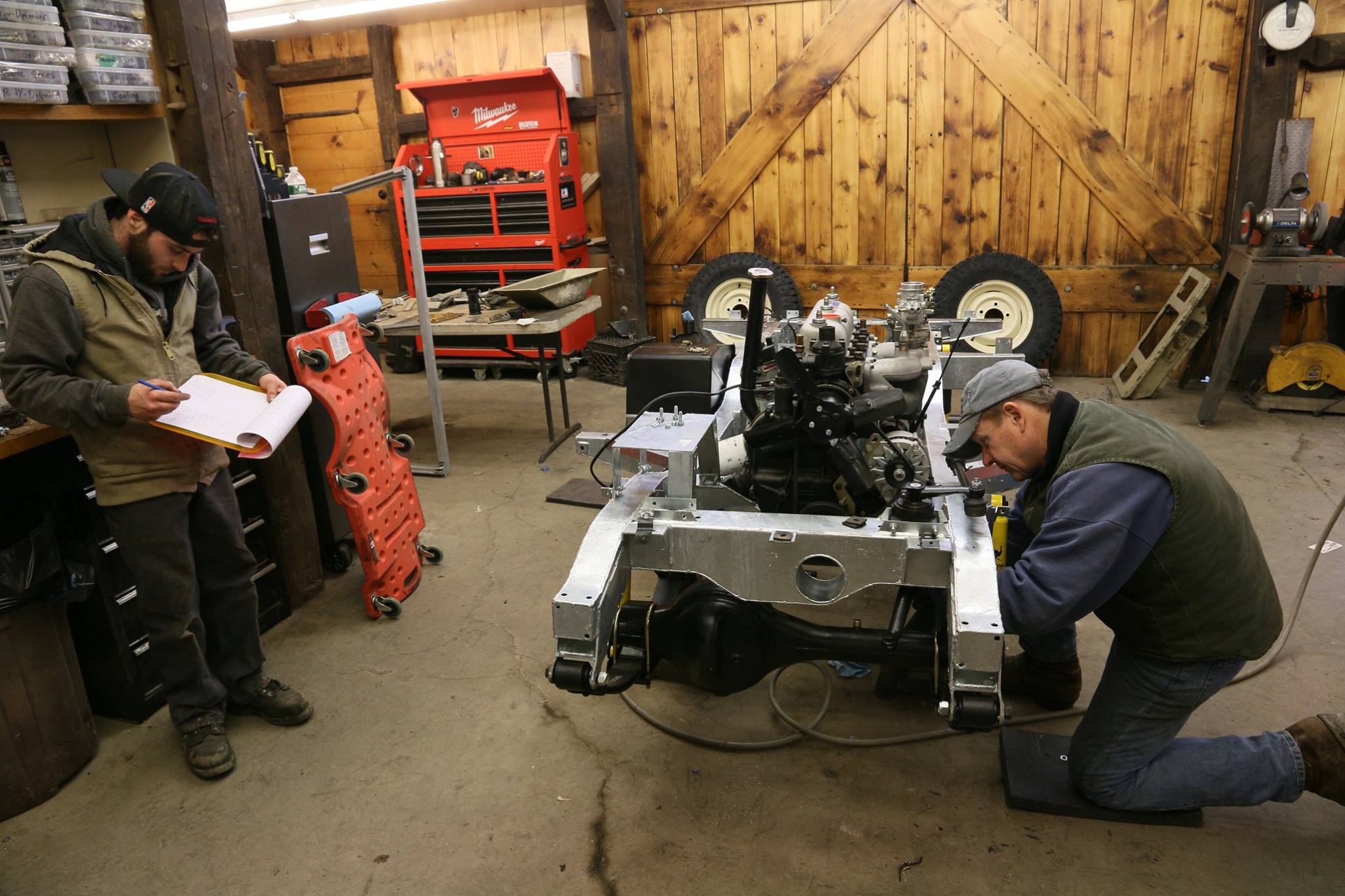 The rebuilt engine and transmission are installed in the frame.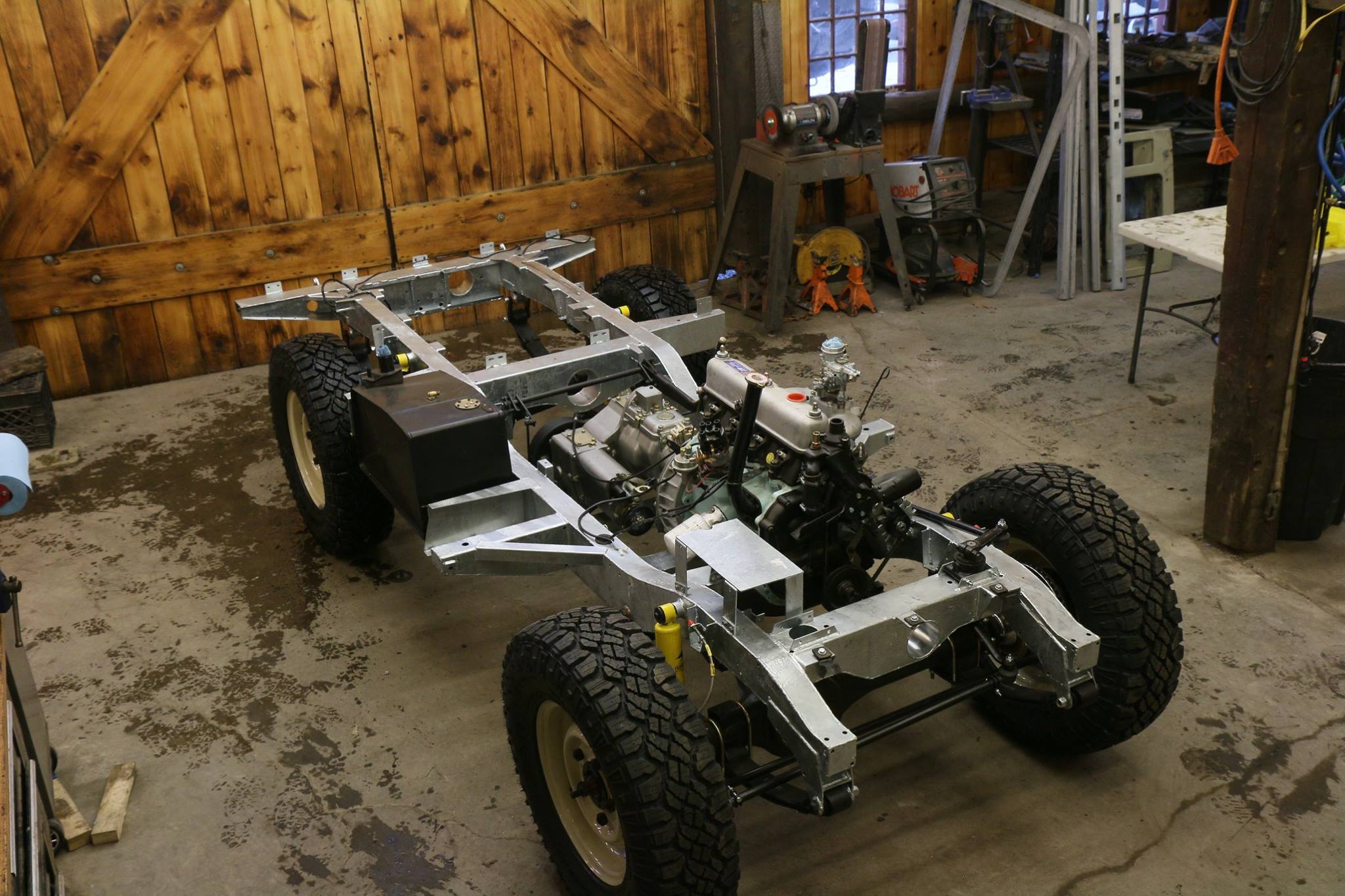 The completed rolling chassis.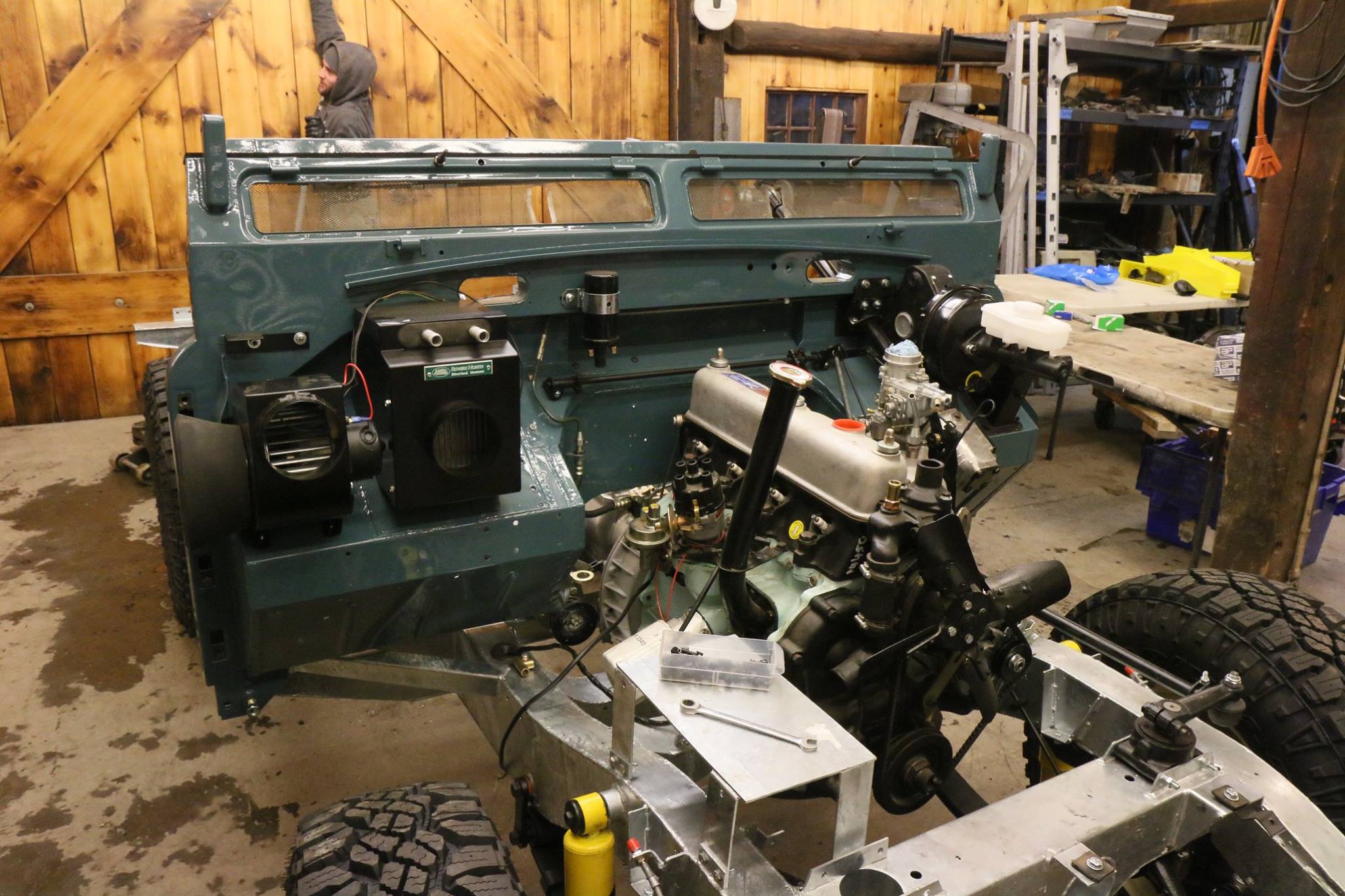 The bulkhead is installed on the frame.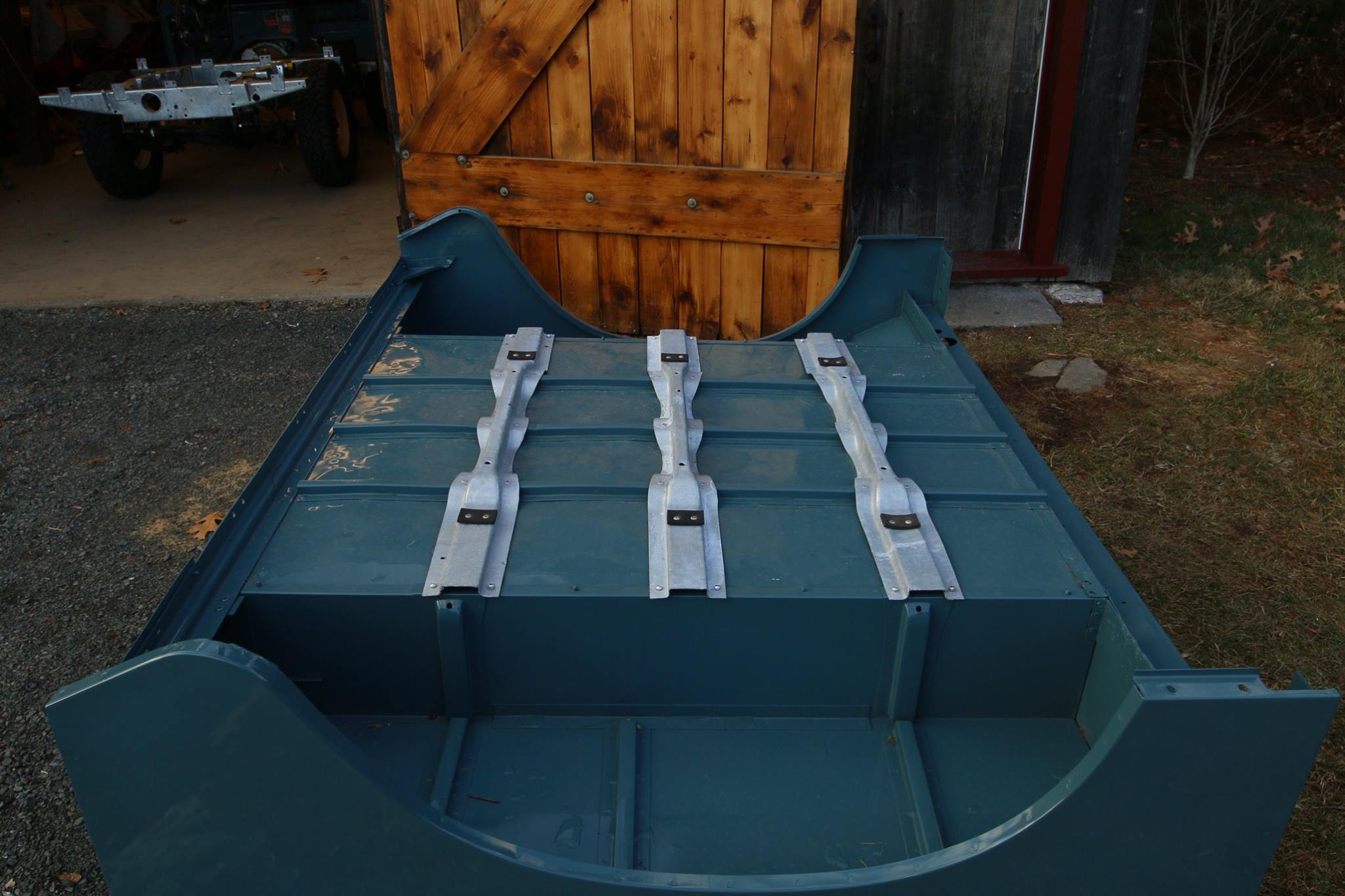 The bottom of the rear tub was painted just like the top. Galvanized under body supports are installed with new rubber buffers.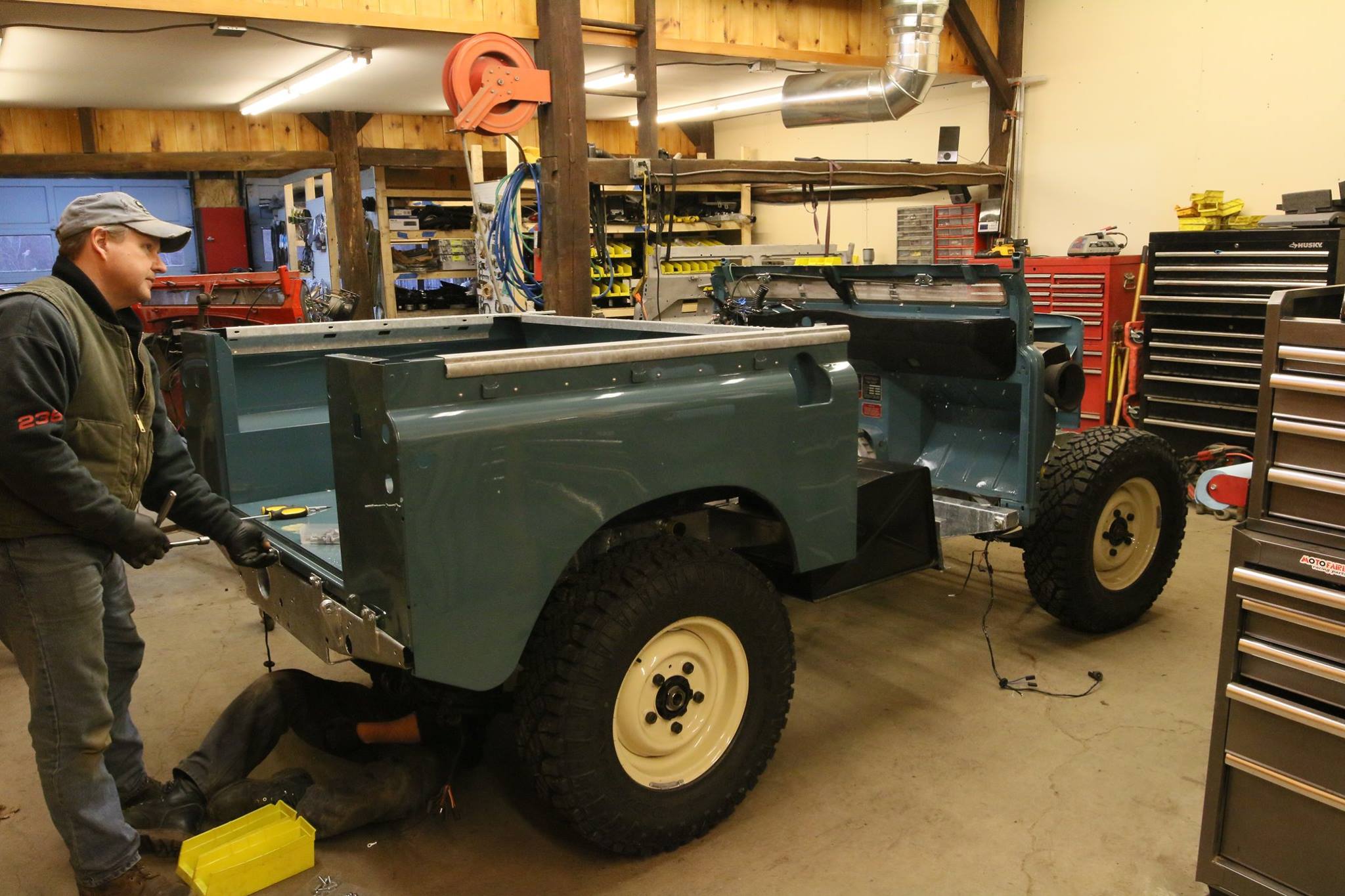 The rear tub is installed on the frame.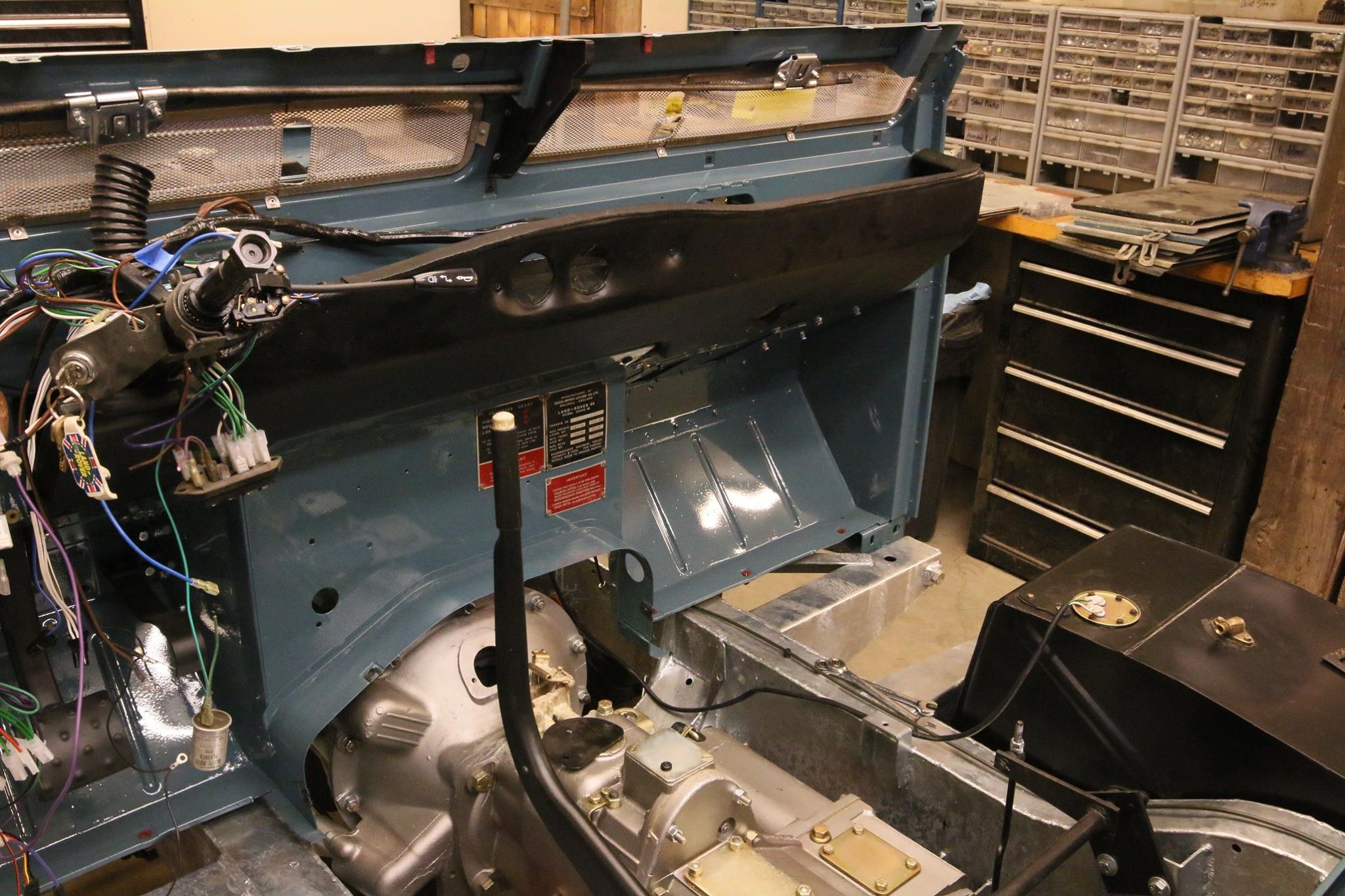 A replacement lower dash and new wiring harness are installed on the bulkhead.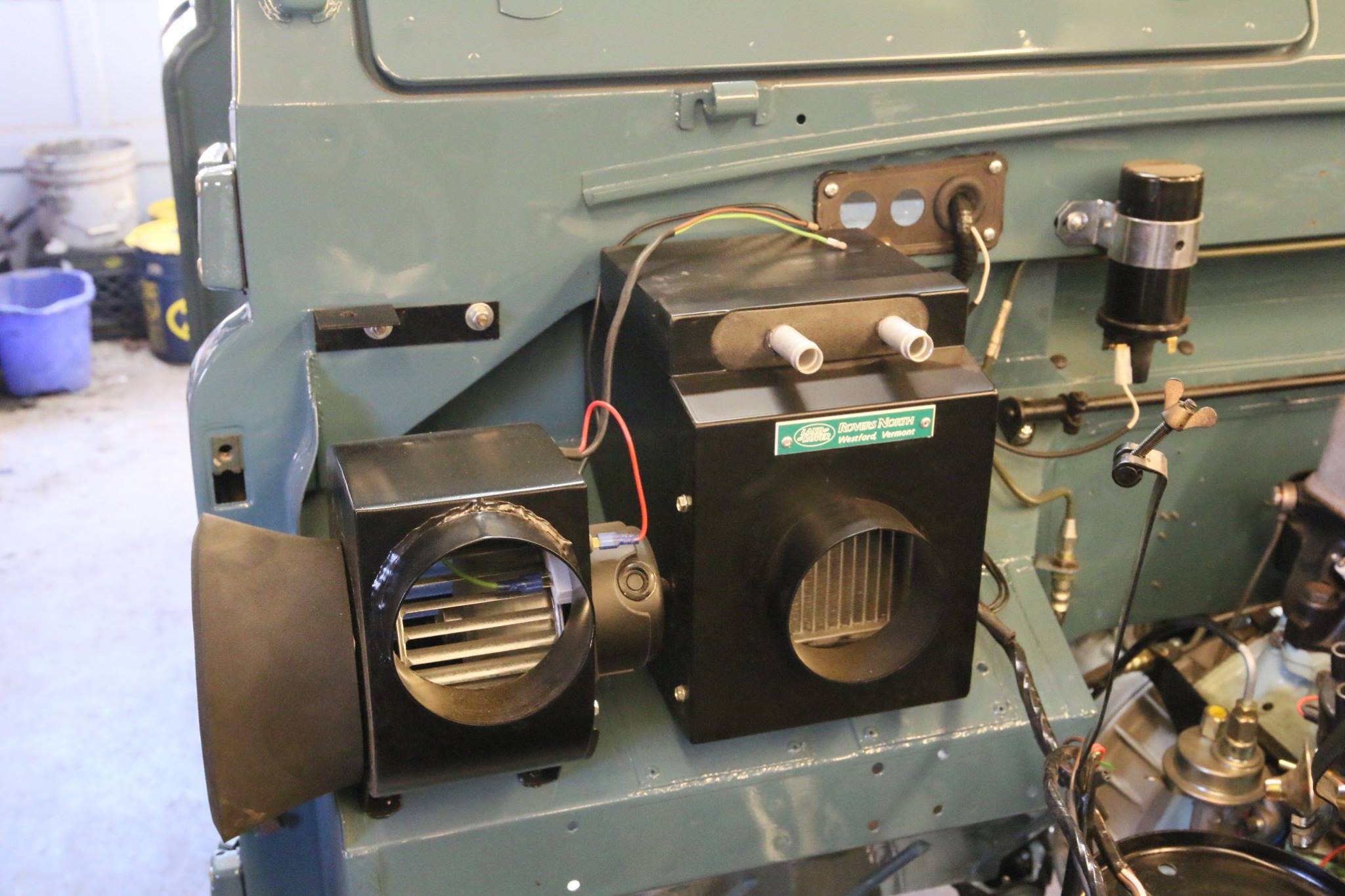 A Mt. Mansfield high output heater is installed.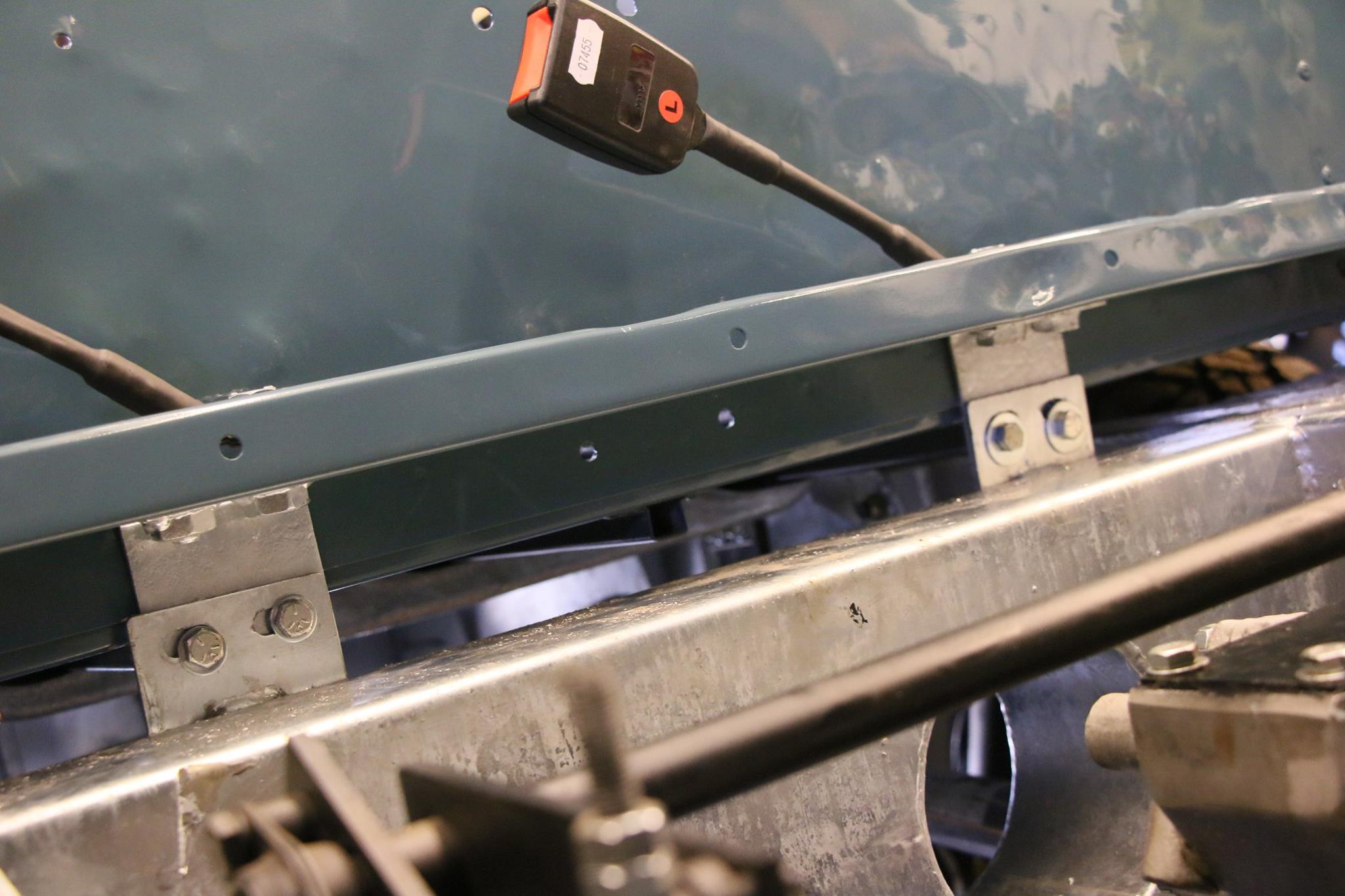 All under body brackets are galvanized including the seat belt mounts.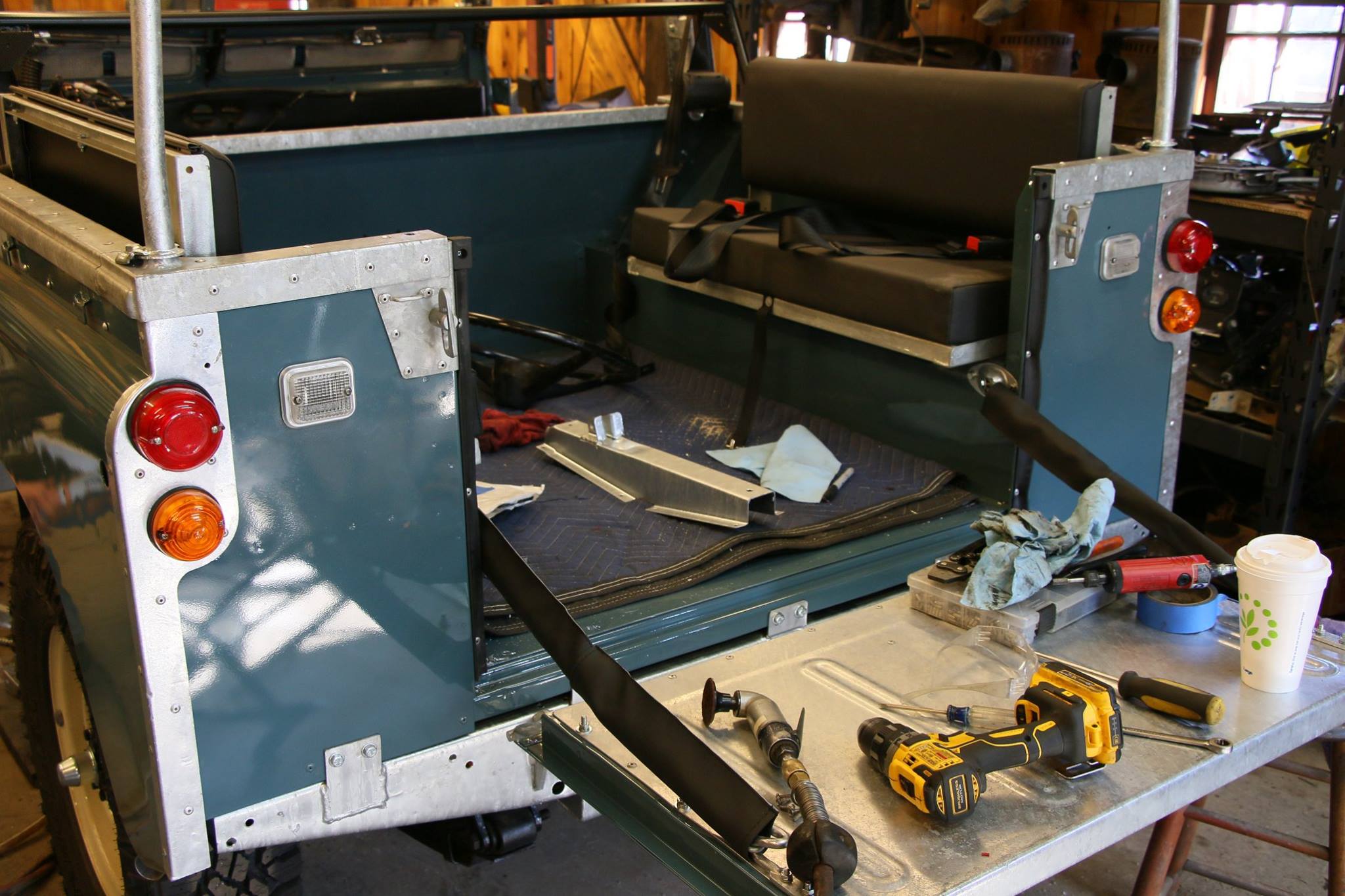 New jump seats and genuine Land Rover seat belts are installed.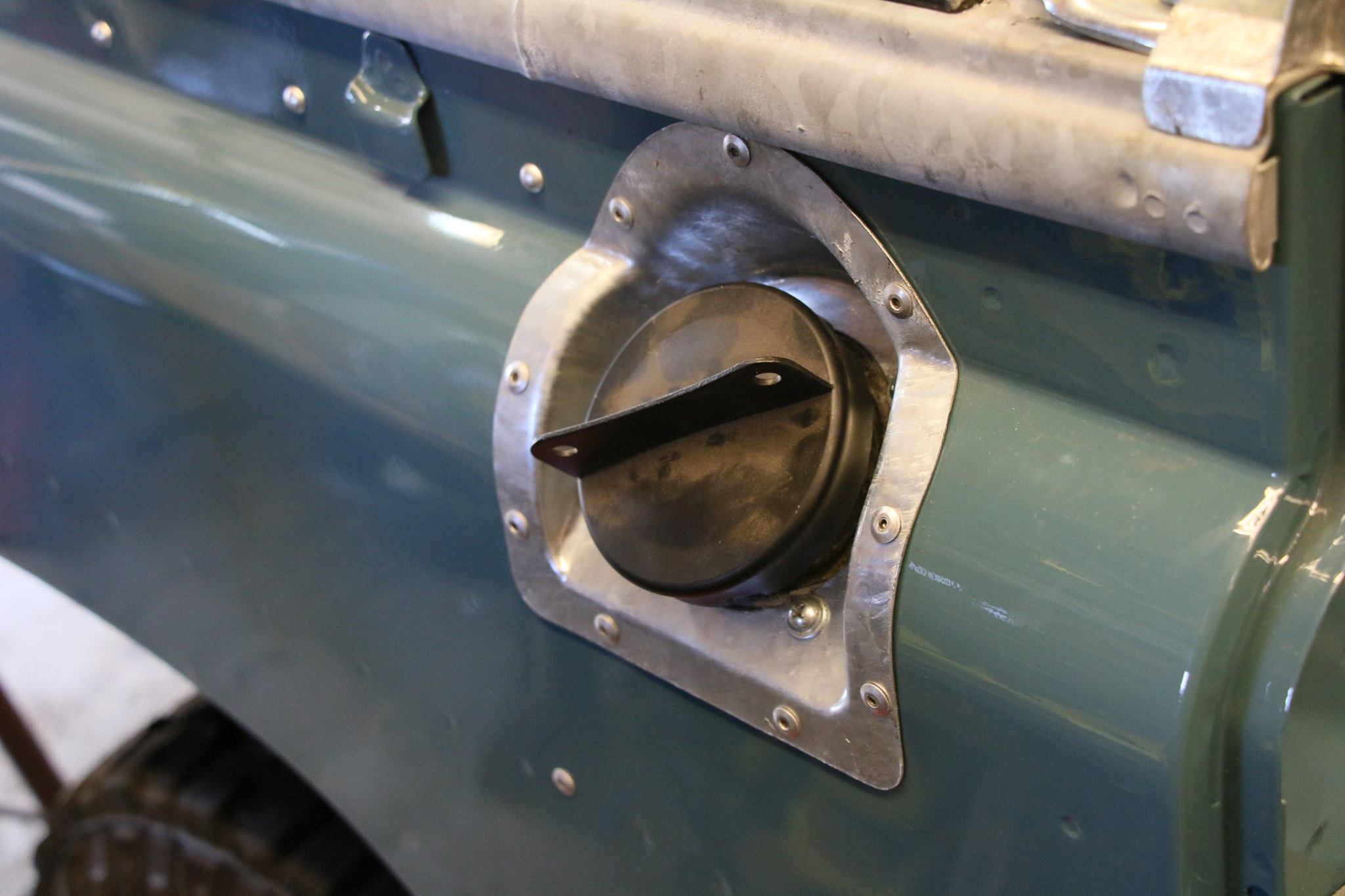 All the cappings and steel trim are galvanized and installed with correct rivets.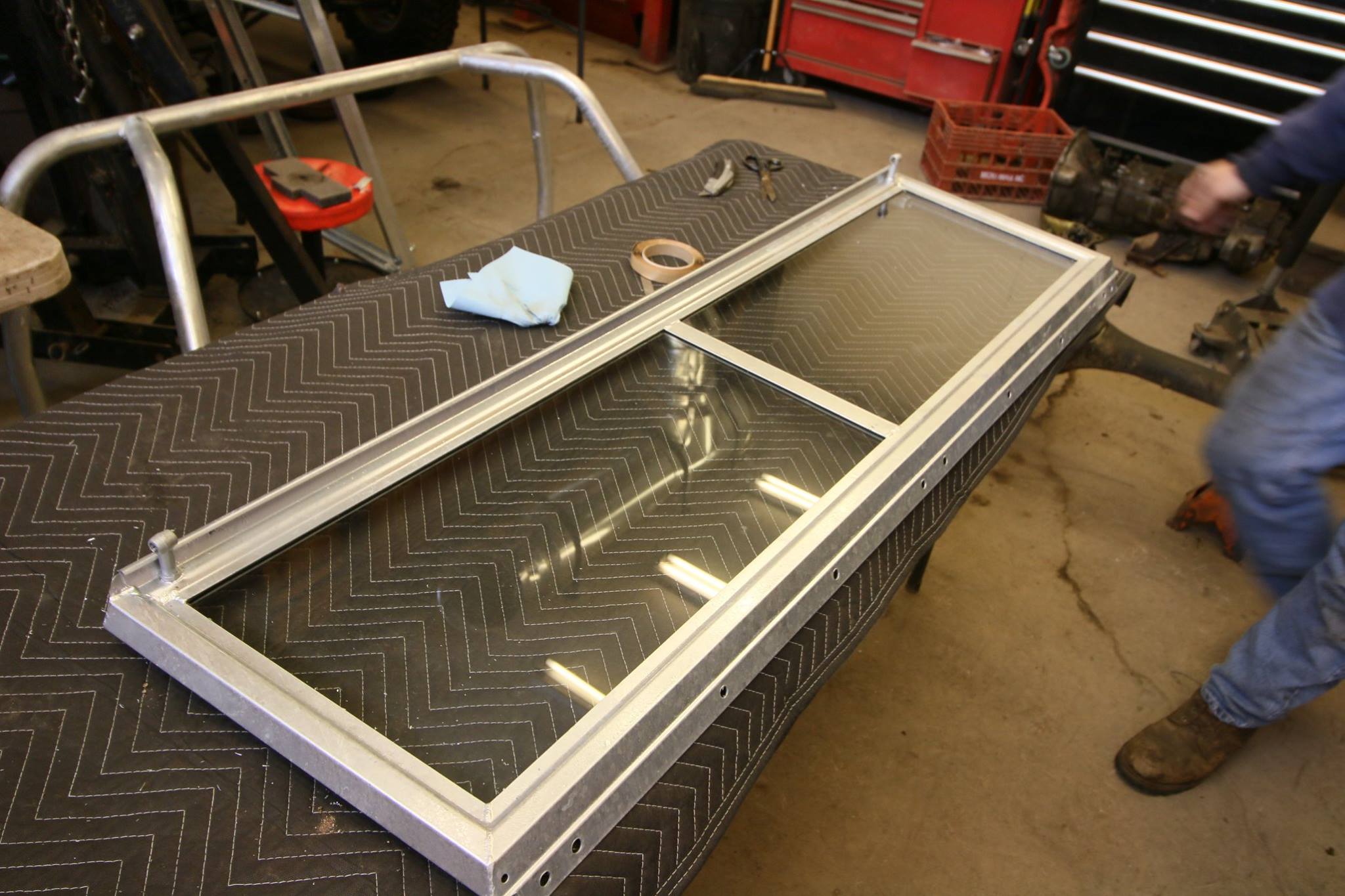 The windshield frame is re-galvanized and new glass is installed.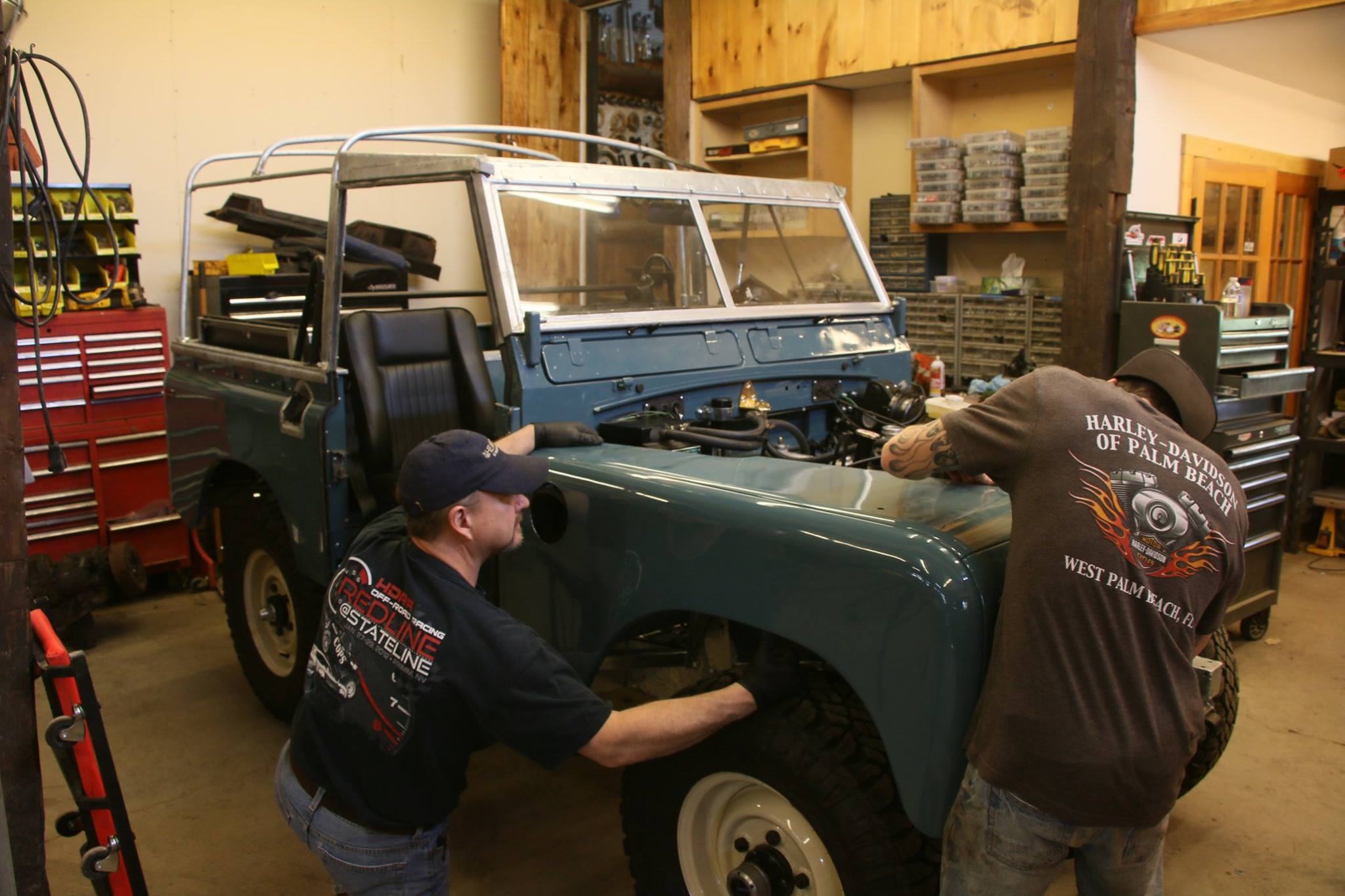 The fenders are installed.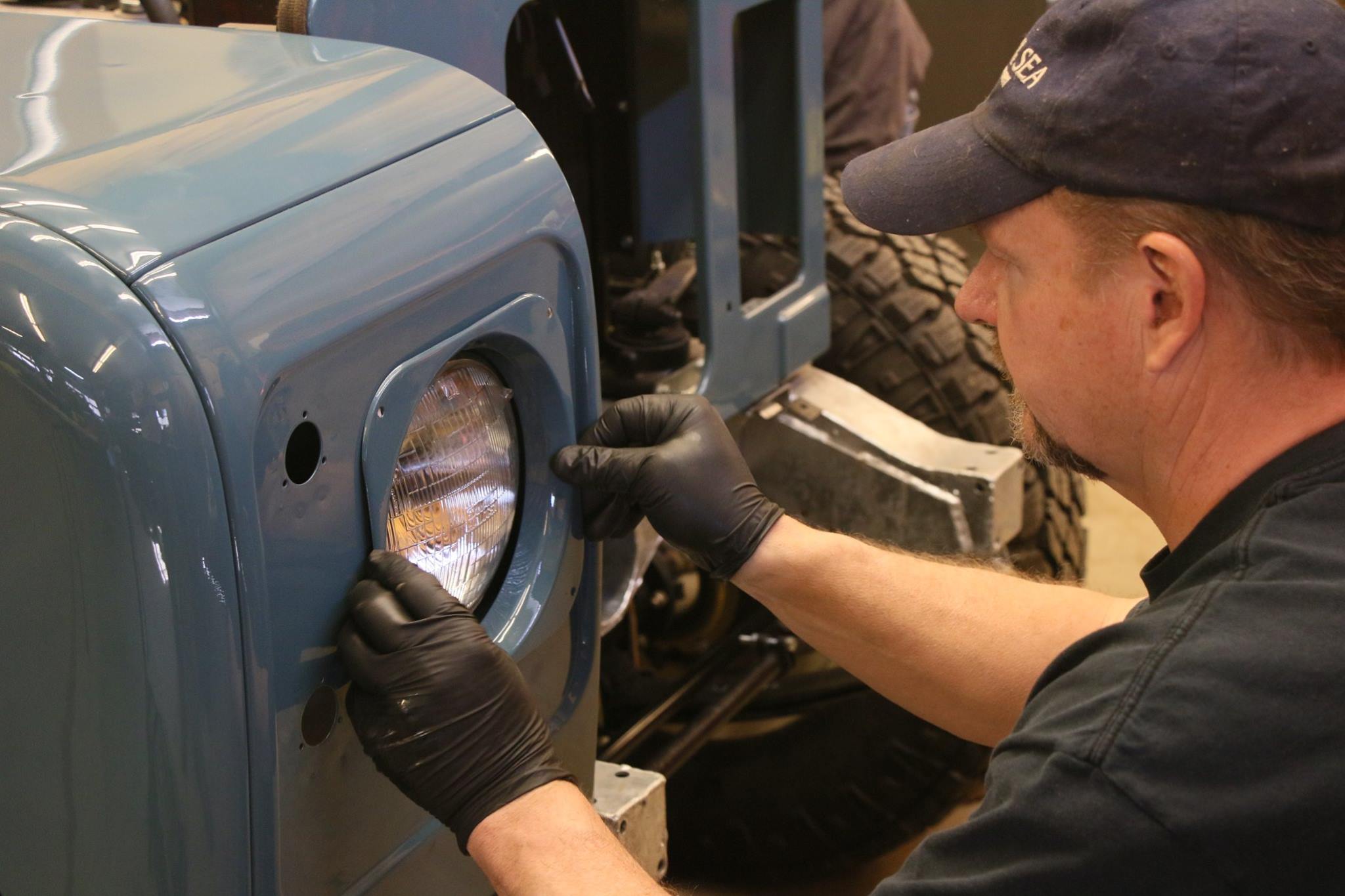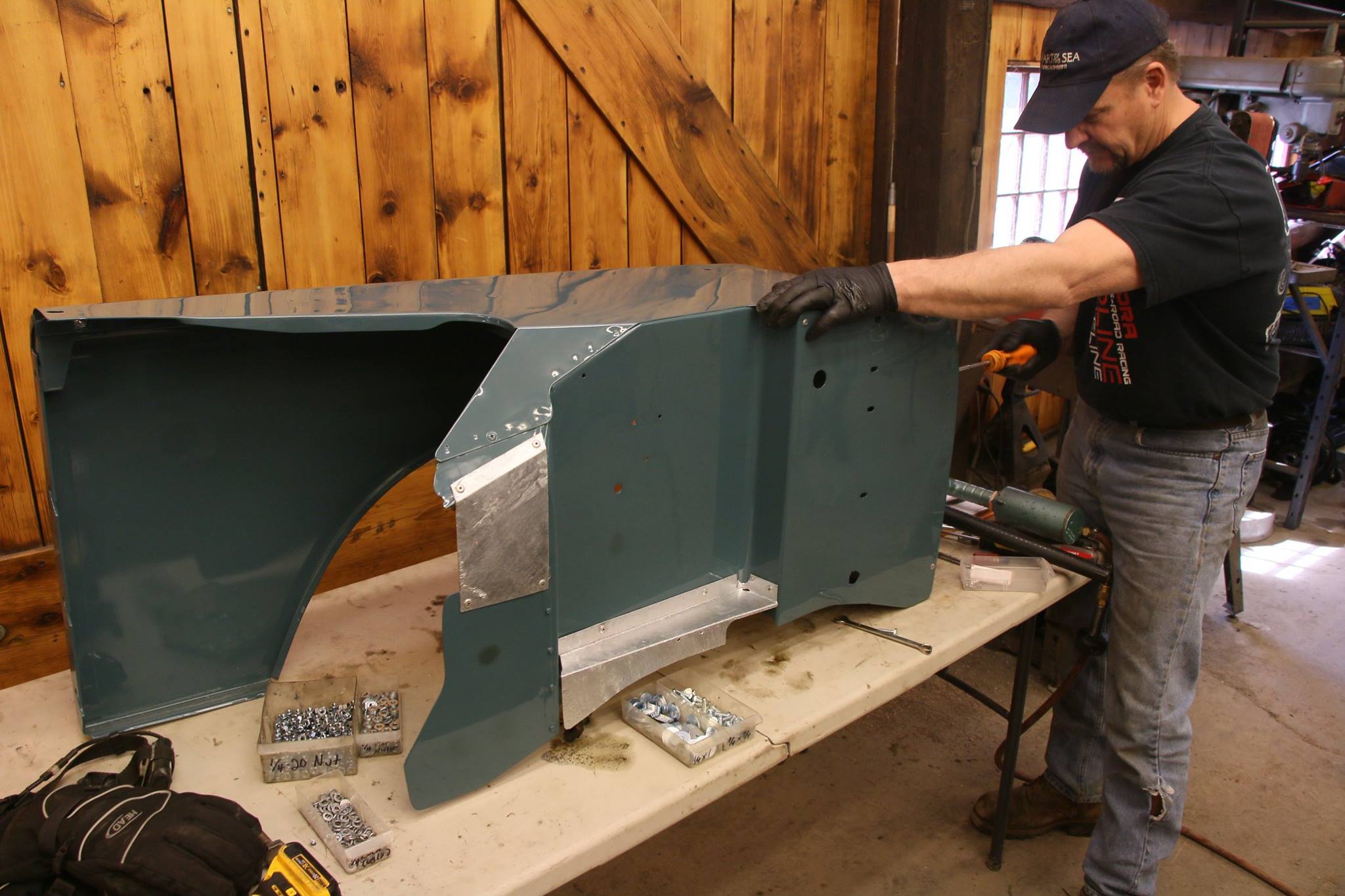 All steel parts that are susceptible to rust are galvanized.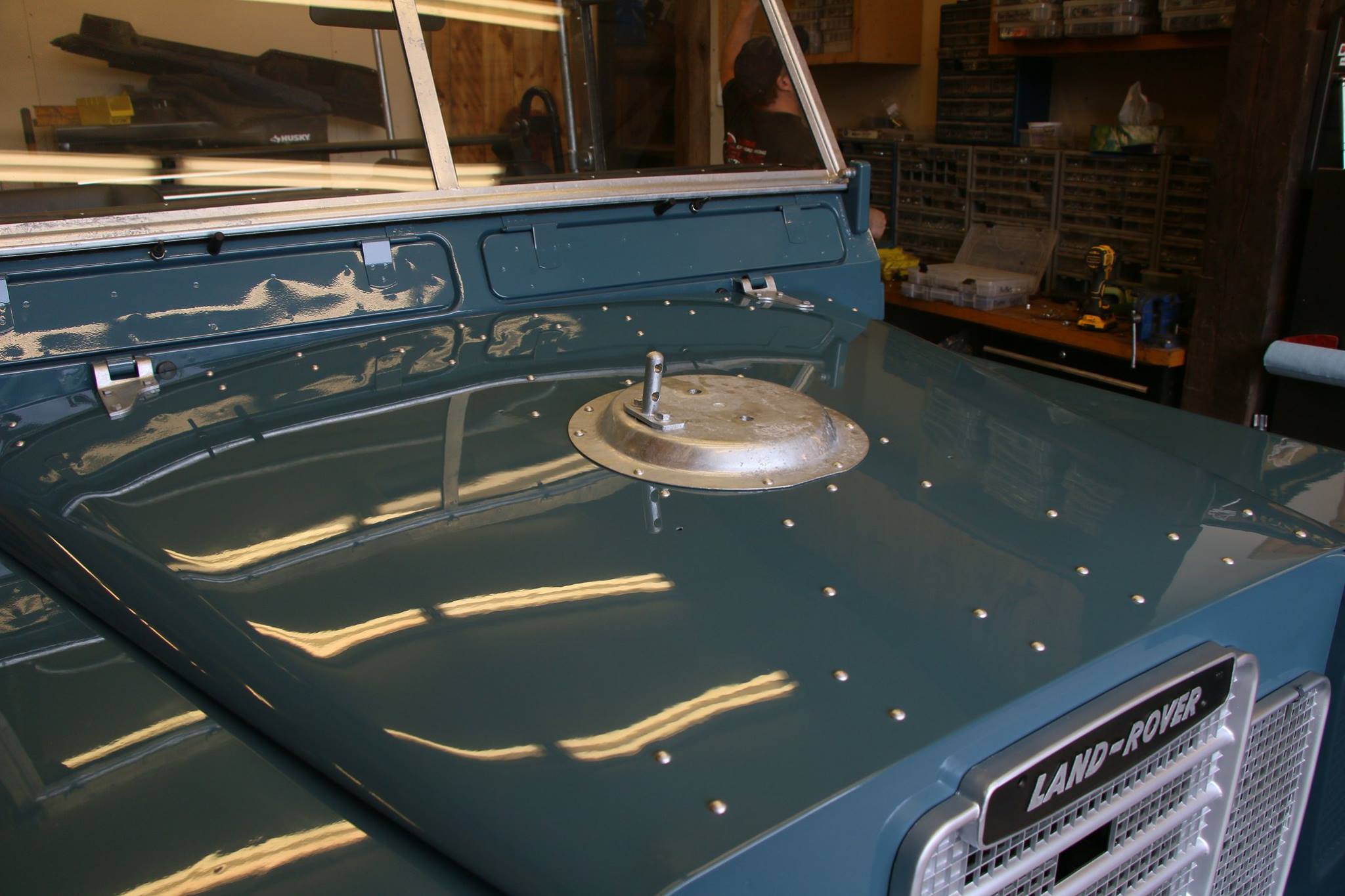 The hood with hammer rivets.
The Land Rover is now running and driving.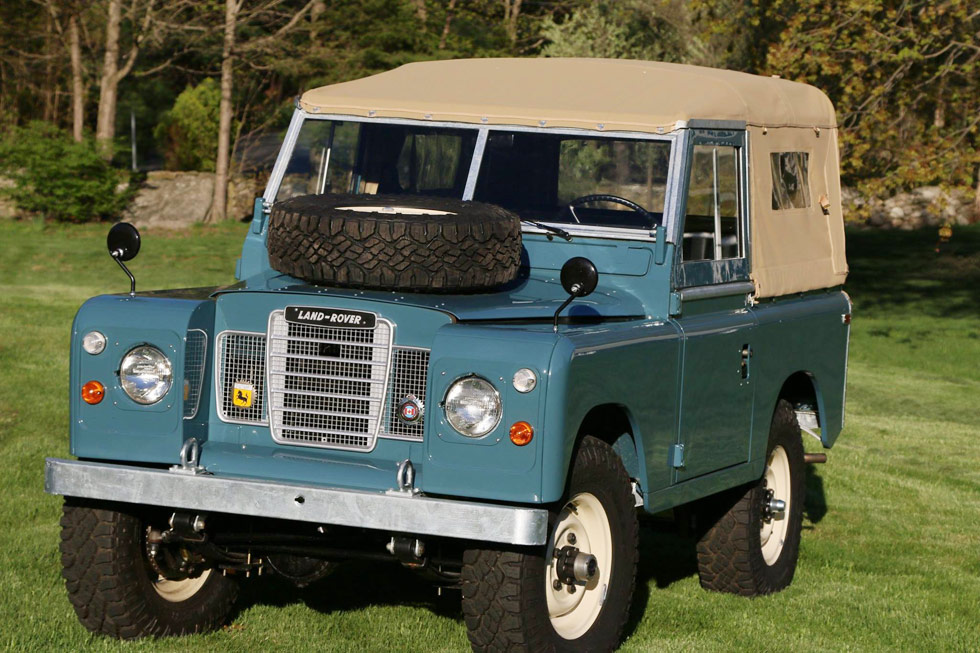 The finished product.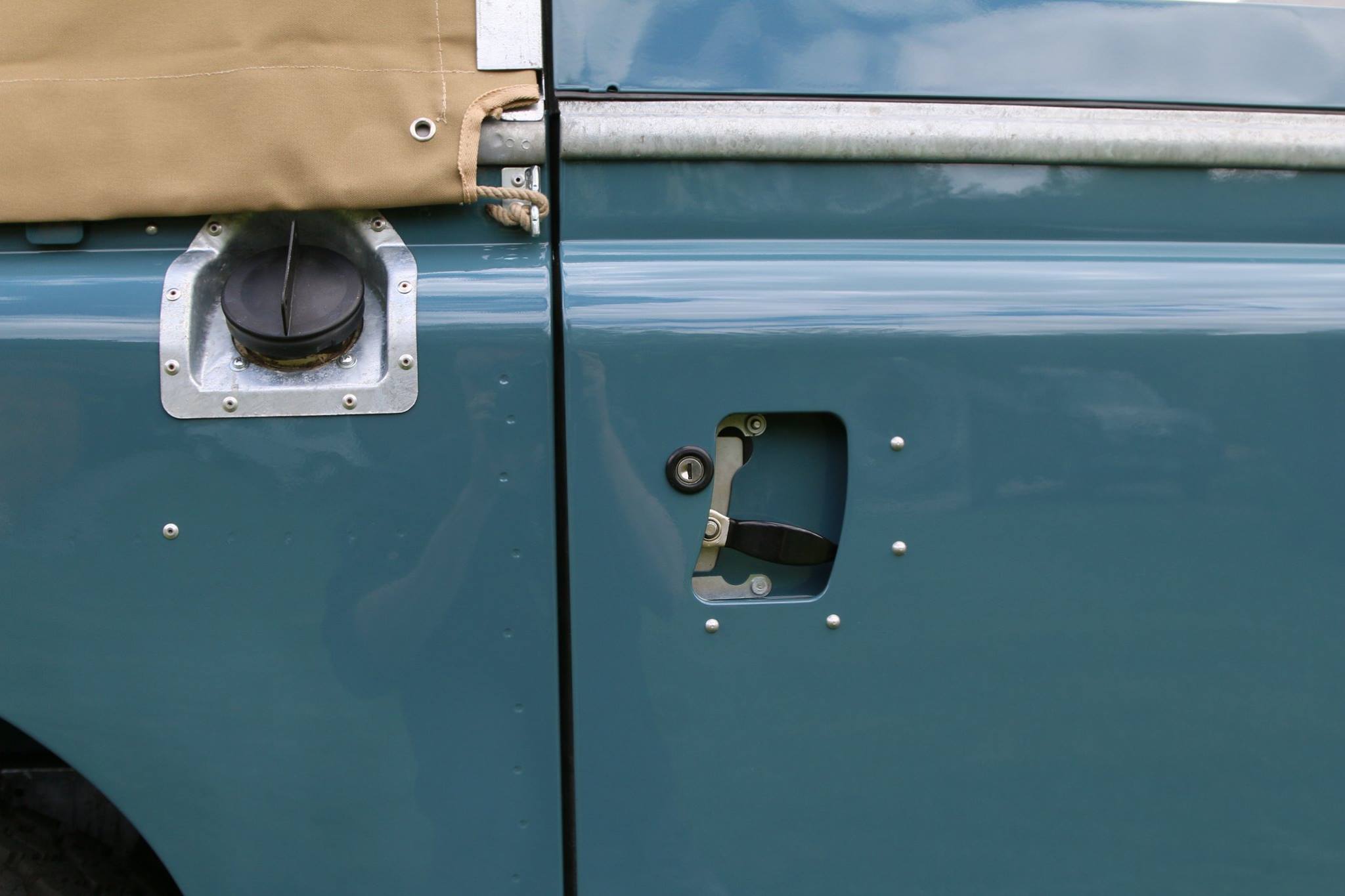 Nice clean door gaps.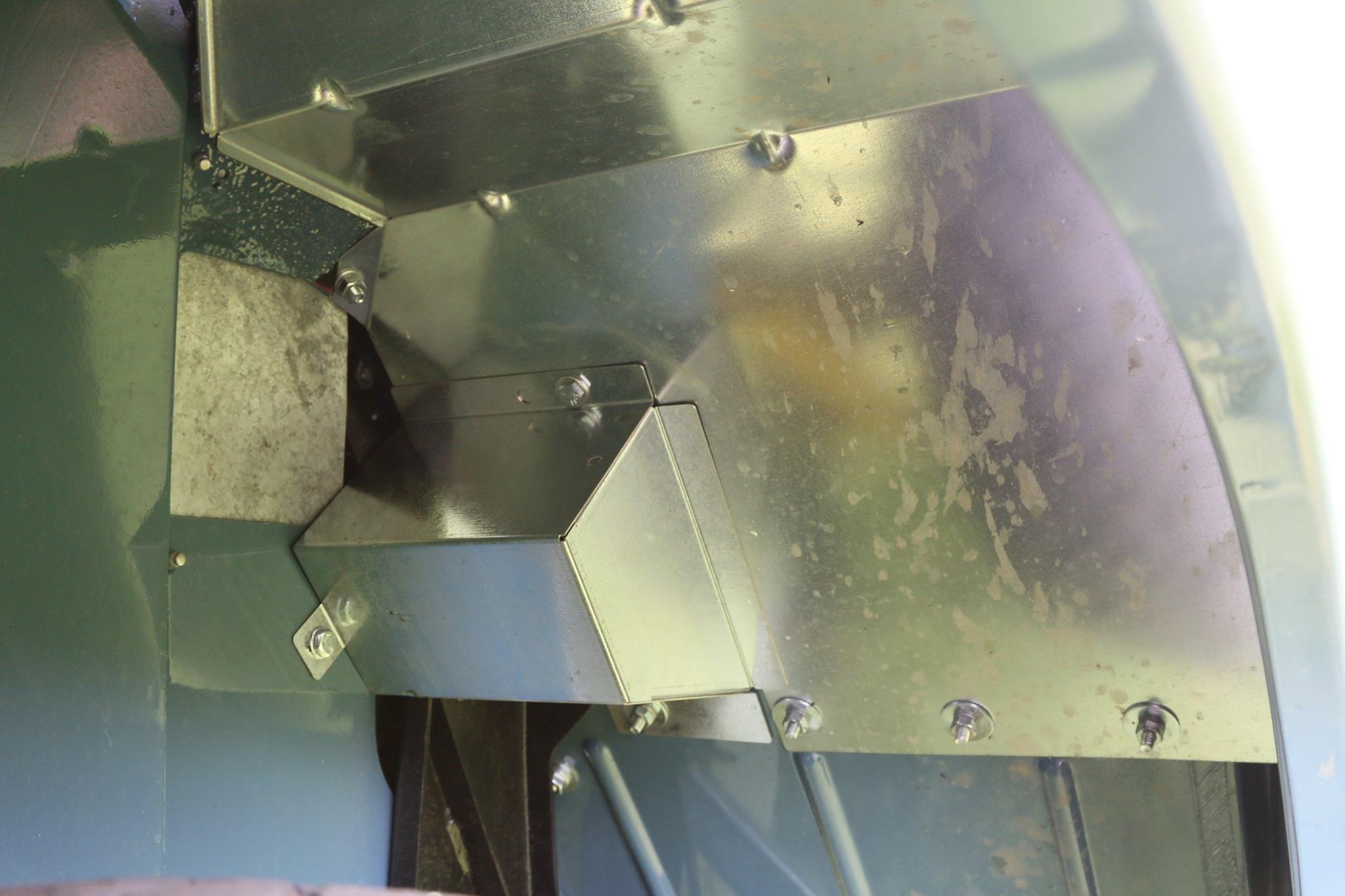 Galvanized splash pans.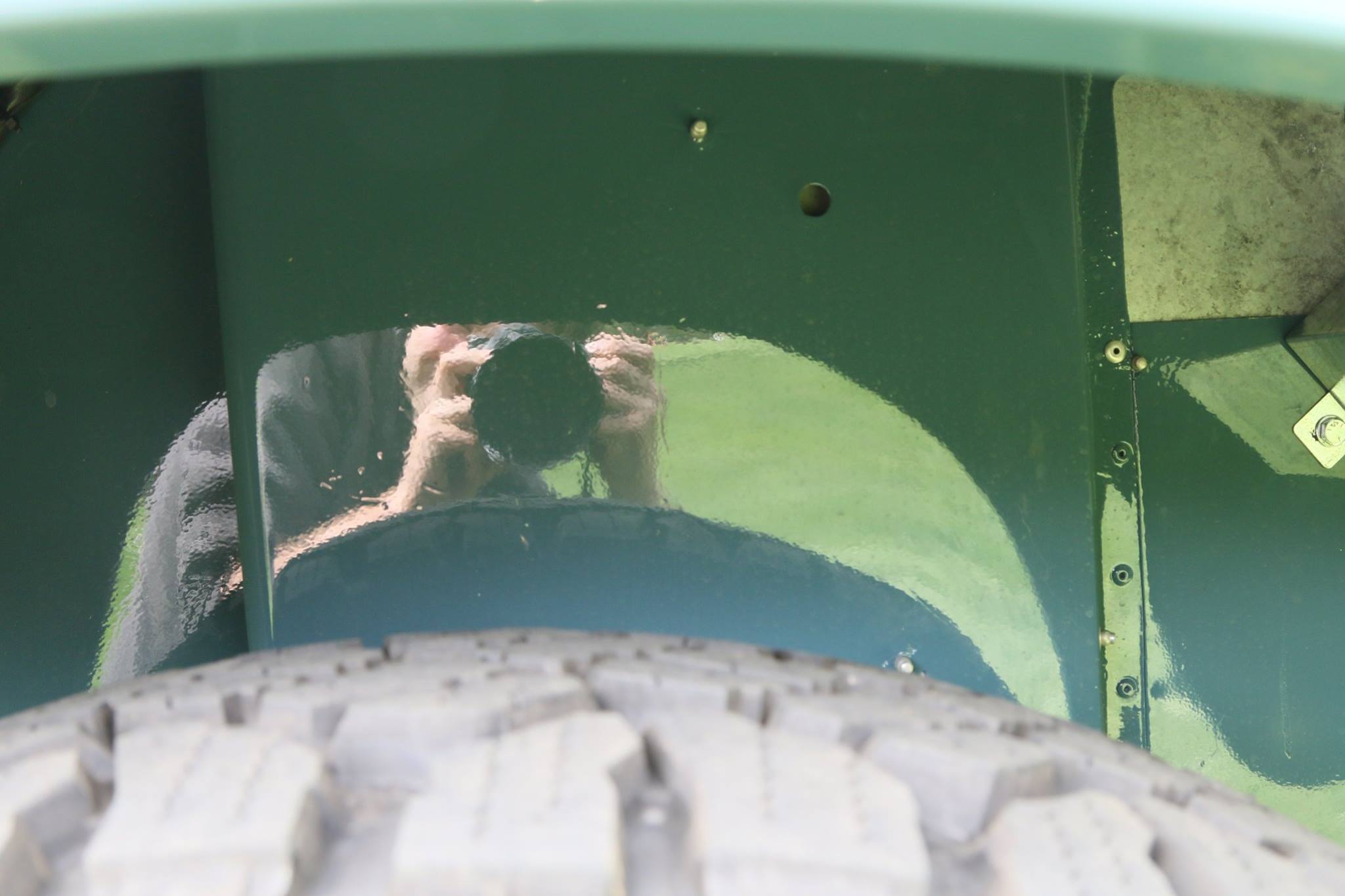 The inside of all parts are finished to a high standard.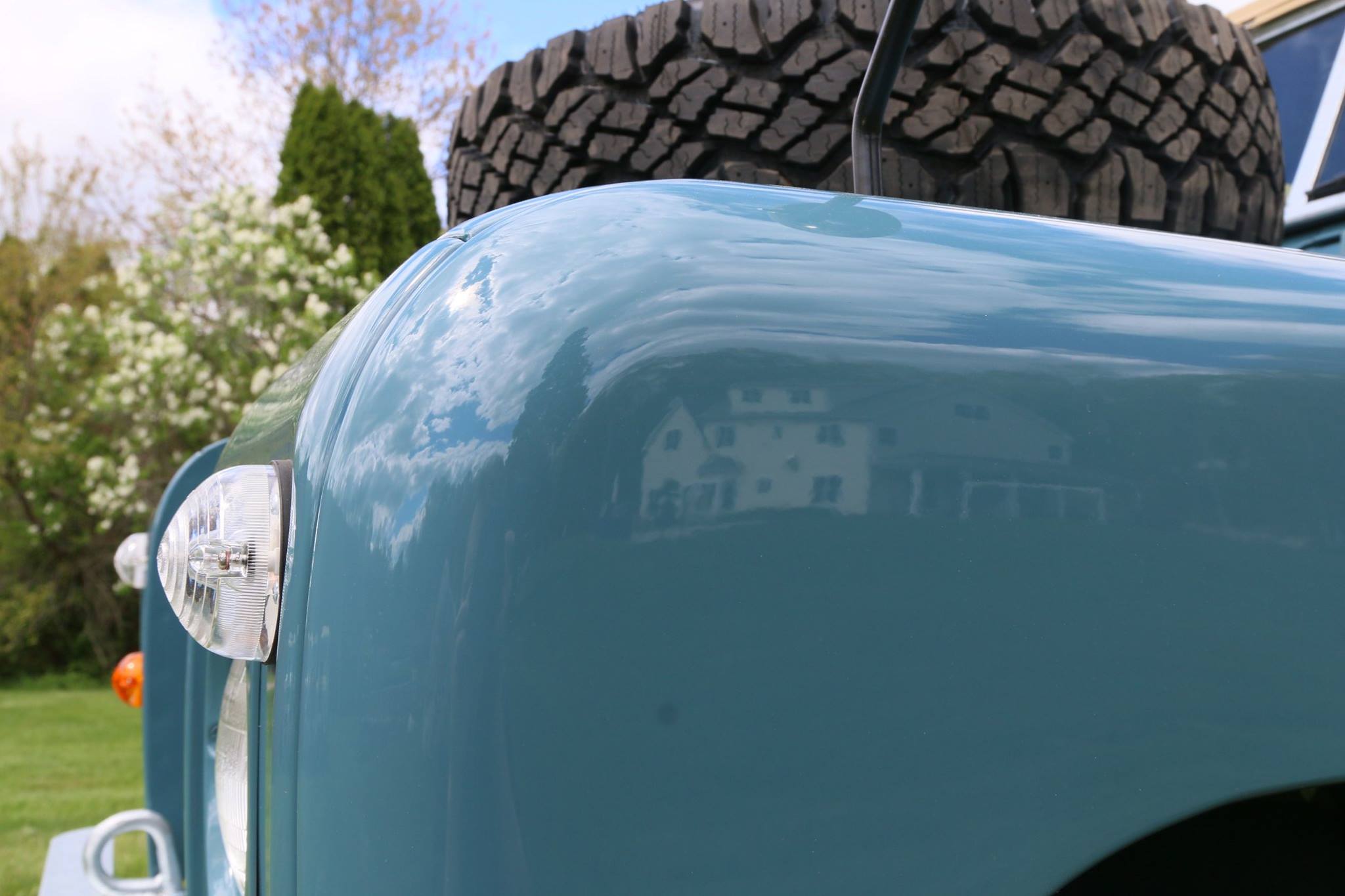 The beautiful sheen of the Glasurit paint.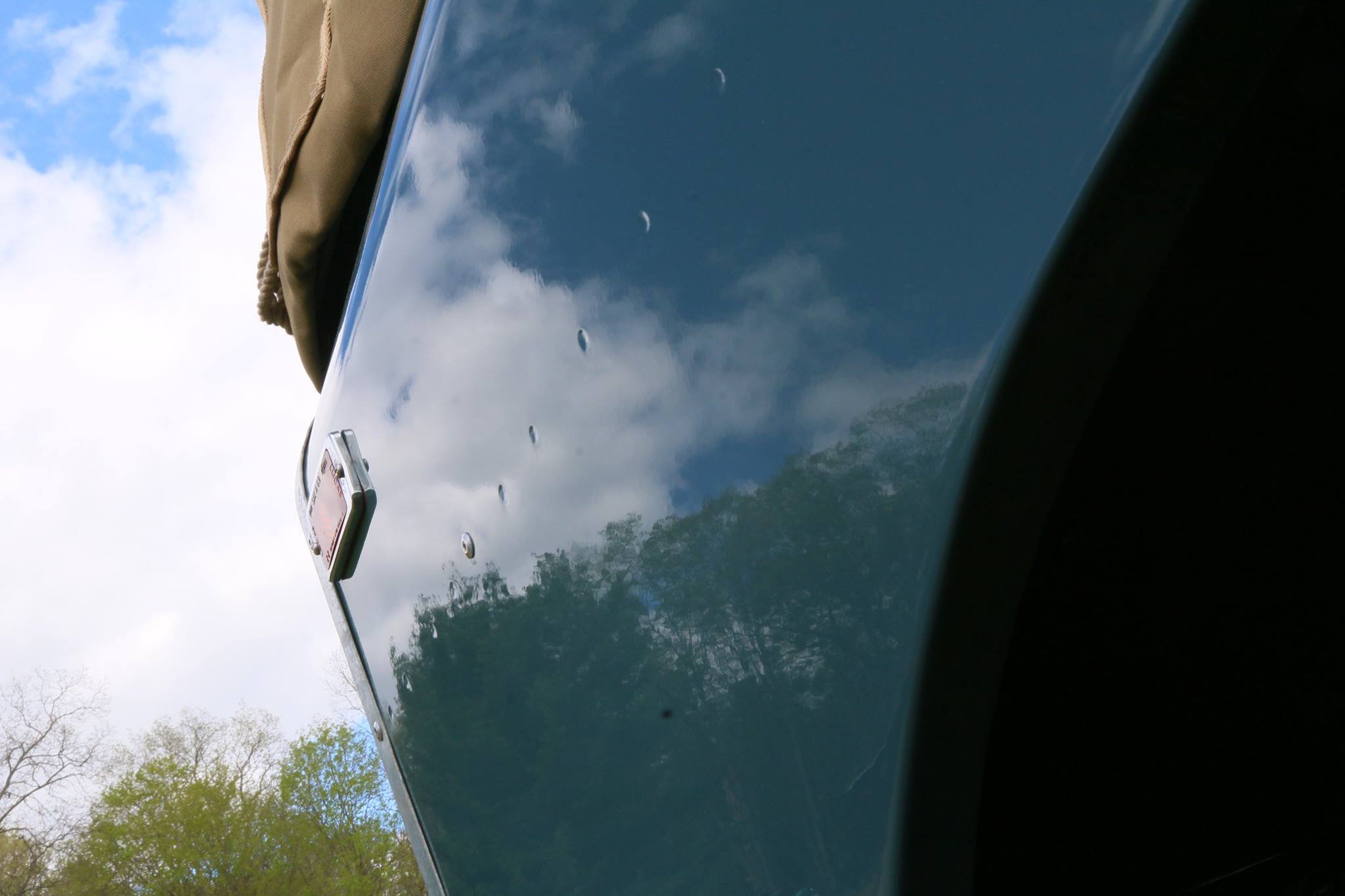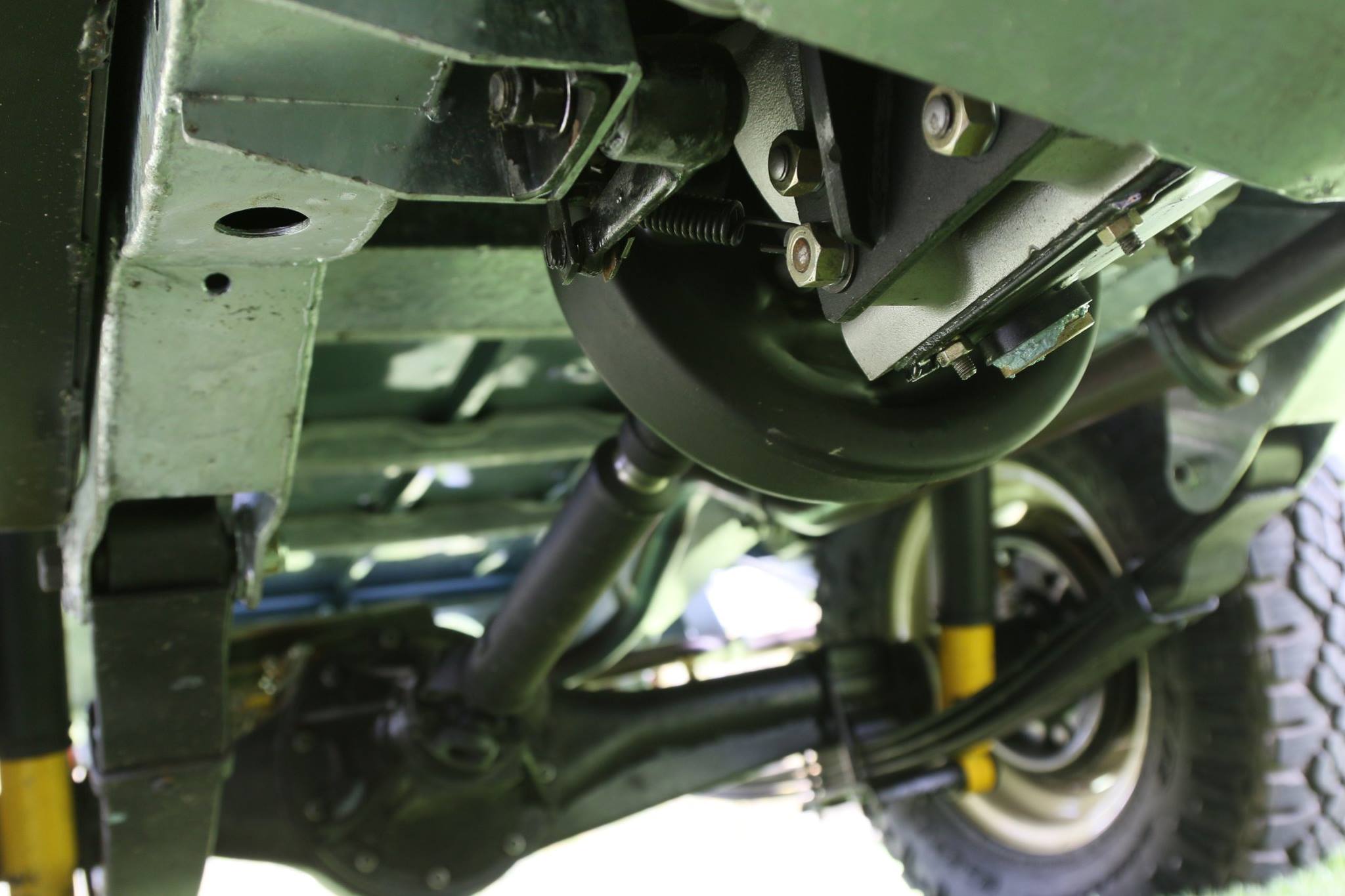 The under side of the truck looks like new.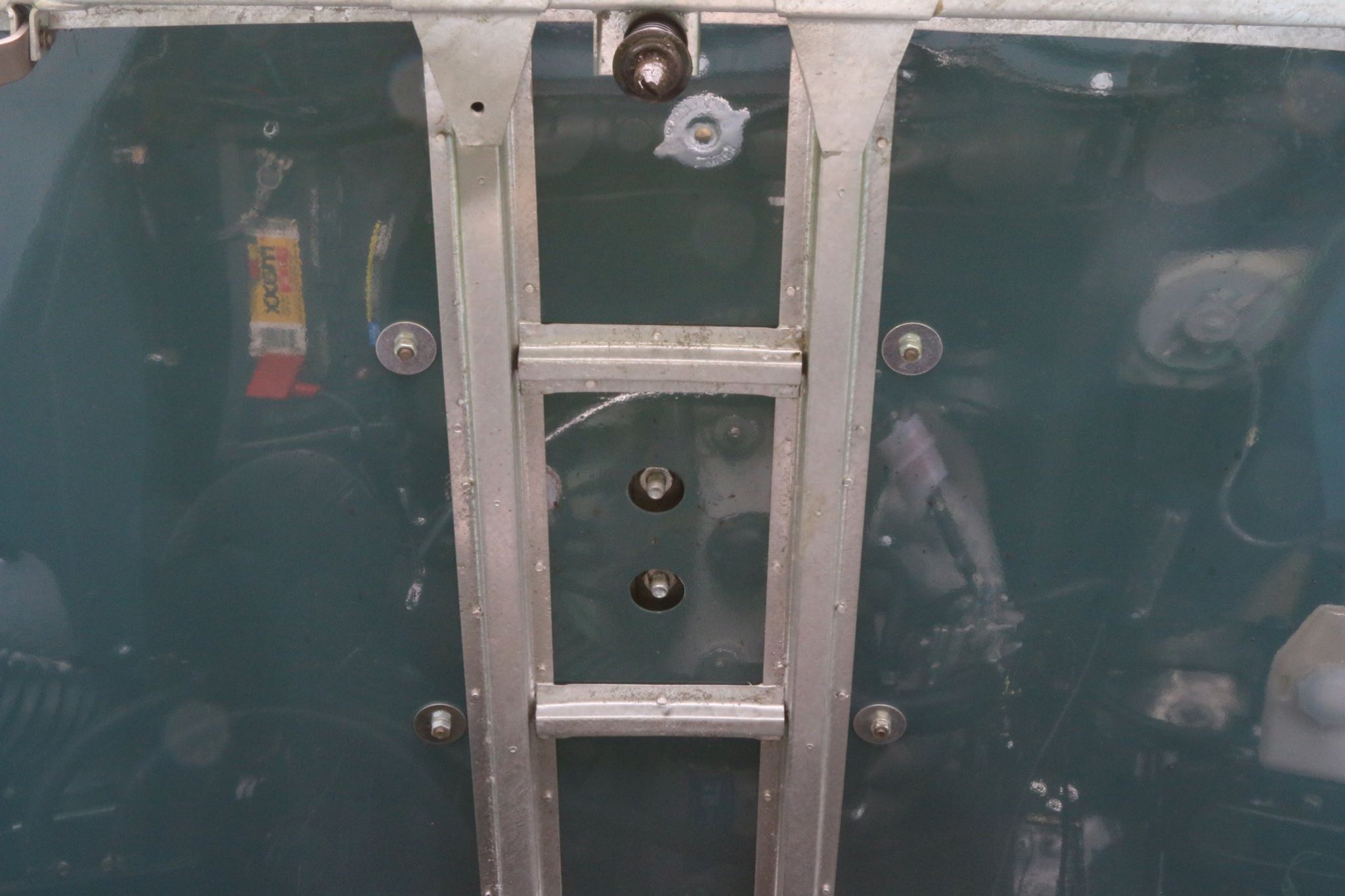 The hood frame is galvanized and the bottom of the hood is painted to a high standard.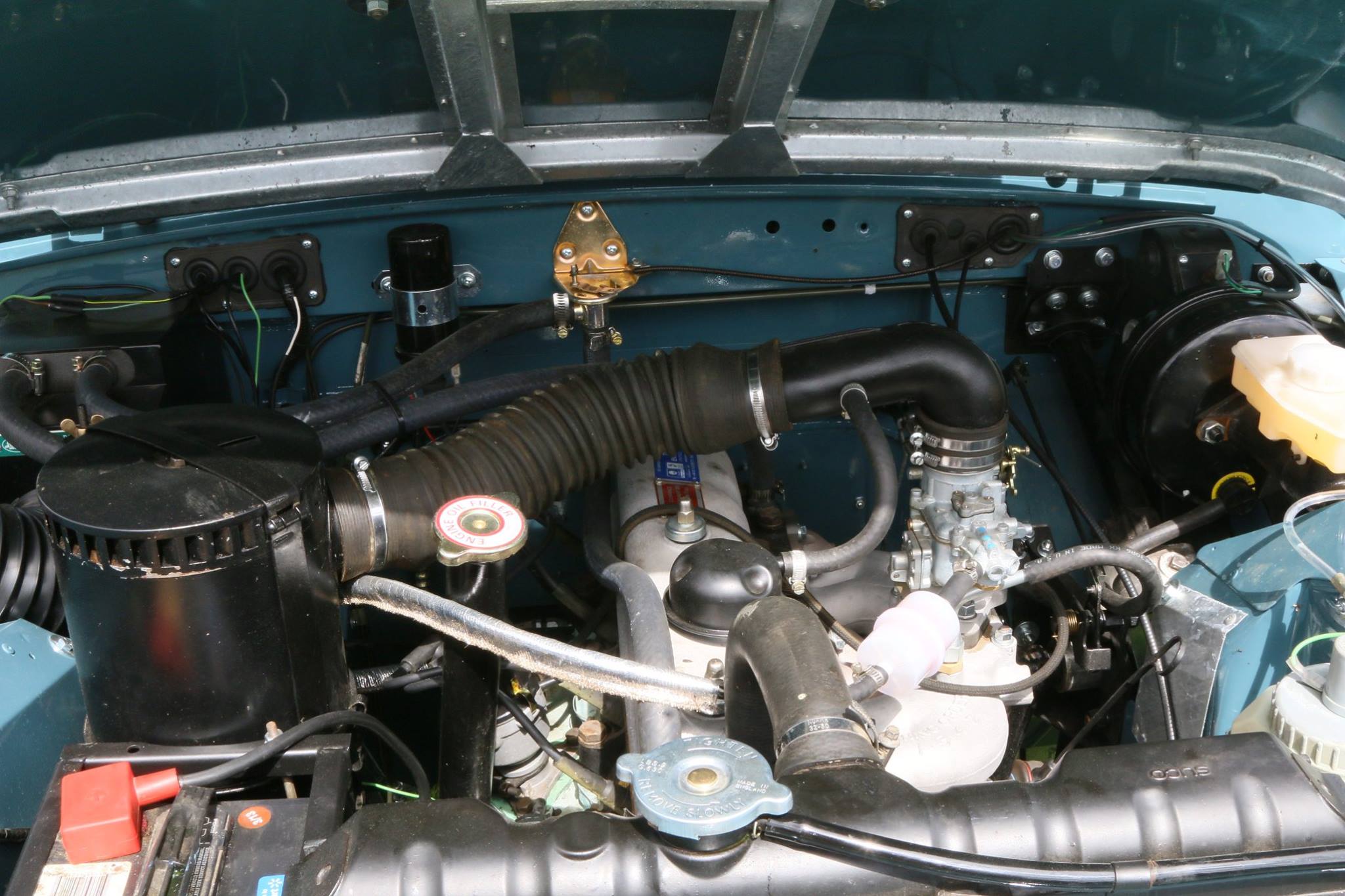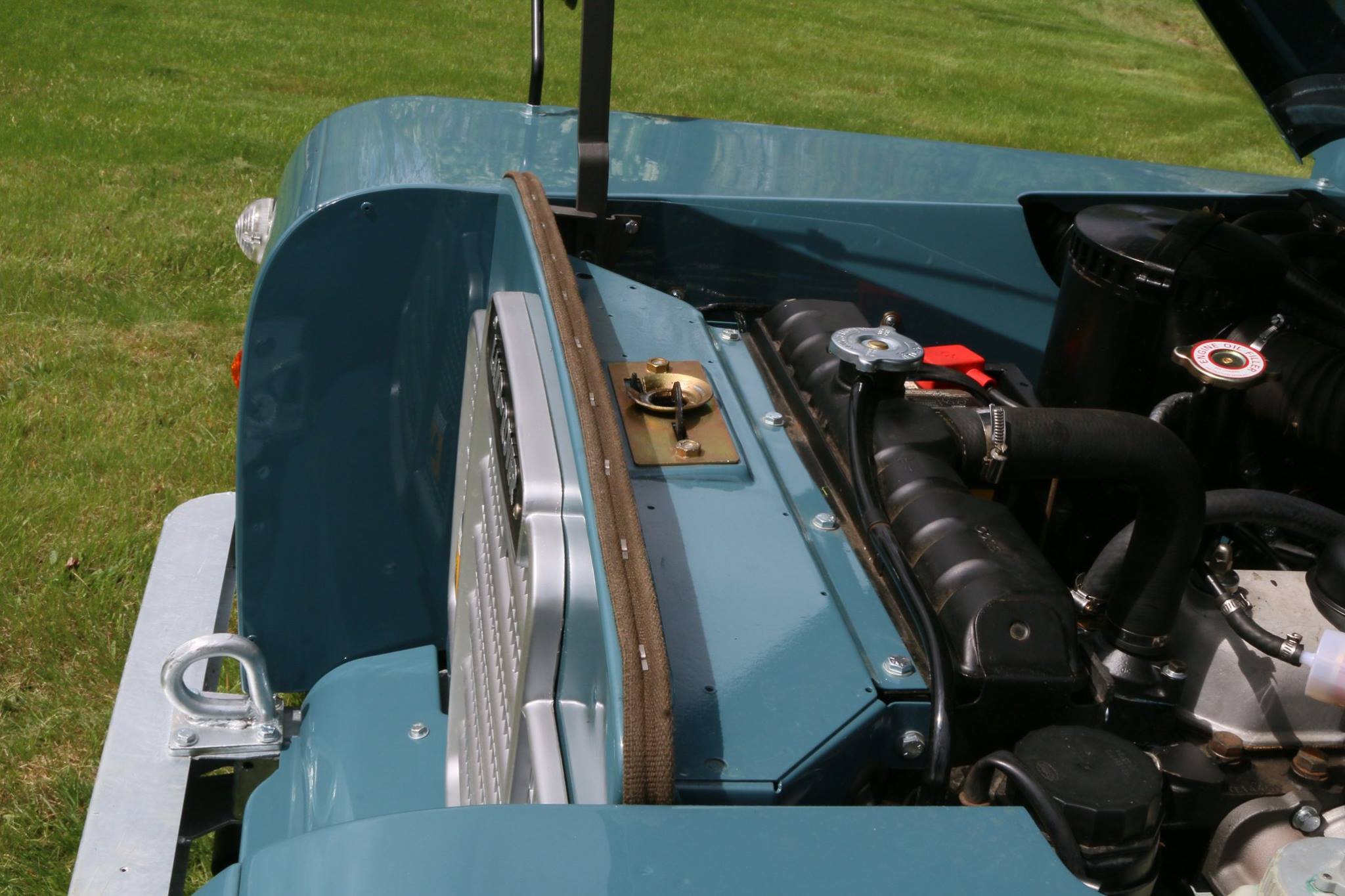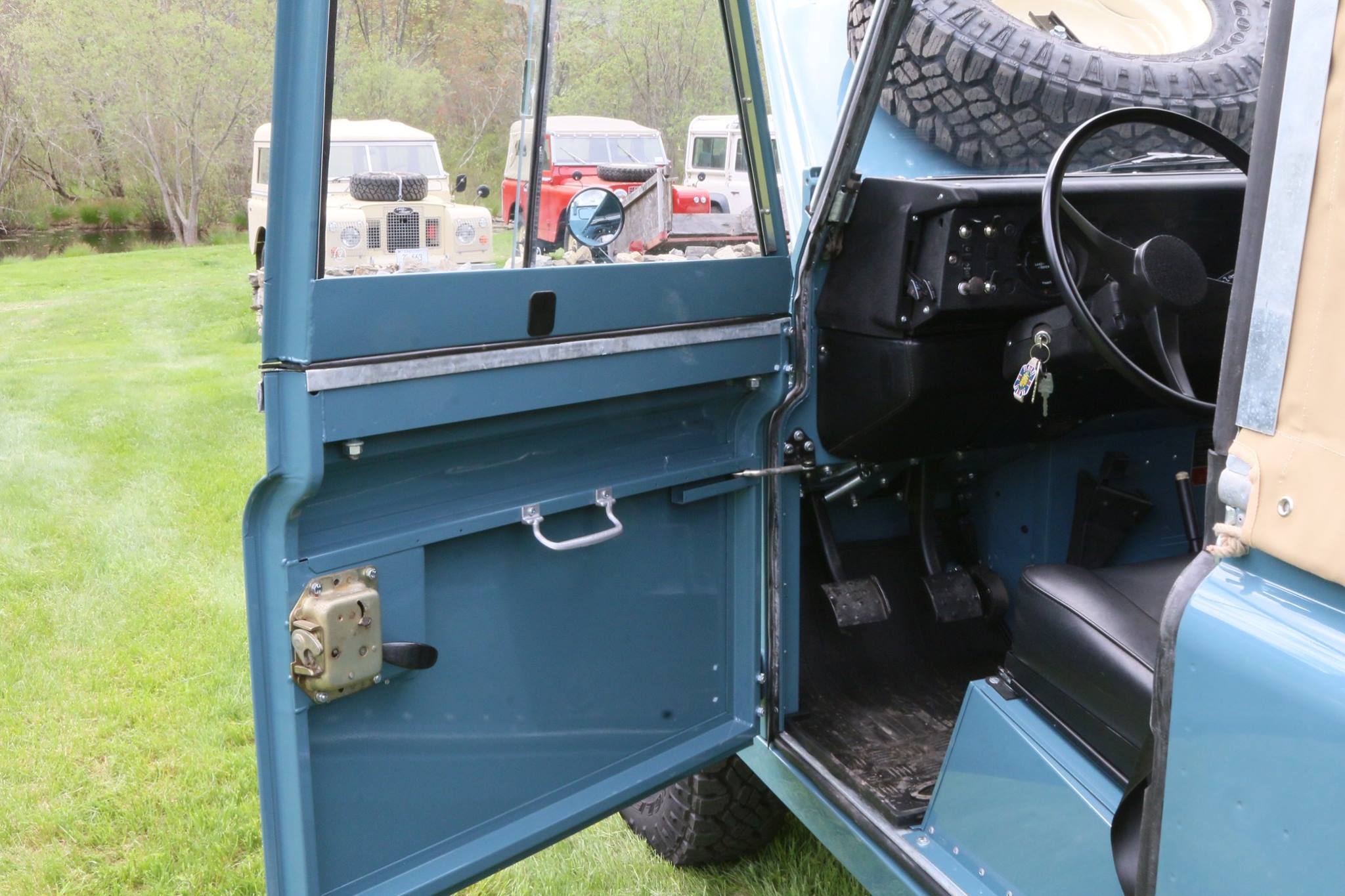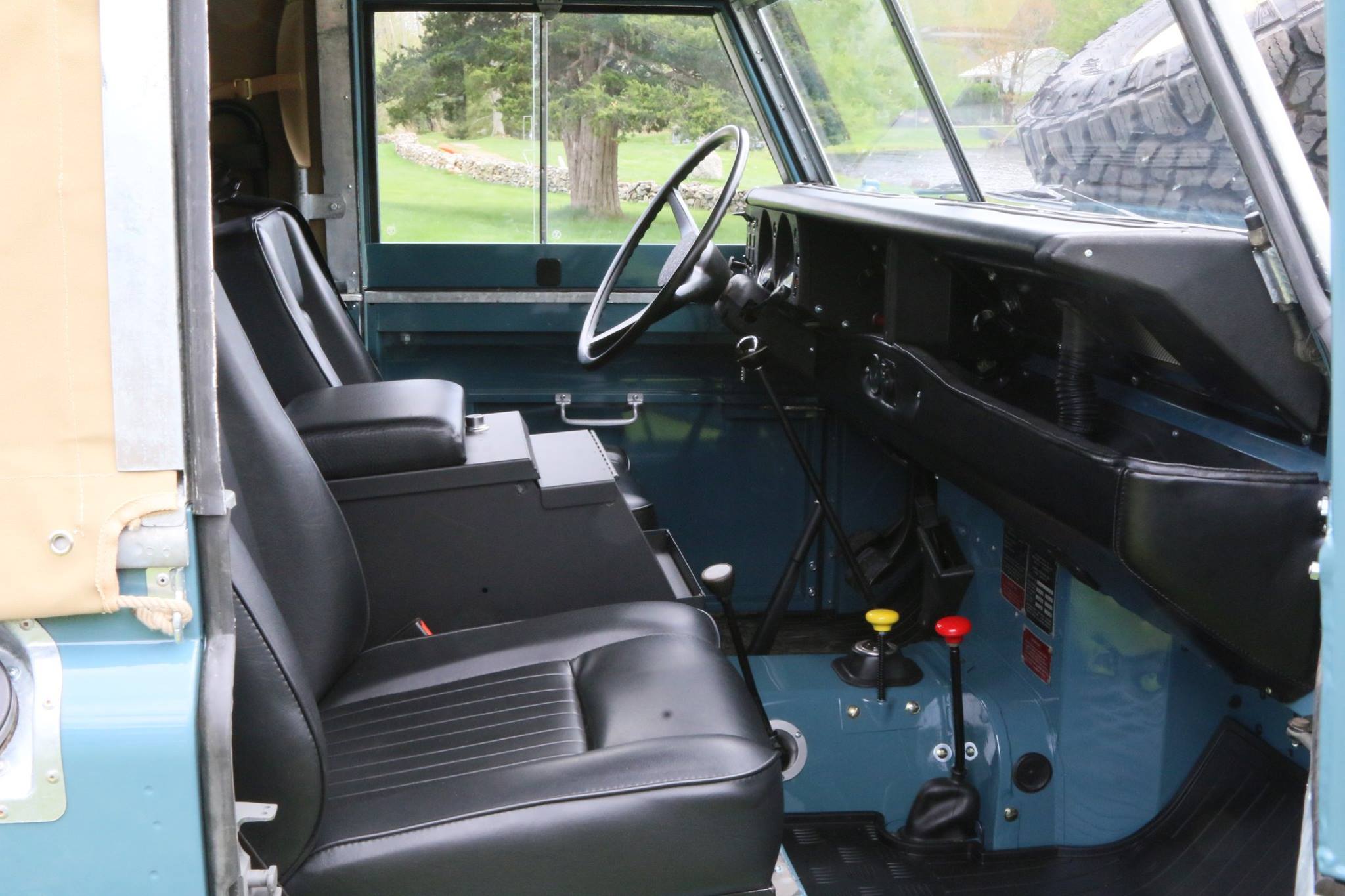 The new interior.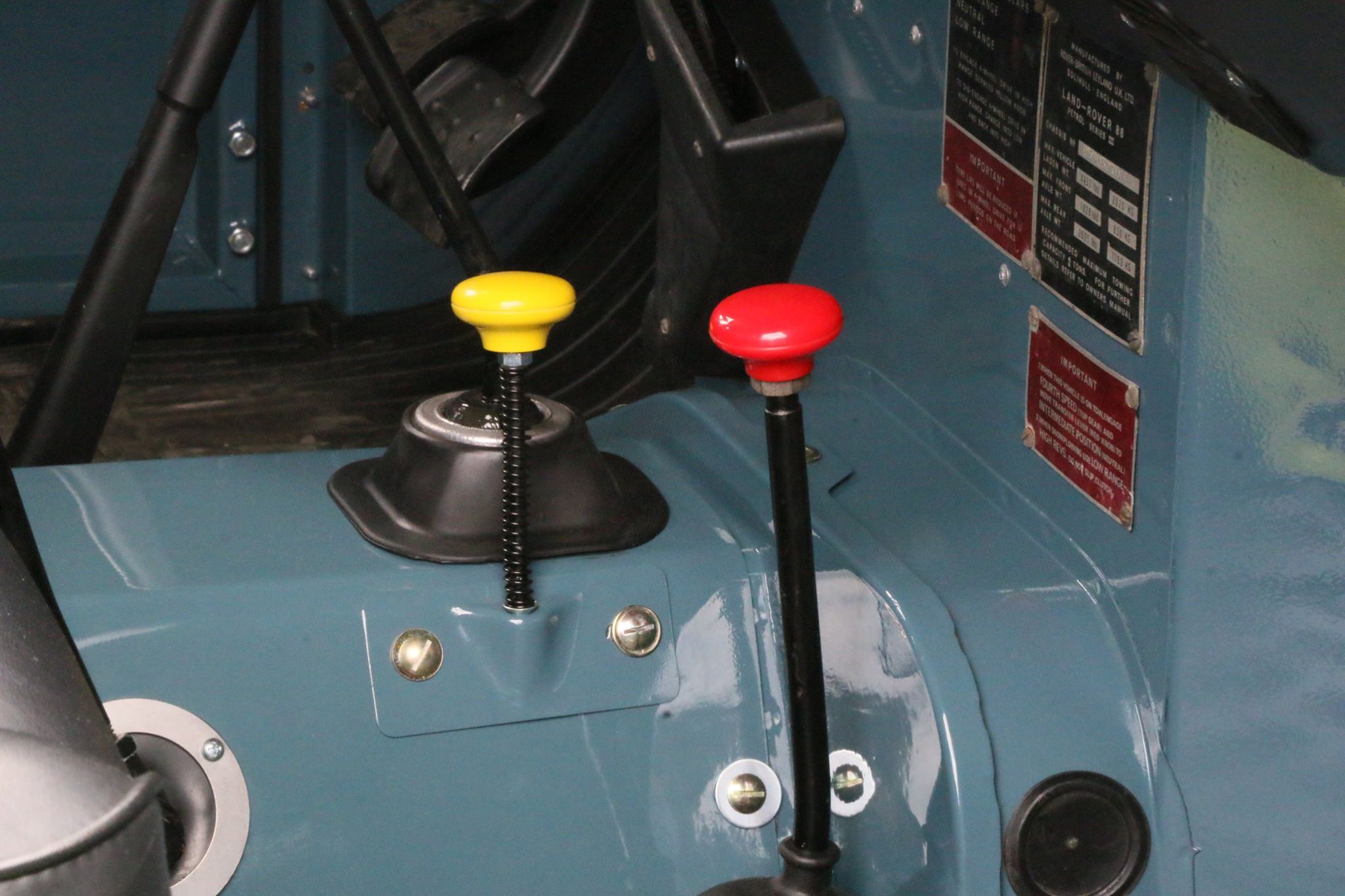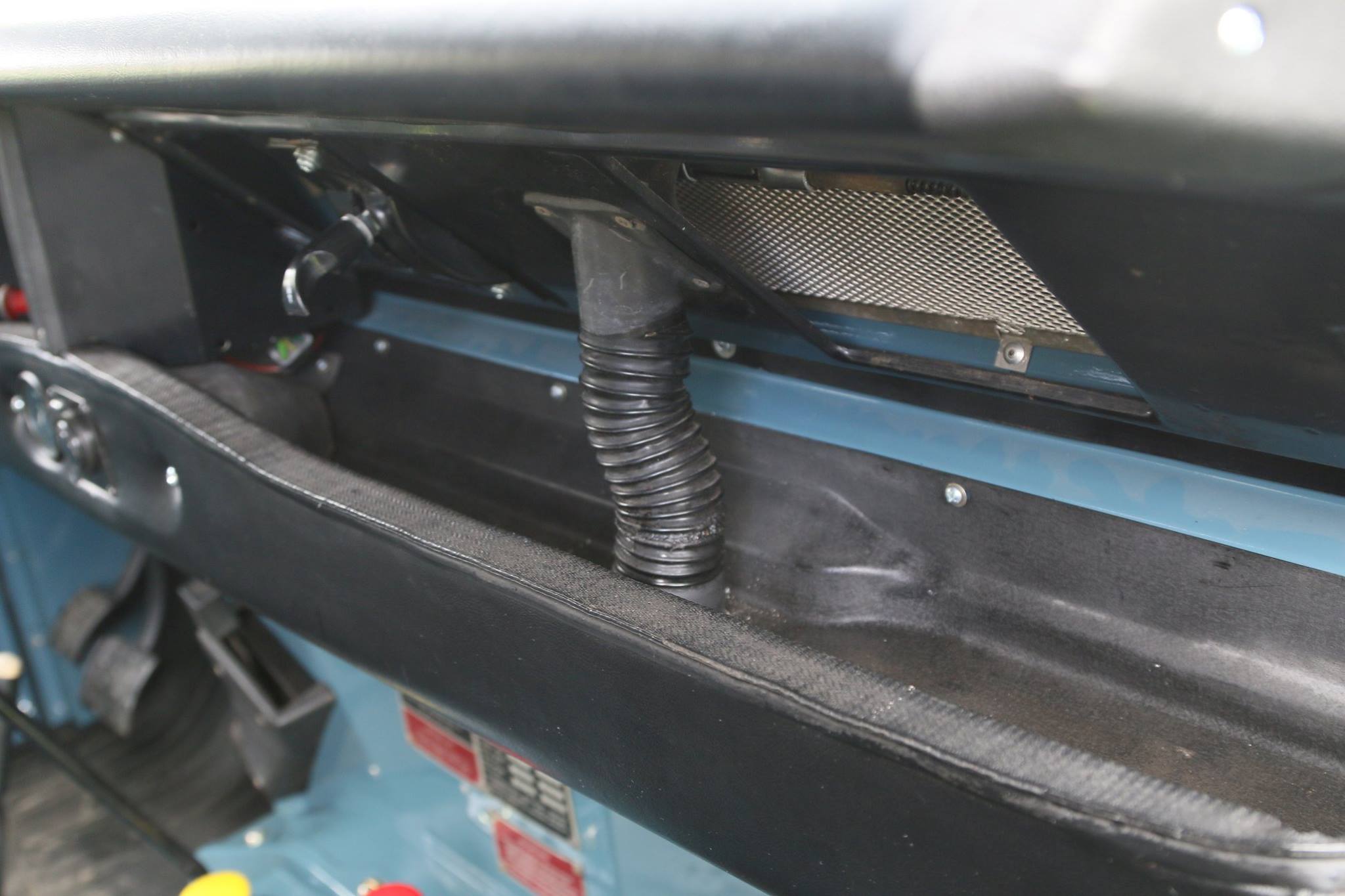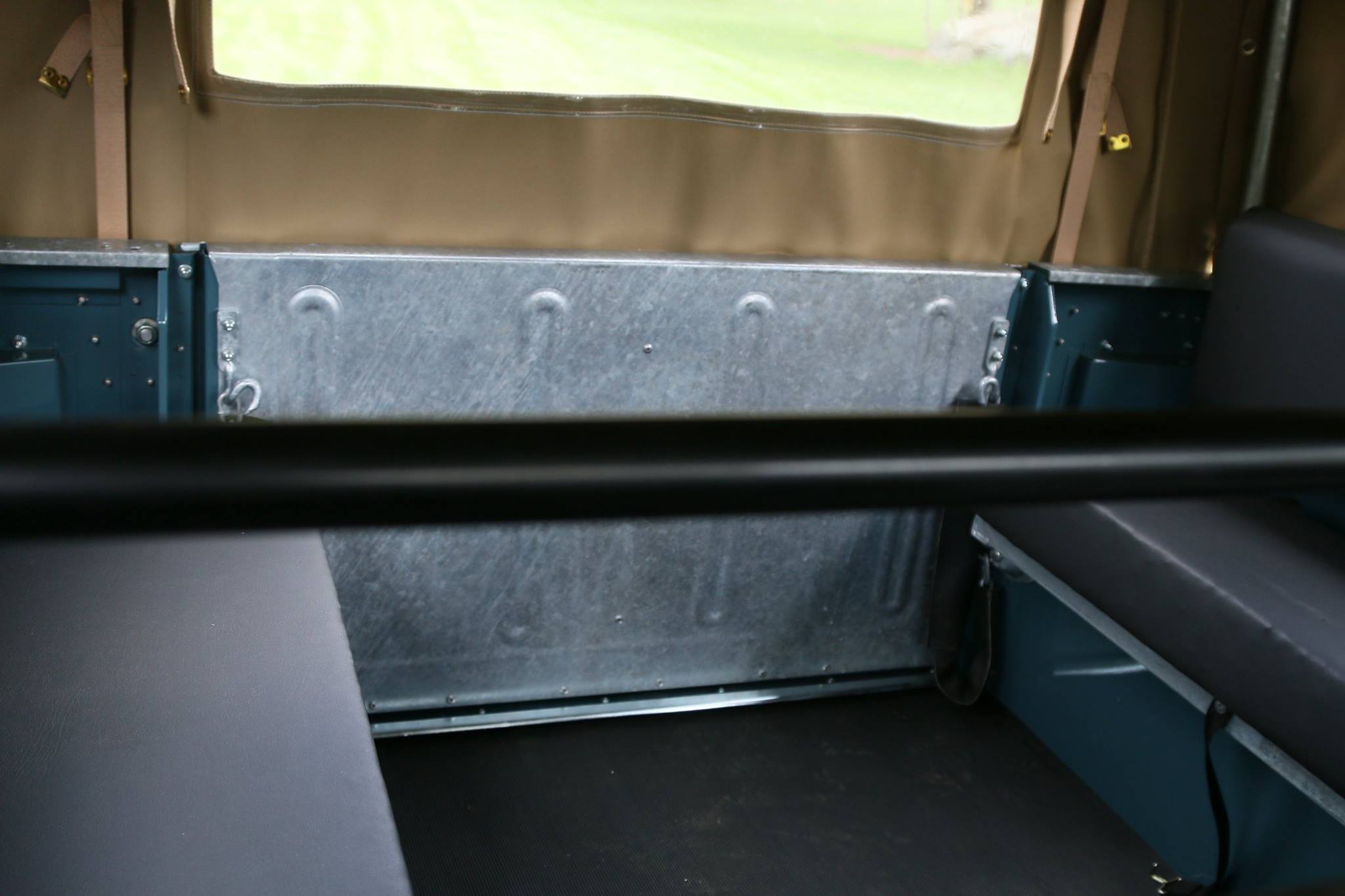 A shot of the rear load bay showing the galvanzied tailgate panel and jump seats.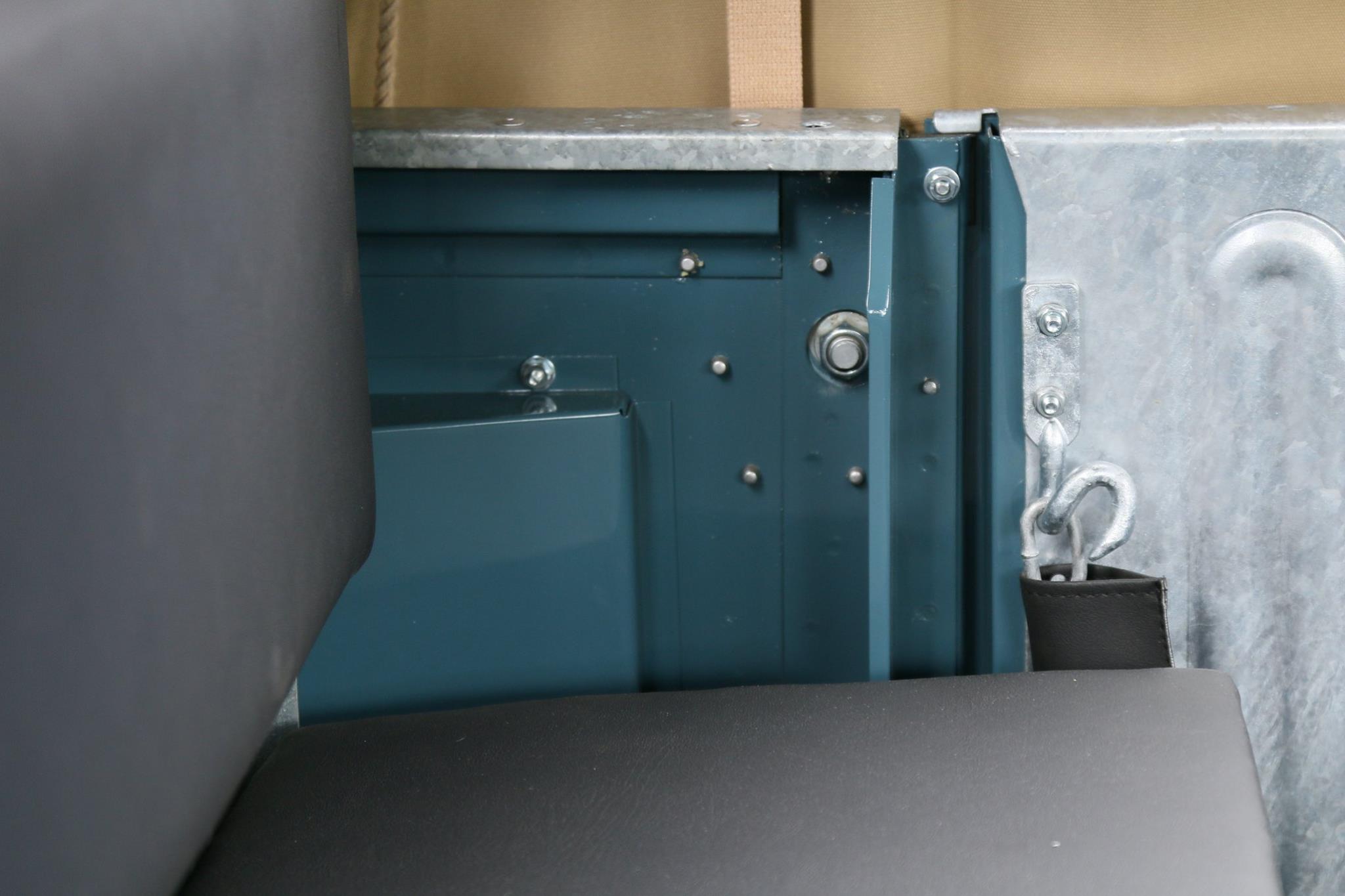 The canvas soft top.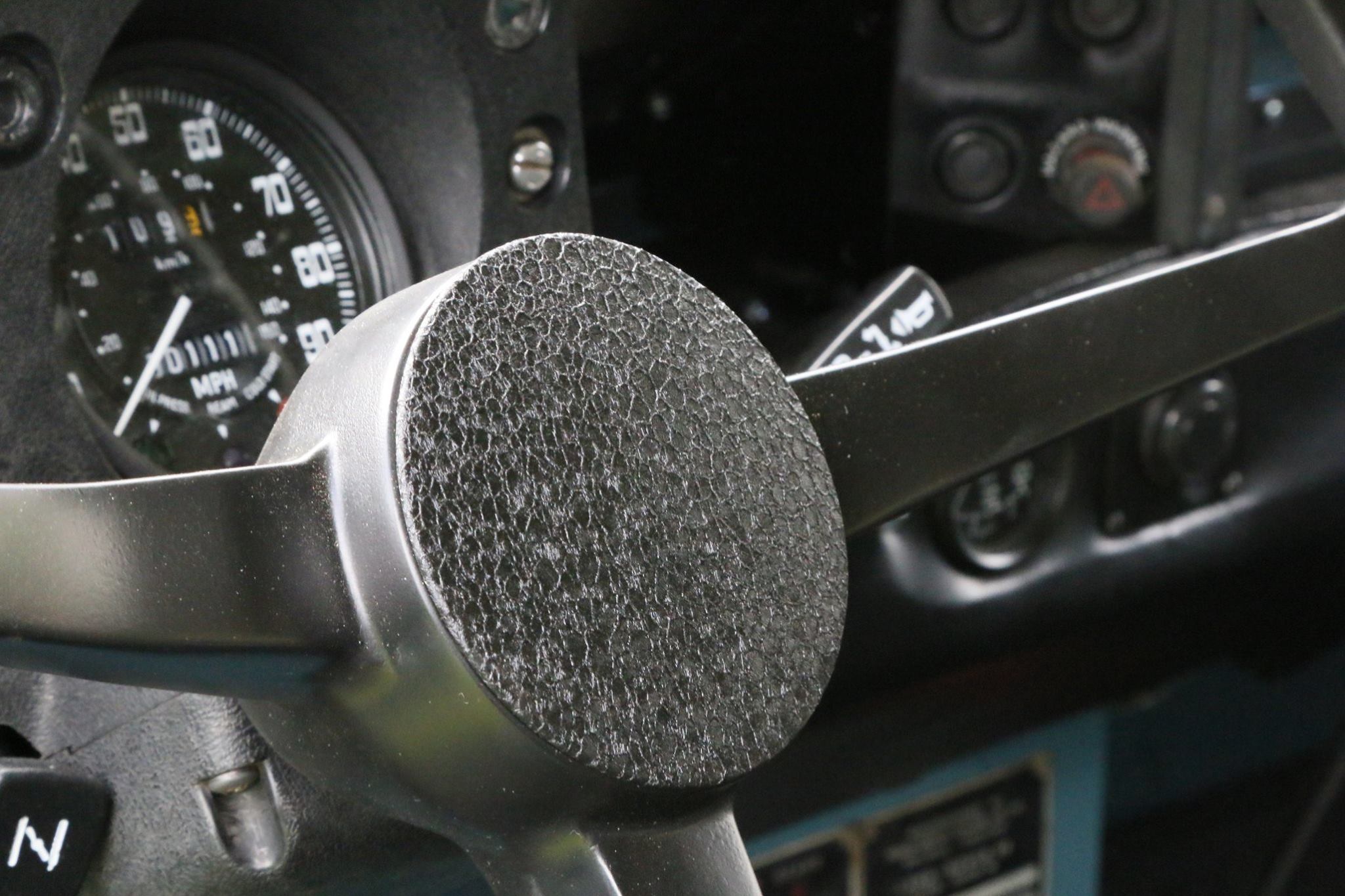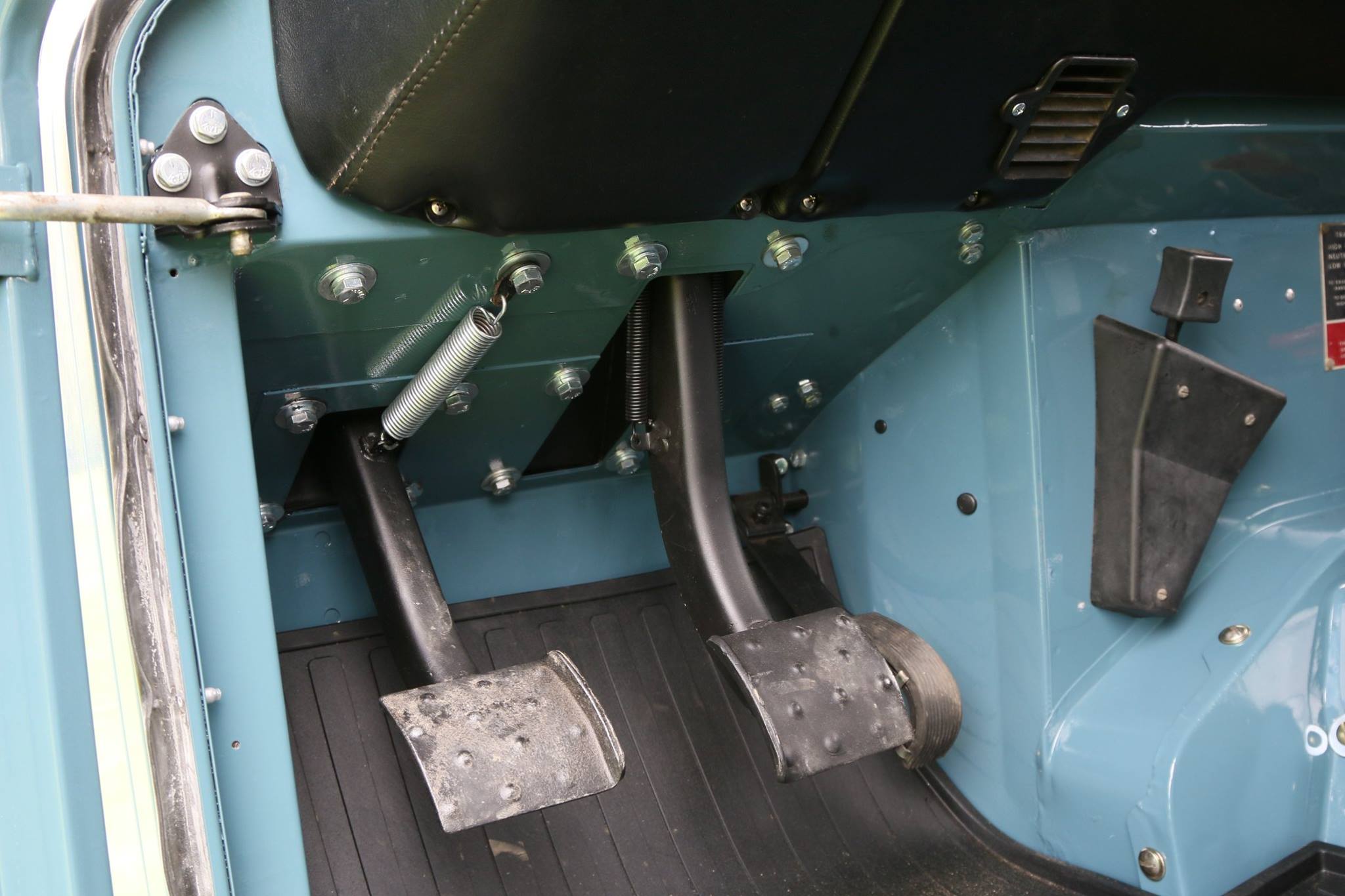 Every nut and bolt on this entire vehicle has been replaced.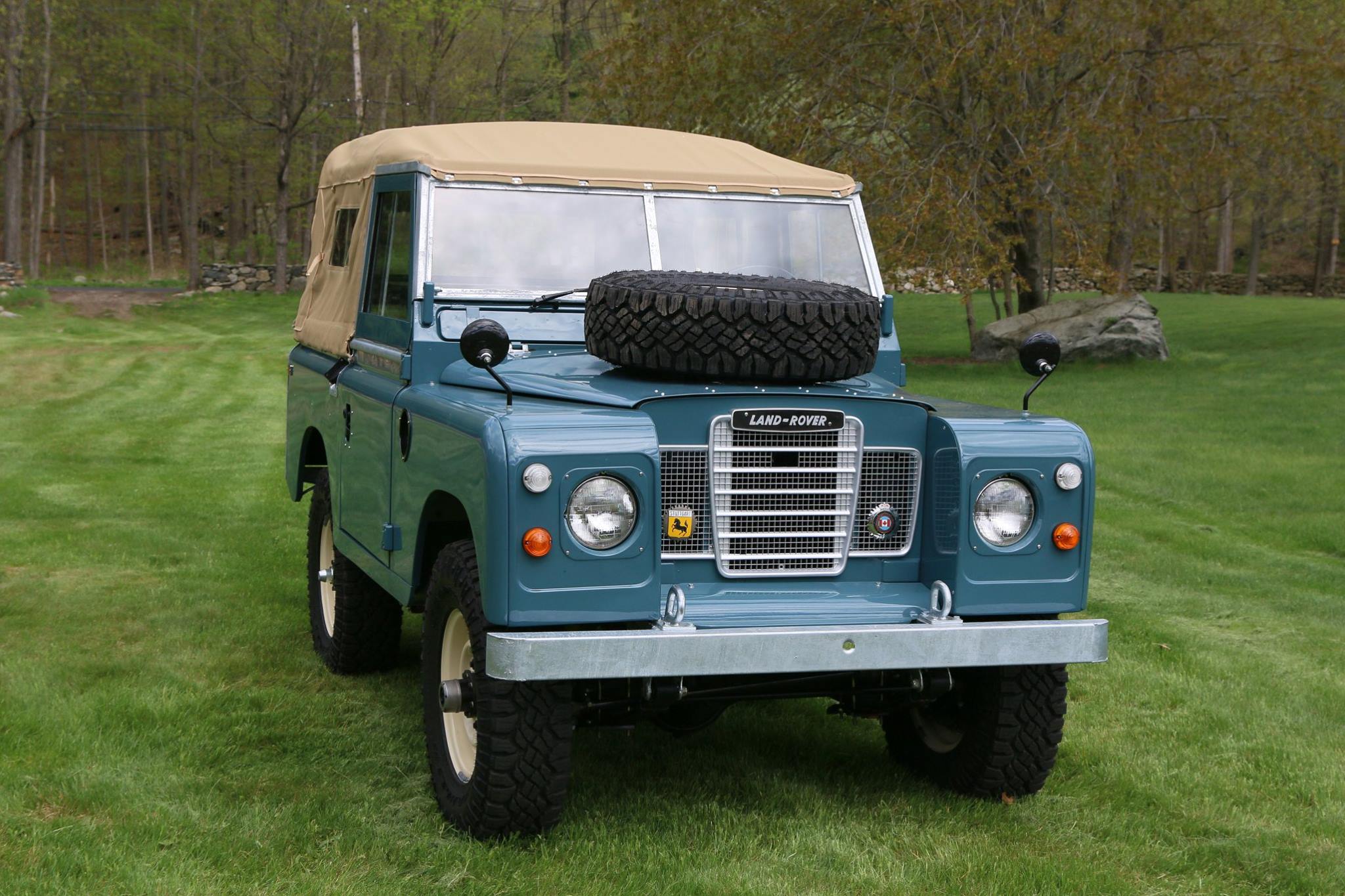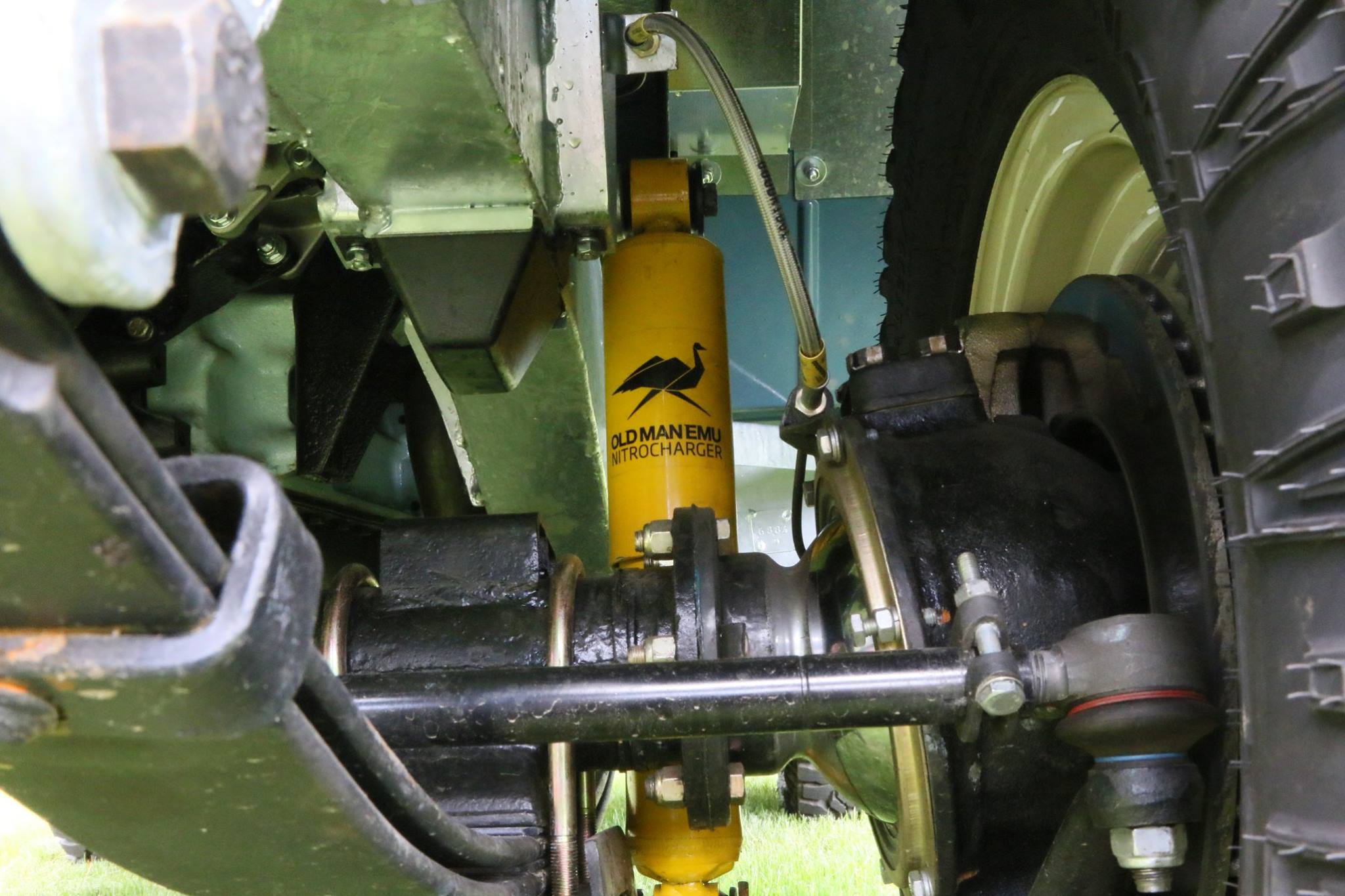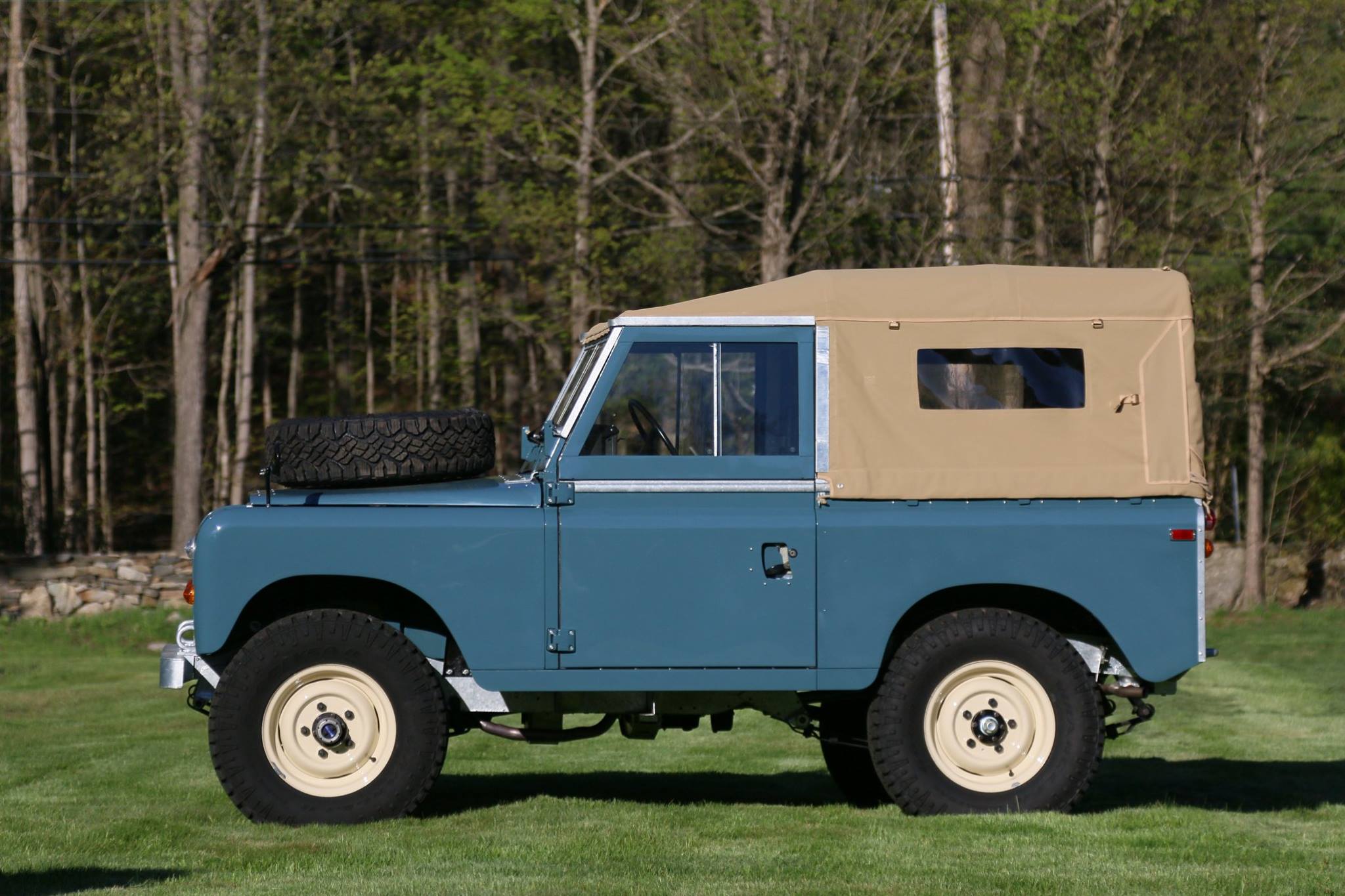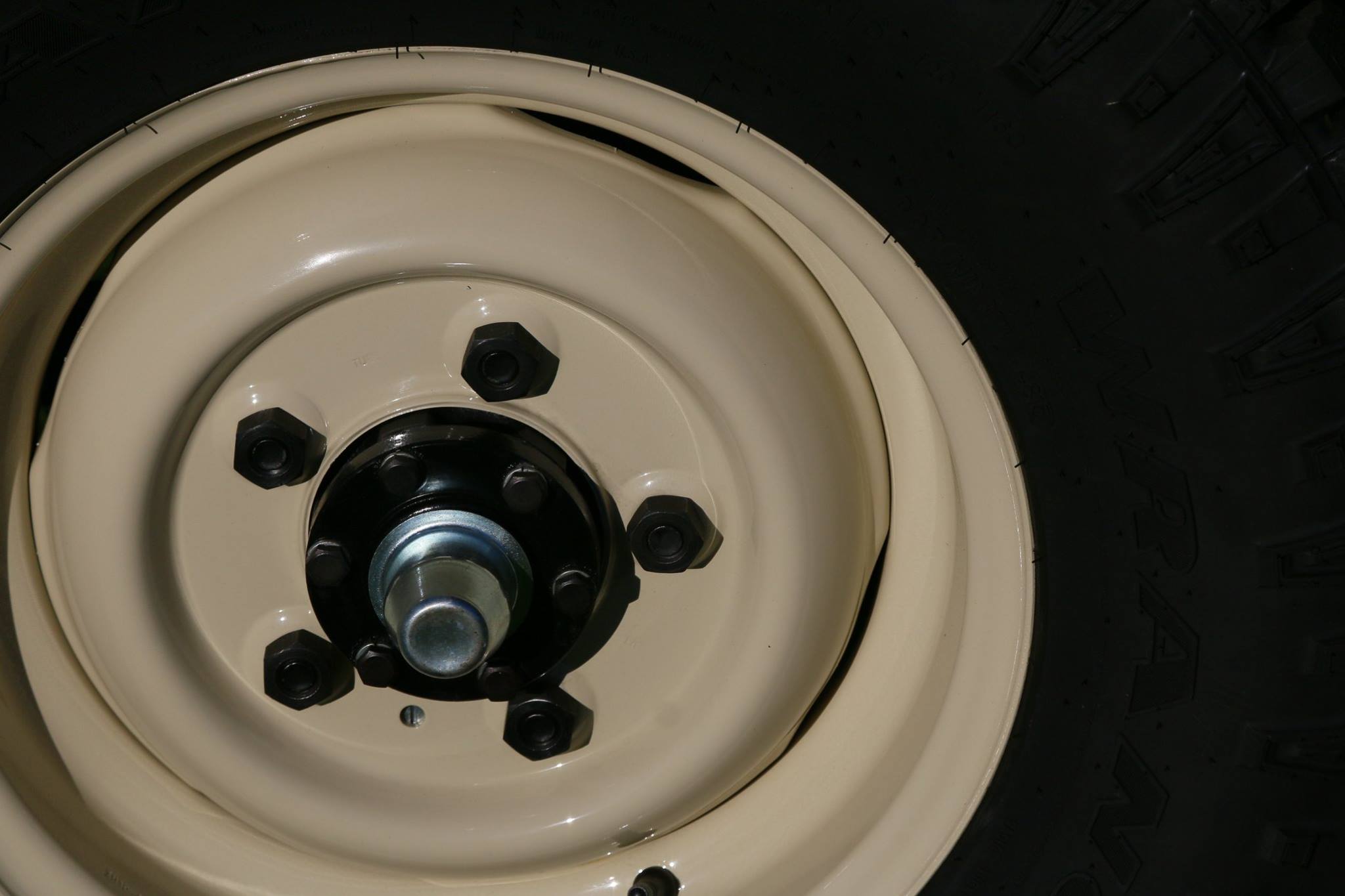 New late Series III 16" wheels painted in Limestone Glasurit.