This 1972 Land Rover Series III 109" came from a customer from Mexico for full restoration. We will be applying the NAO Expedition Package to this model.
Video Part 1/4
Video Part 2/4
Video Part 3/4
Video Part 4/4
Gallery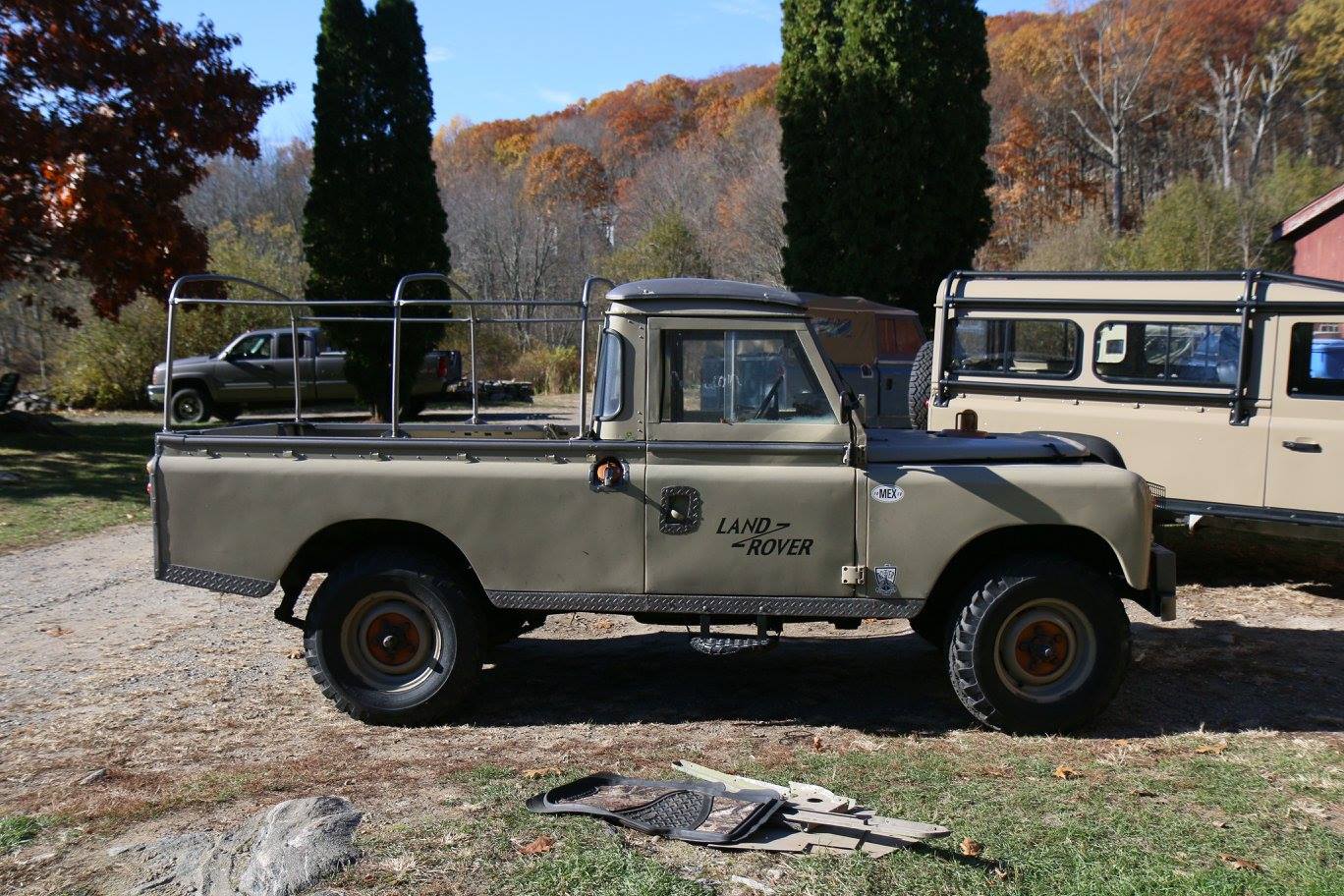 This 1972 Series III 109" pickup is in for a full restoration.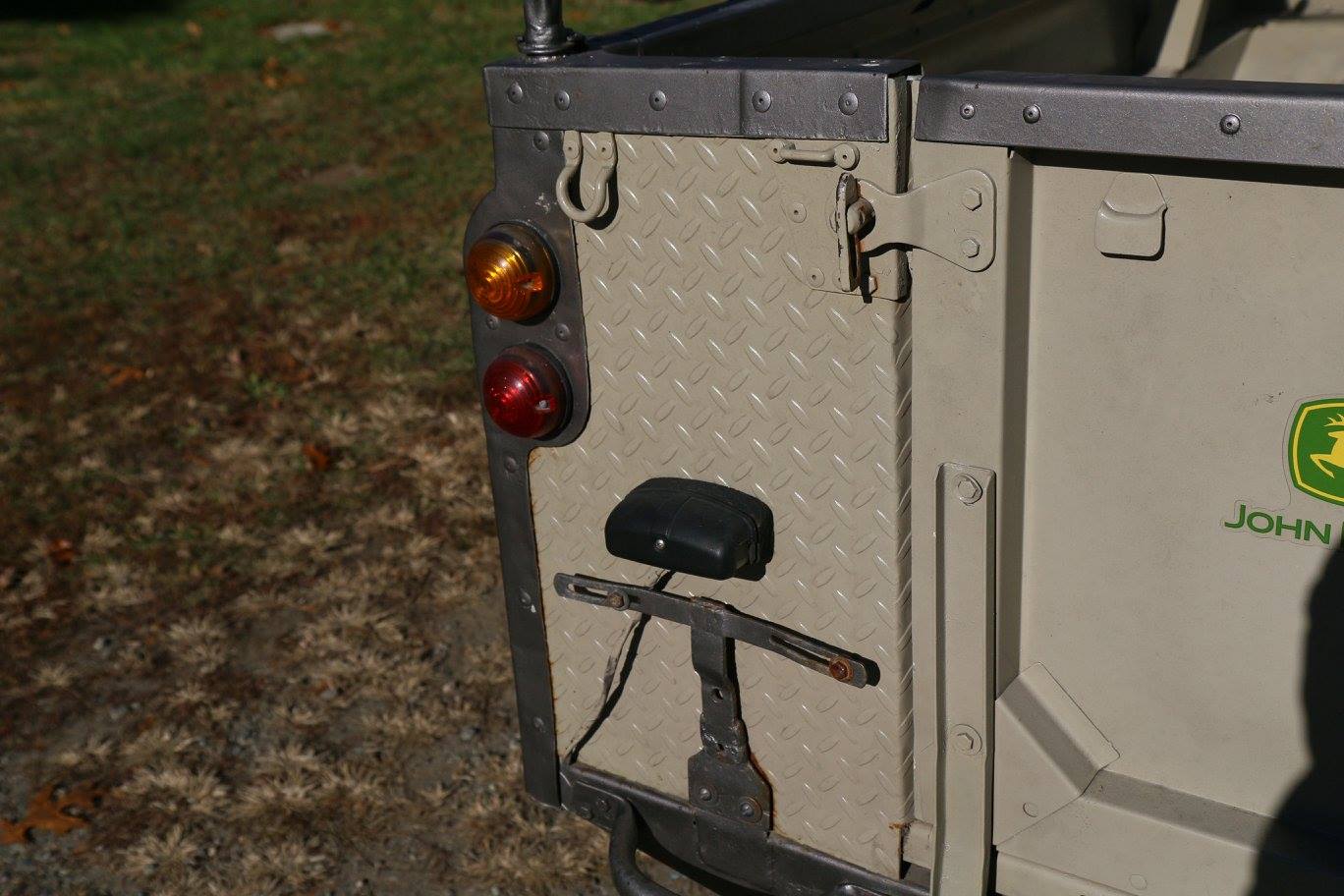 The truck has had extensive modifications to the body.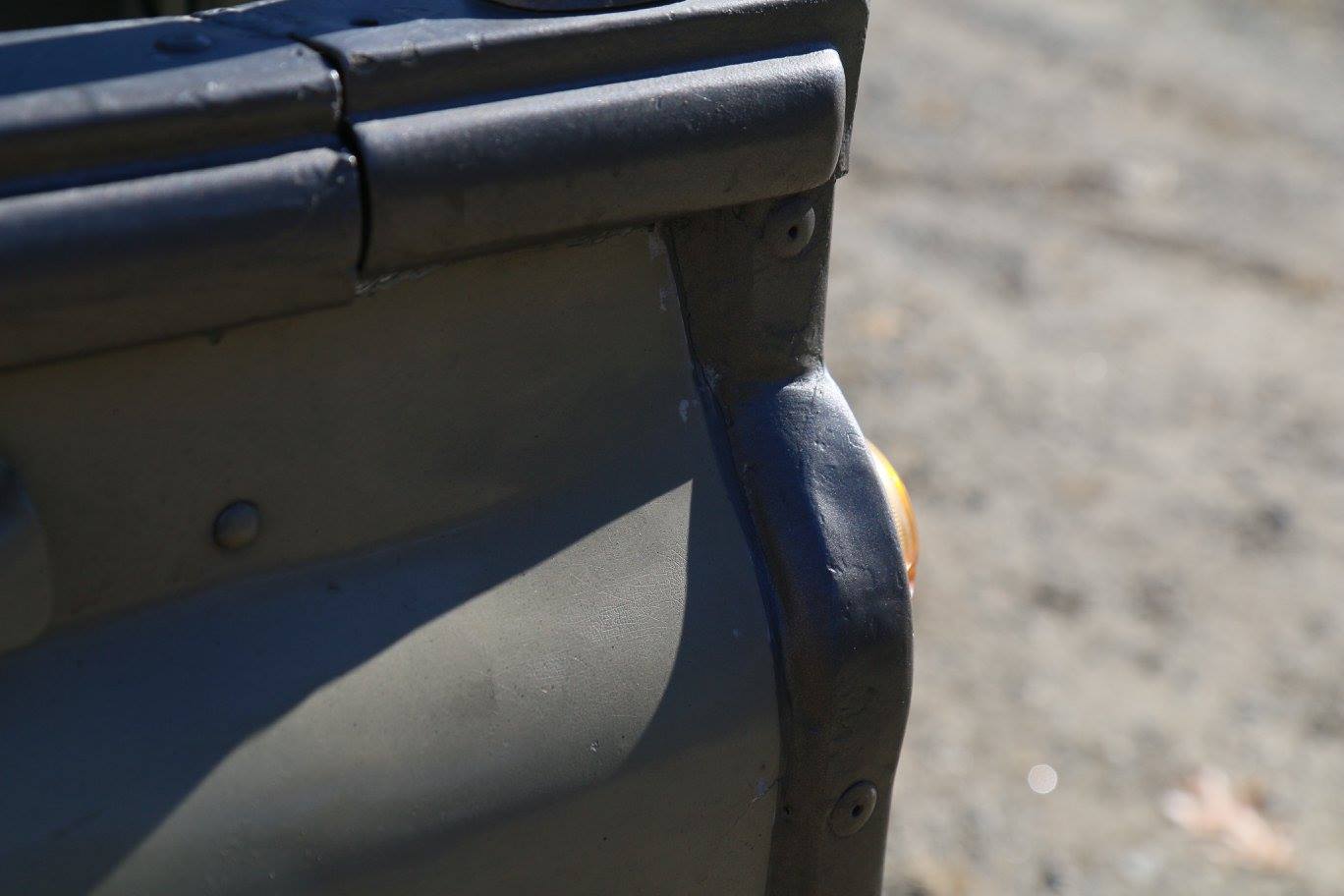 There is excessive use of body filler throughout the vehicle. This corner capping is sculpted out of Bondo.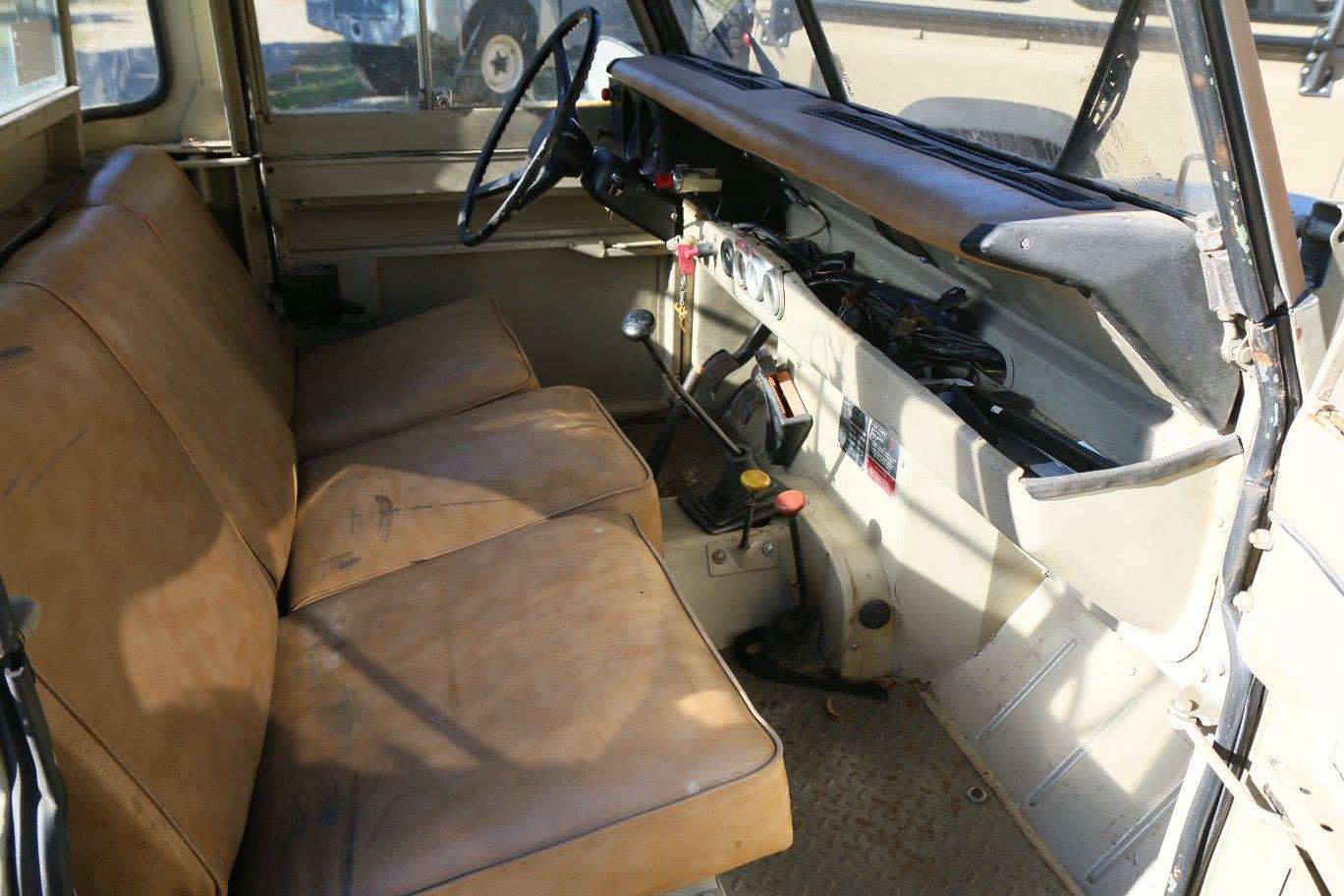 The interior is in horrendous shape. The foam and vinyl covering on the lower dash has been completely removed.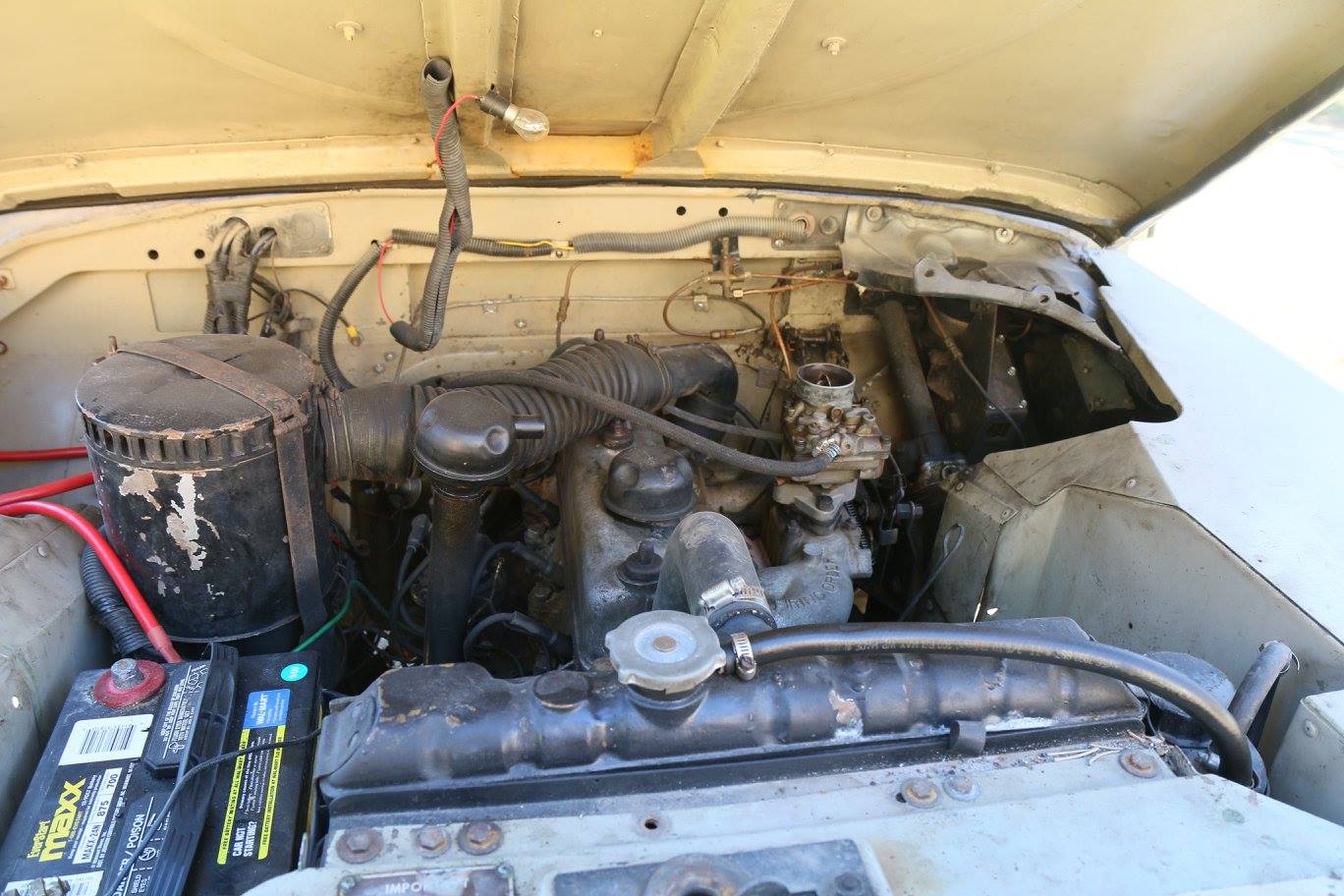 The motor was badly worn.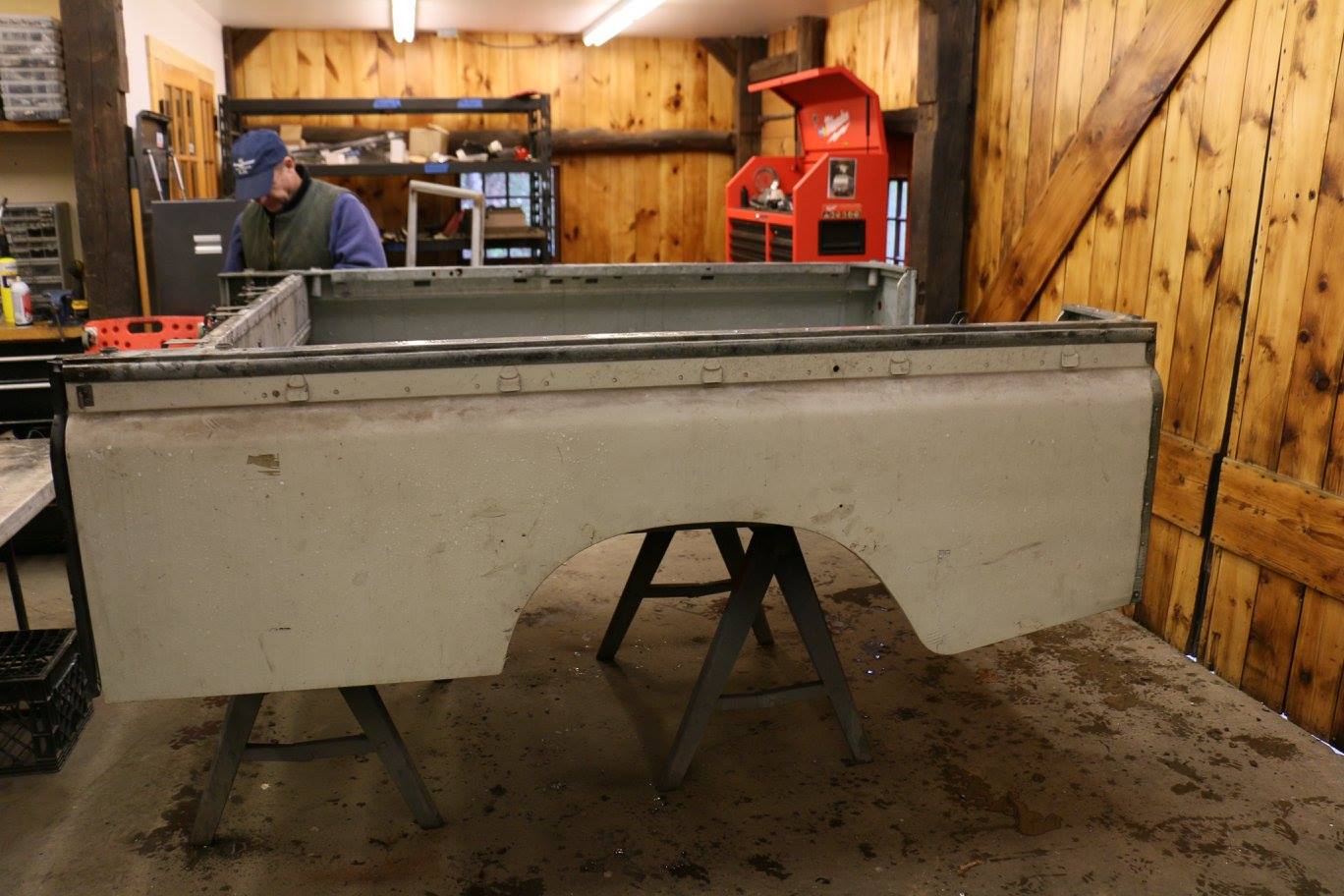 It was soon apparent that none of the body panels would be usable on this vehicle. So a straight 109" inch rear tub was sourced.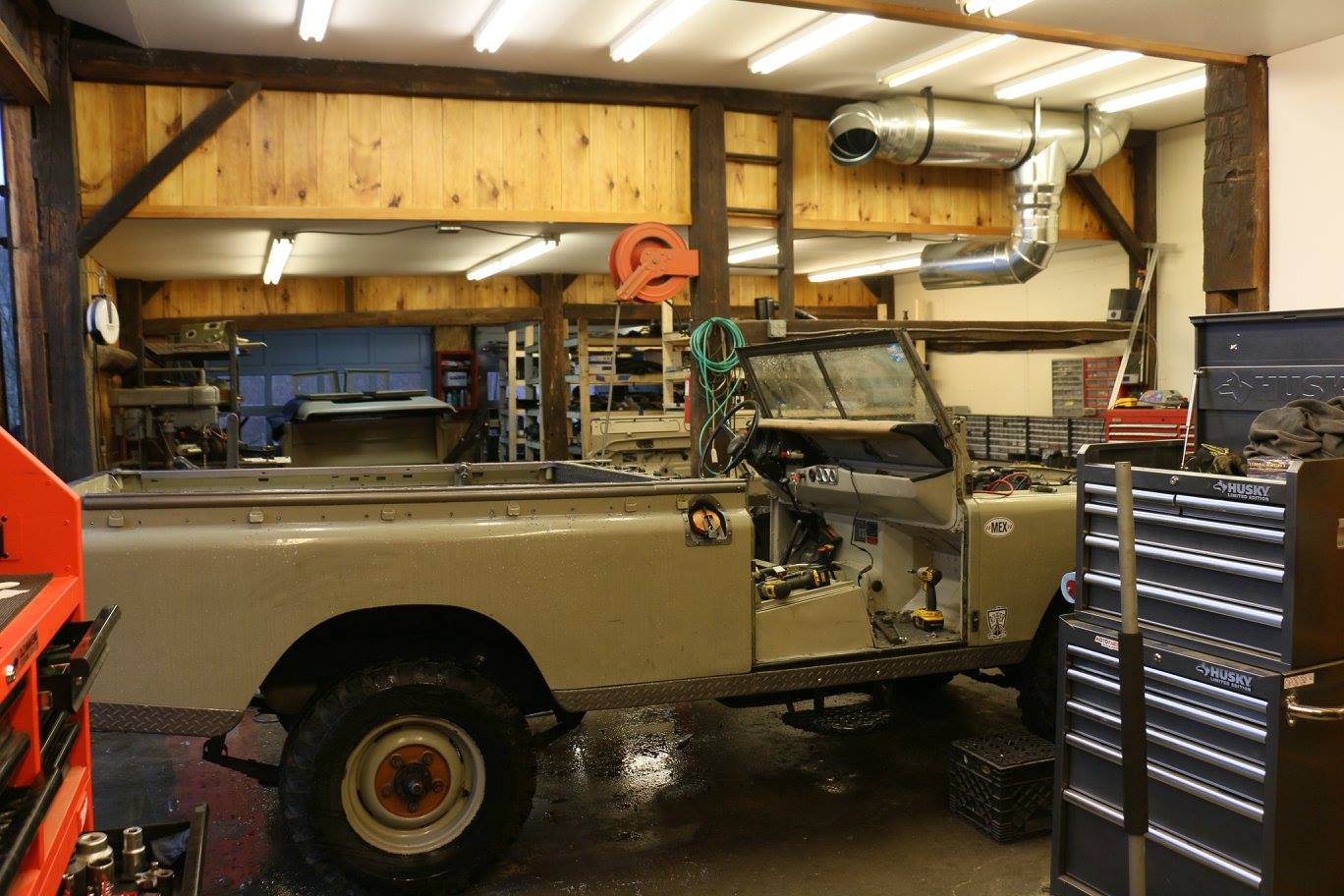 The tear down begins...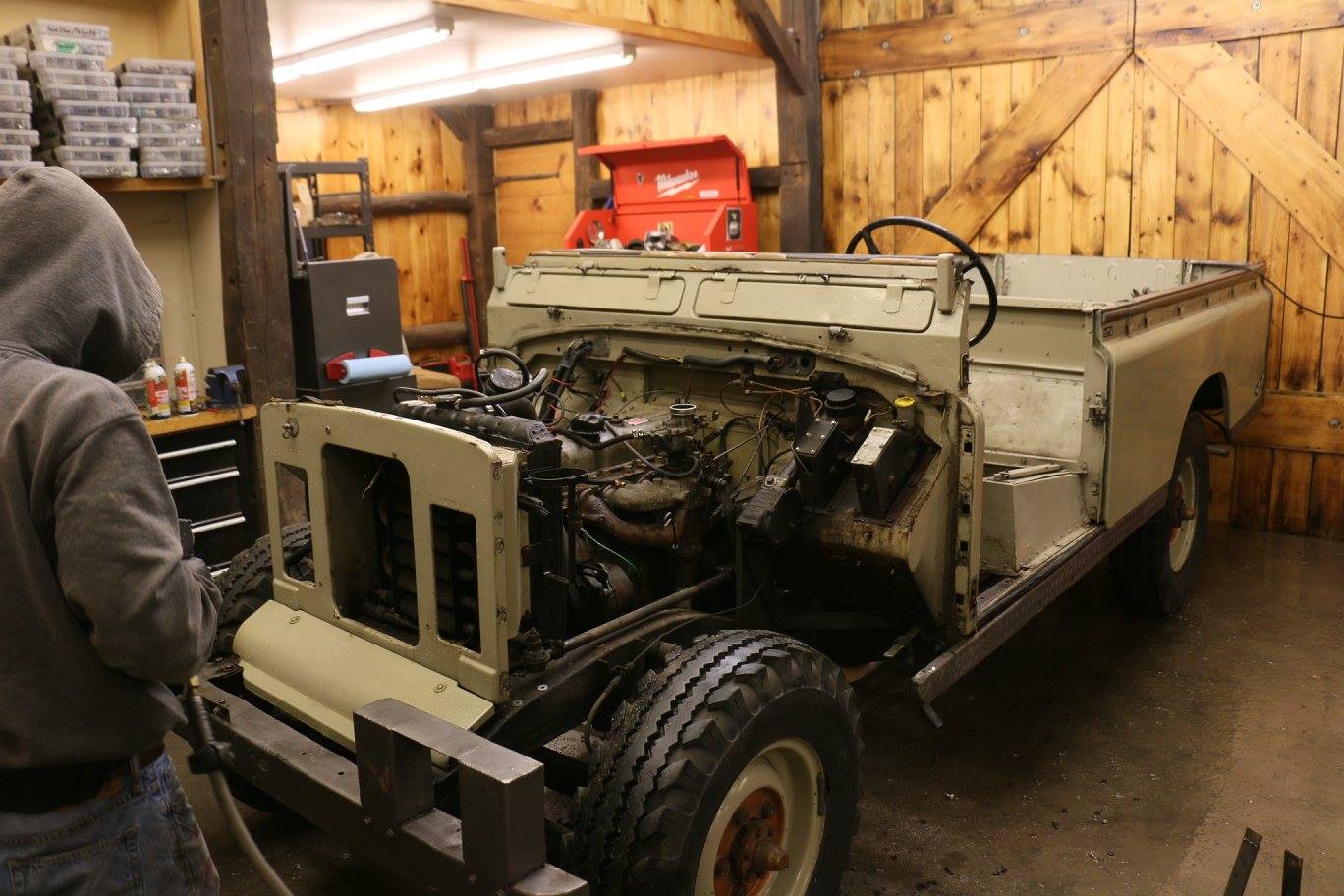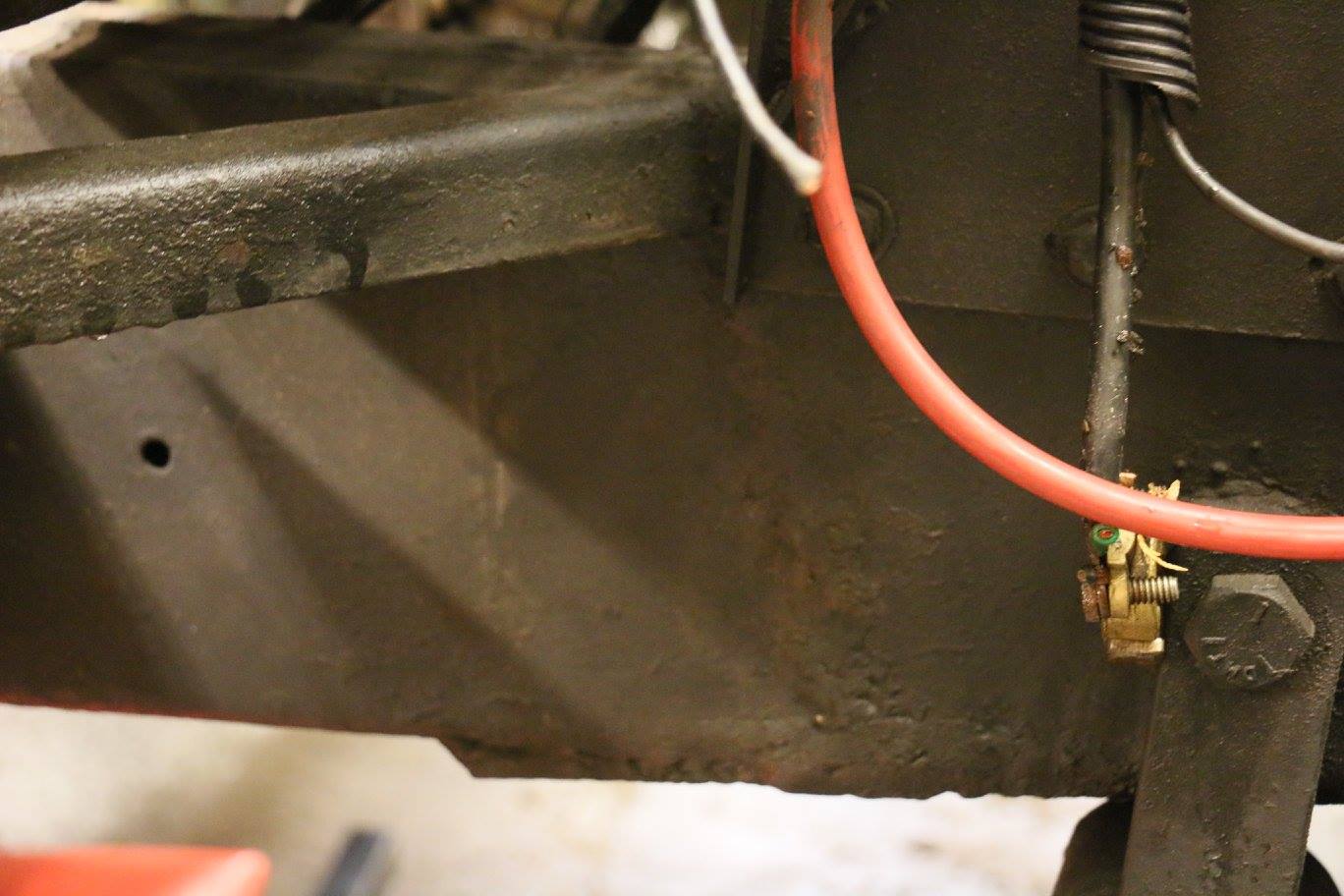 The frame had broken in half just behind the front shackle. The crack was rewelded but no effort was made to fish plate the frame. This frame will need to be replaced with a new galvanized frame.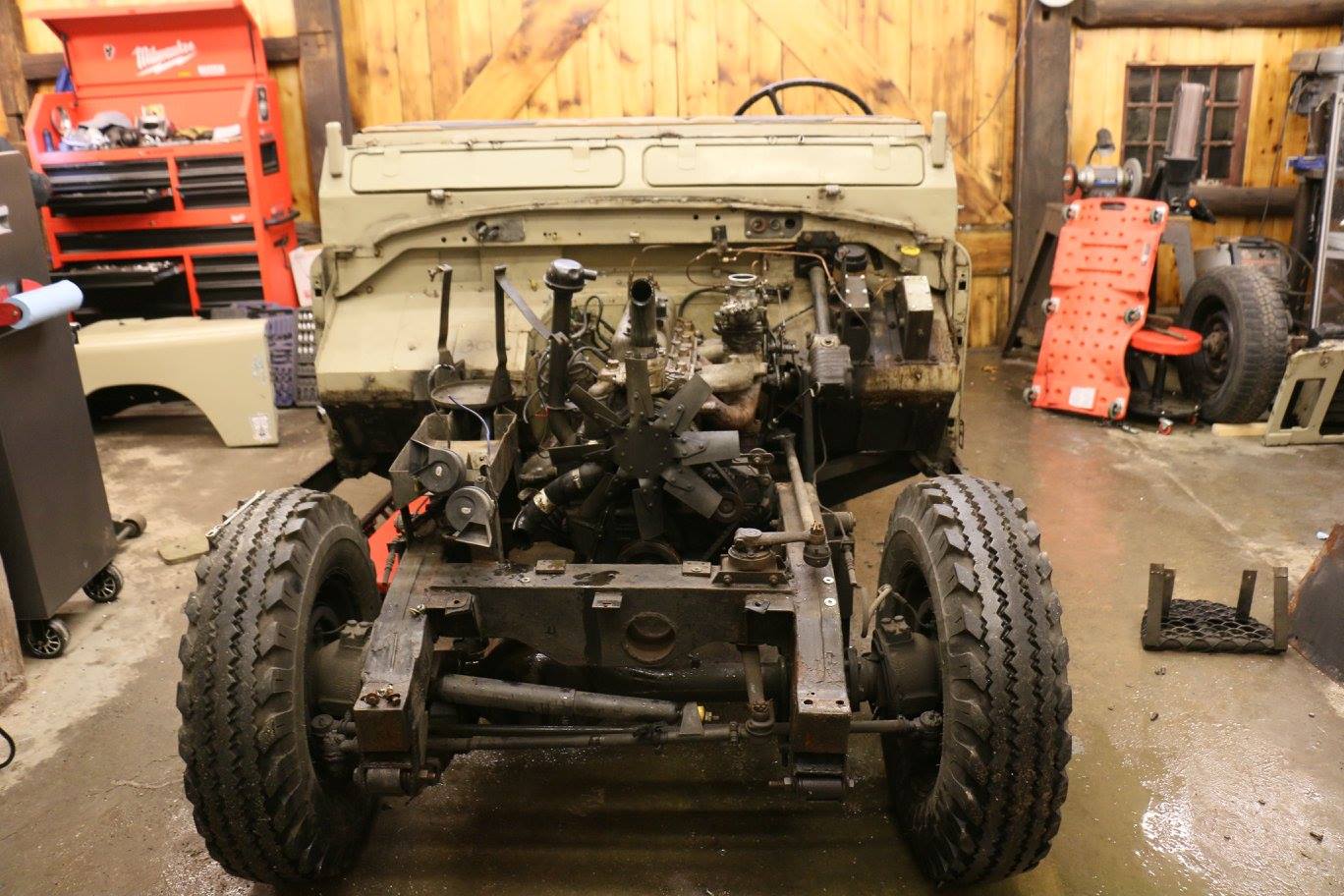 The further the vehicle was disassembled, the more damage was uncovered.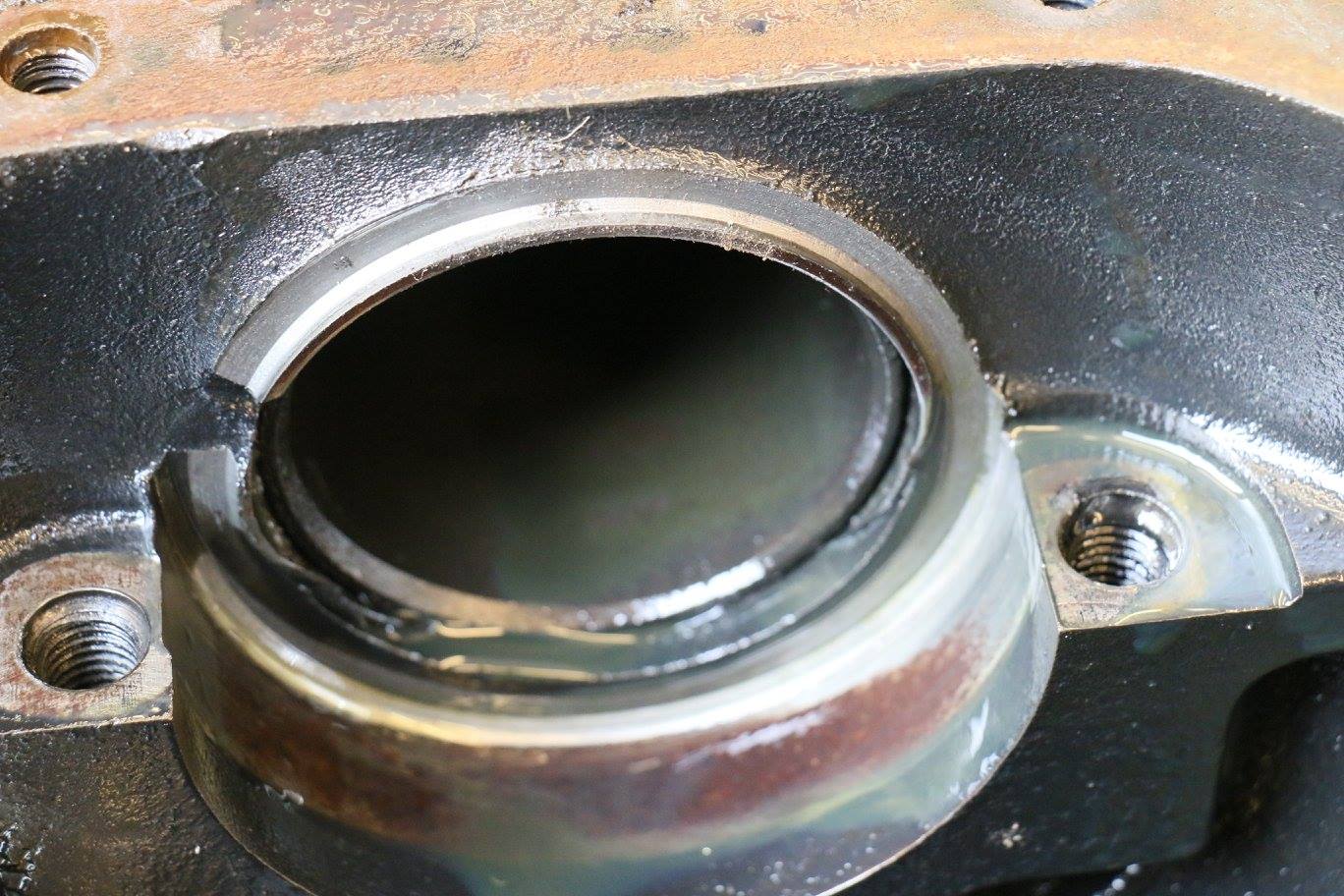 The carrier bearings in the Salisbury rear end had spun and scored the housing. This damage is irrepairable and a replacement rear end will need to be sourced.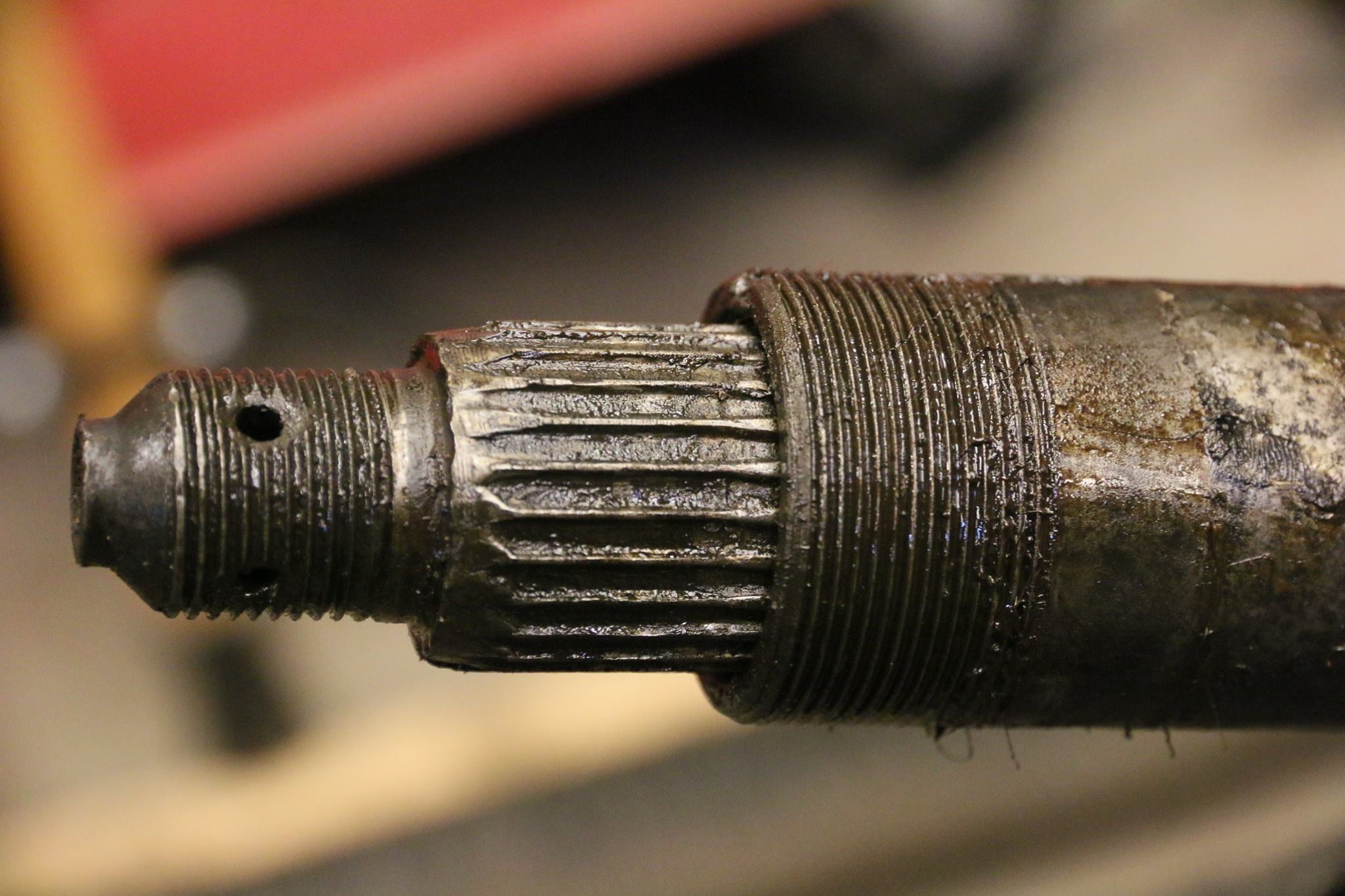 This truck has some of the most worn and damaged axles we've ever seen. The splines on this front axle are worn to a razor edge.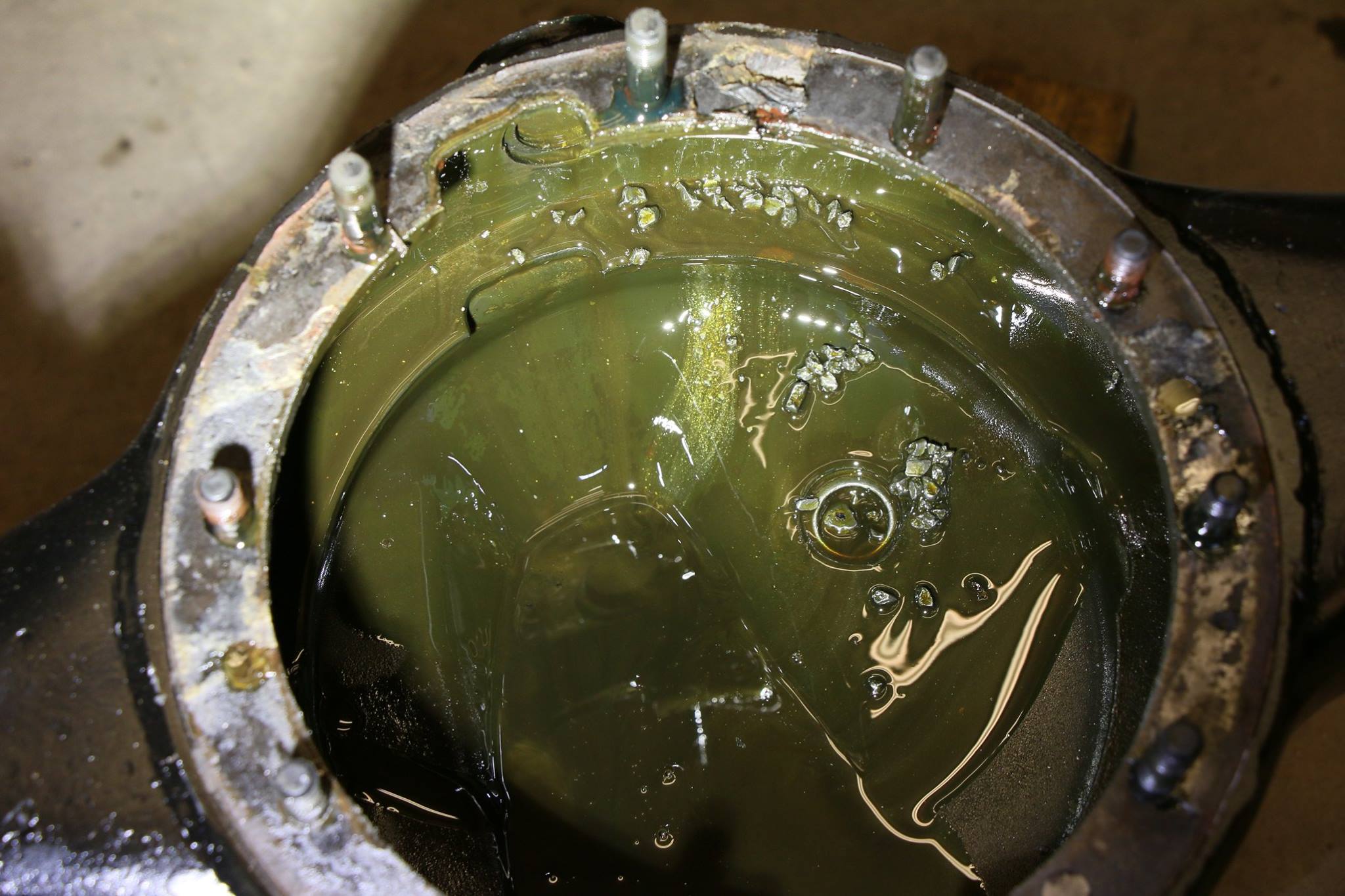 The front differential is full of metal chips.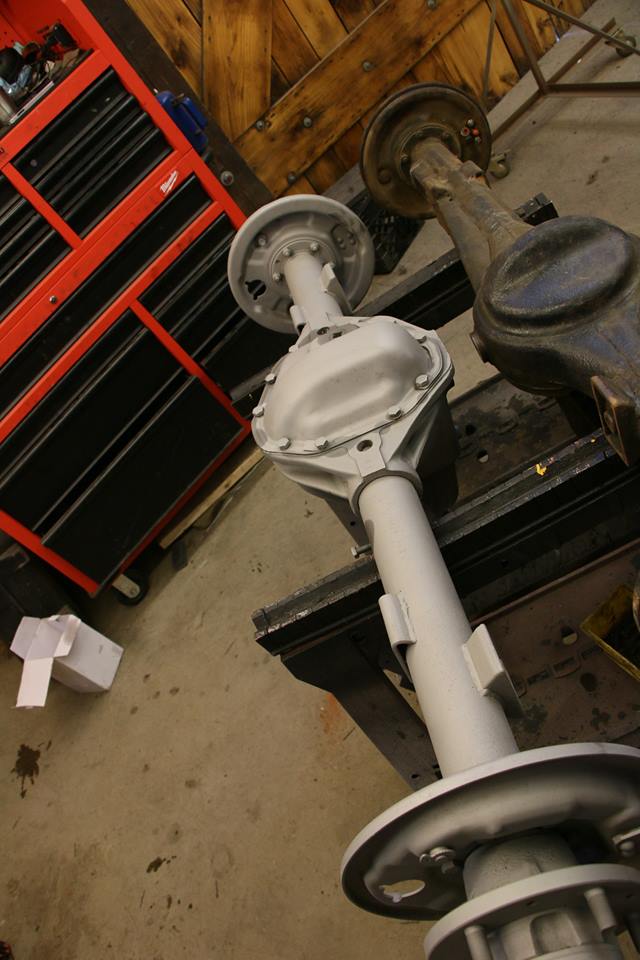 Here is the replacement axle from a low mileage military 109".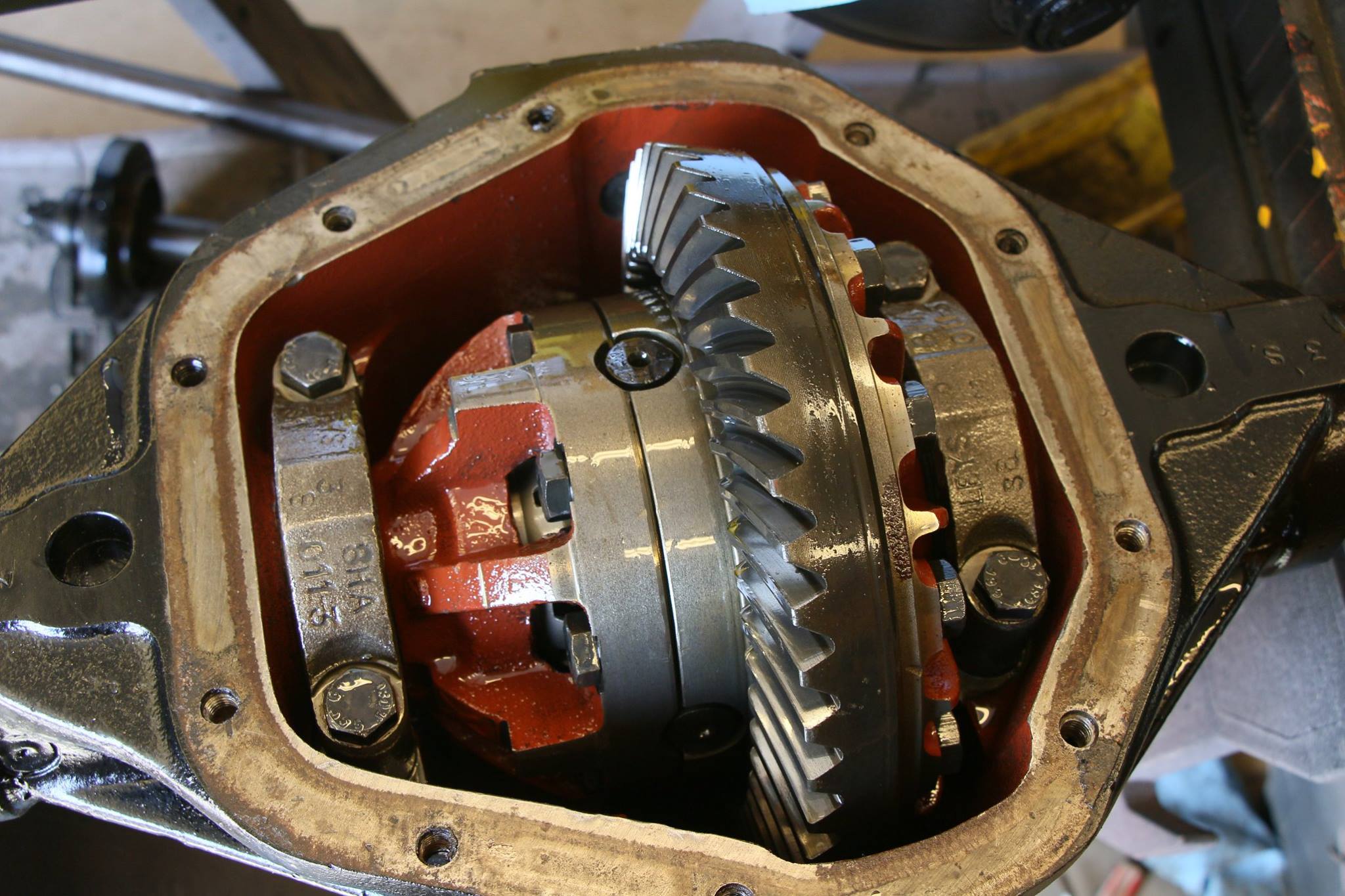 This differential is in excellent condition.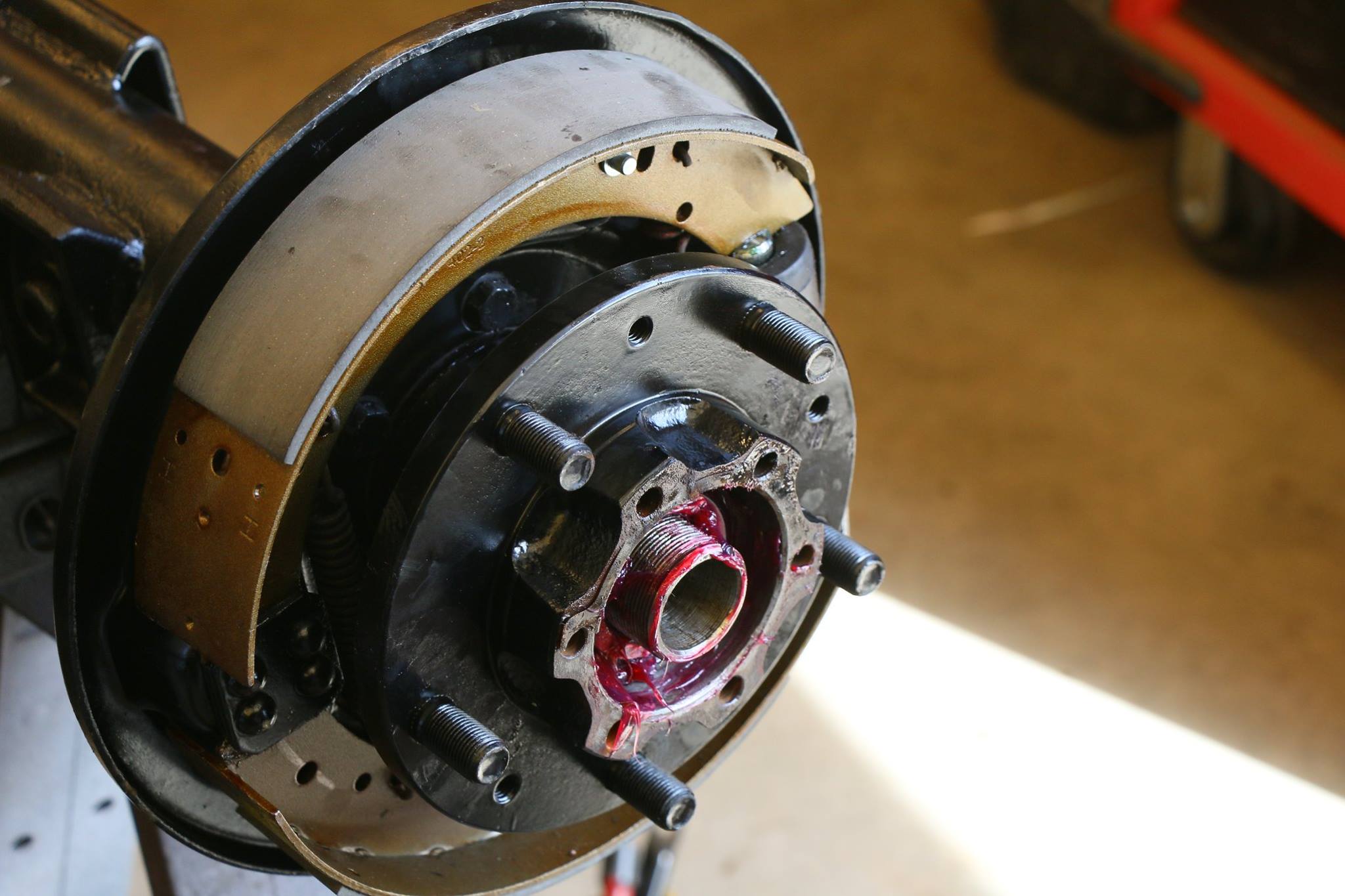 The brakes were replaced.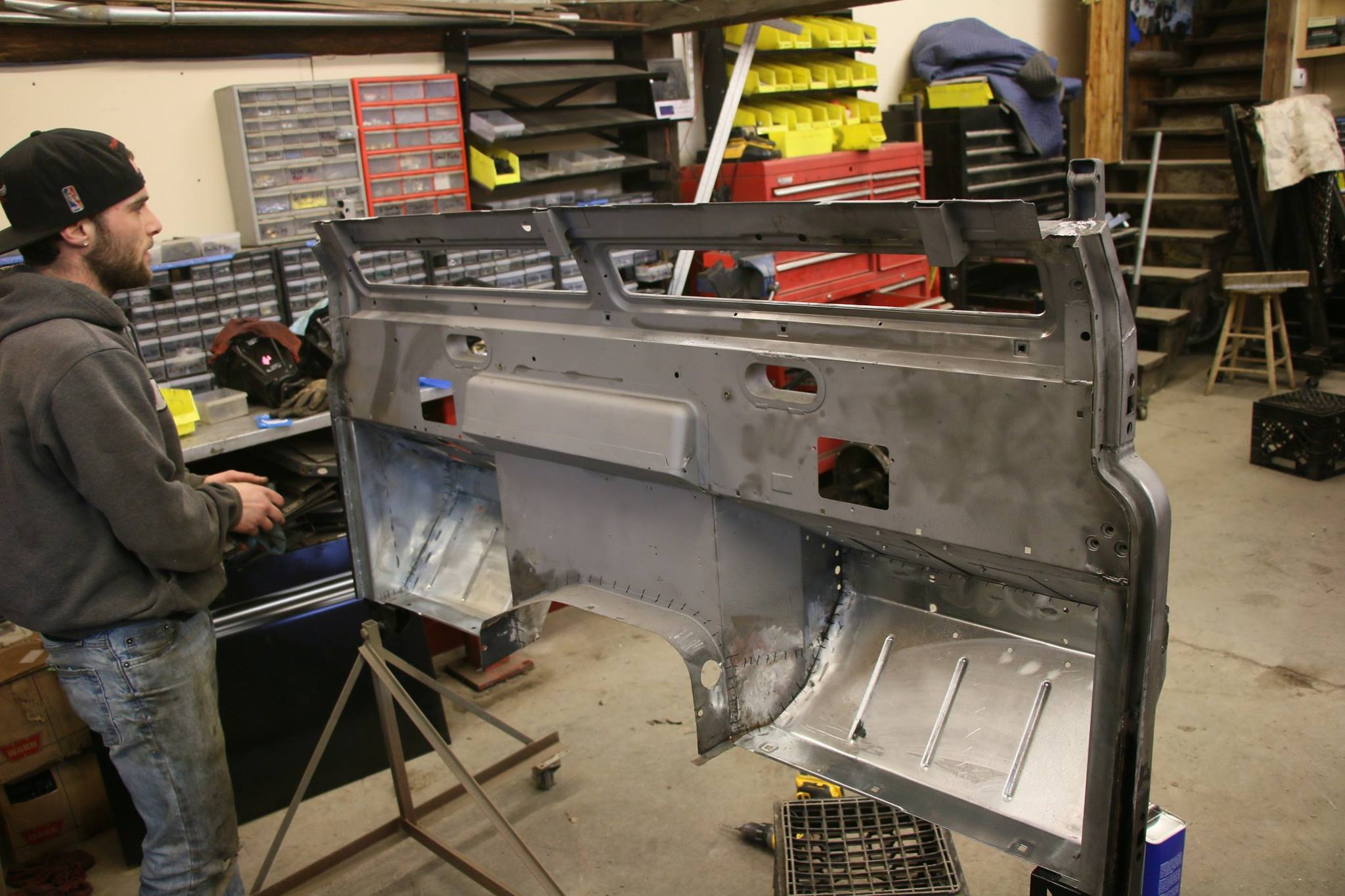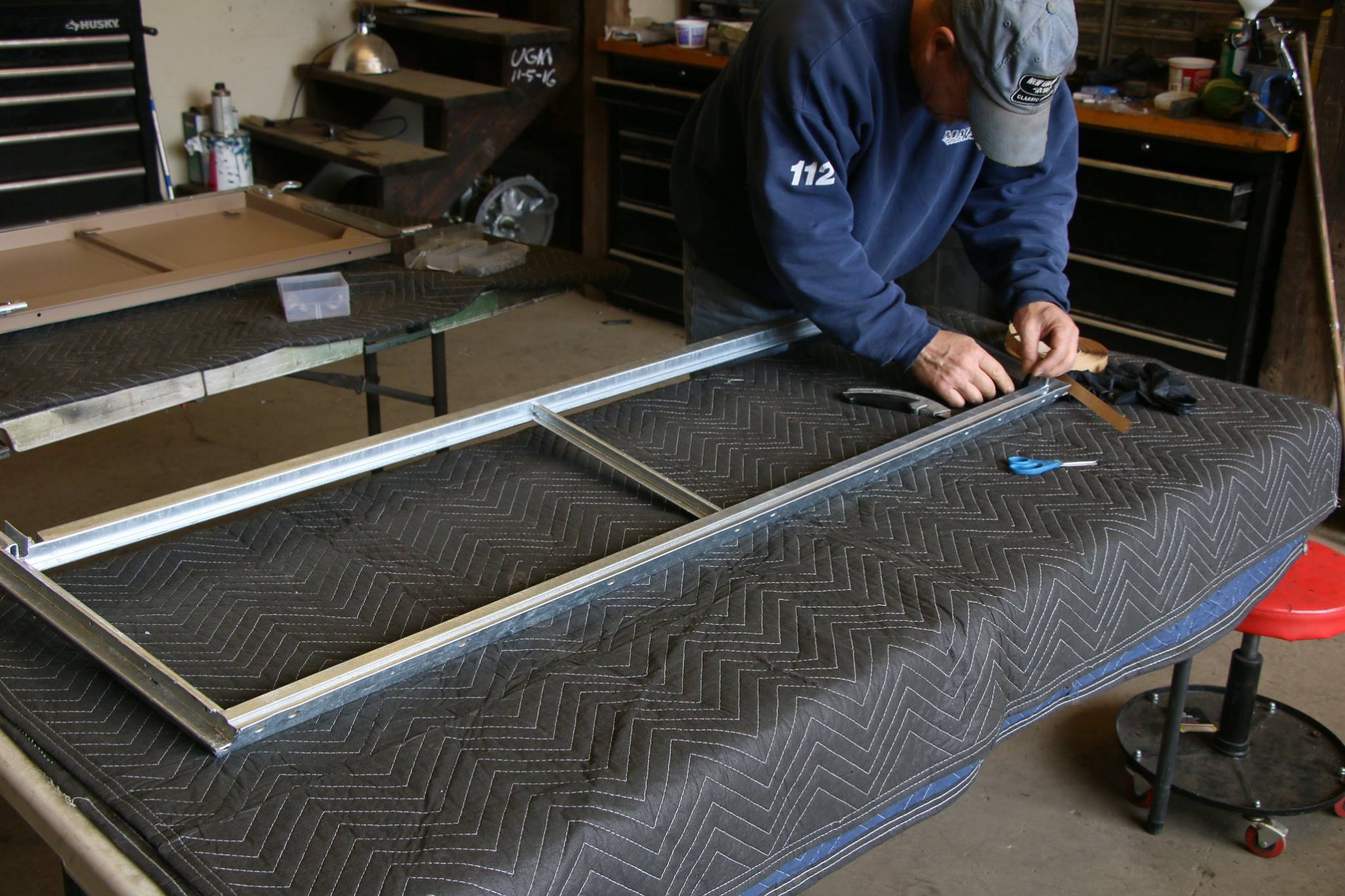 The windshield frame has been regalvanized and new glass is being installed.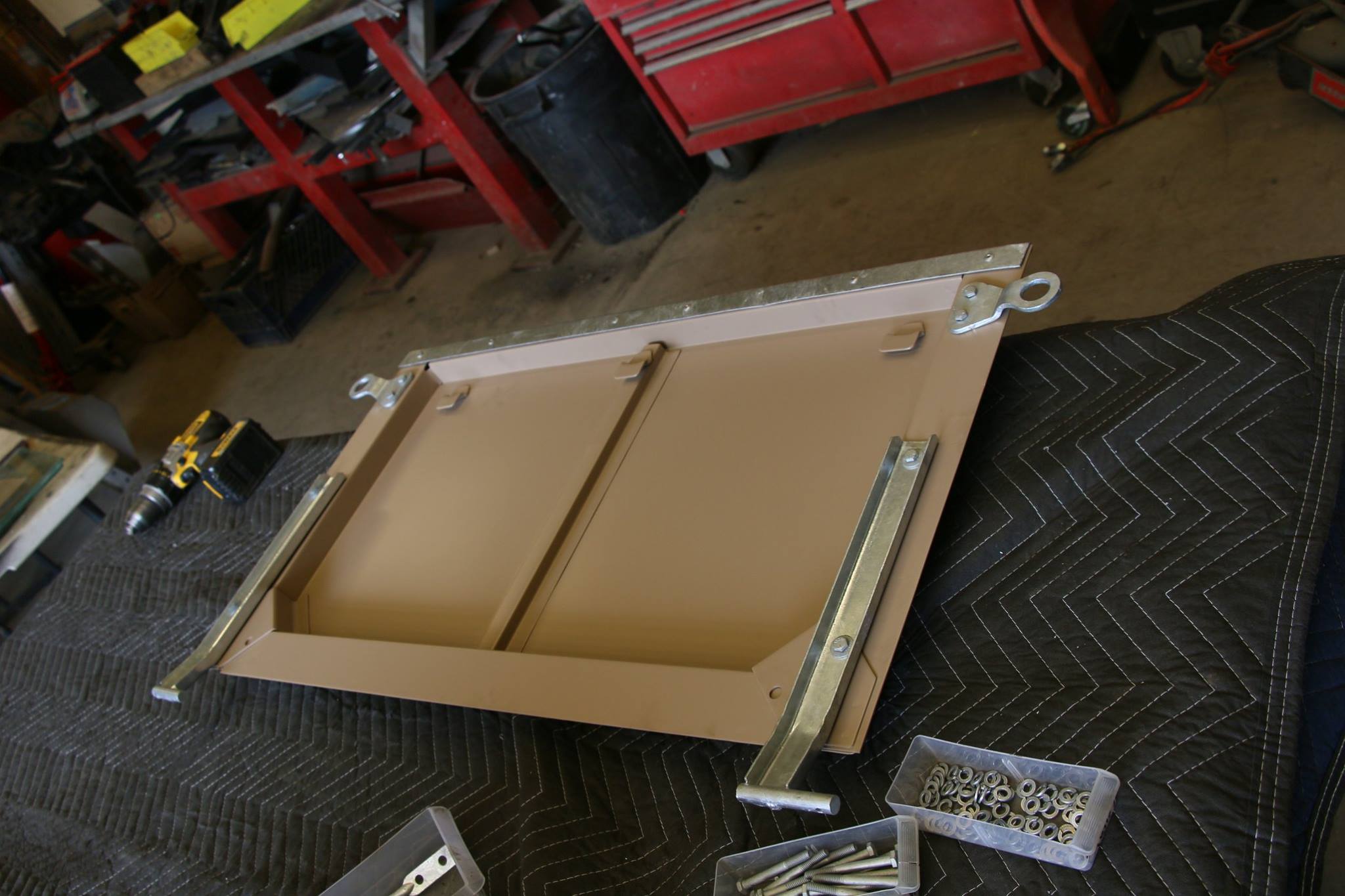 The restored replacement tailgate.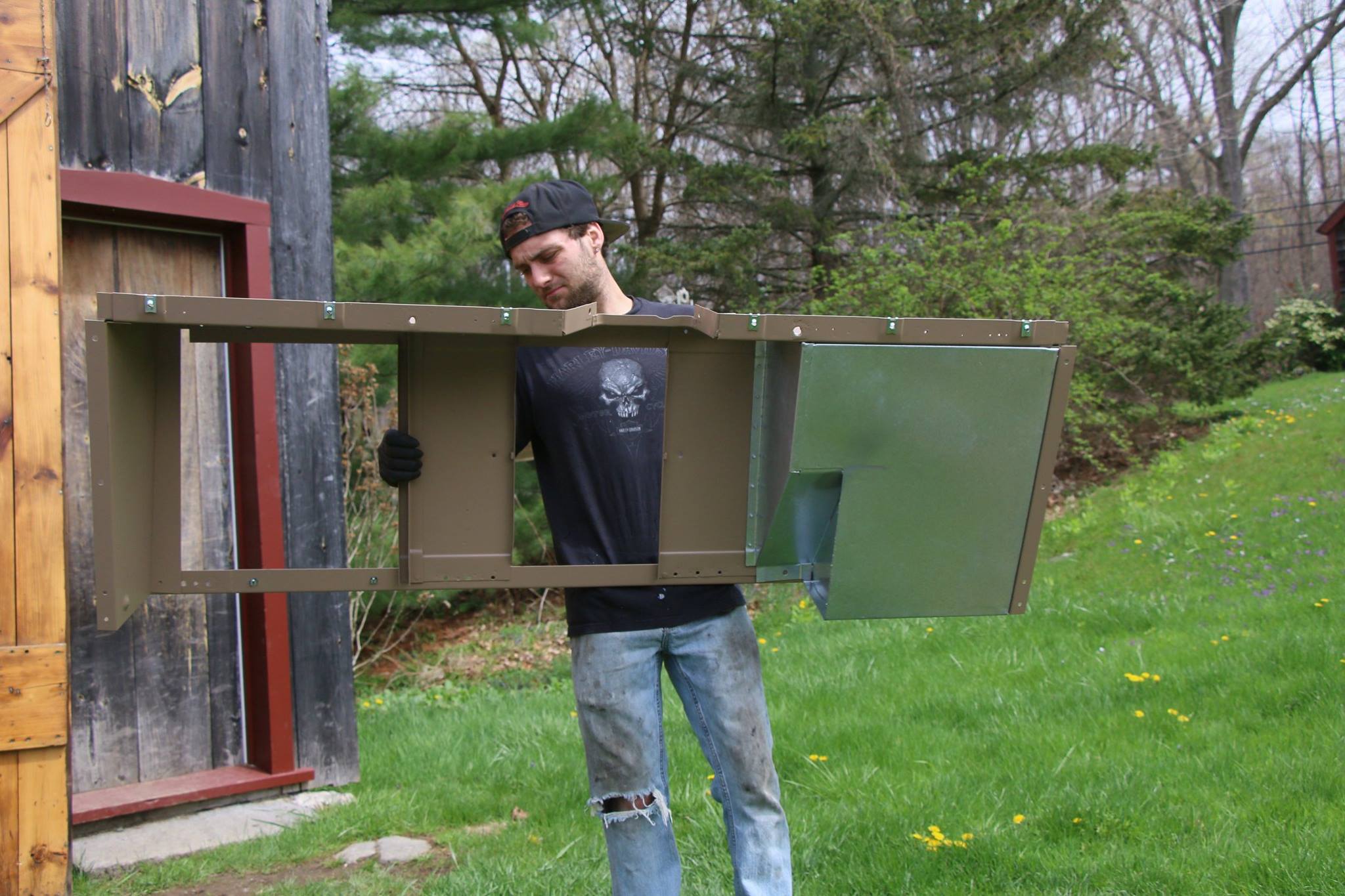 A replacement seatbox has been sourced. The underseat box has been galvanized and riveted back in place.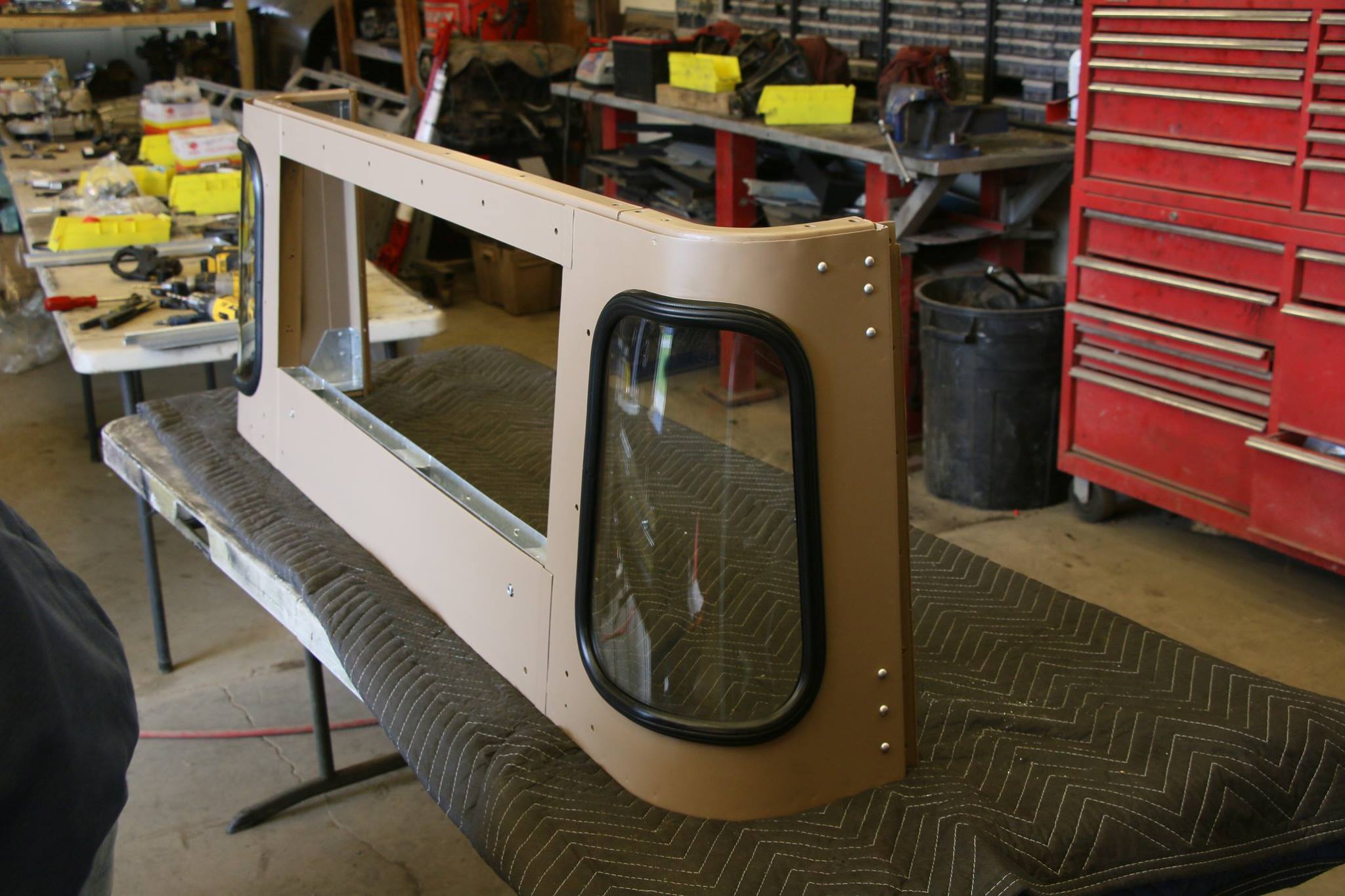 The truck cab is being restored.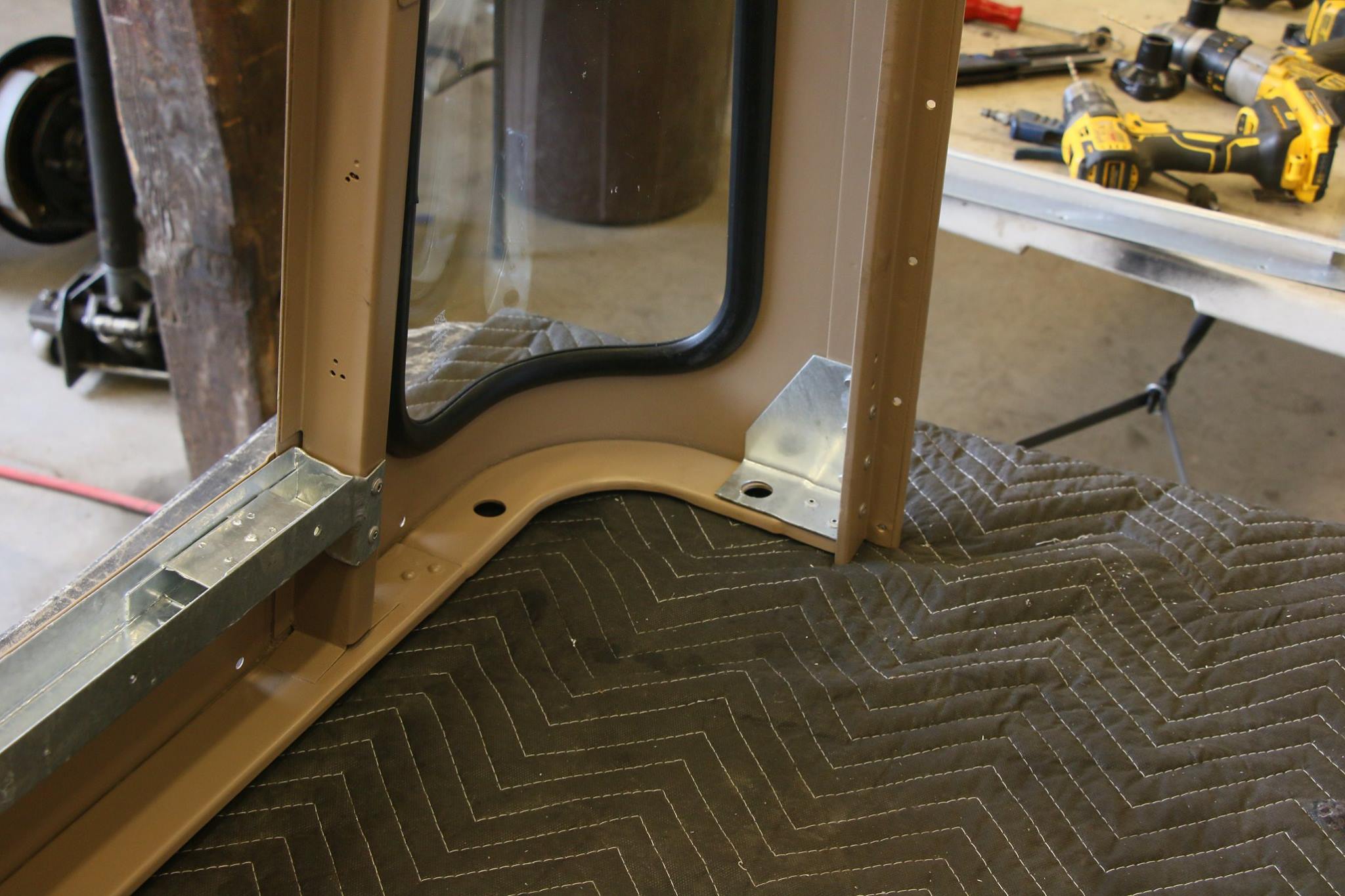 All of the steel components have been separated, galvanized and riveted back in place.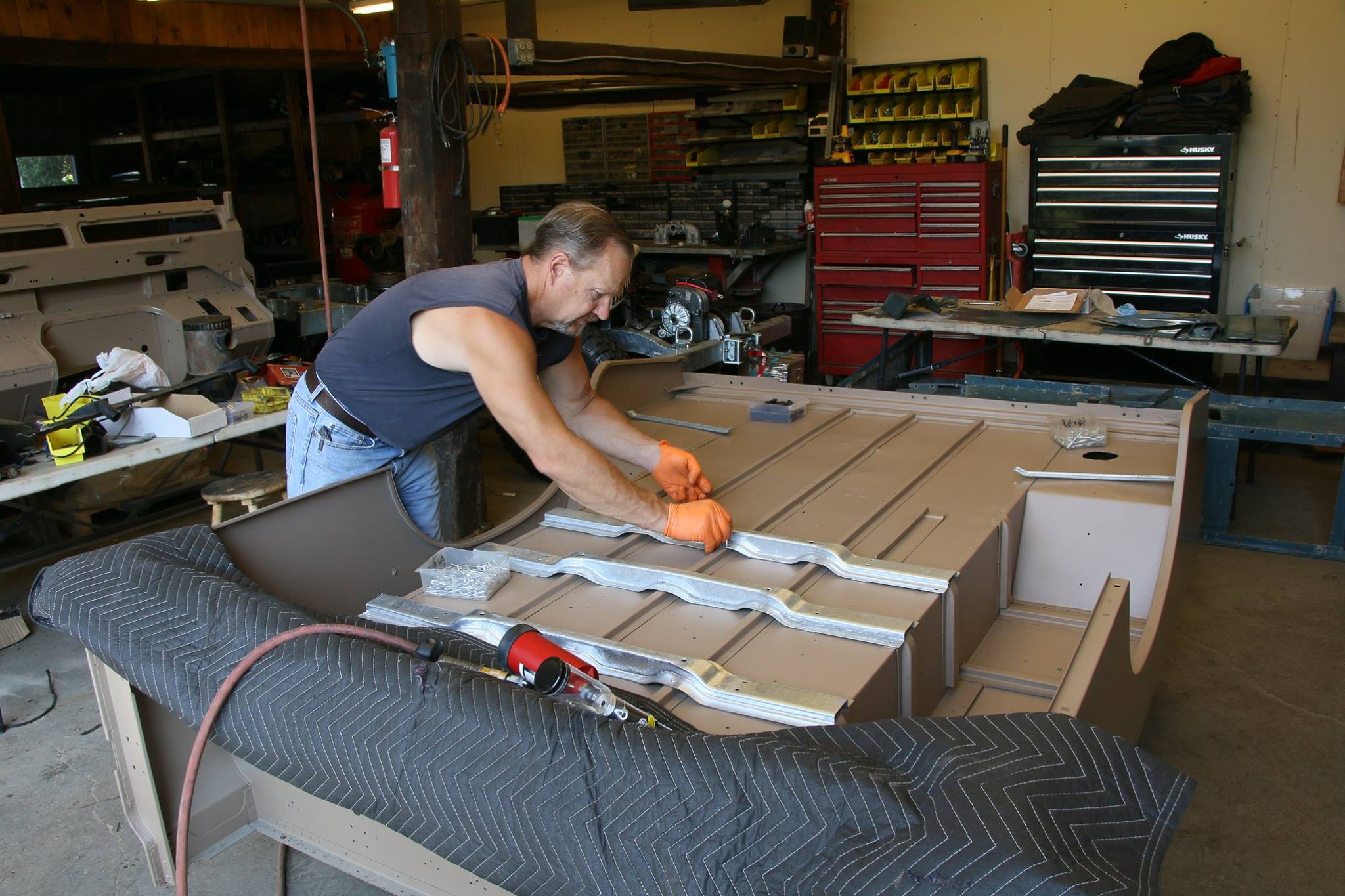 The replacement rear tub has been repainted inside and out. Now, galvanized underbody supports are being installed.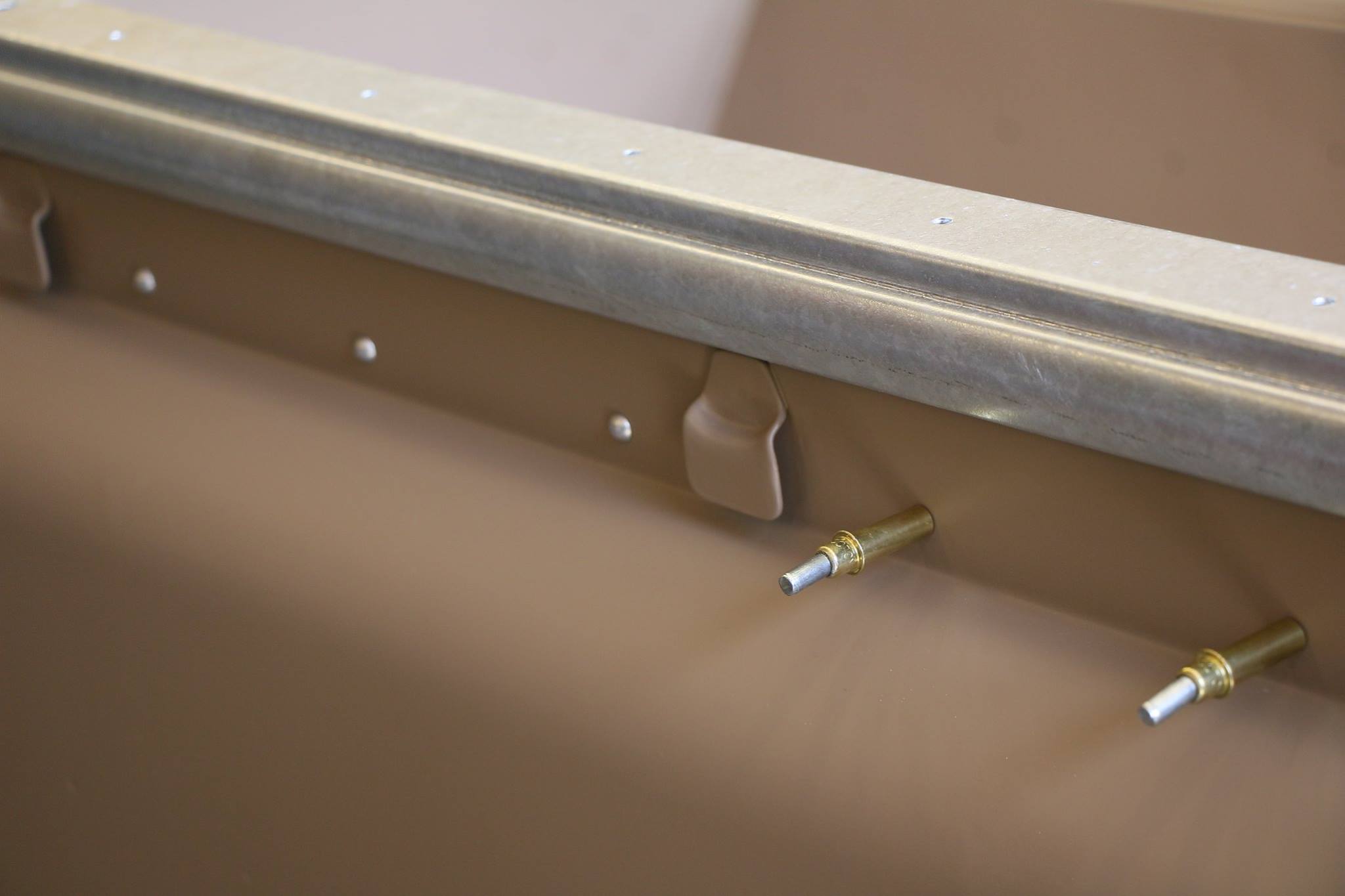 The cappings are riveted on with hammer rivets.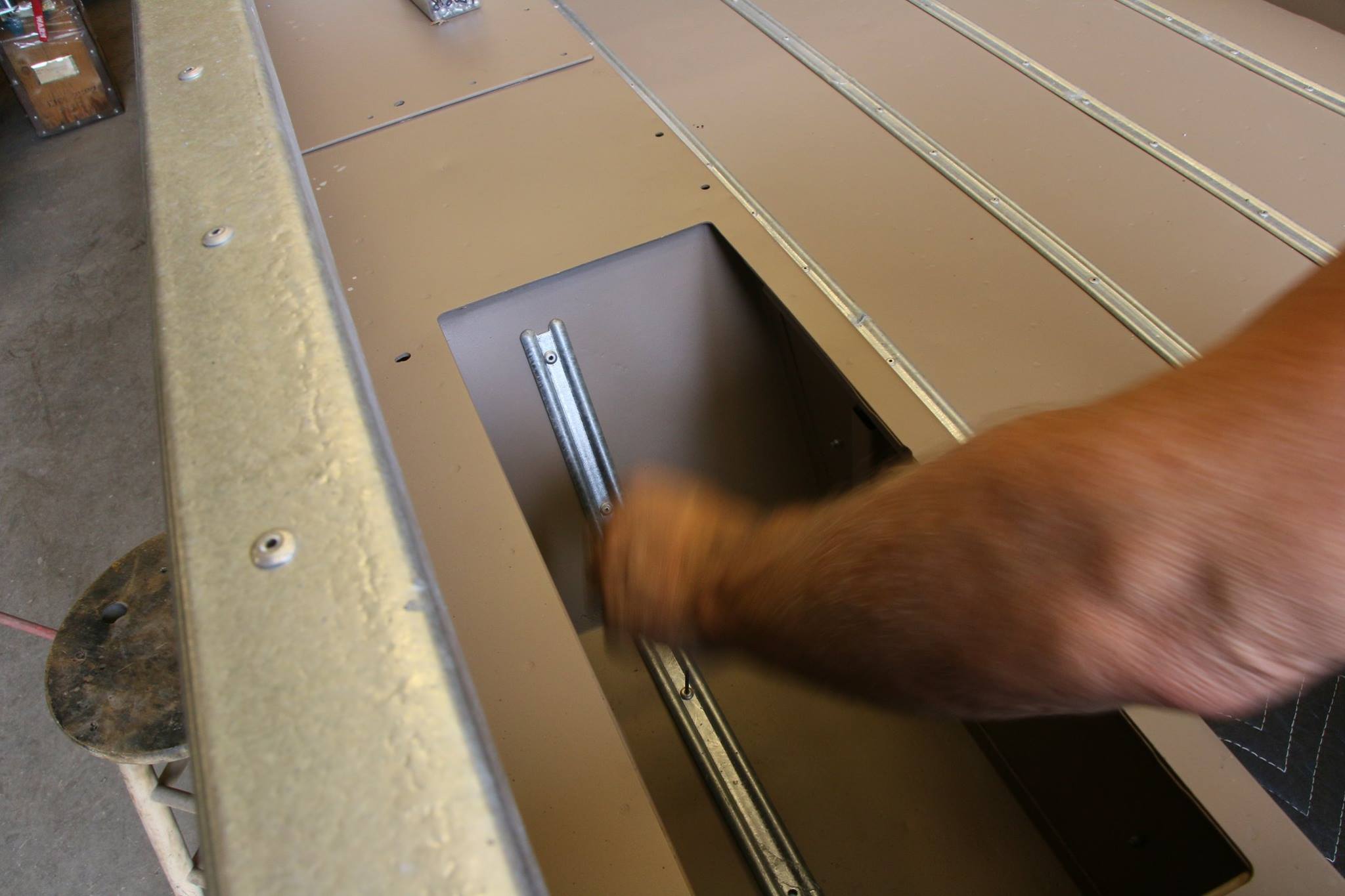 No detail is overlooked. Even this storage box has a regalvanized strengthening rib.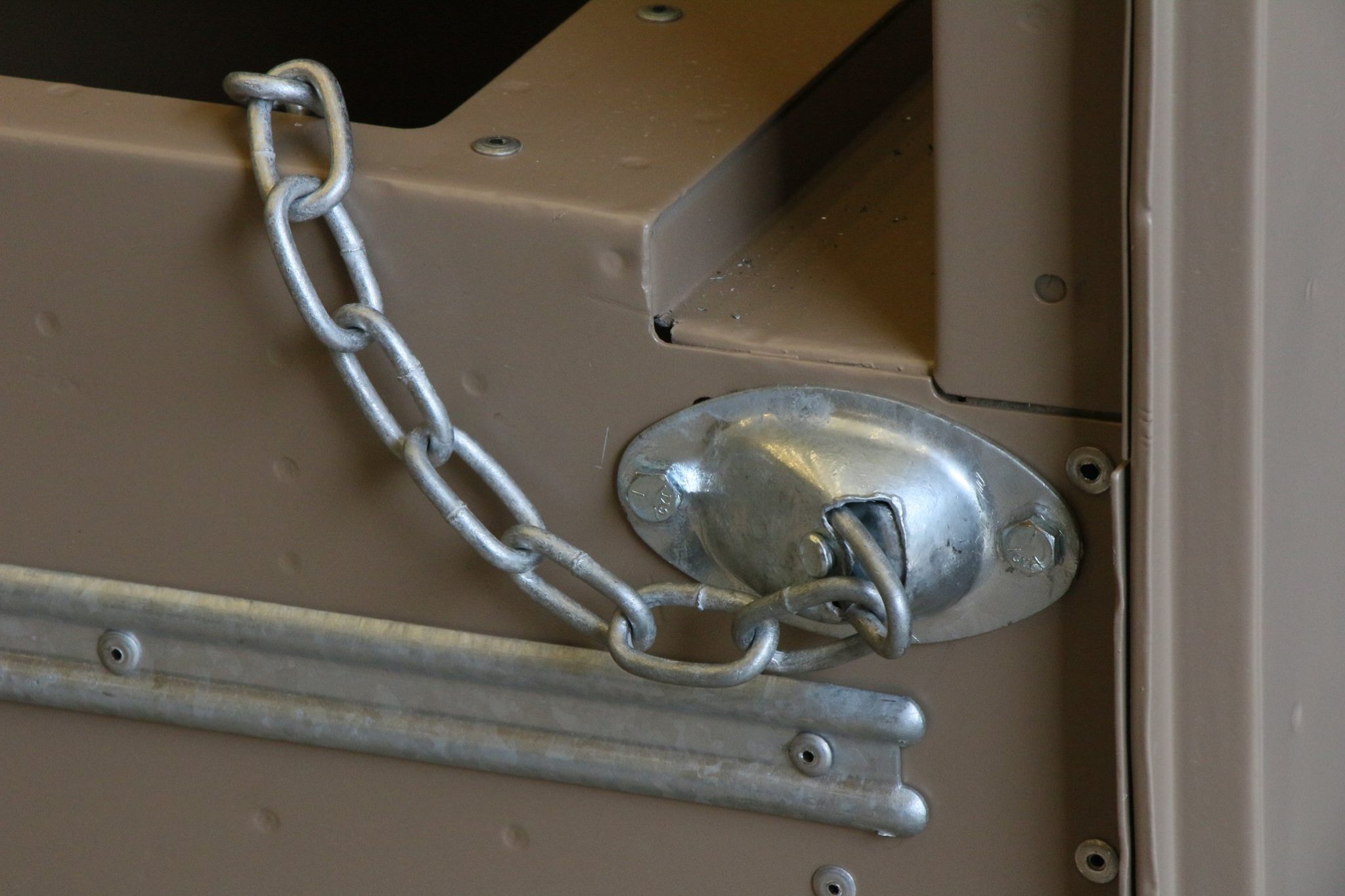 Every steel part on the vehicle is galvanized.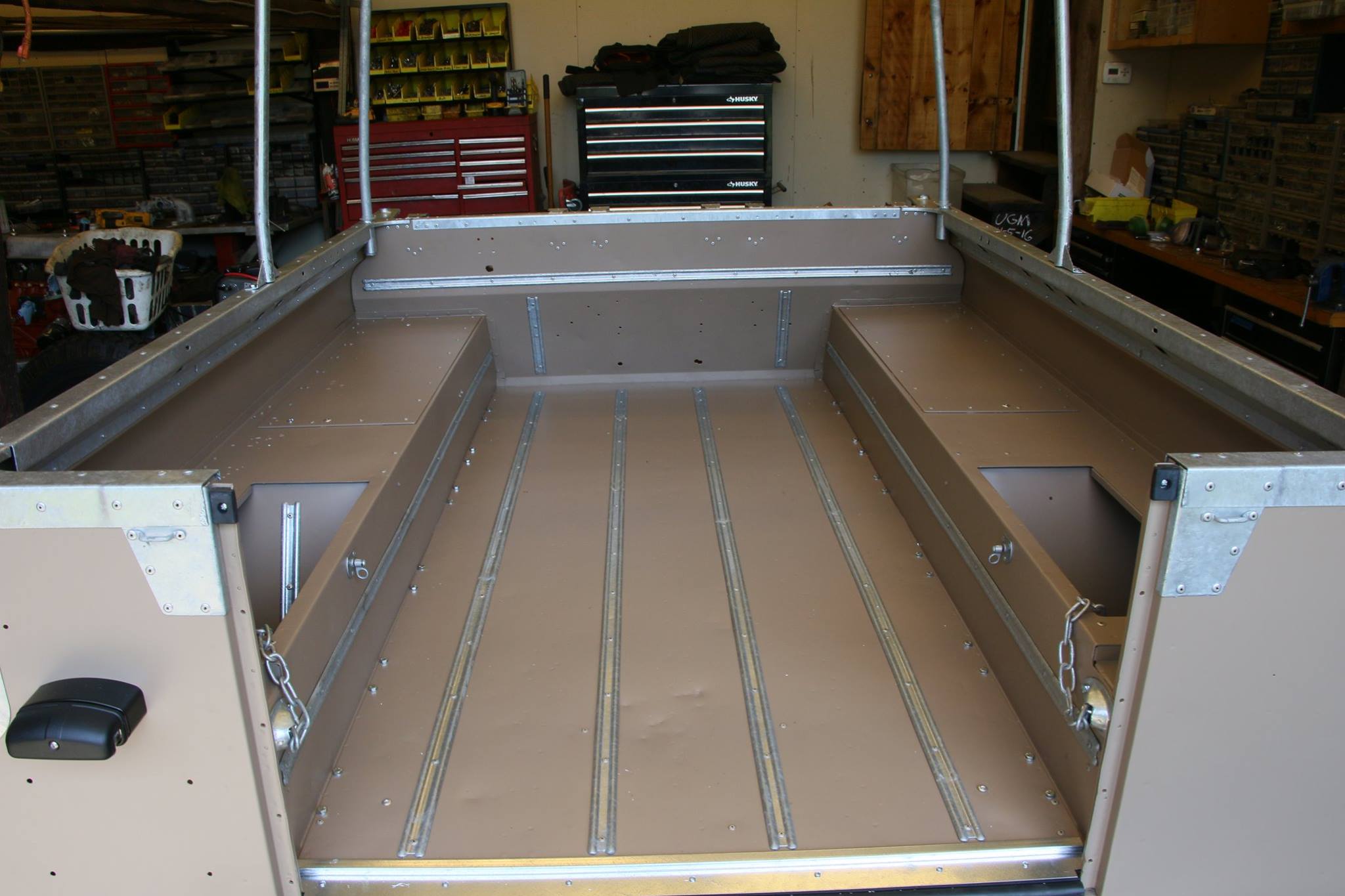 The completed rear tub.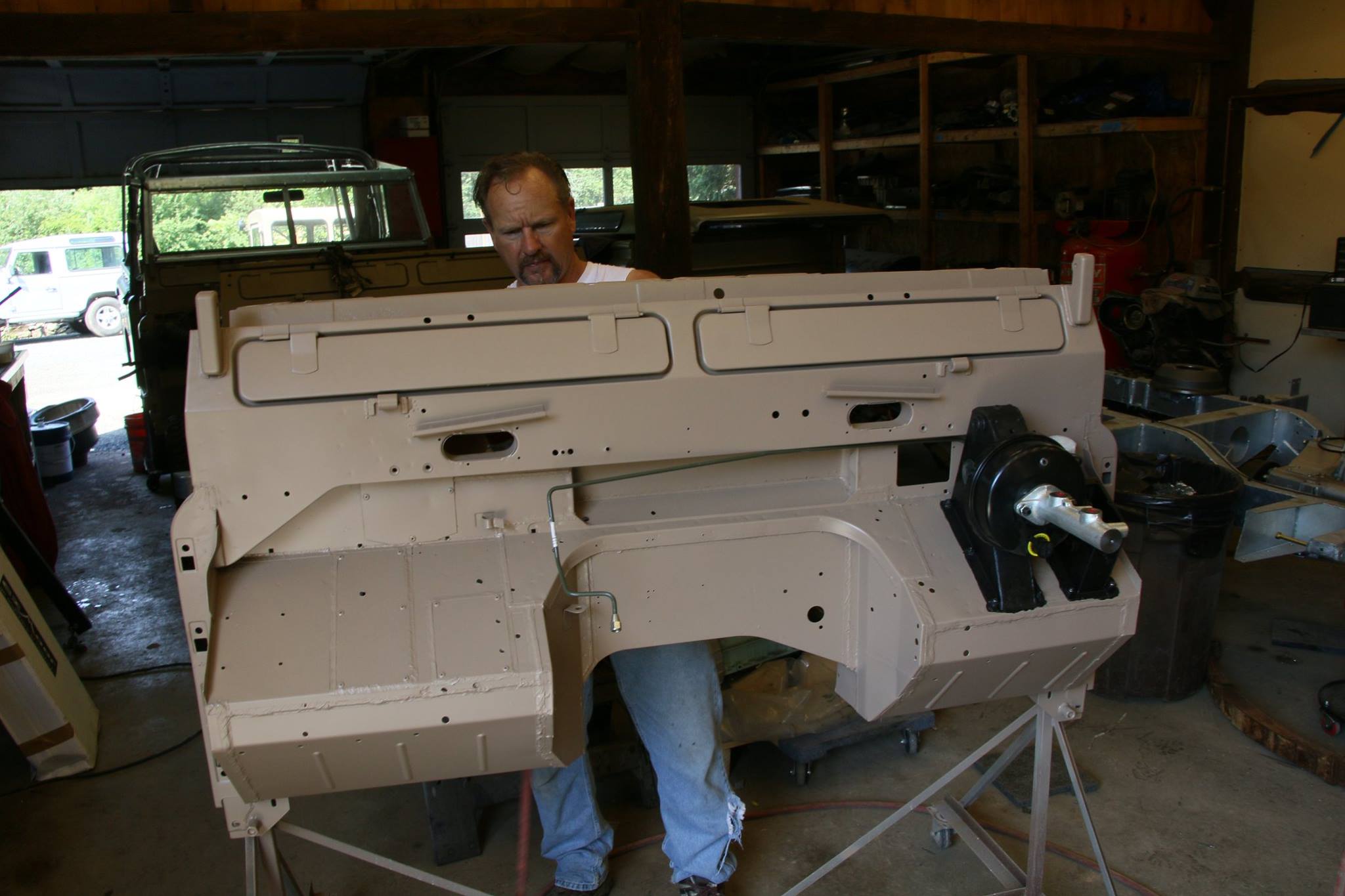 The bulkhead is being assembled.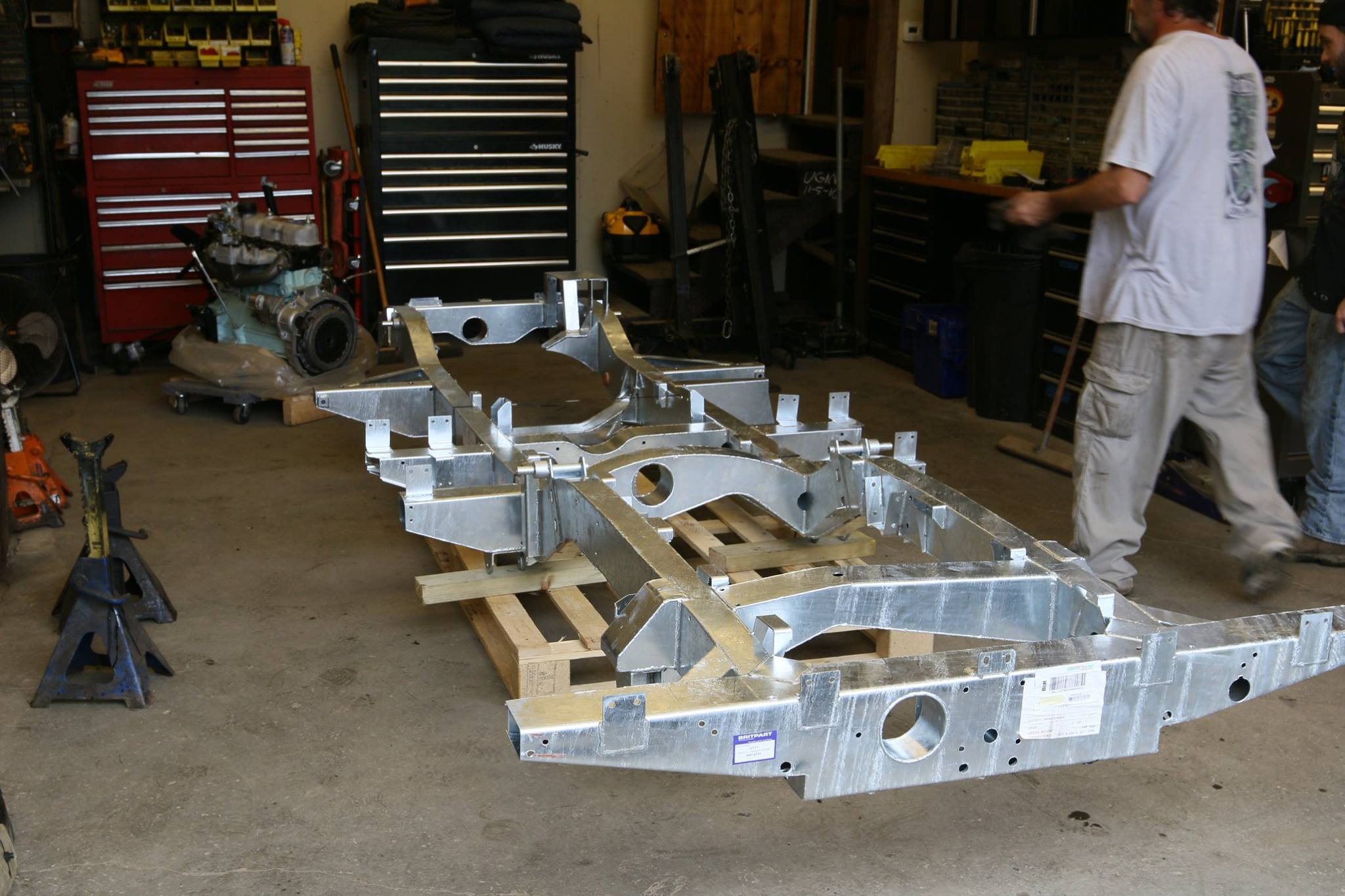 The frame has arrived.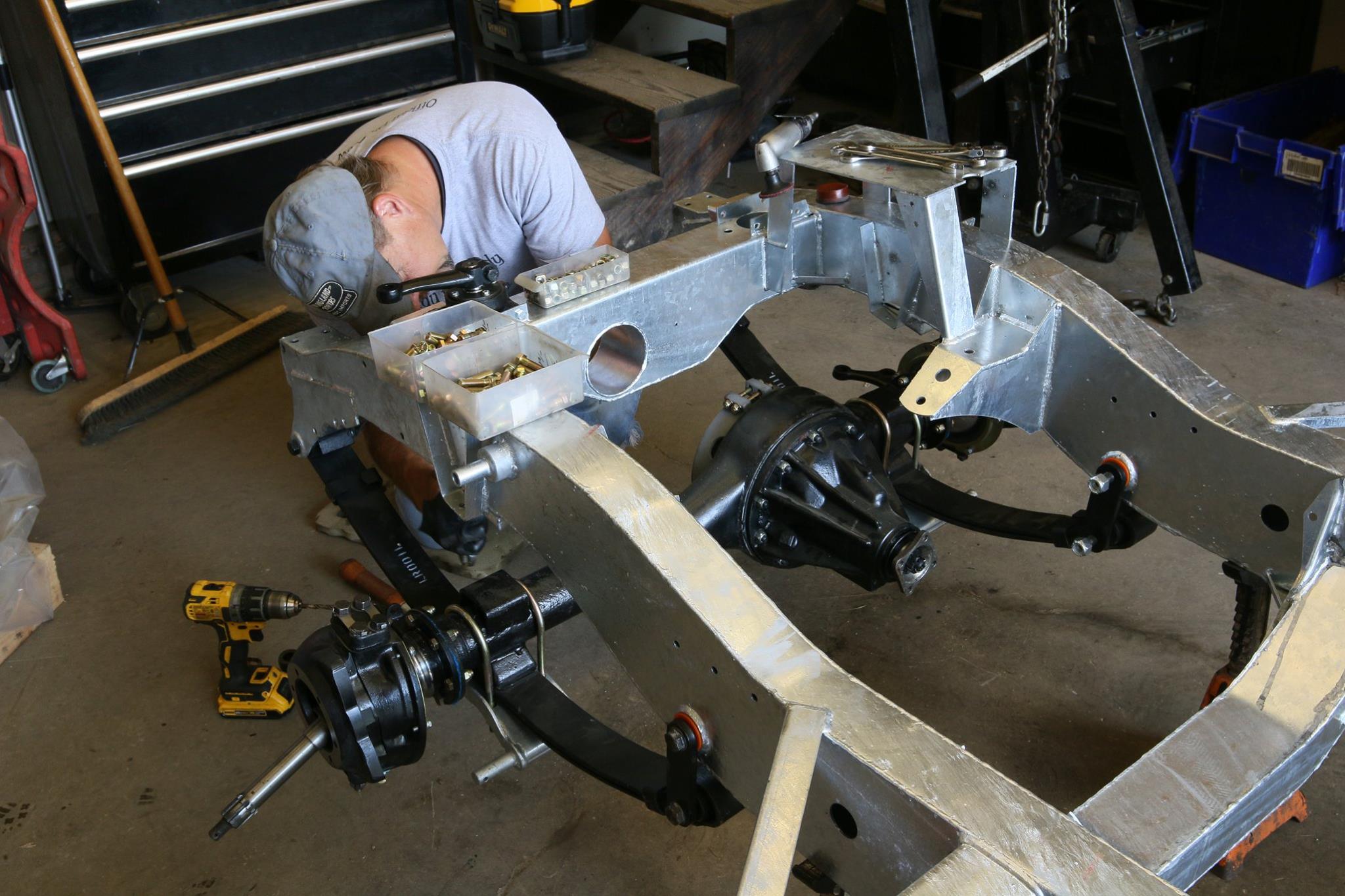 The rebuilt front axle is hung on the frame with parabolic springs.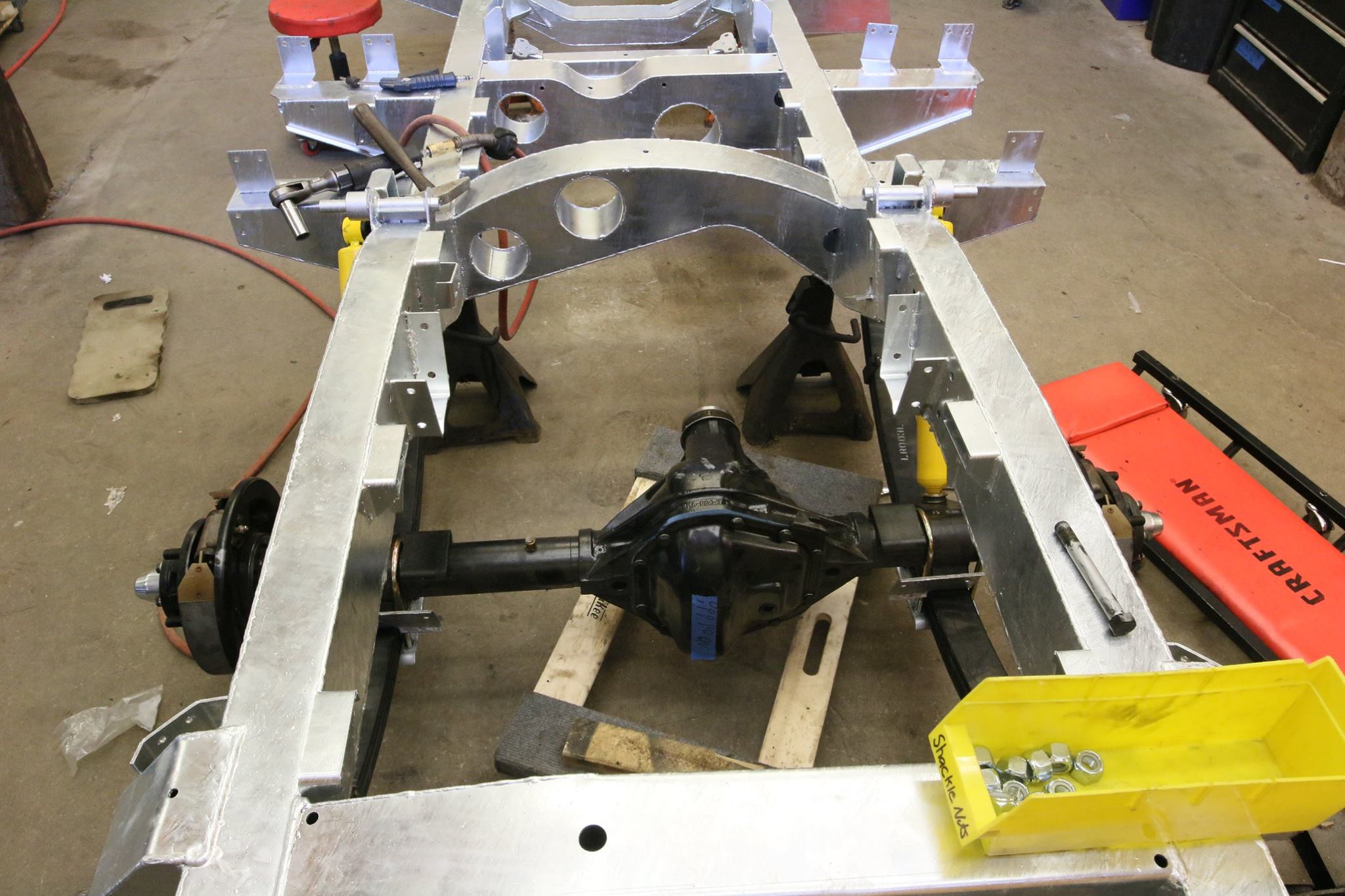 The Salisbury axle is being installed.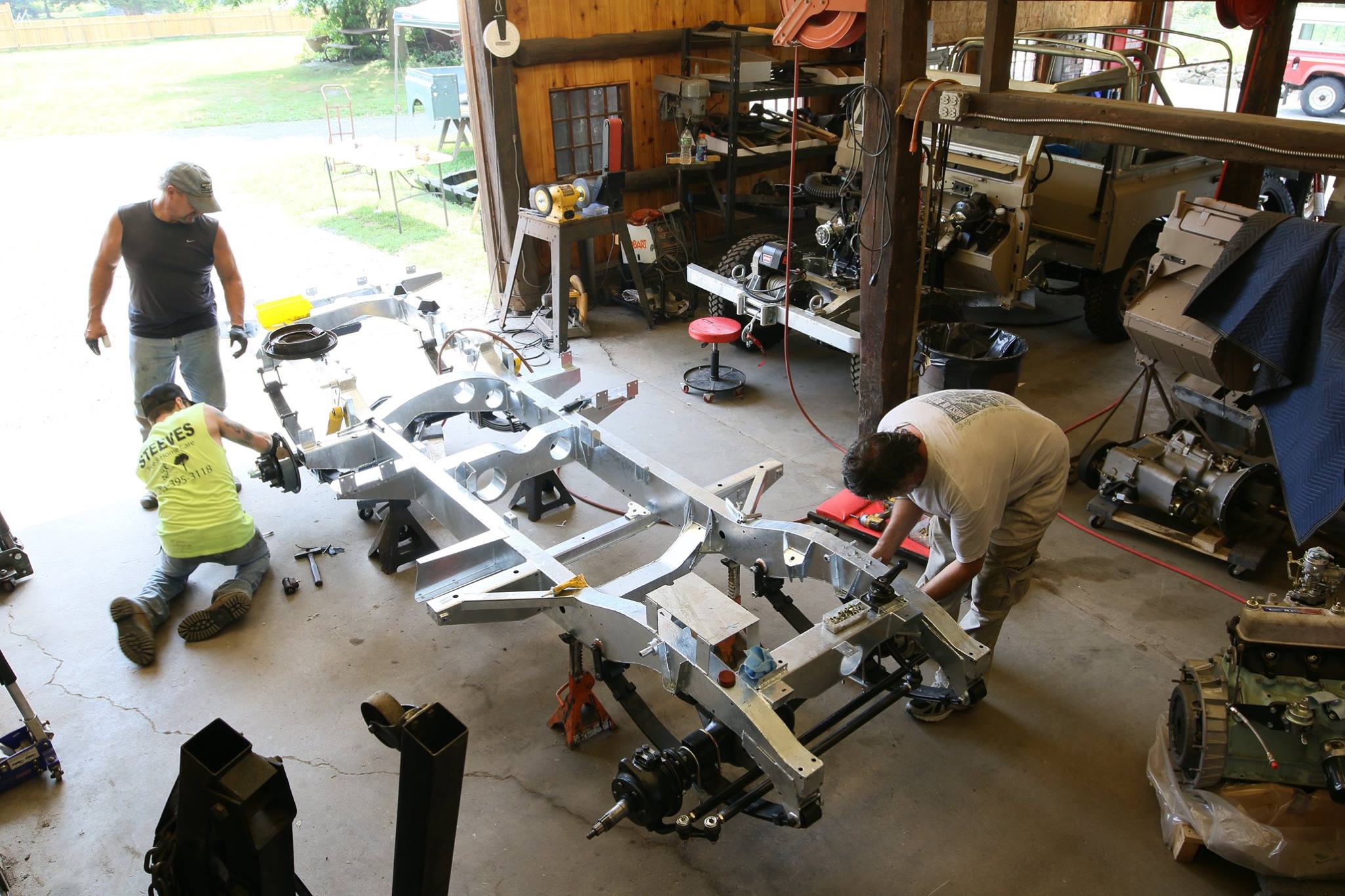 The rolling chassis is coming together.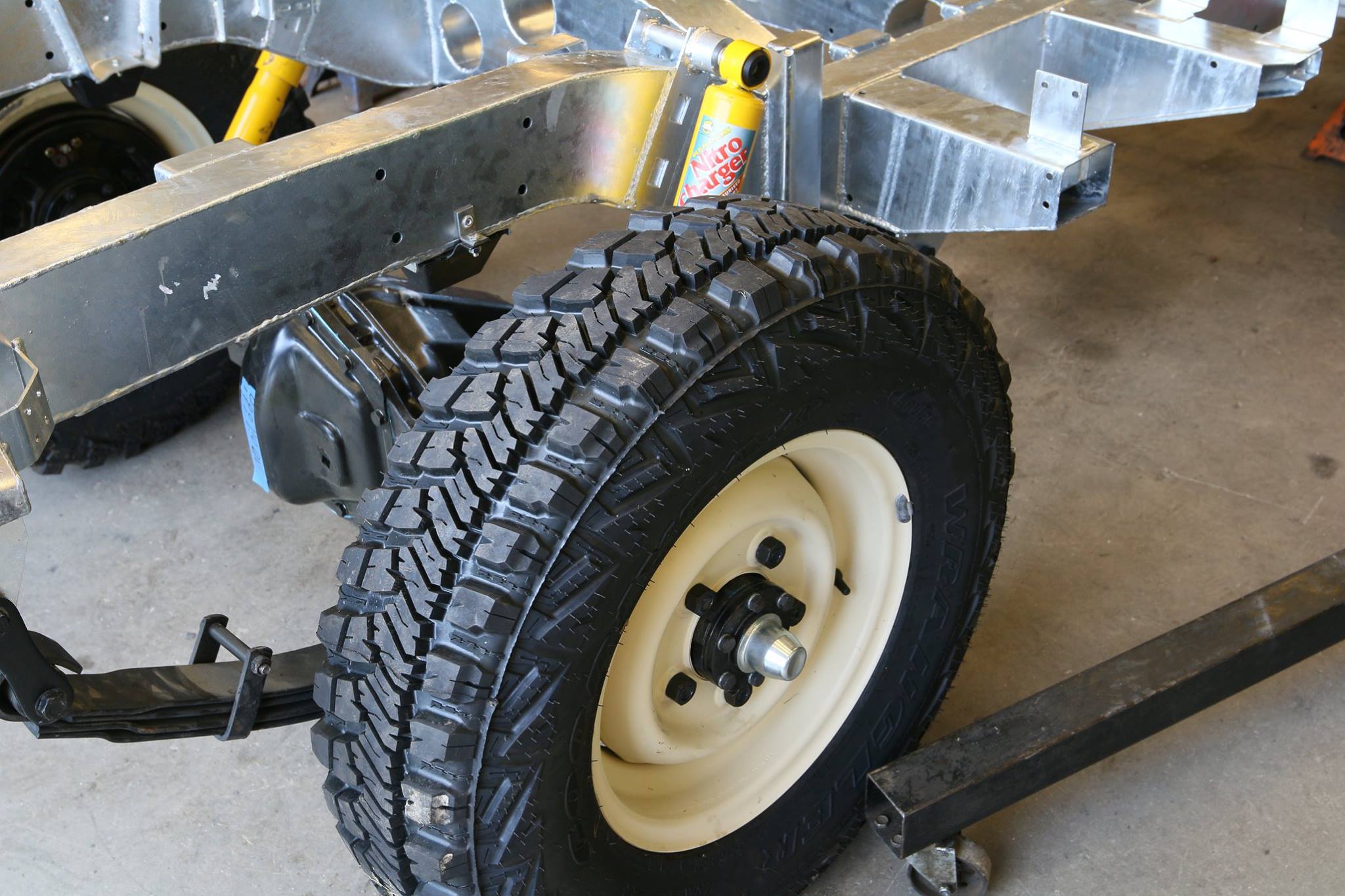 Goodyear MTR tires are installed on new 16" wheels painted in matte Limestone.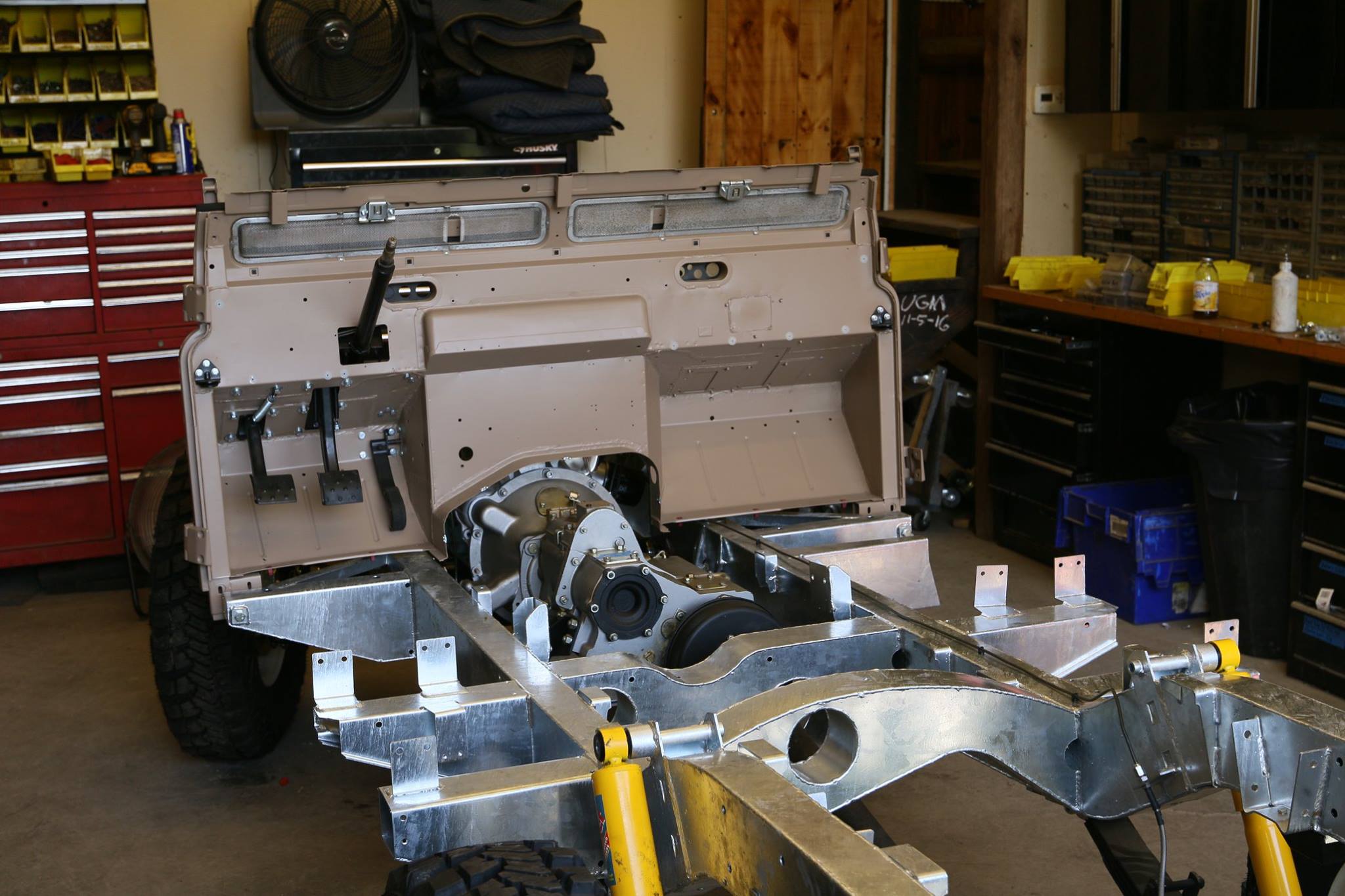 The bulkhead is installed on the frame.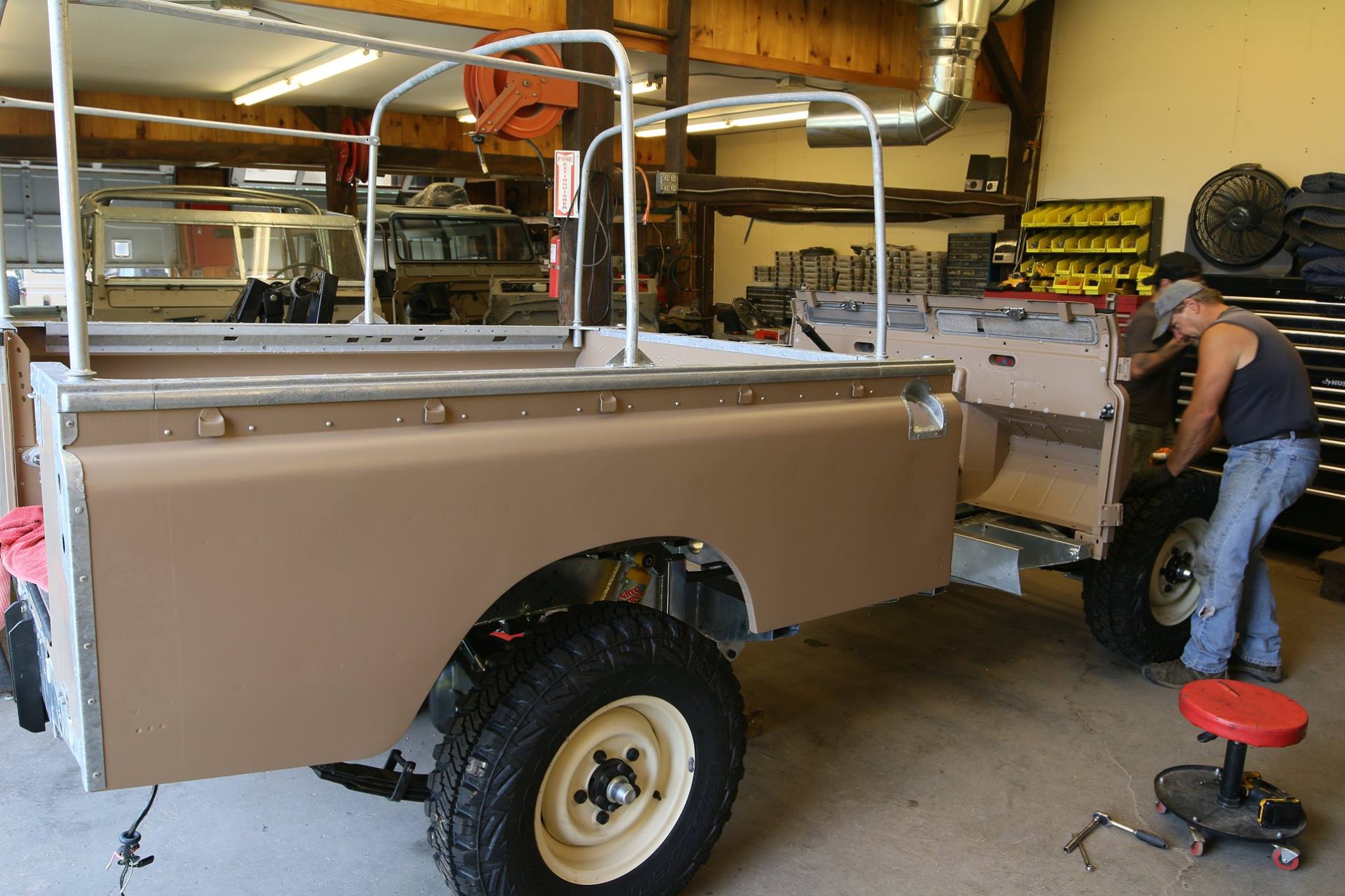 The rear tub is installed on the frame.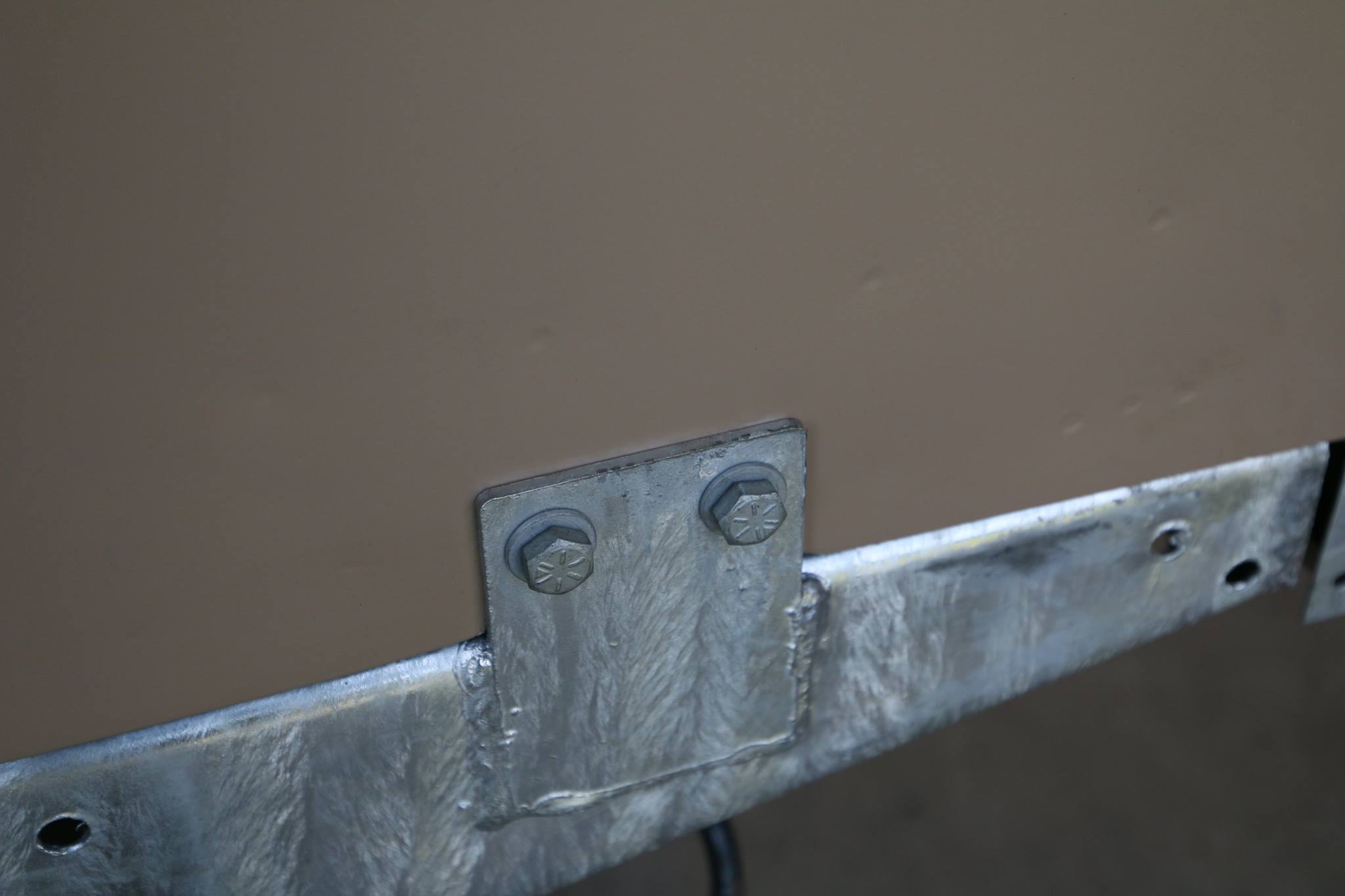 Galvanized hardware is used throughout. Galvanized hardware does not react with aluminum unlike stainless steel hardware.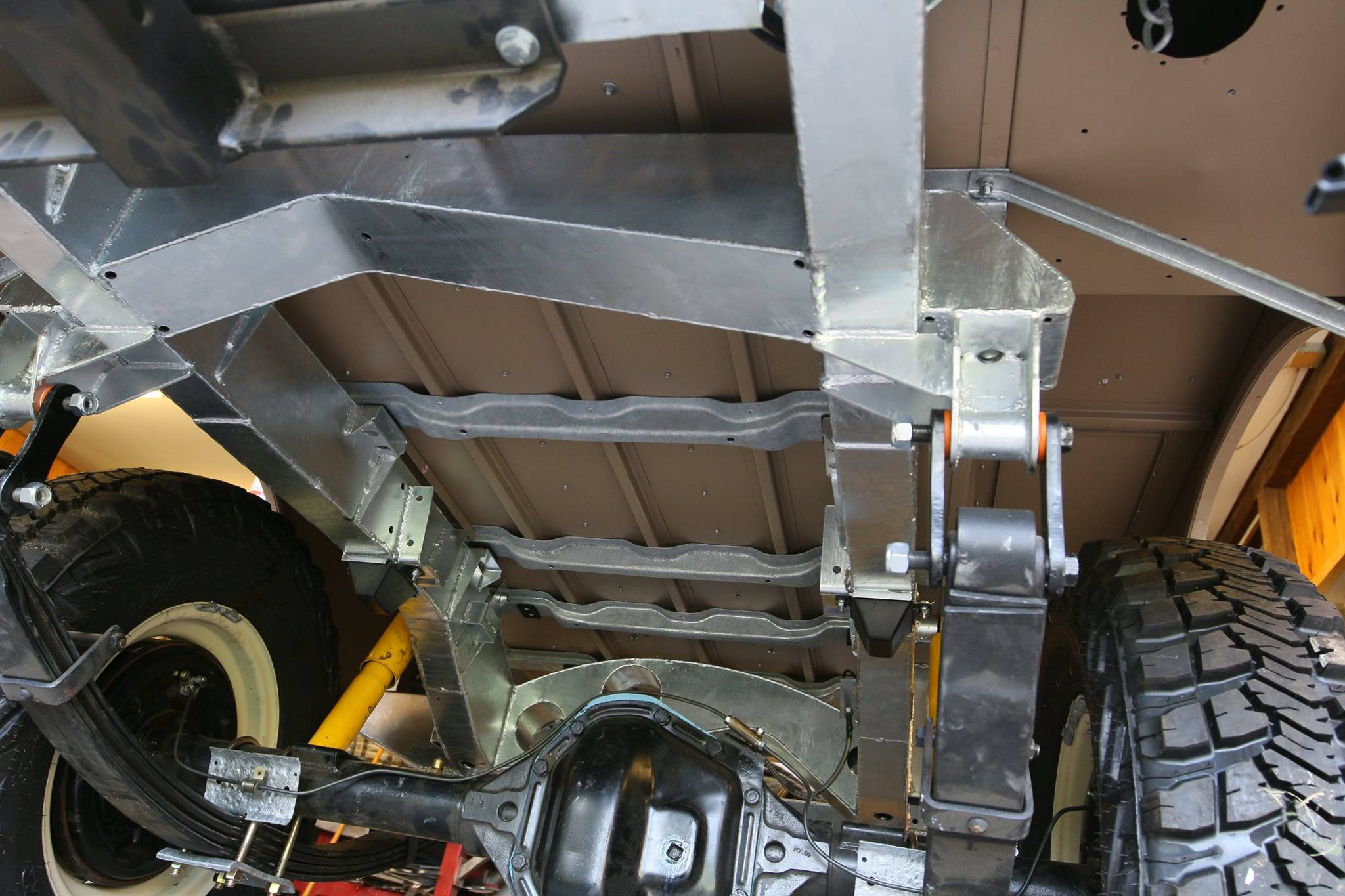 The flawless underside of the vehicle.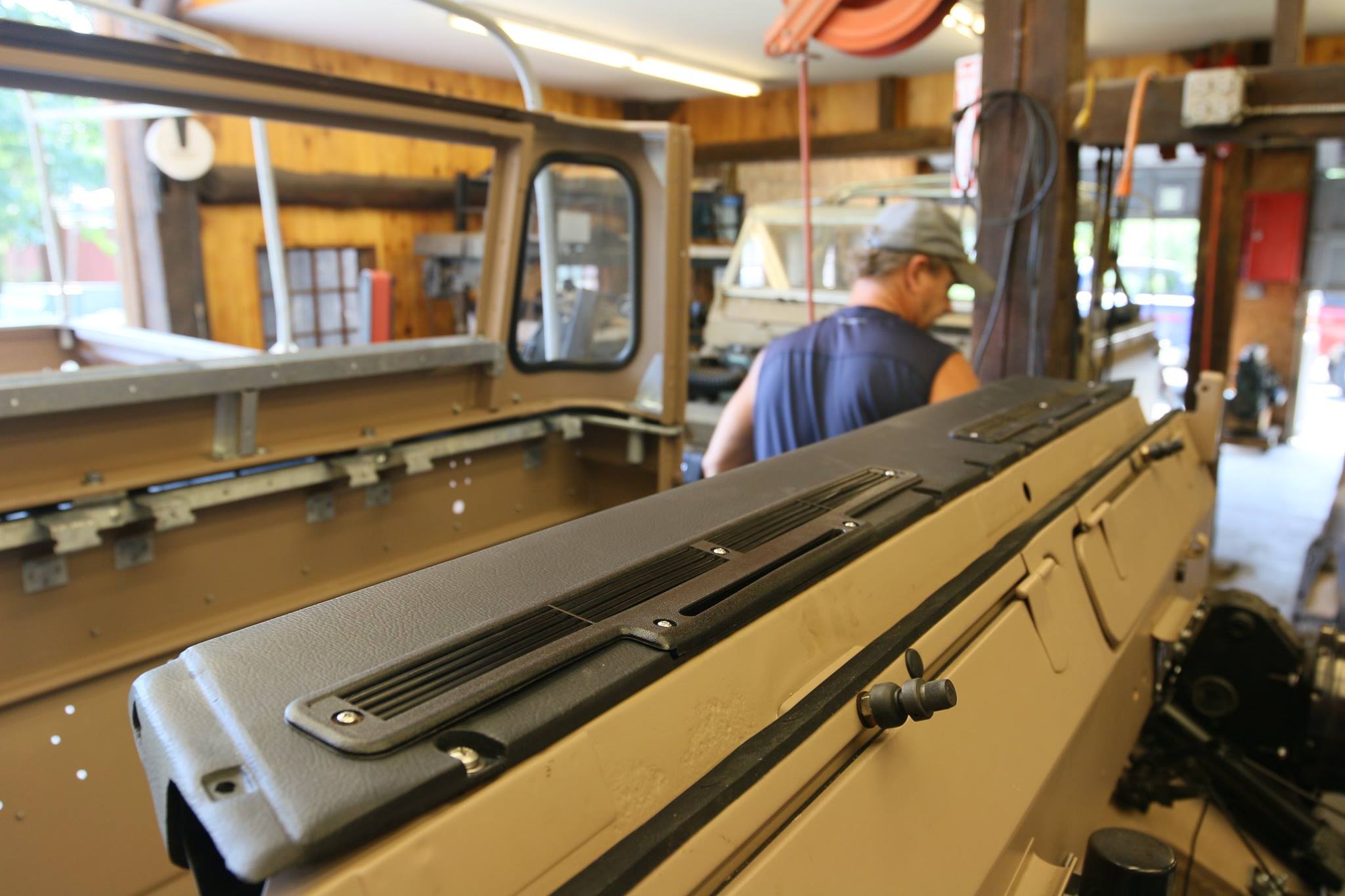 An NOS upper dash is installed.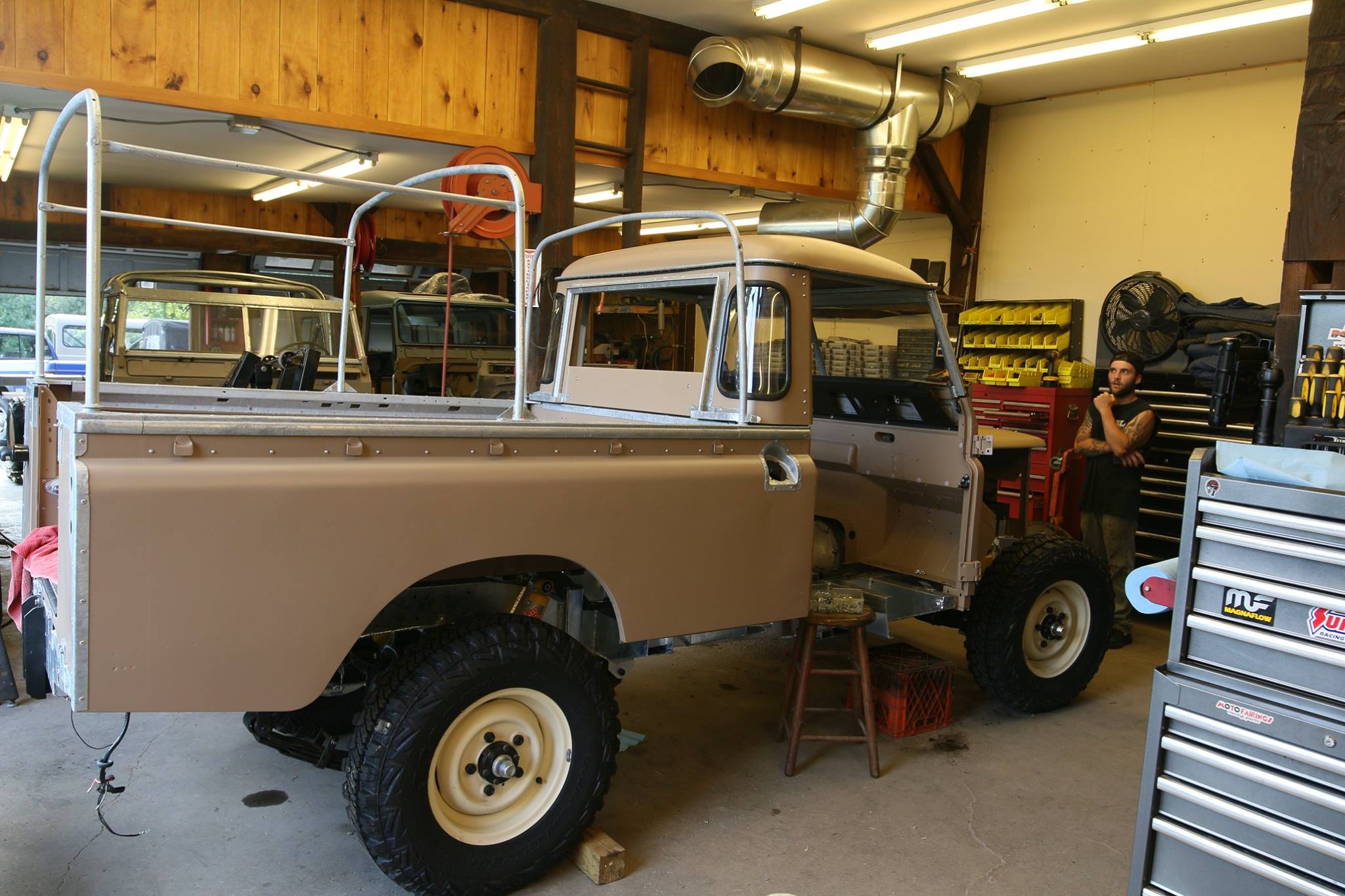 The truck cab is installed.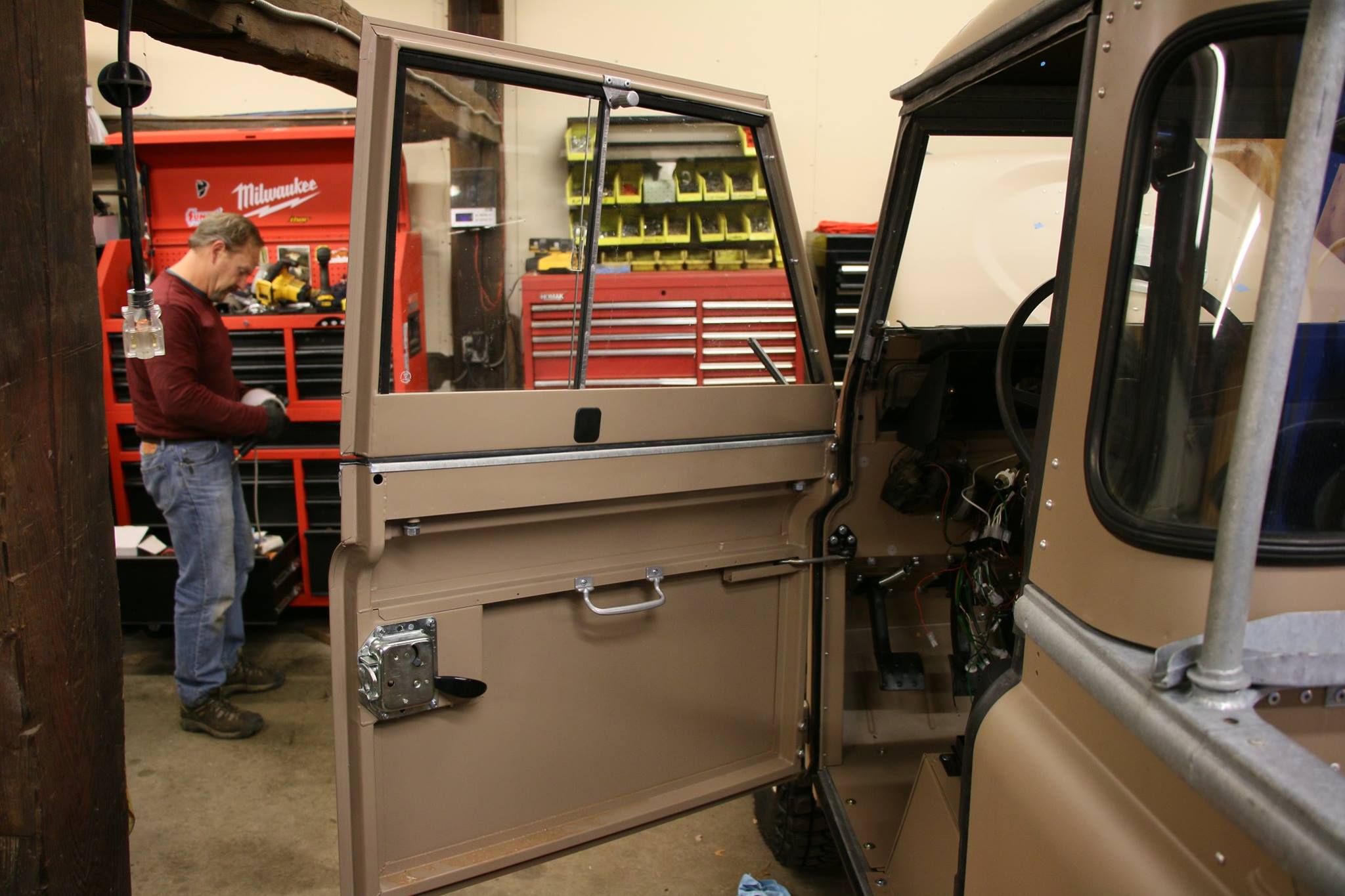 The doors are installed and aligned. Defender door latches are used.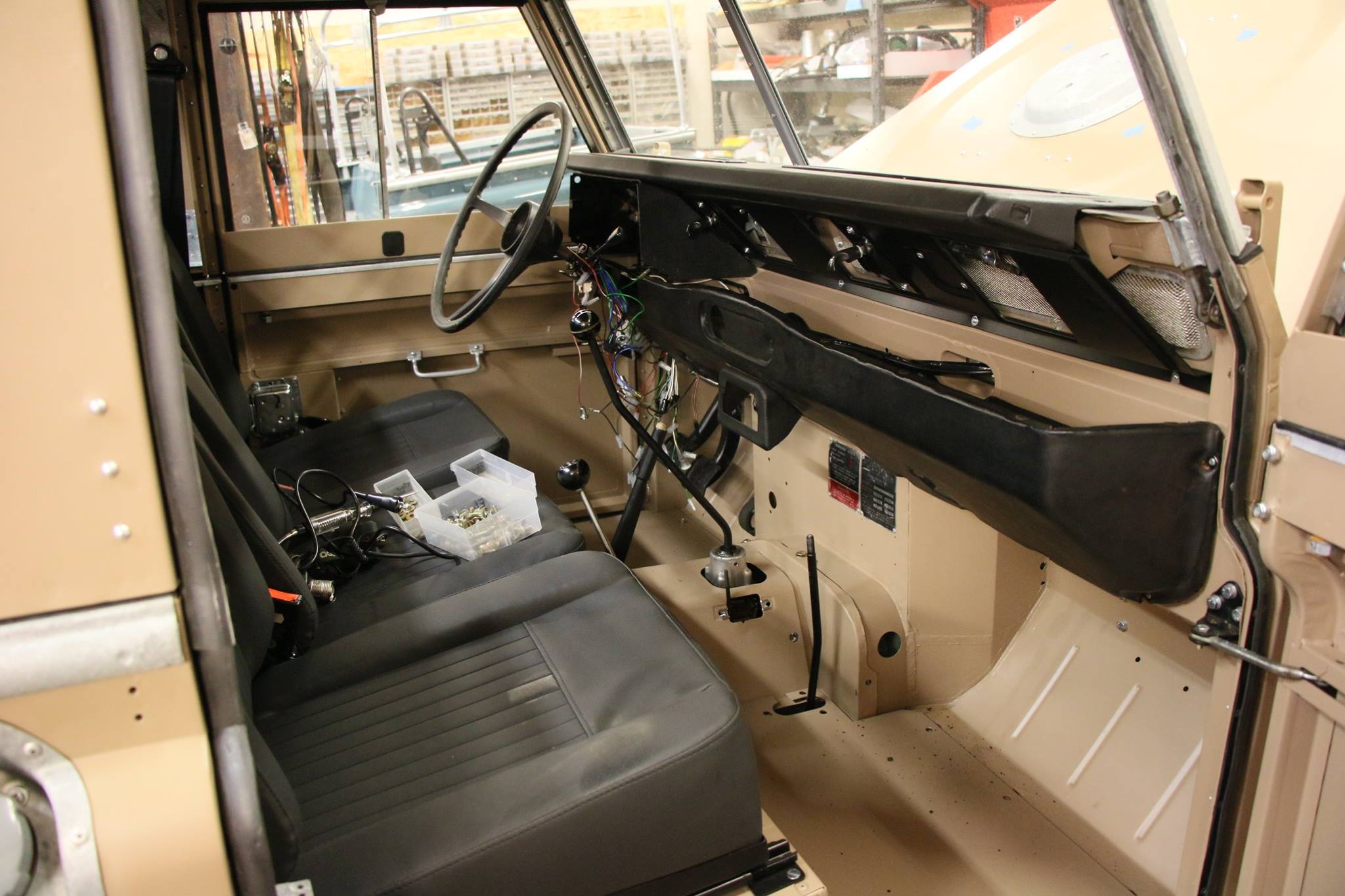 Exmoor trim seats are installed.