This Rover has come in for a body off repaint and engine rebuild. Looks like a nice solid truck that just needs a repaint right? Well no. Scroll through the photos to see what lurks just under the skin.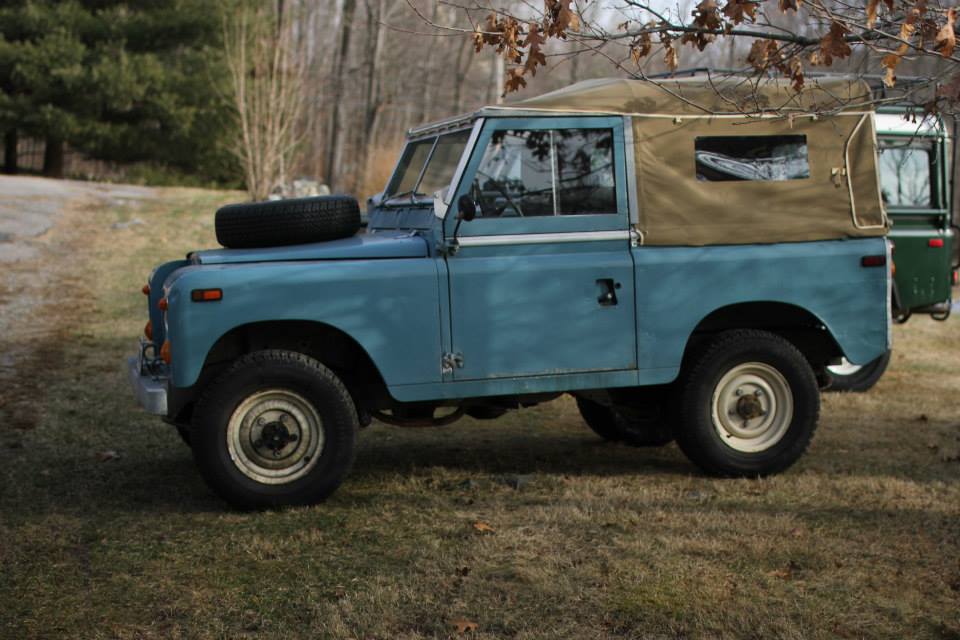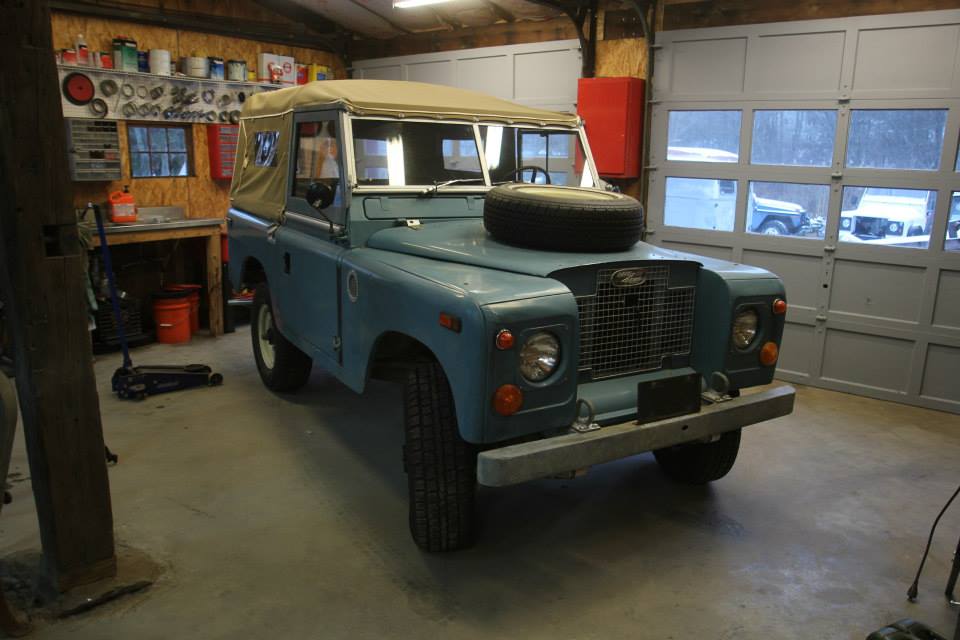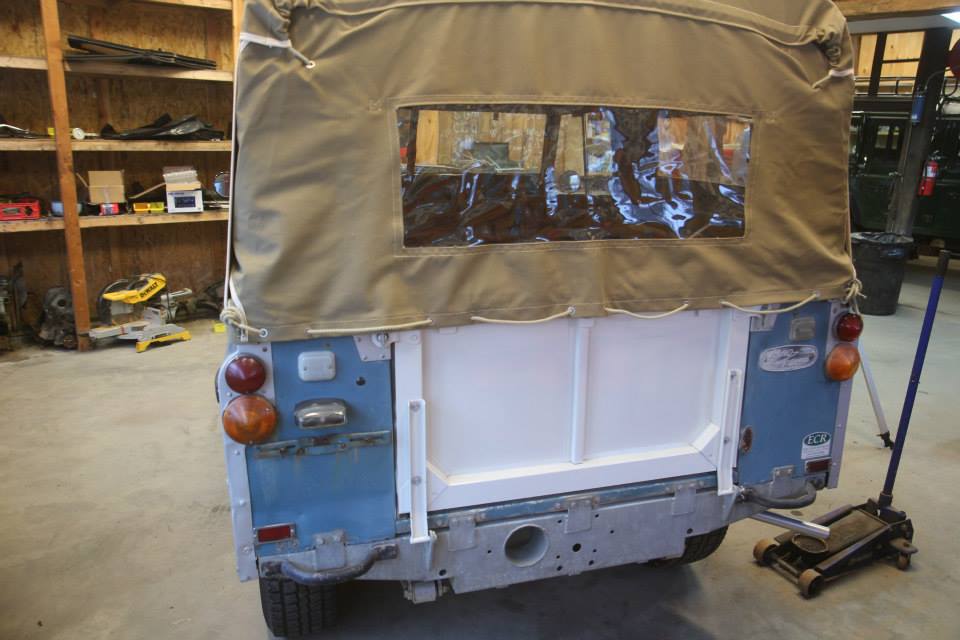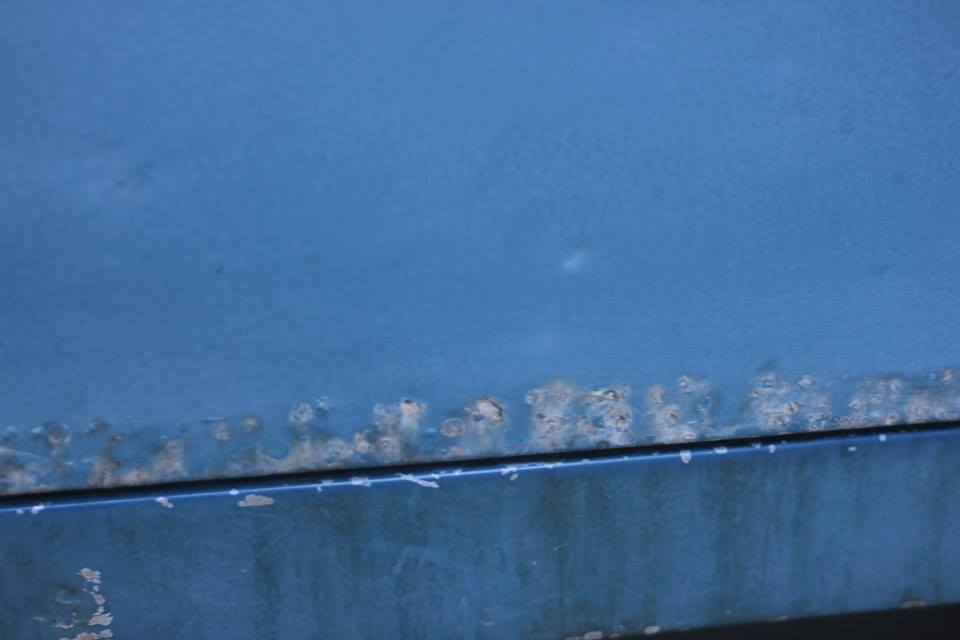 Aluminum is more corrosion resistant to steel but it can still corrode. Unlike steel it is not easy to cut out and weld in new panel, this entire door will need to be replaced because of this corrosion.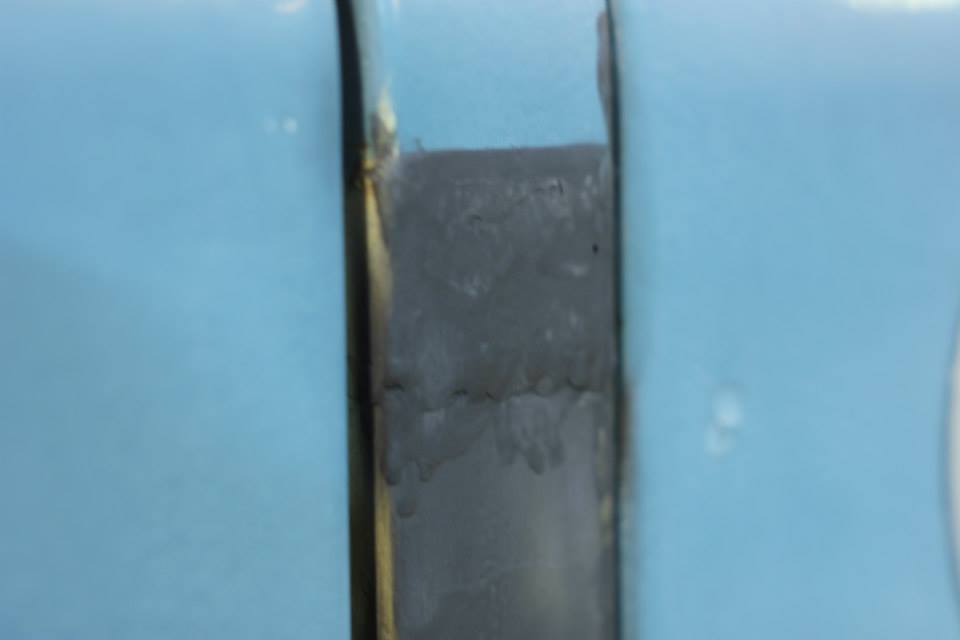 This lower pillar was replaced on the bulkhead, too bad they didn't take a few seconds to make sure it was flush before welding it in.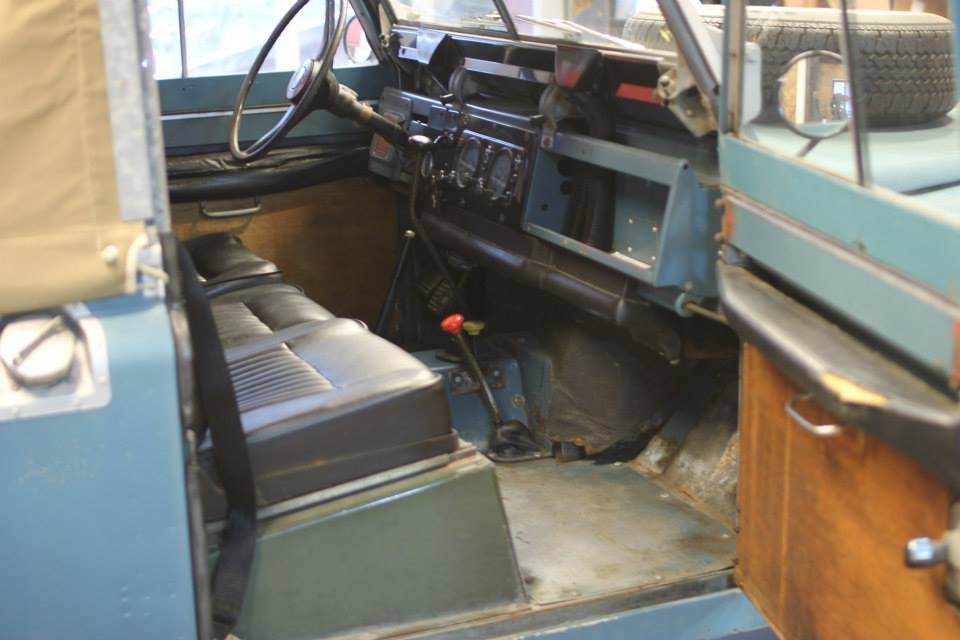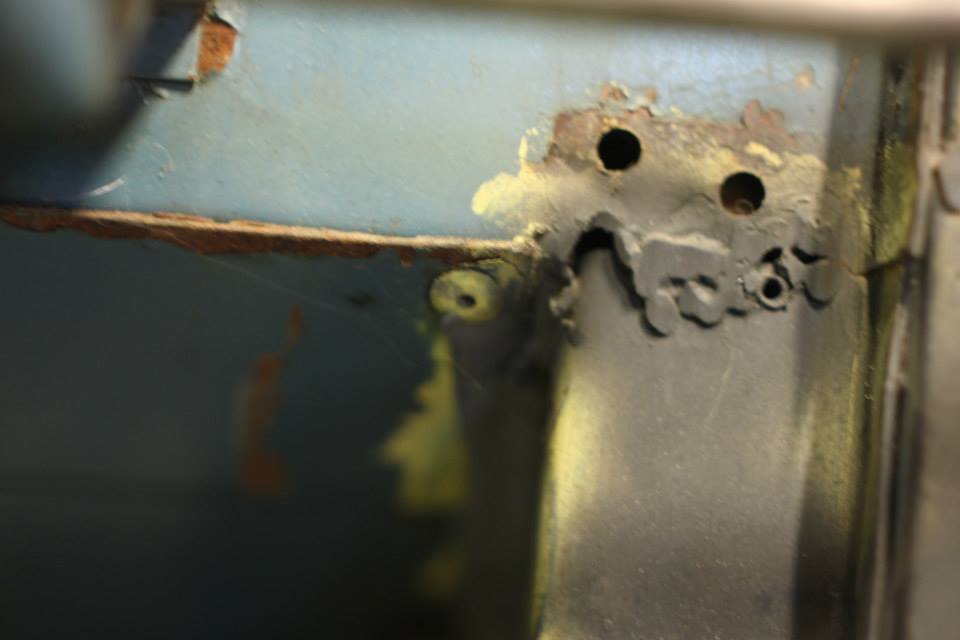 Shoddy welding on the passenger side.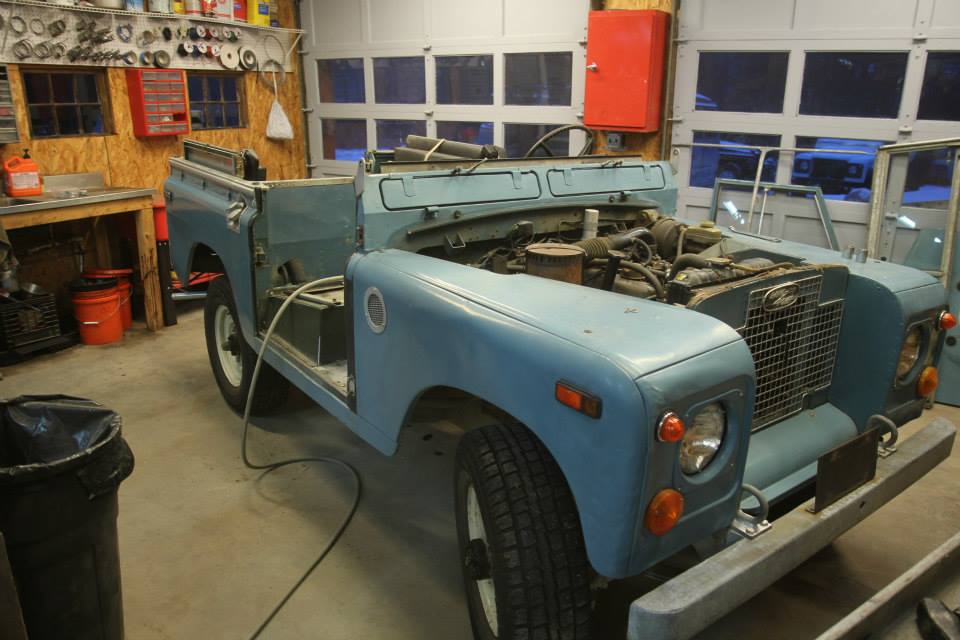 The tear down begins.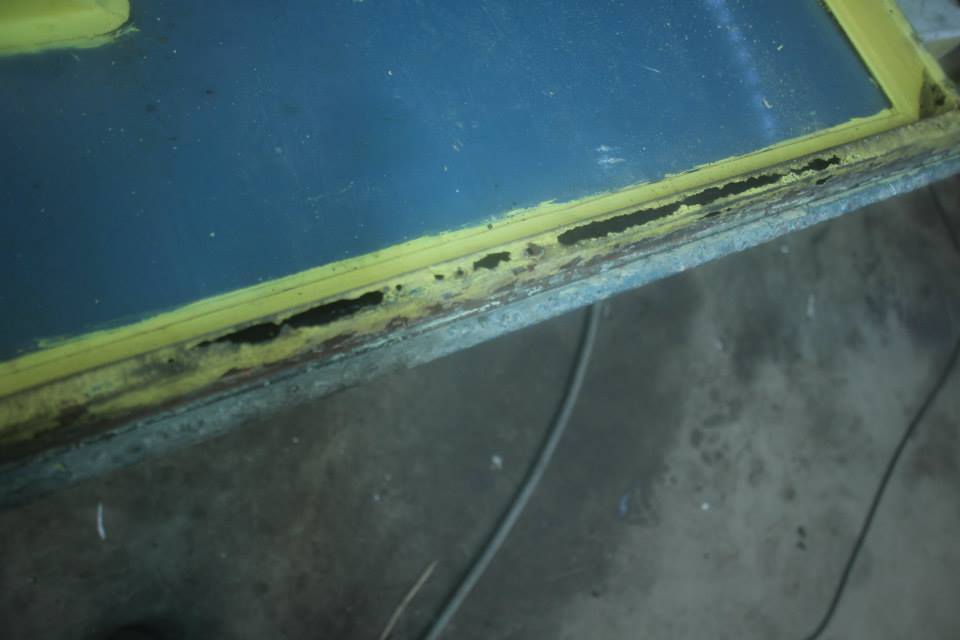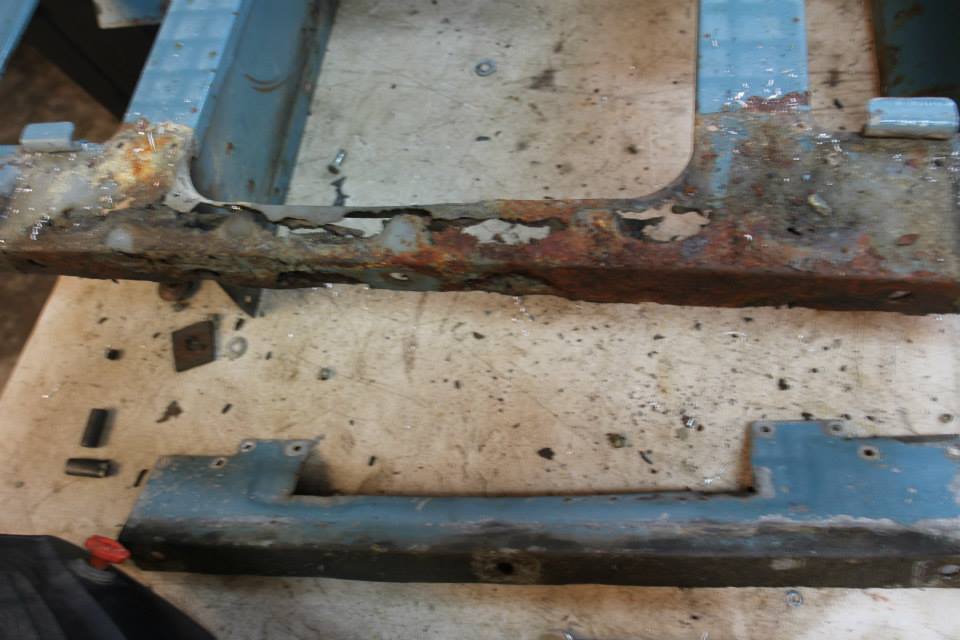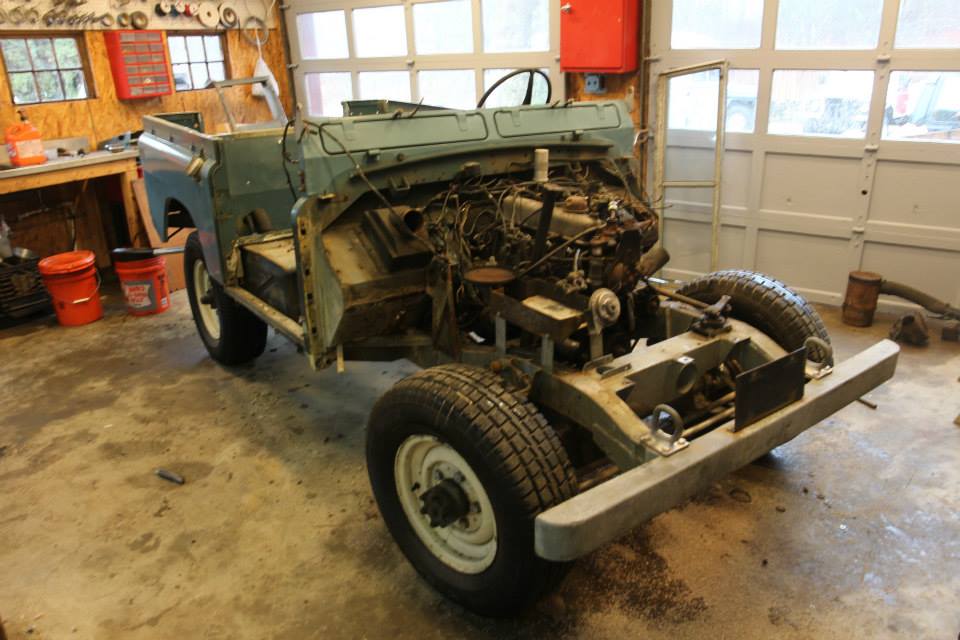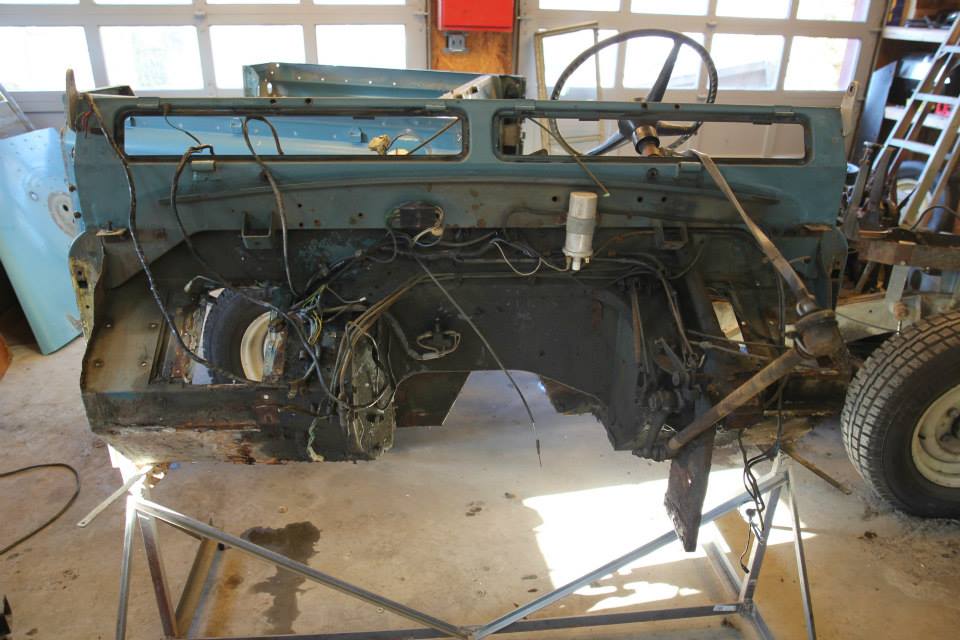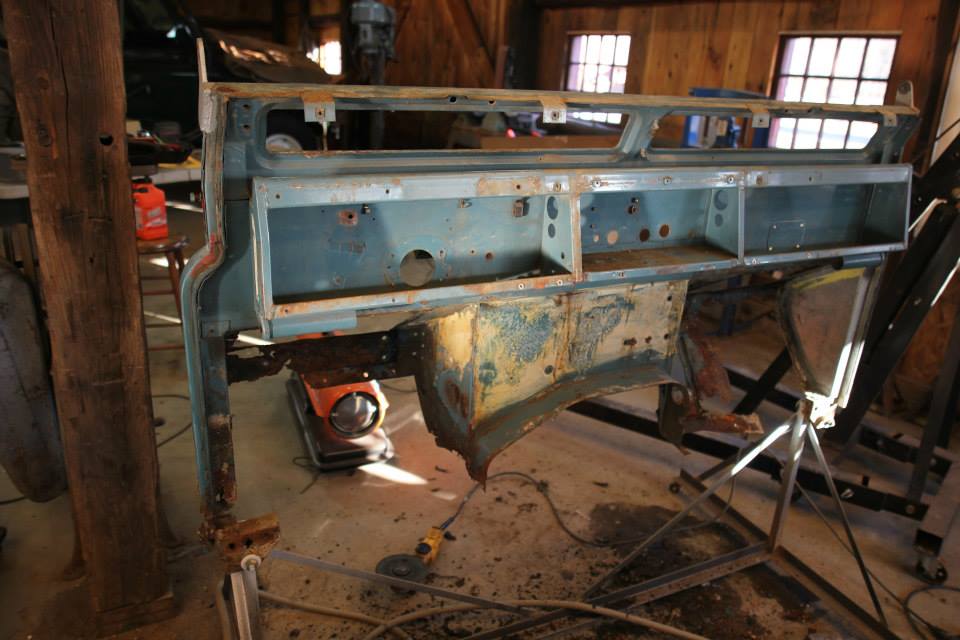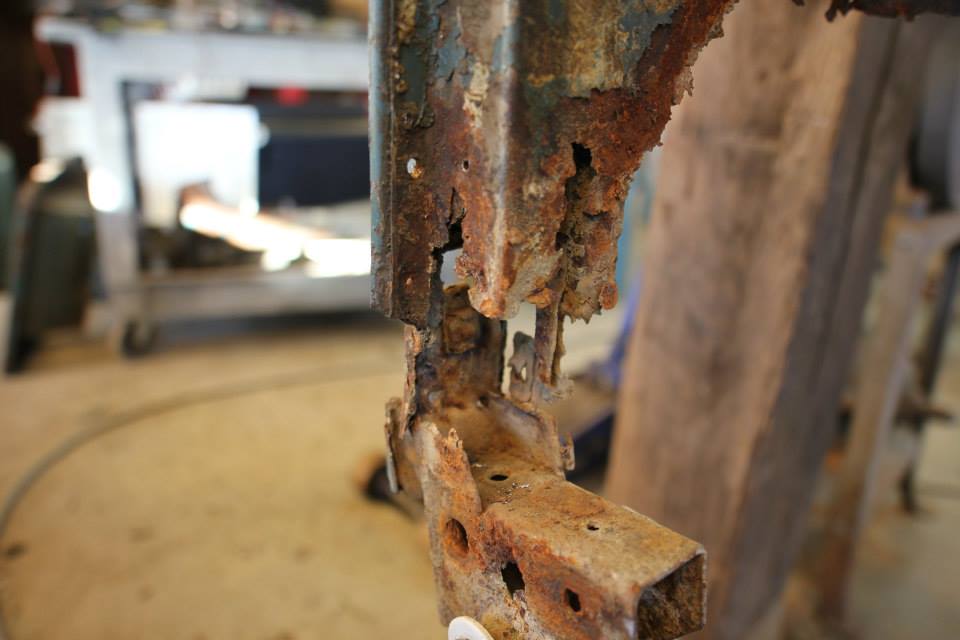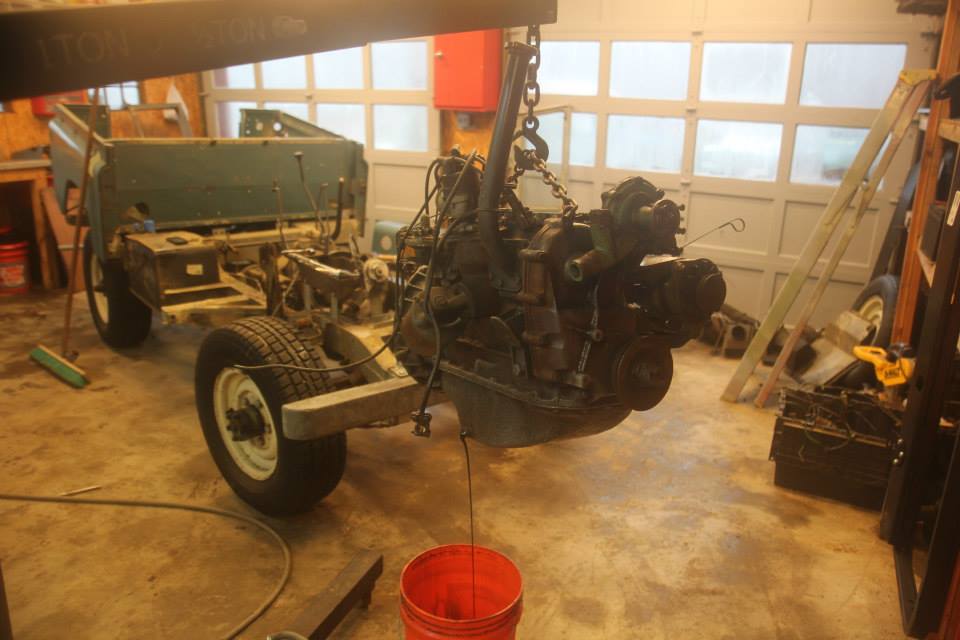 The bulkhead back from the bead blaster.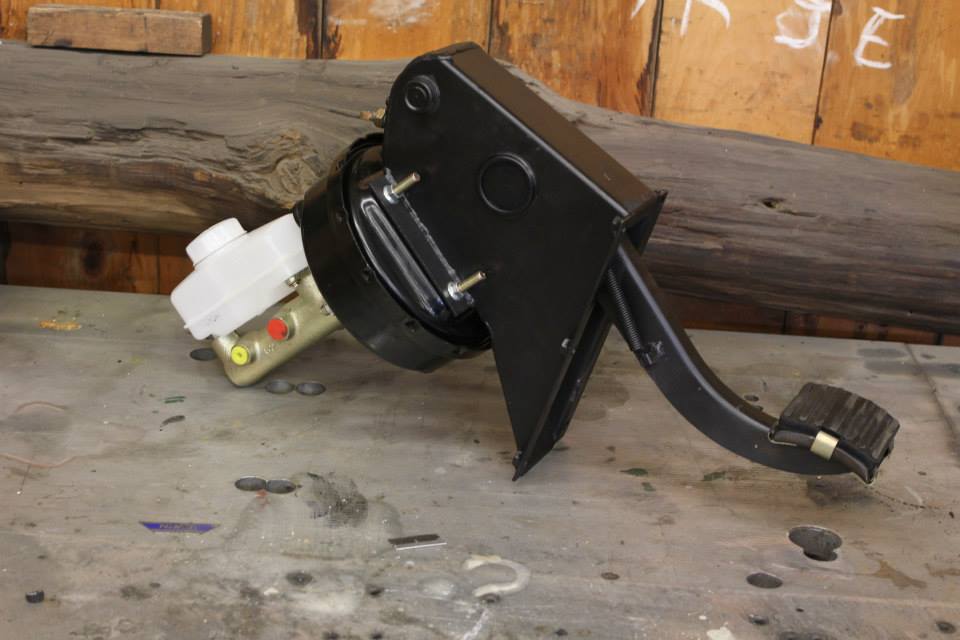 Rebuilt power brakes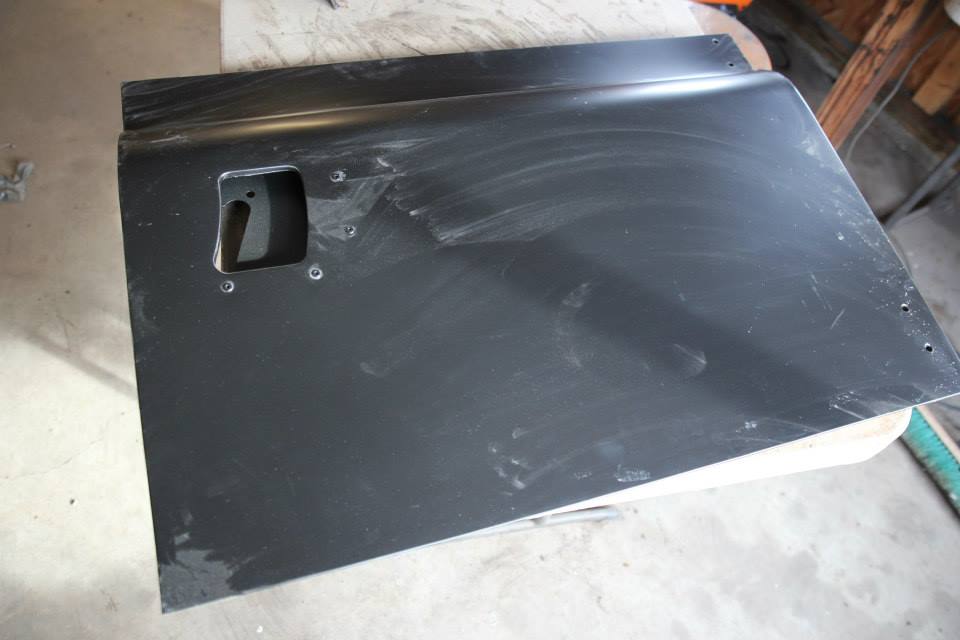 New doors, the pop rivets will get drilled out and replace with hammer rivets after paint for a completely original look.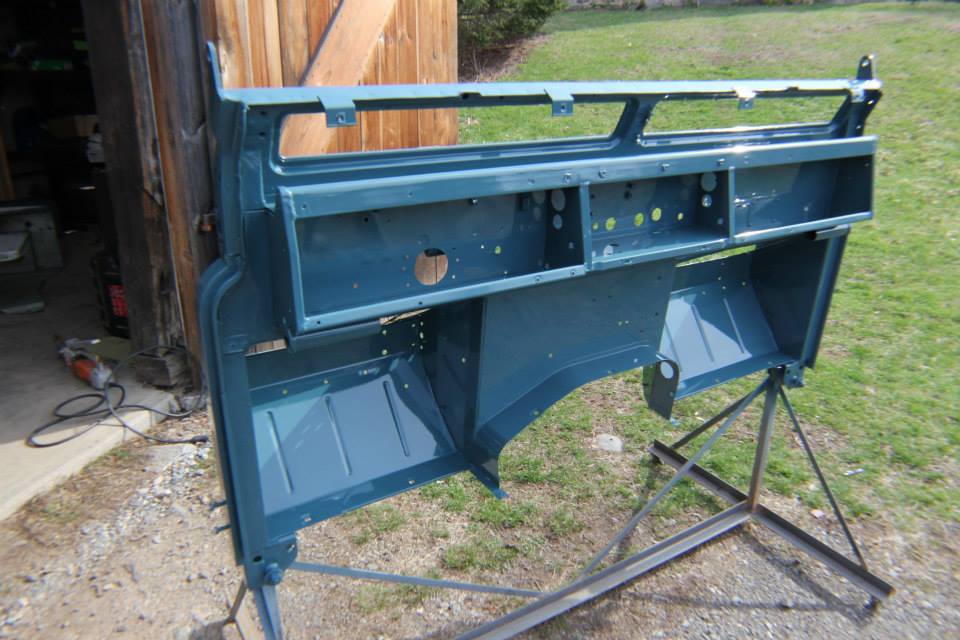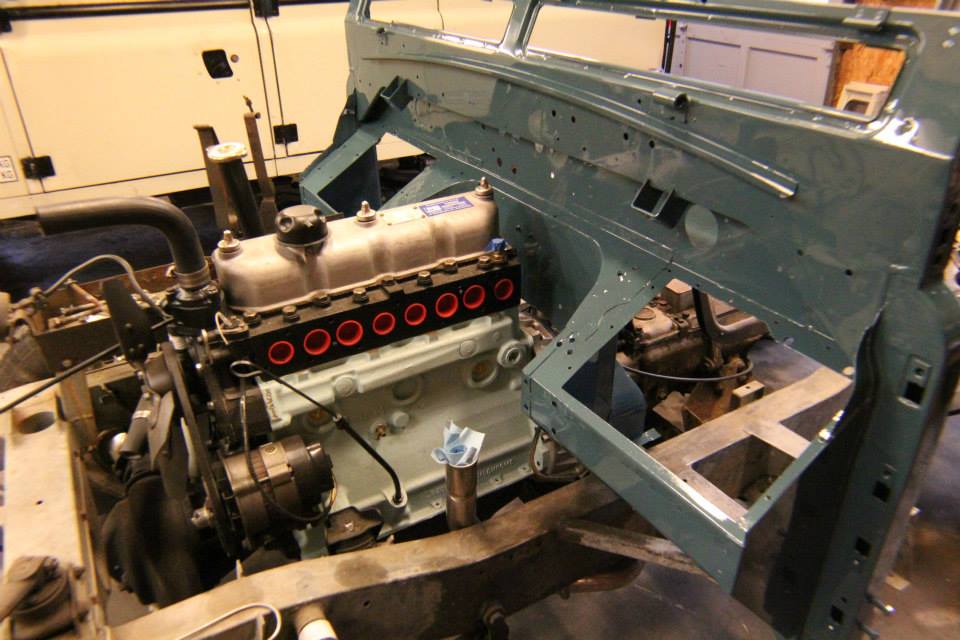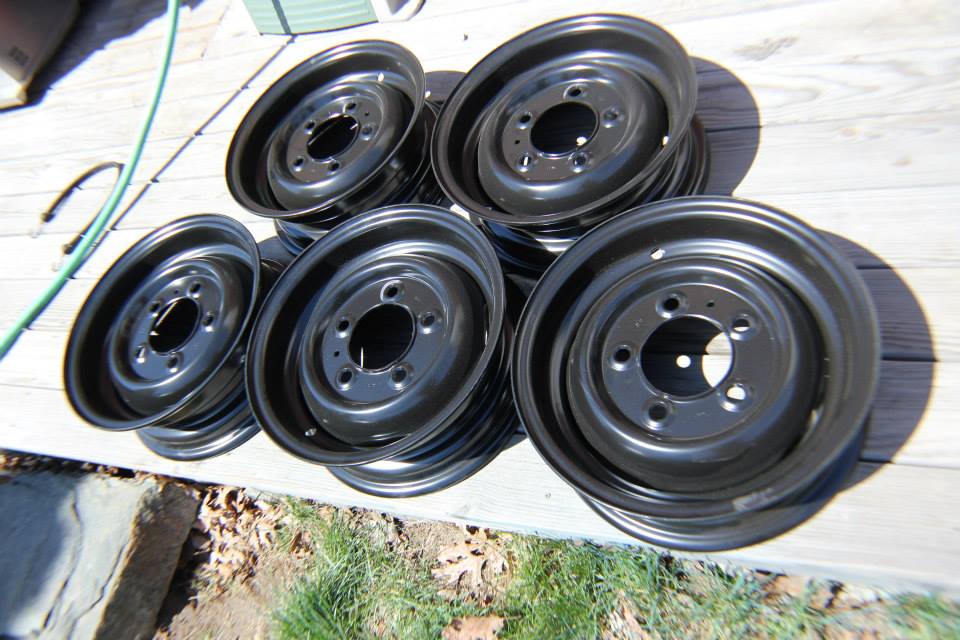 5 new 16" wheels will get painted in their original limestone.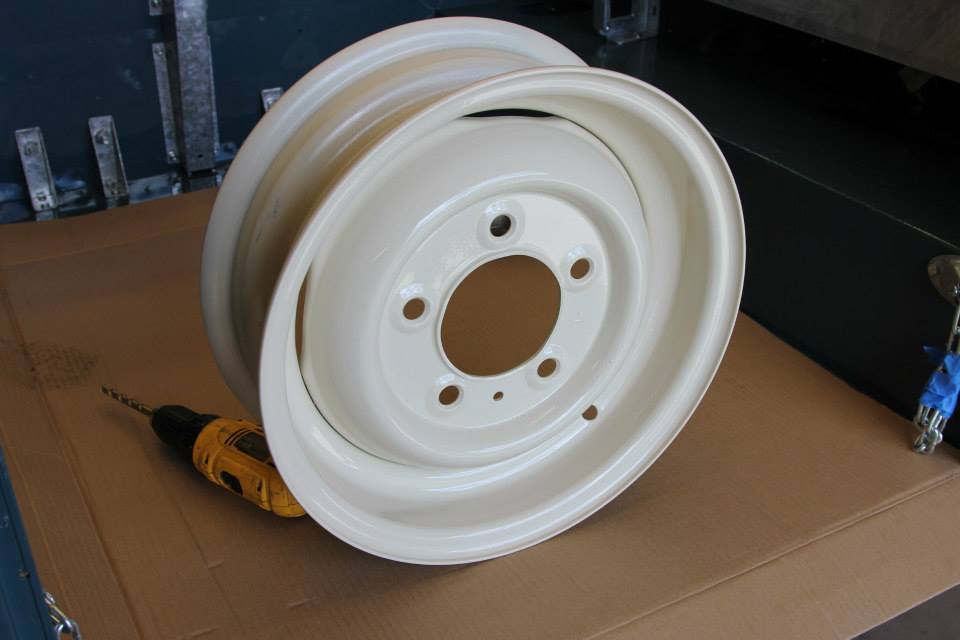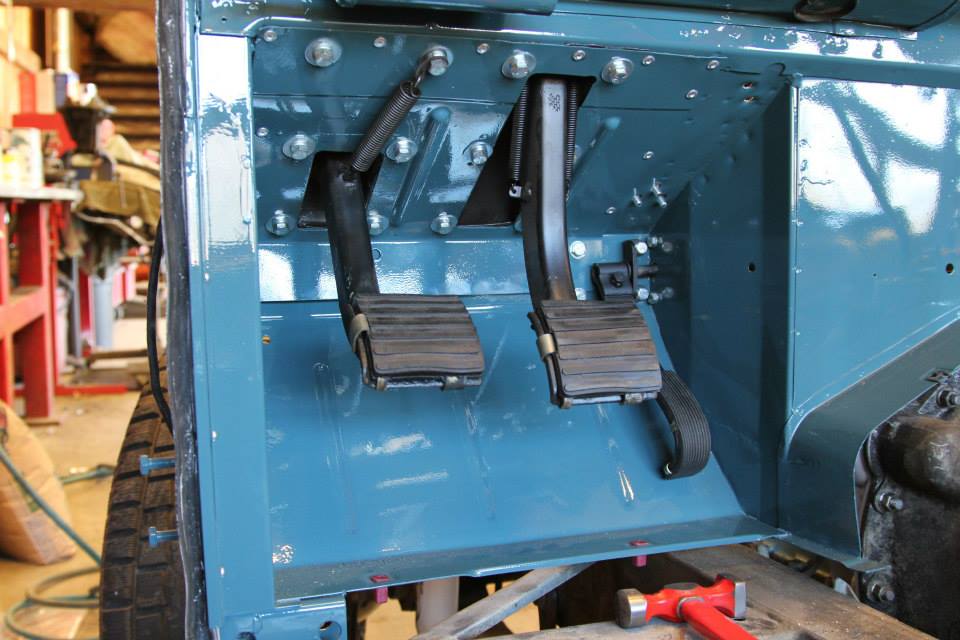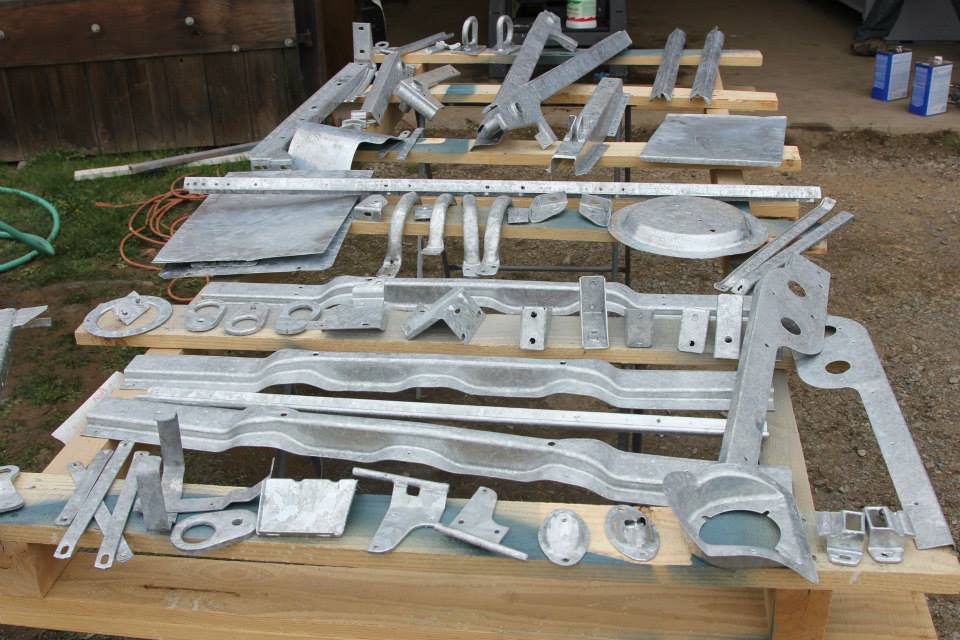 Freshly galvanized parts.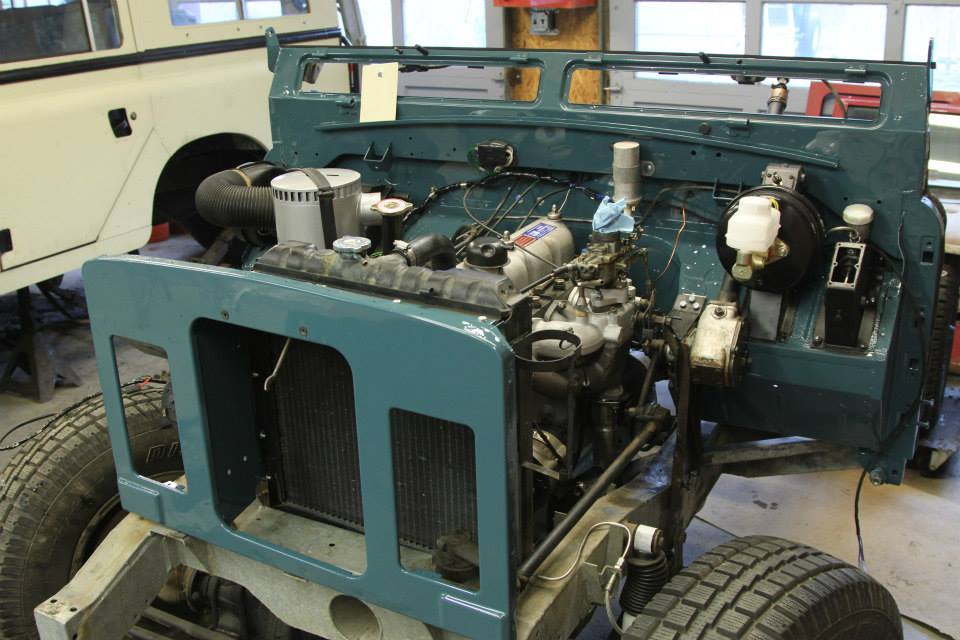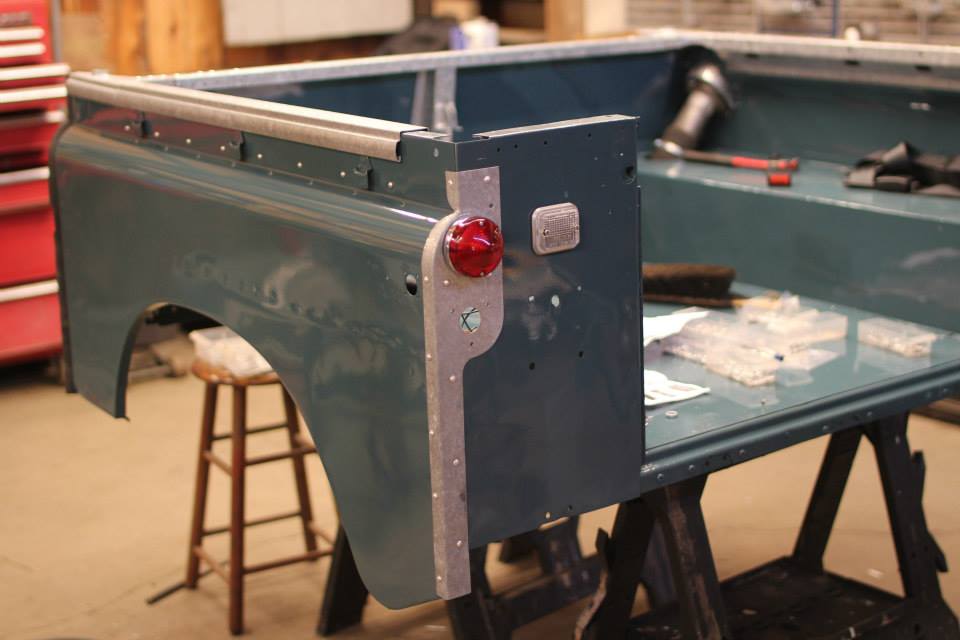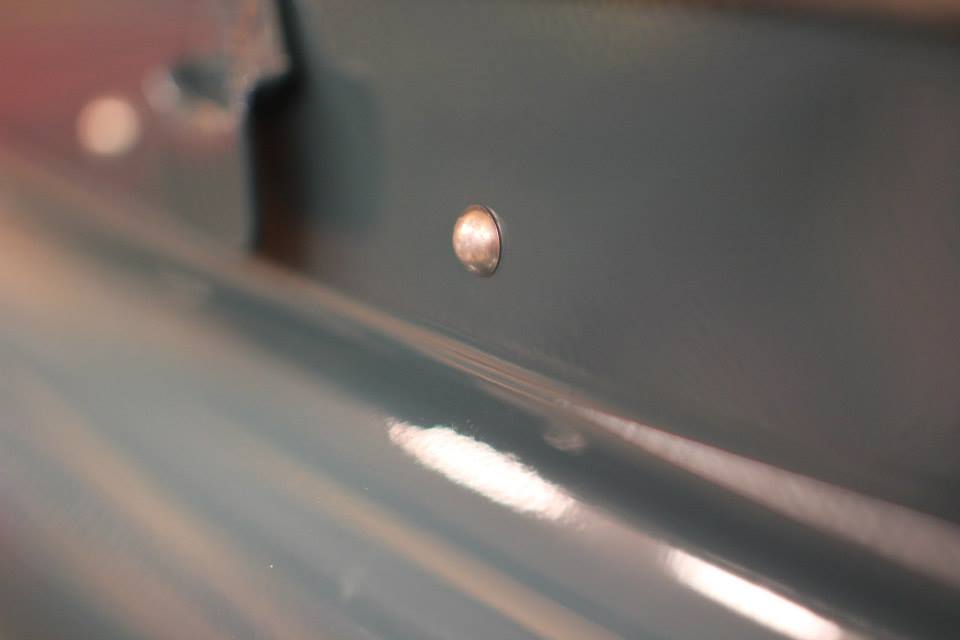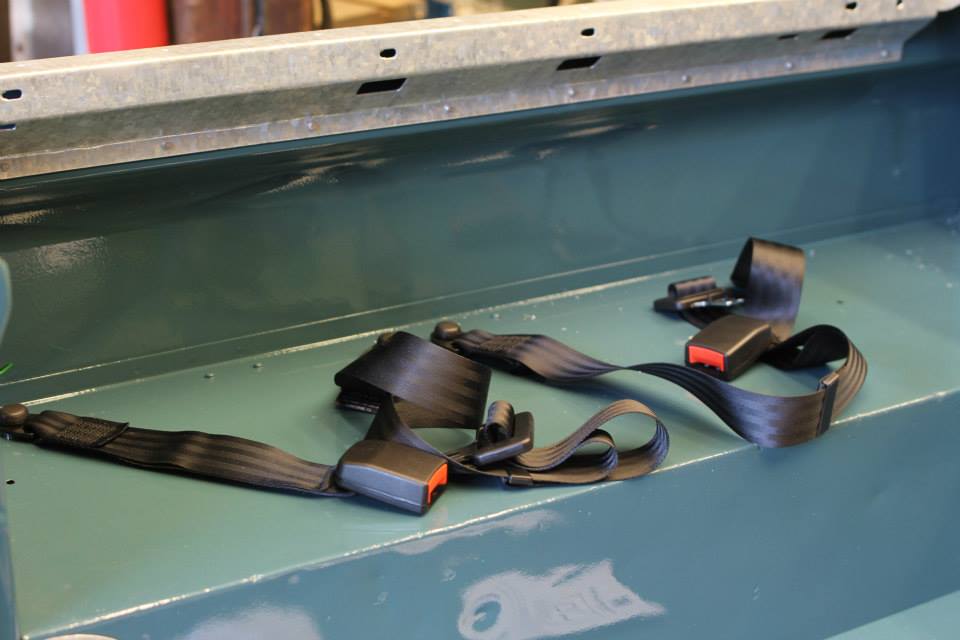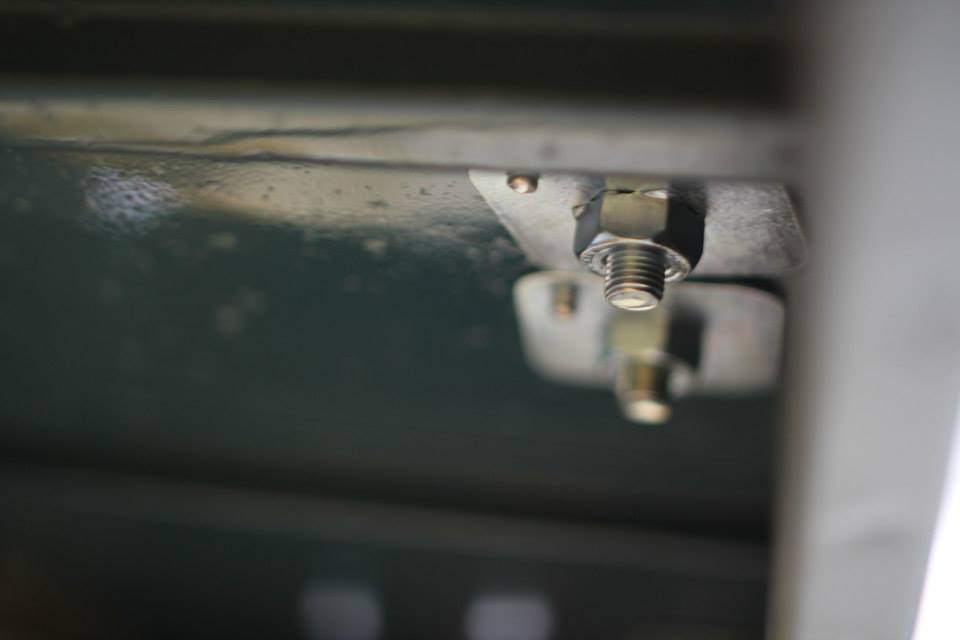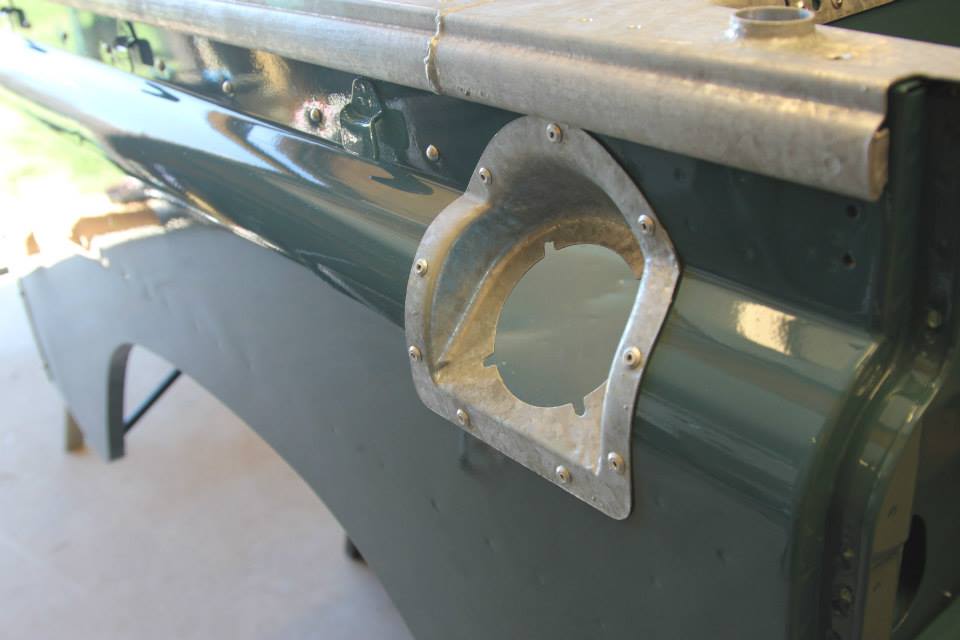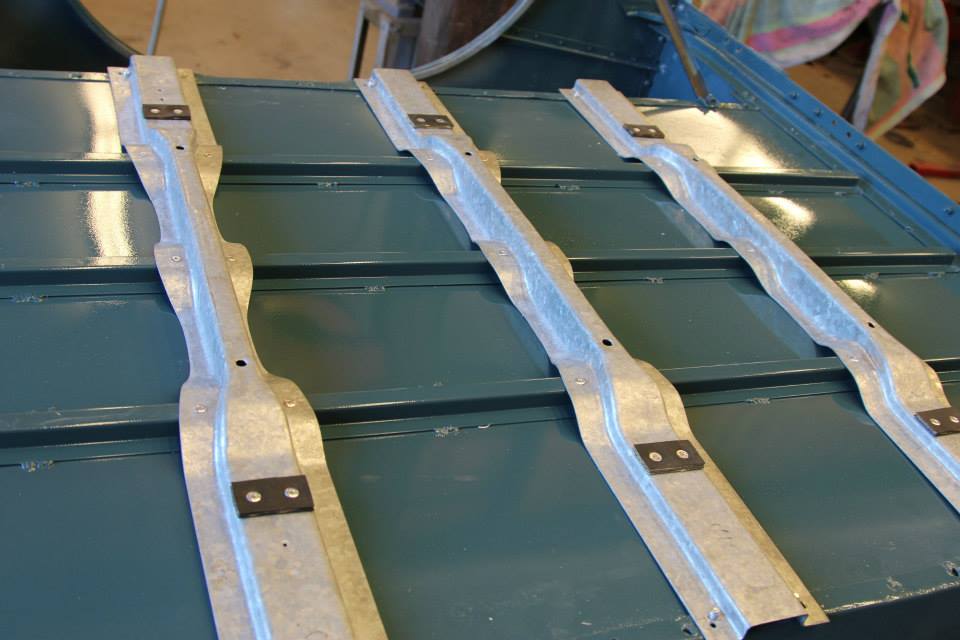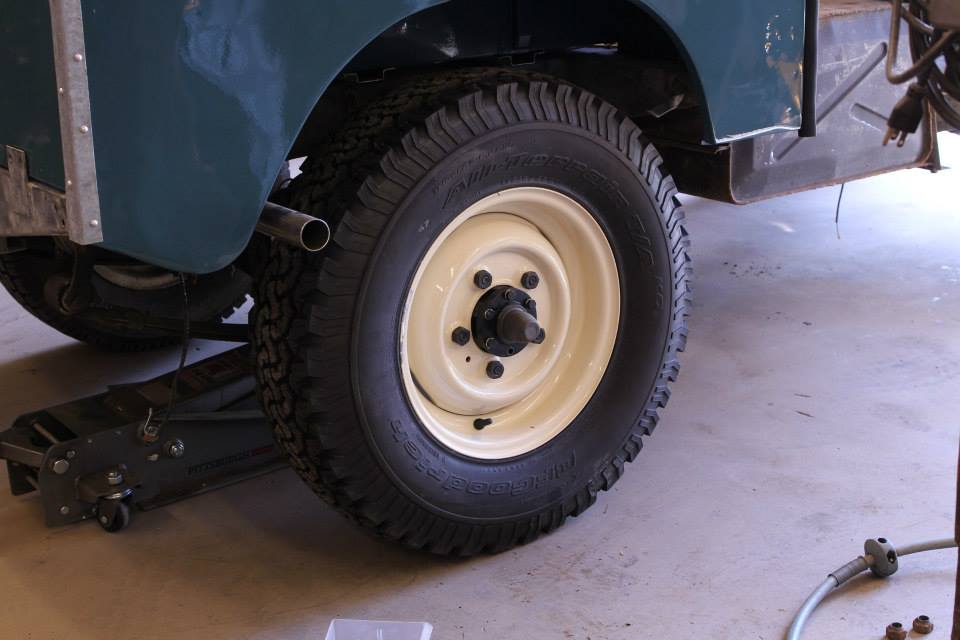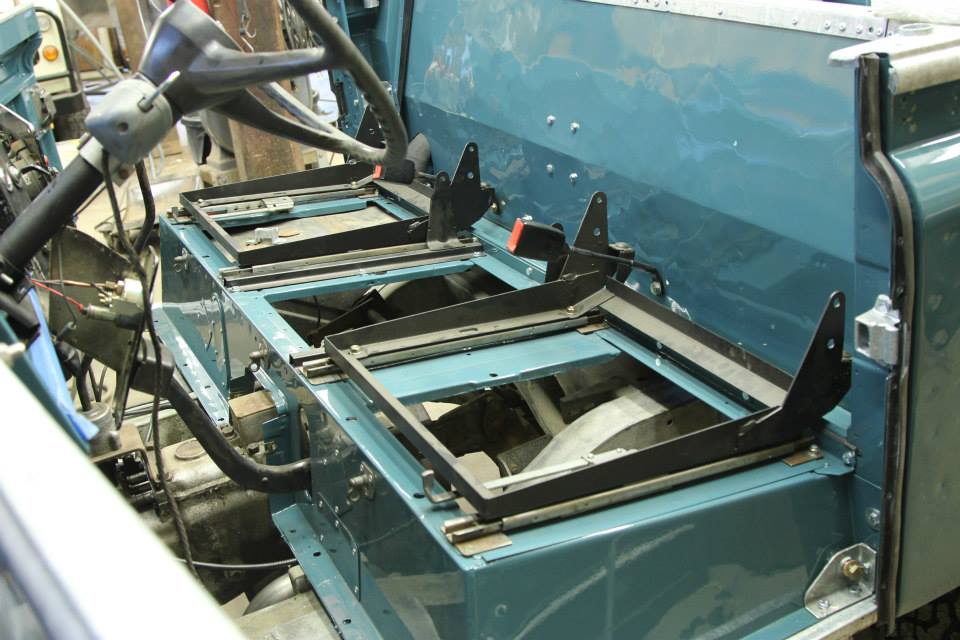 Refinished seat frames go in.