In May of 2014, Autoweek wrote an article featuring this 1962 Land Rover Series IIA, poking fun at it as a potential restoration candidate. Since we believe that any and all Land Rovers deserve to be restored we bought it and set to work bringing it back to life! We meticulously buffed out all the body panels to intentionally bring out the patina for an authentic look.
Video
Gallery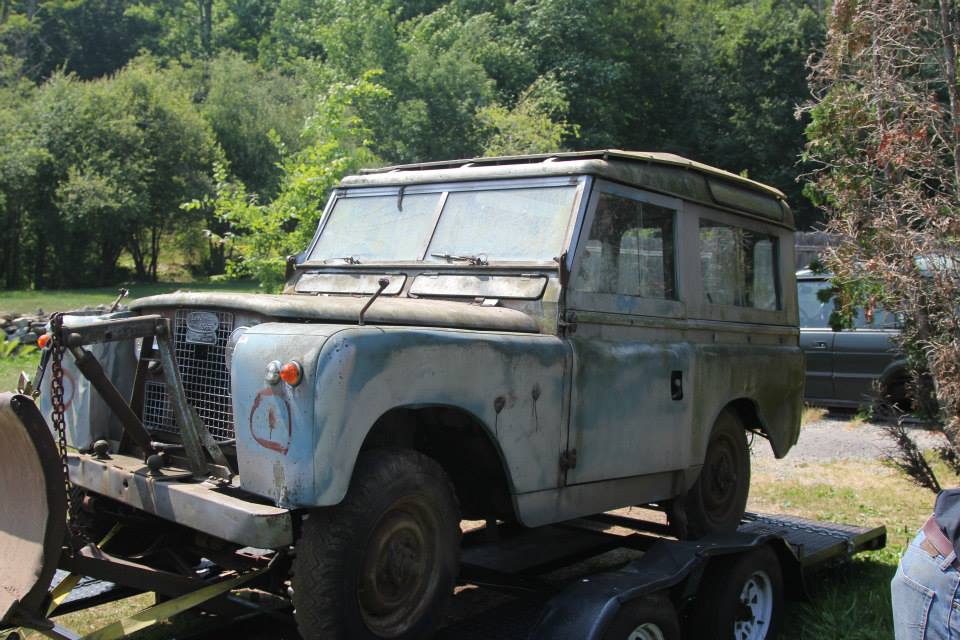 This 1962 Series IIa was a equipped with a plow from the factory. The original owner was from Sherman CT, it was sold to Hayestown Foreign Car in Danbury CT in 1978 and used to plow their lot until 1990. It has 16,900 original miles.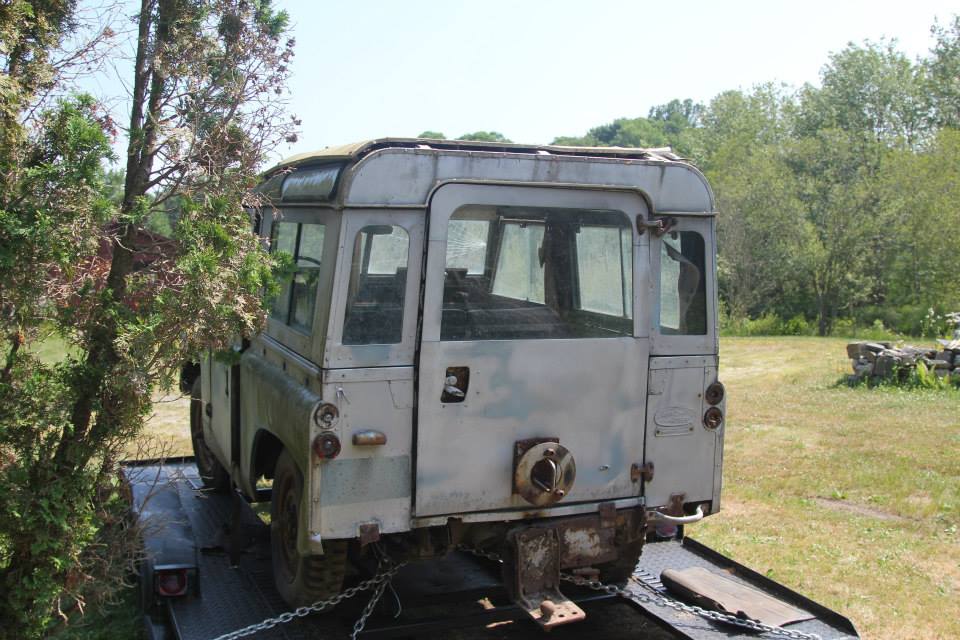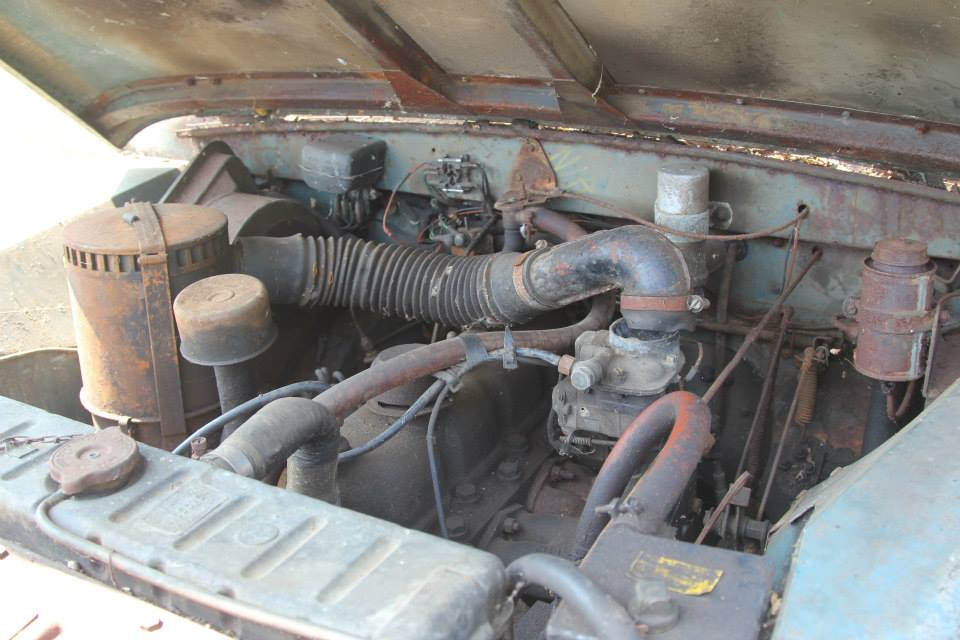 This motor has not run in decades.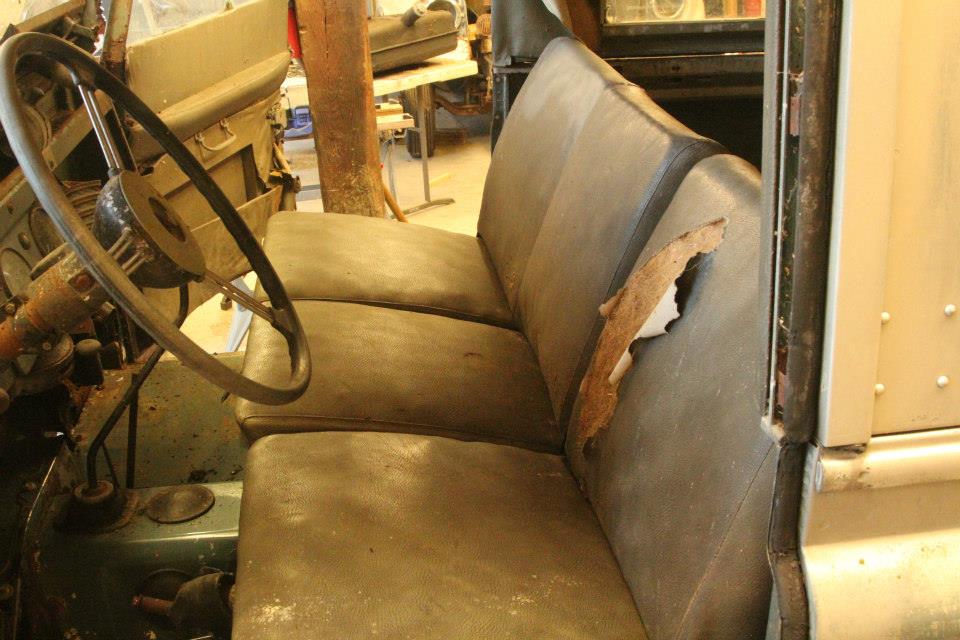 The original interior.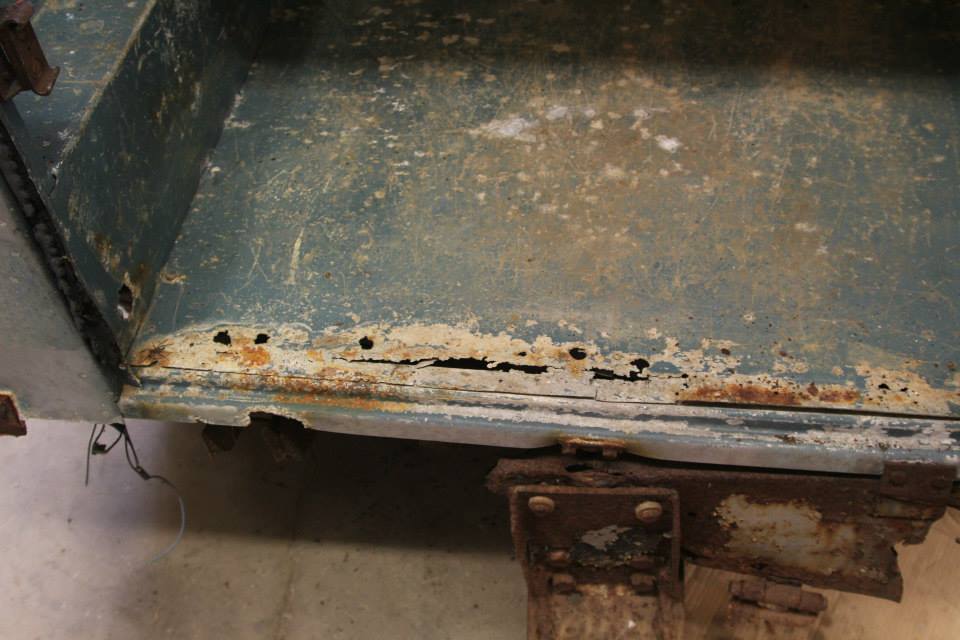 Severe corrosion on the rear floor.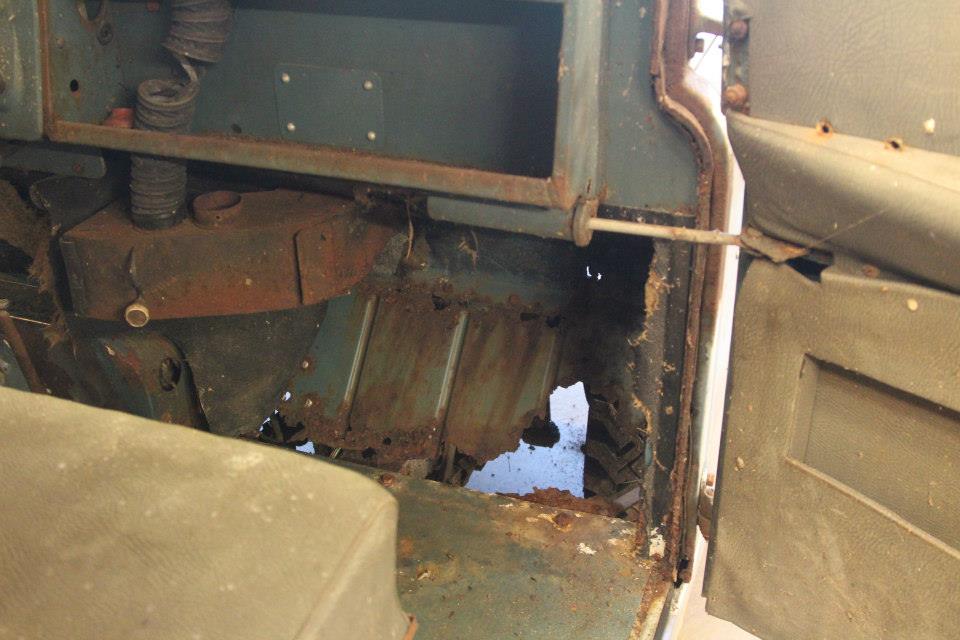 The bulkhead was badly rotted.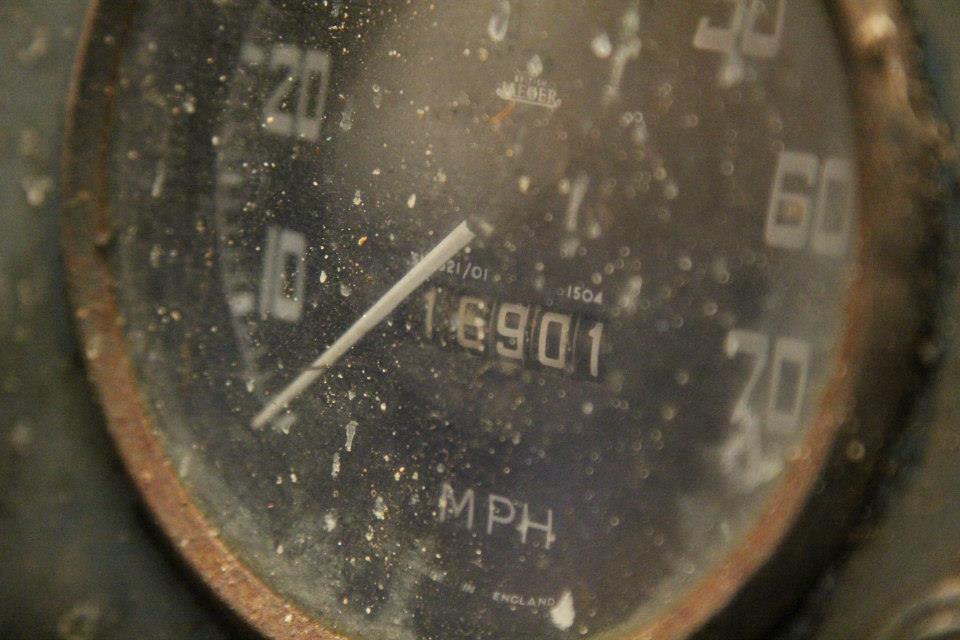 Only 16,901 original miles.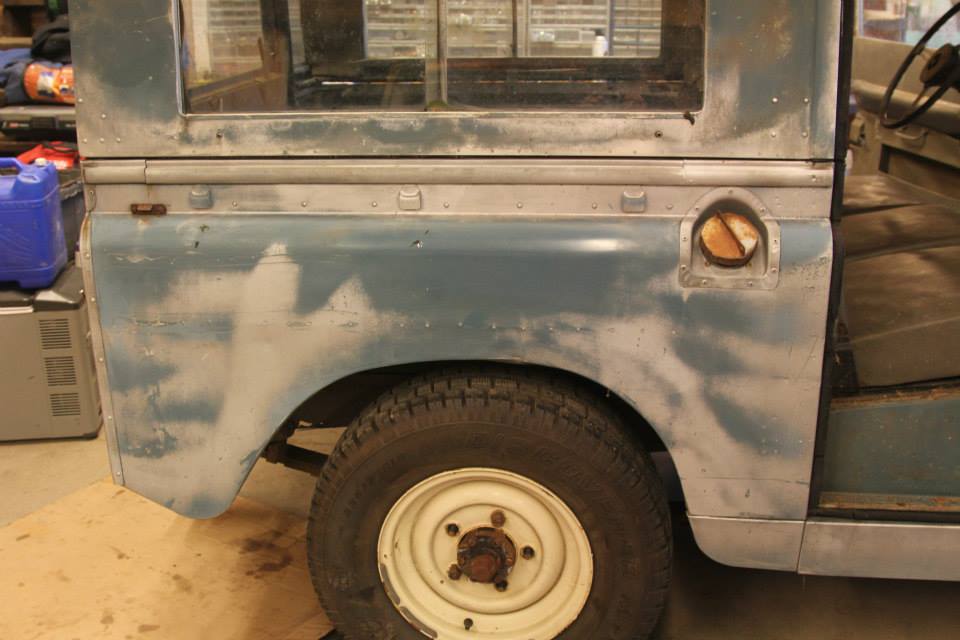 The body was spray painted silver but we experimented with lacquer thinner and steel wool and realized we could expose the original Marine Blue paint.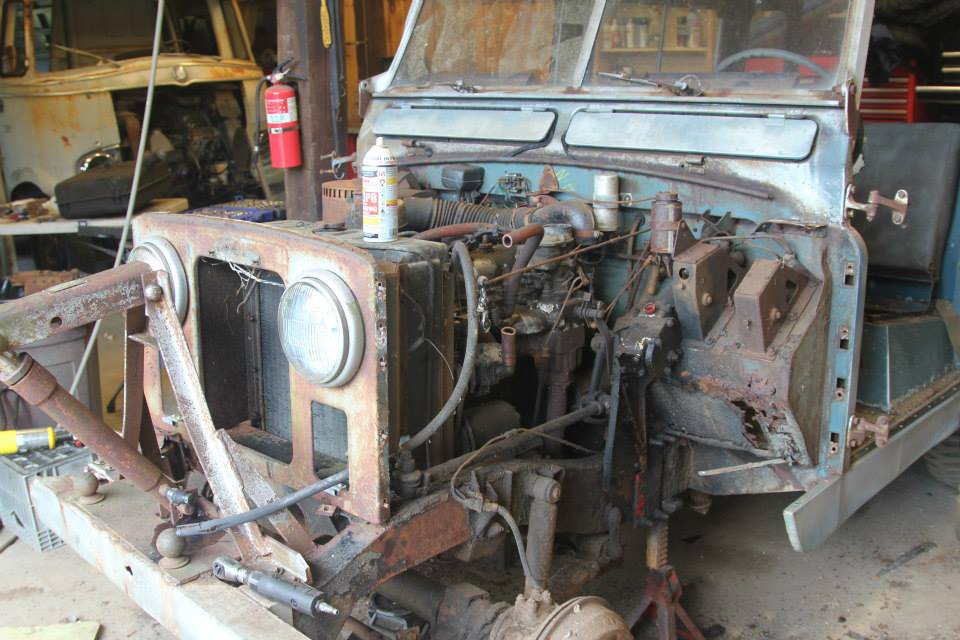 The tear down begins.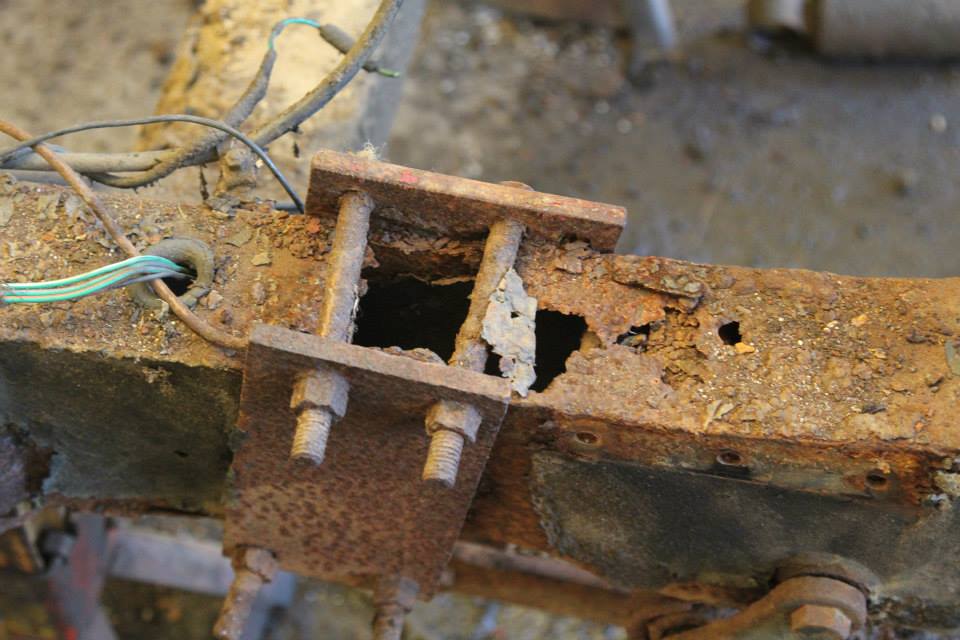 The frame was completely rotted out.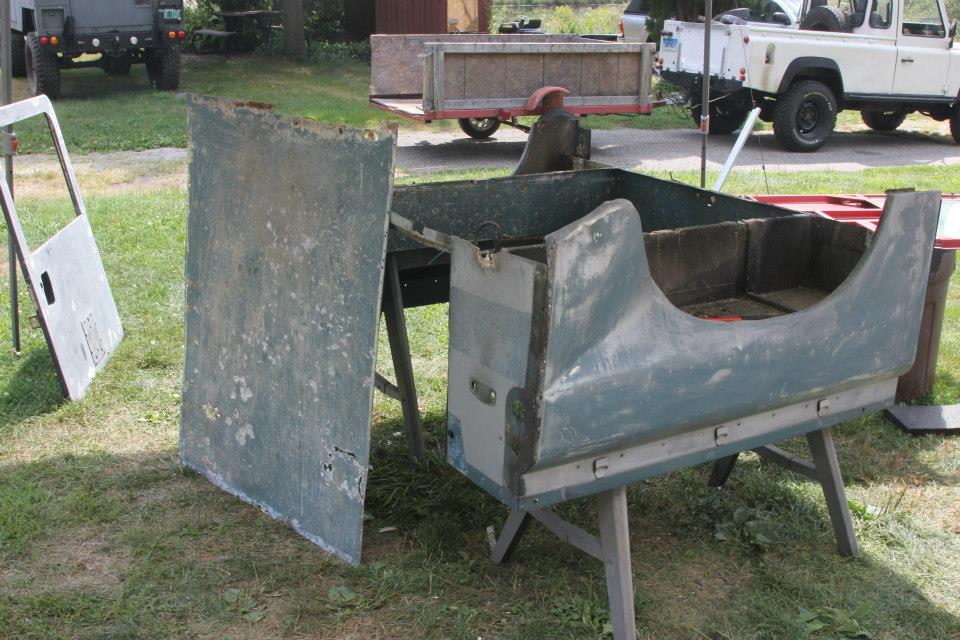 We removed the rotted rear floor from the tub.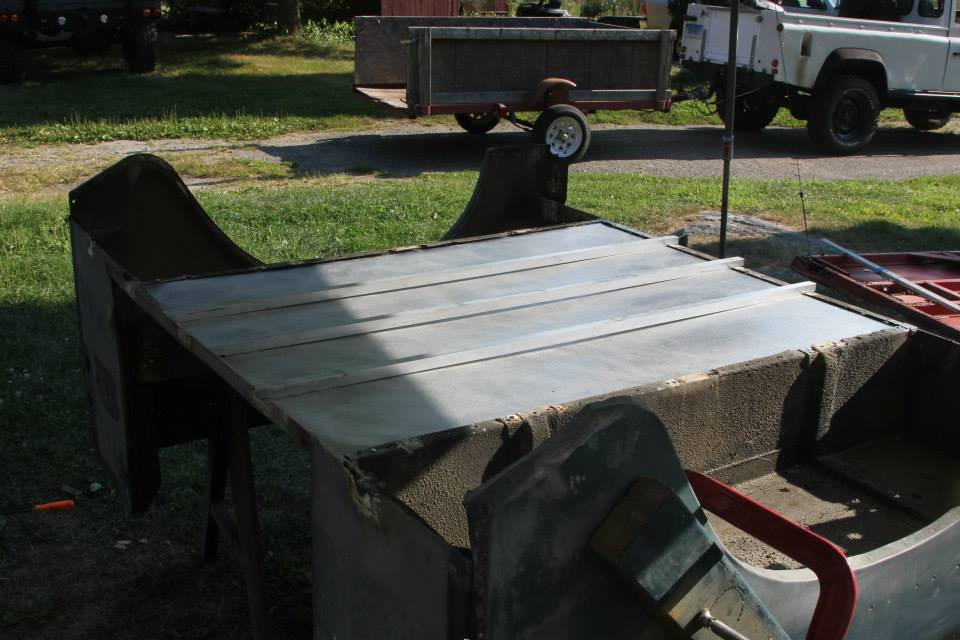 A new rear floor is installed.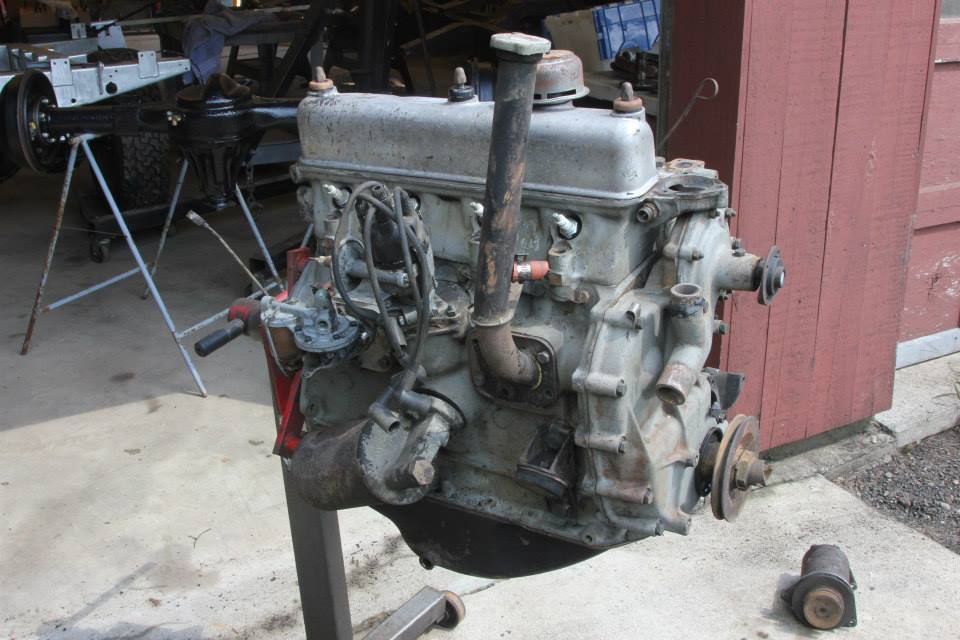 The original motor is ready for rebuild.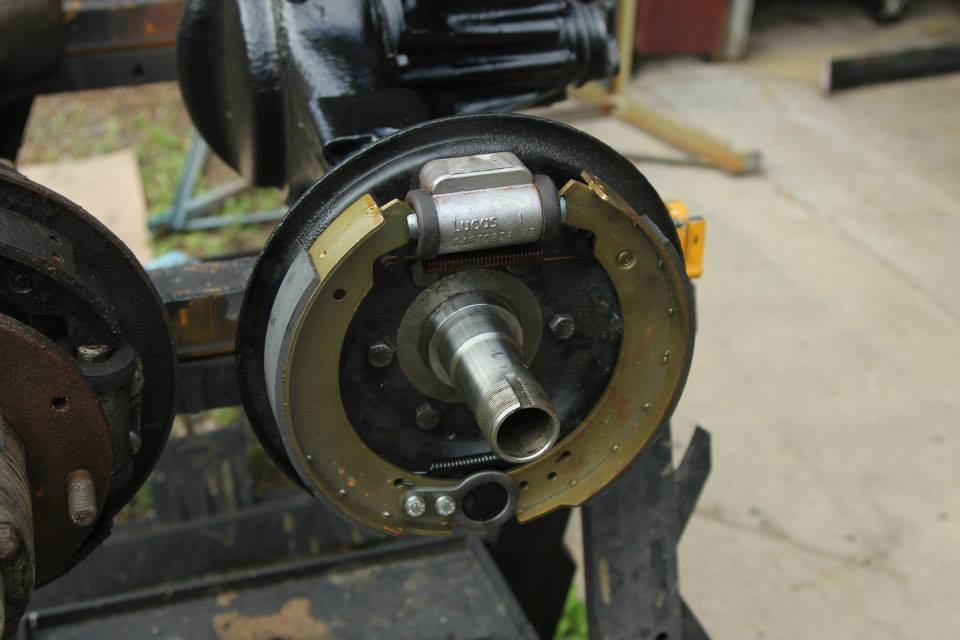 The axles are refurbished and the brakes are completely rebuilt using genuine Land Rover wheel cylinders.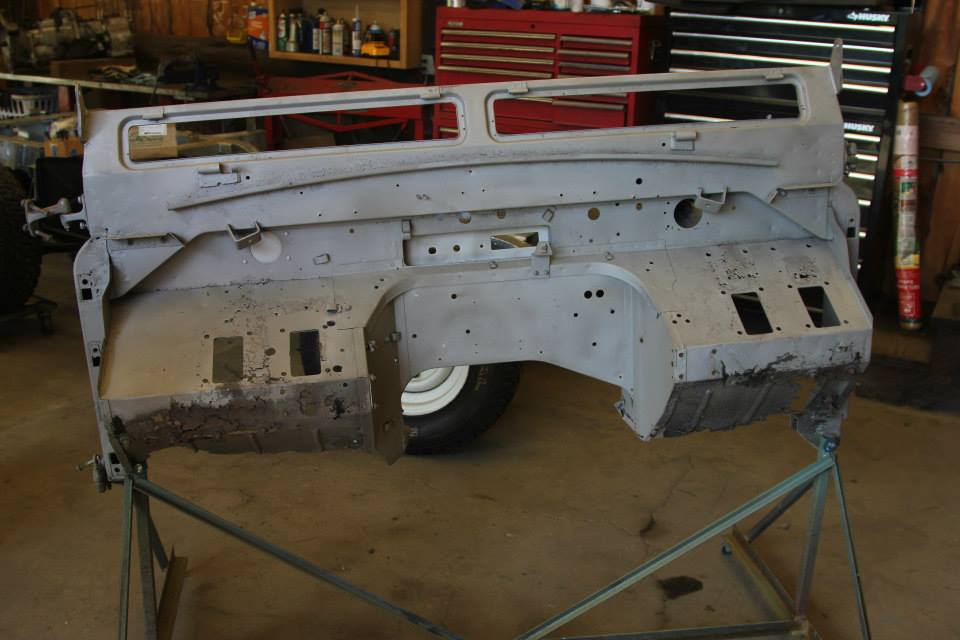 The bulkhead is bead blasted revealing lots of rot in the foot wells.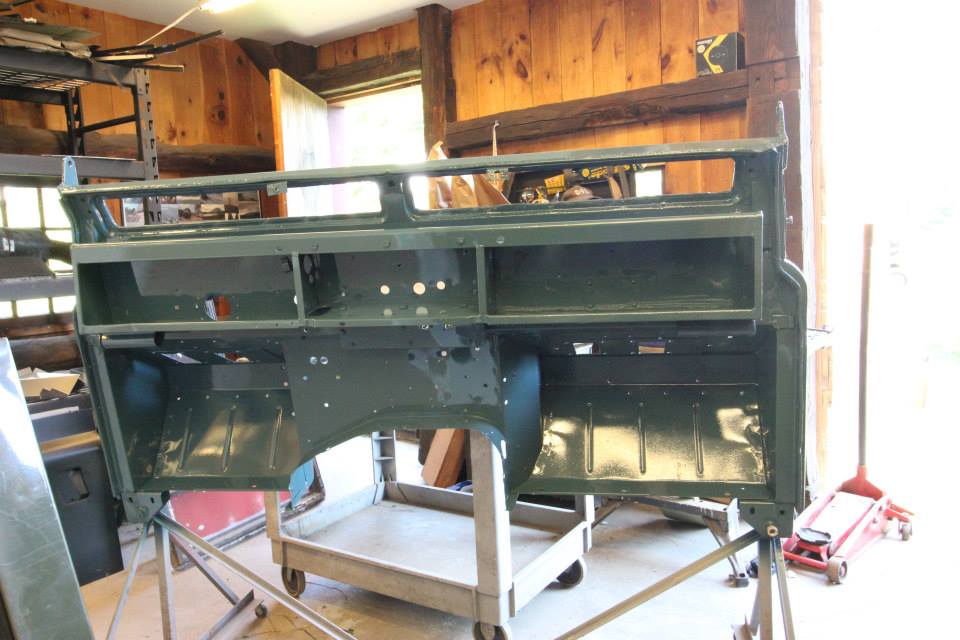 The bulkhead is repainted.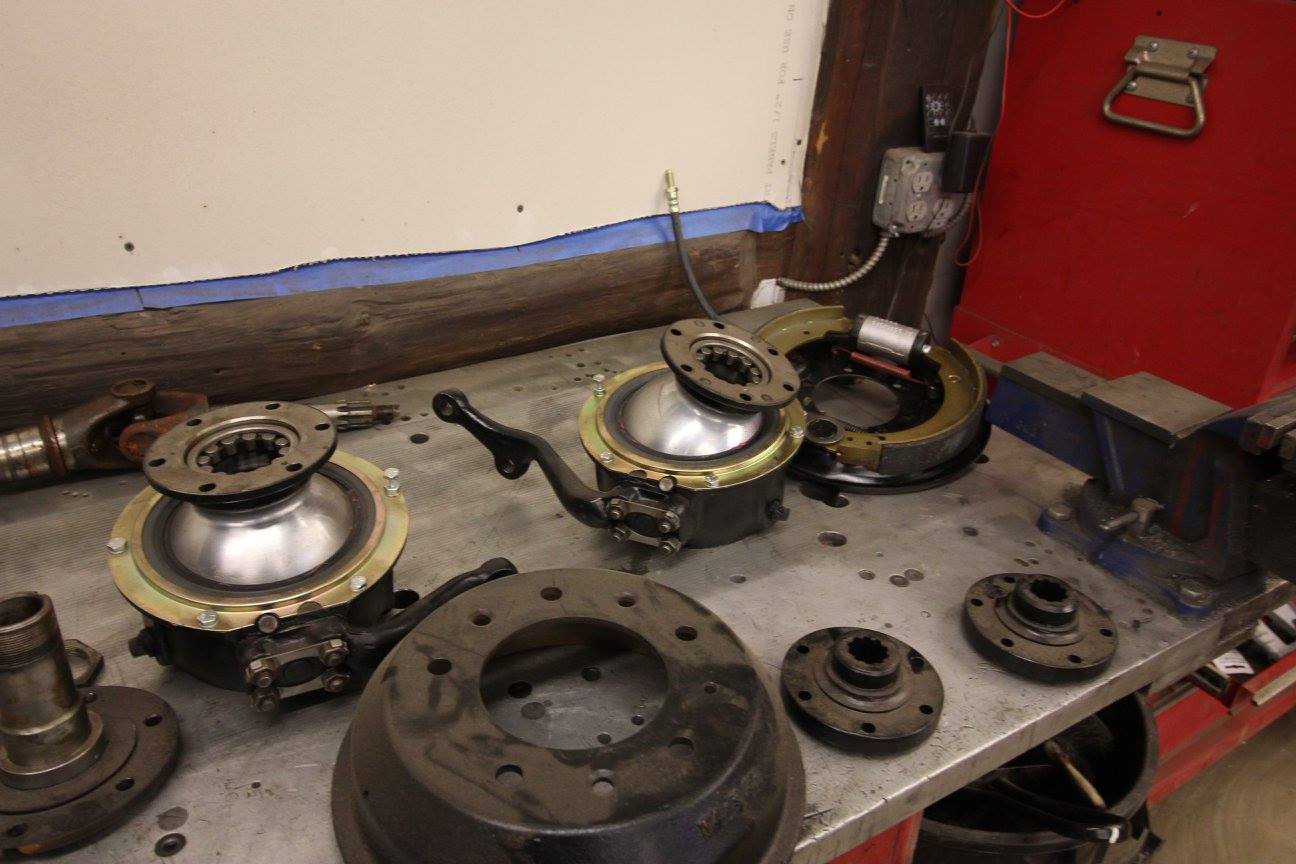 The swivels are rebuilt with new swivel balls.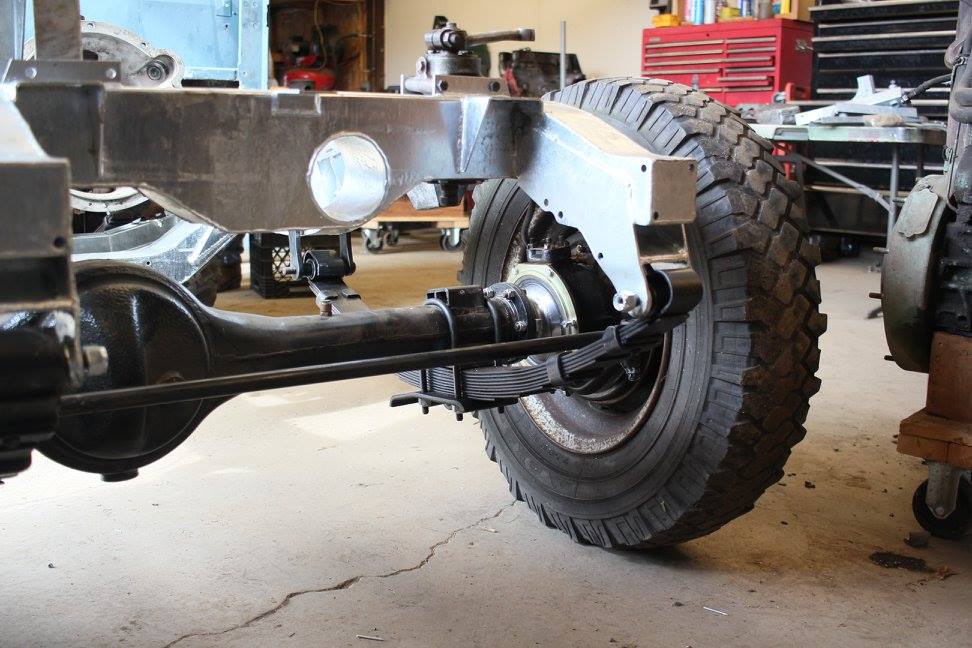 The refurbished front axle is installed in a new galvanized frame with new springs.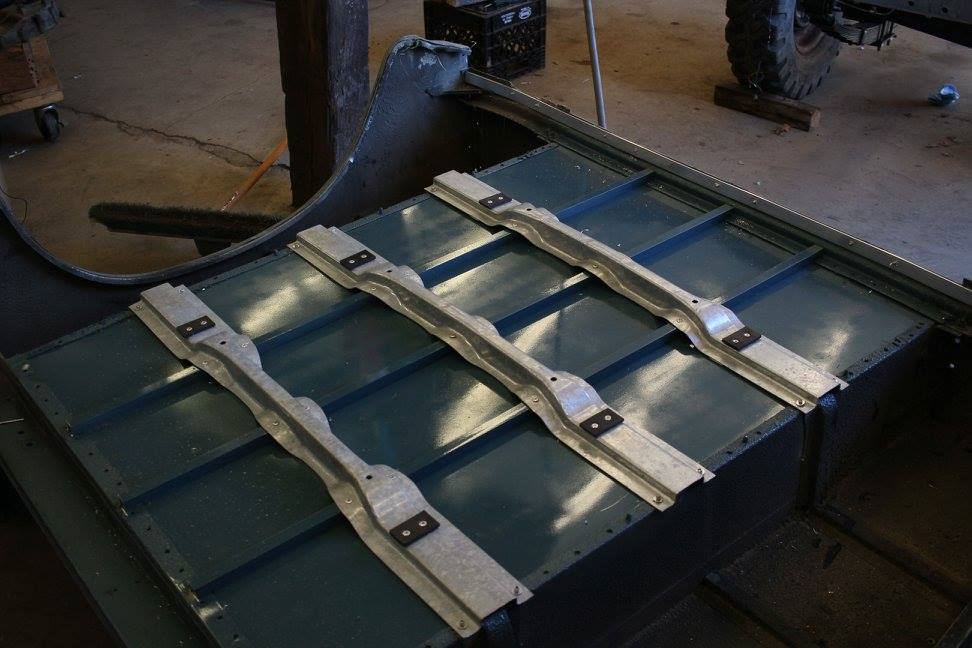 The new floor is painted and galvanized under body supports installed.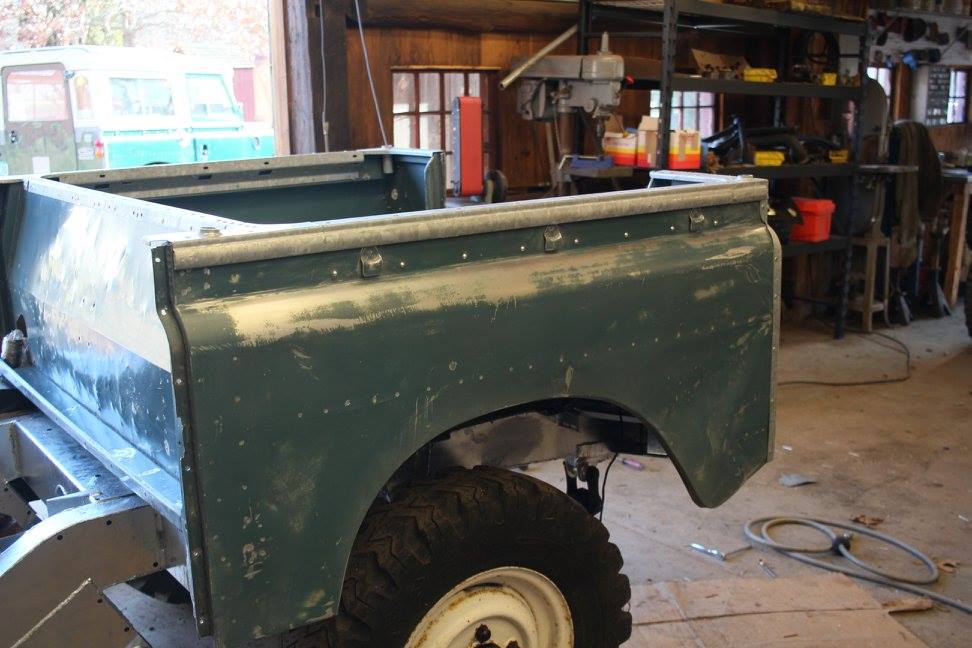 The rear tub is installed on the frame. The cappings were re-galvanized and reinstalled with the correct hammer rivets.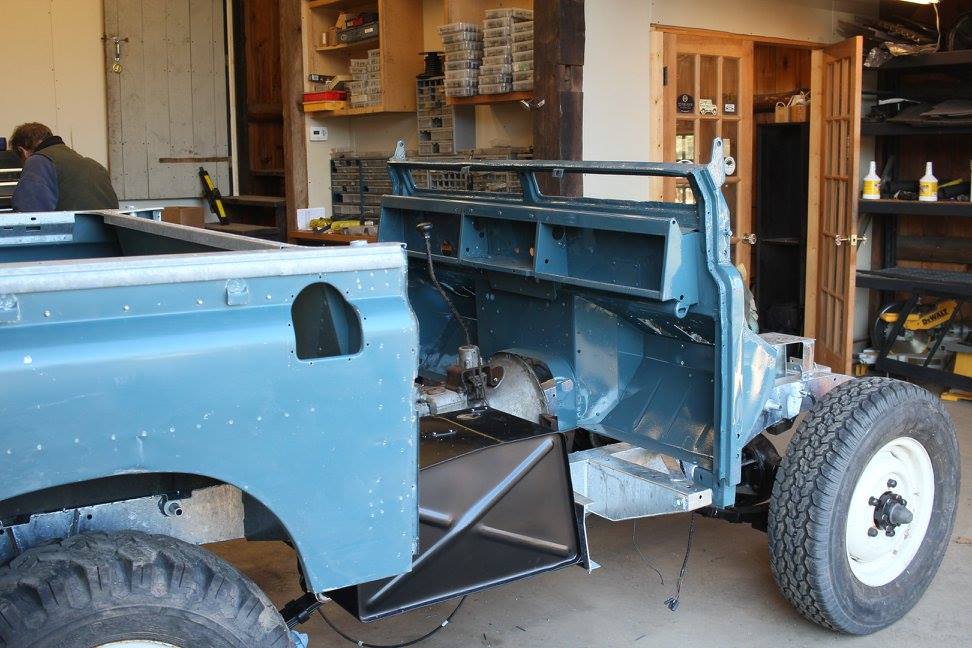 The bulkhead is installed on the frame.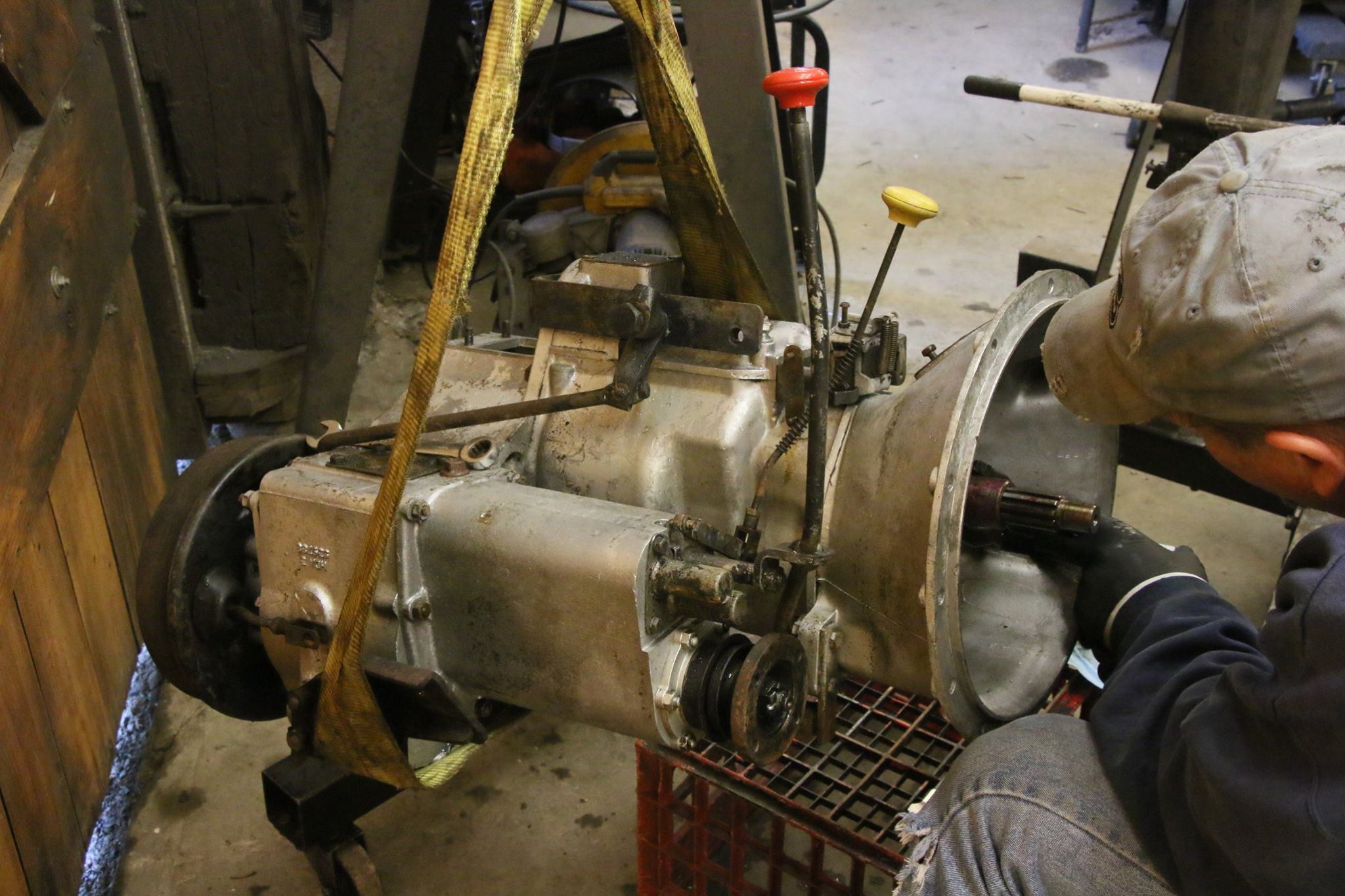 A low mileage Series III fully synchronized transmission is ready for install.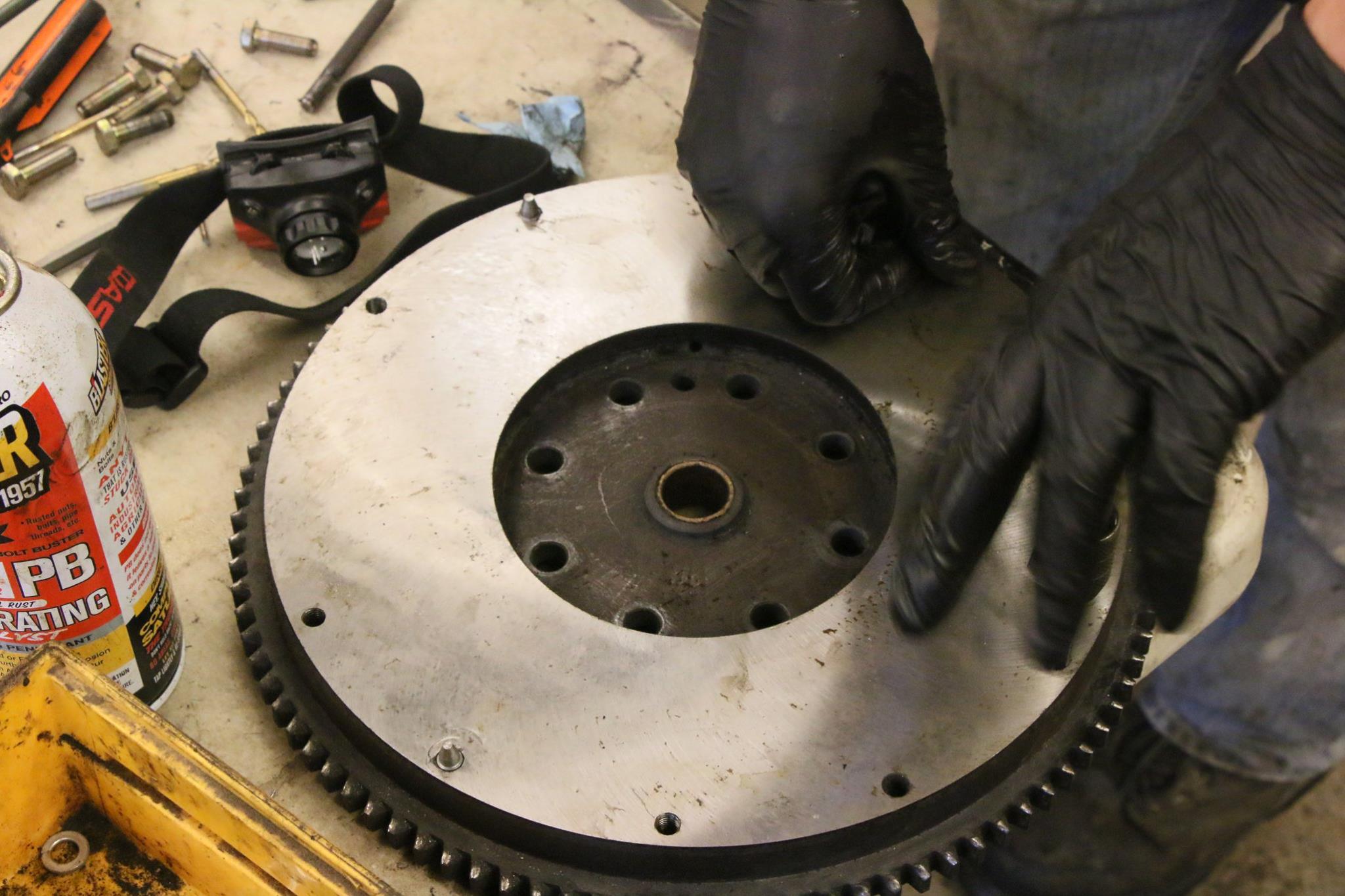 A flywheel for a 9.5 inch clutch is sourced and resurfaced.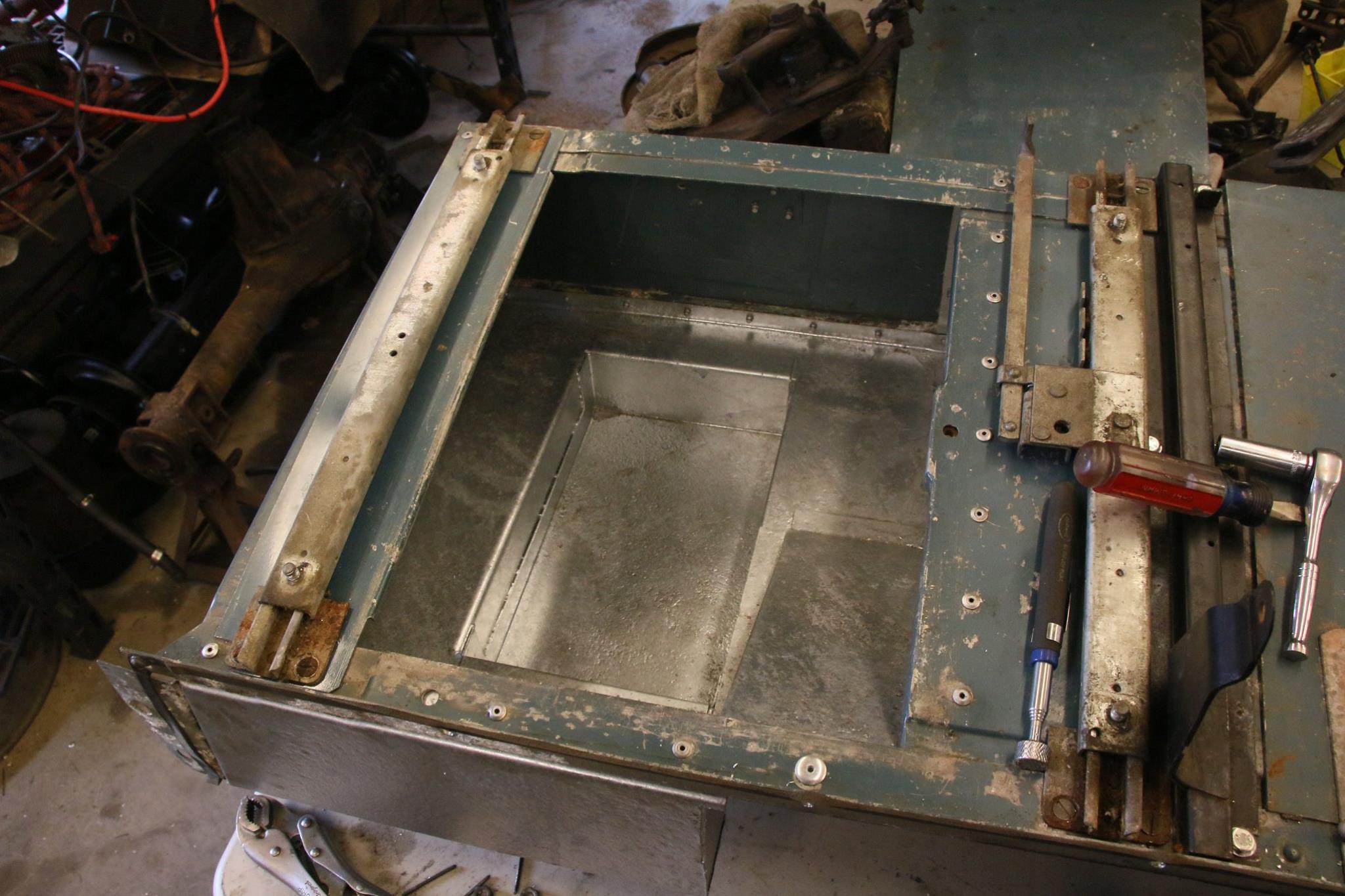 A galvanized under seat box is riveted to the seat box.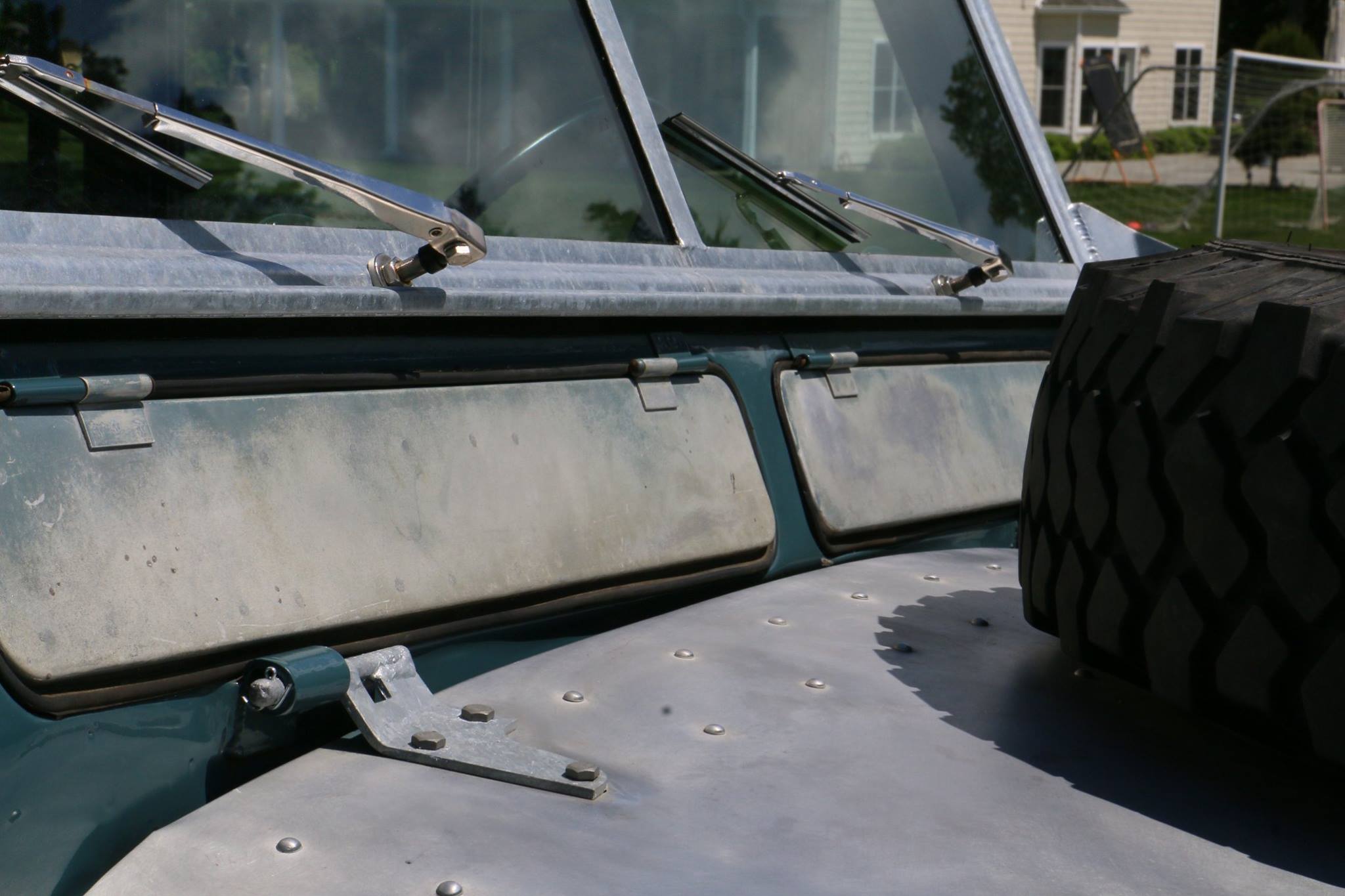 The windshield frame is re-galvanized and new glass installed.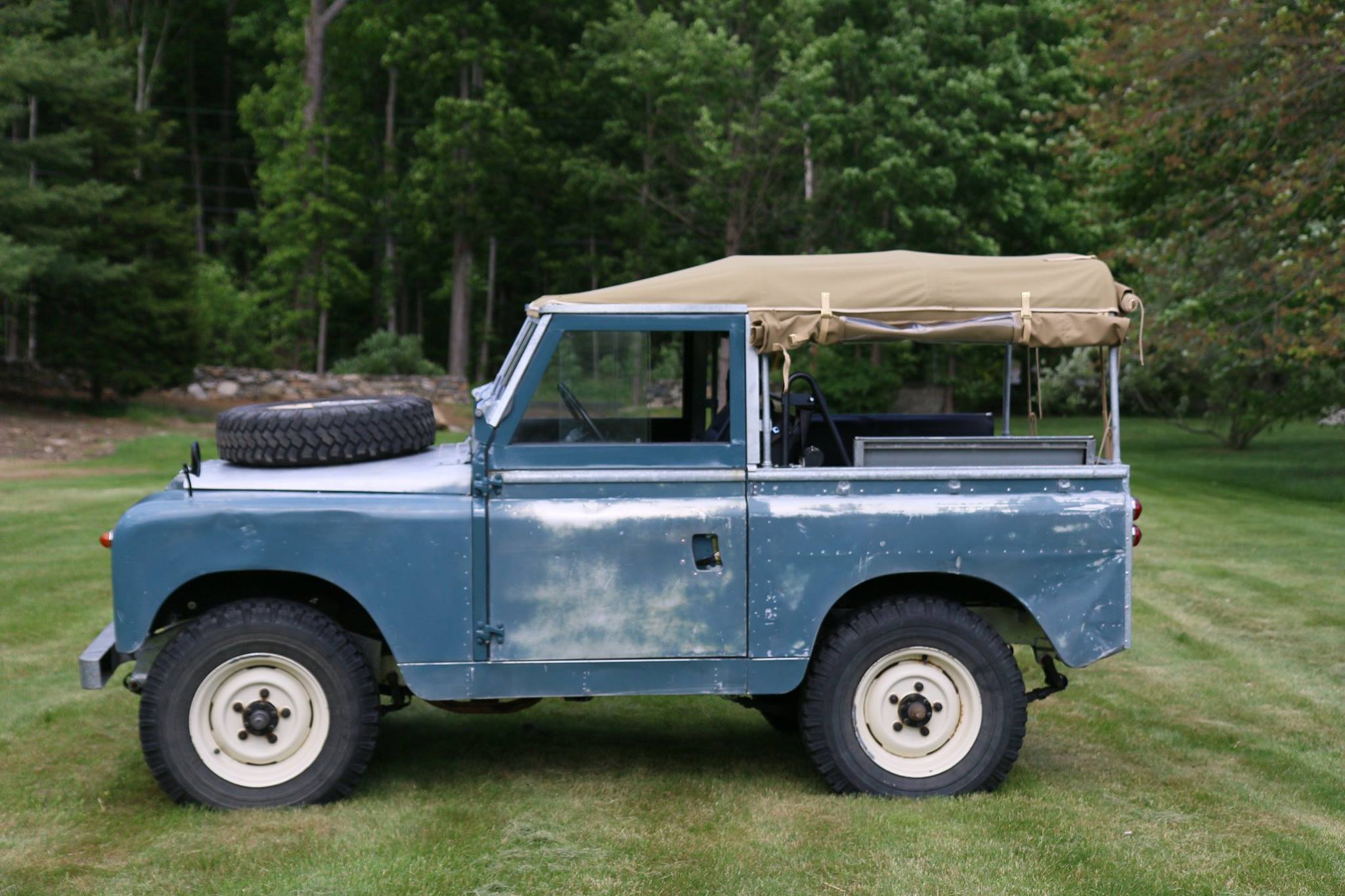 The finished product. Notice how well the patina appears with the galvanized cappings. The truck still has a nice original look but all the rust has been taken care of.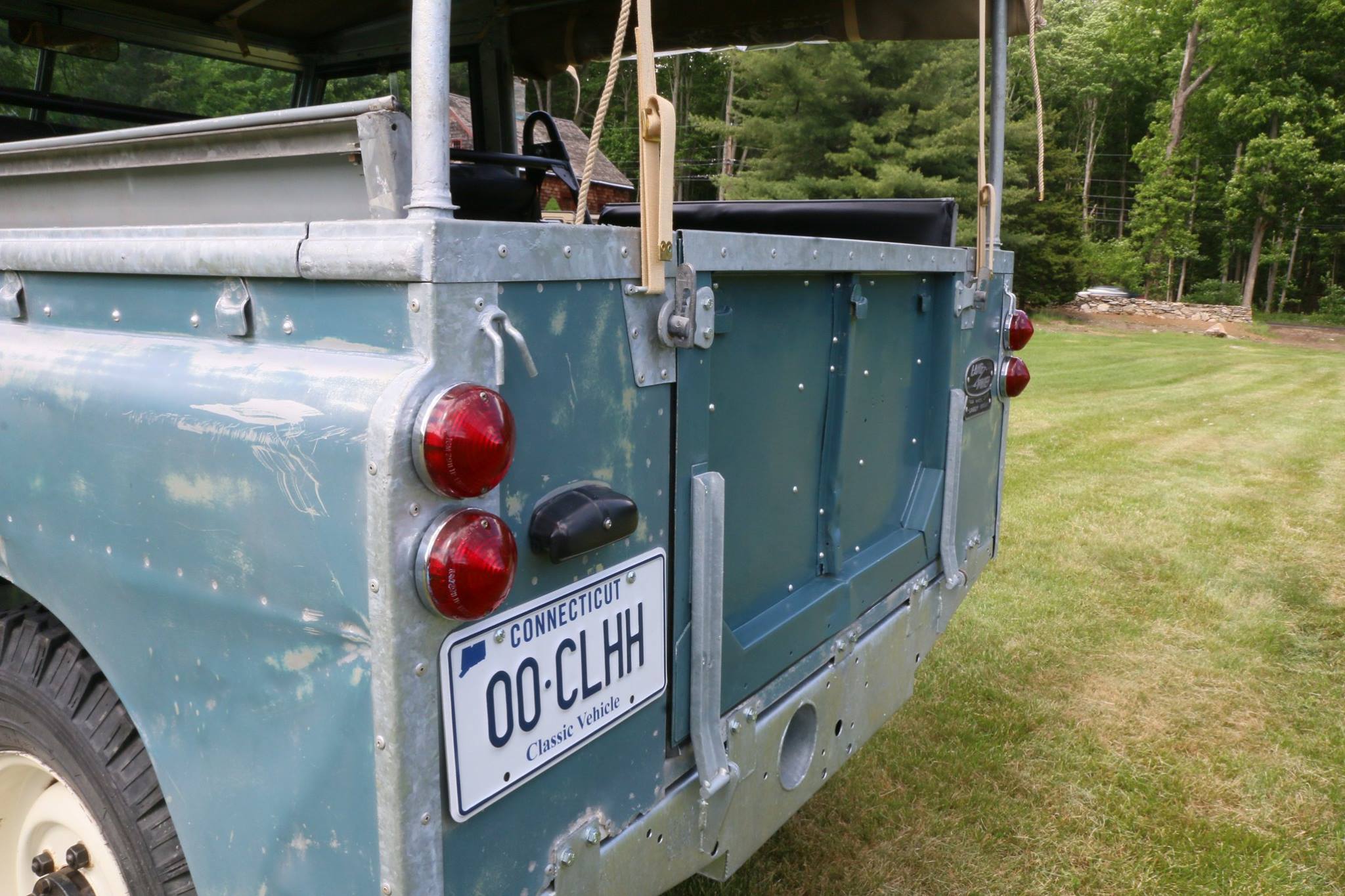 The original Made in England taillights were restored.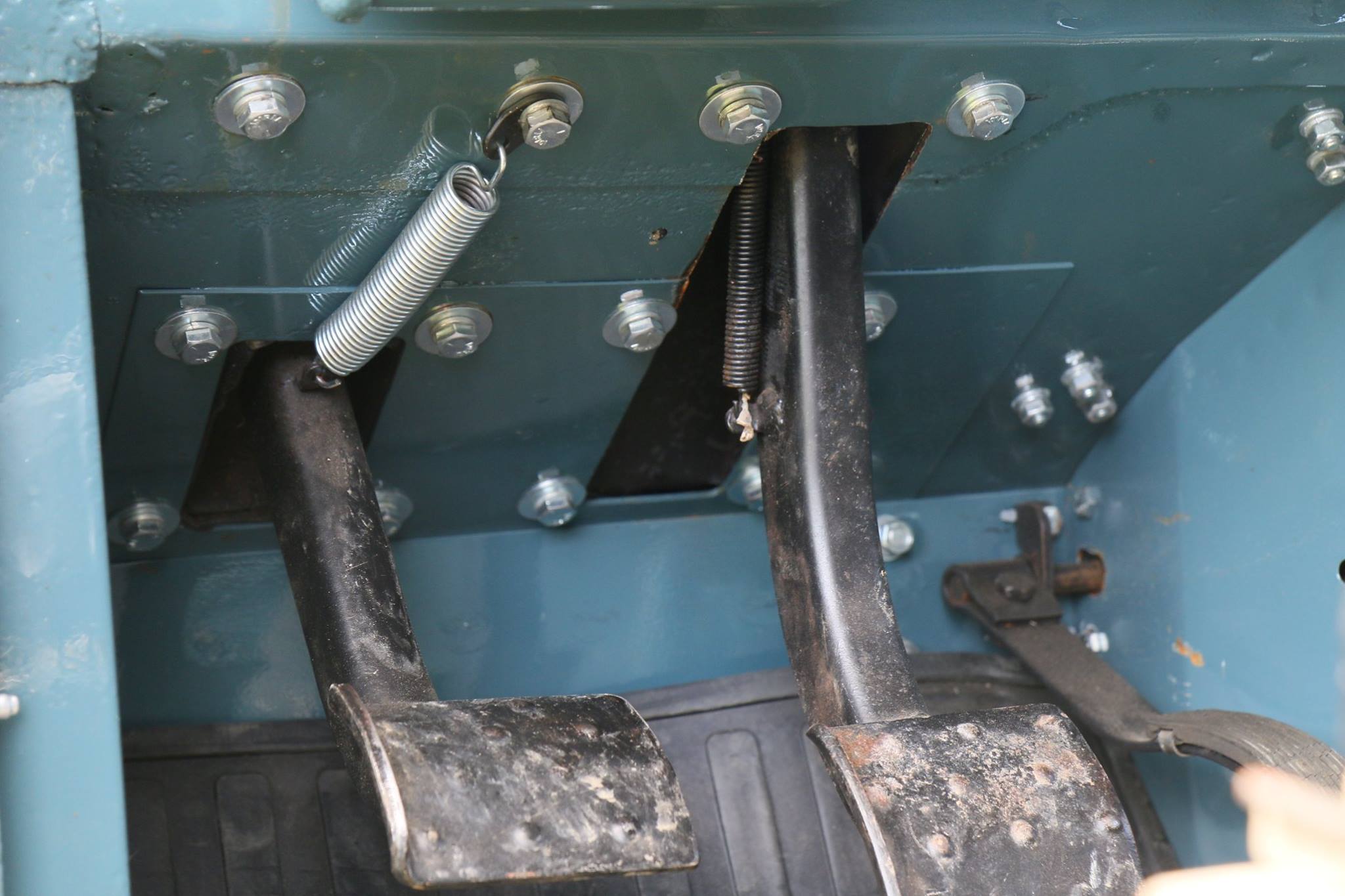 All of the nuts, bolts, and rivets on the entire truck have been replaced.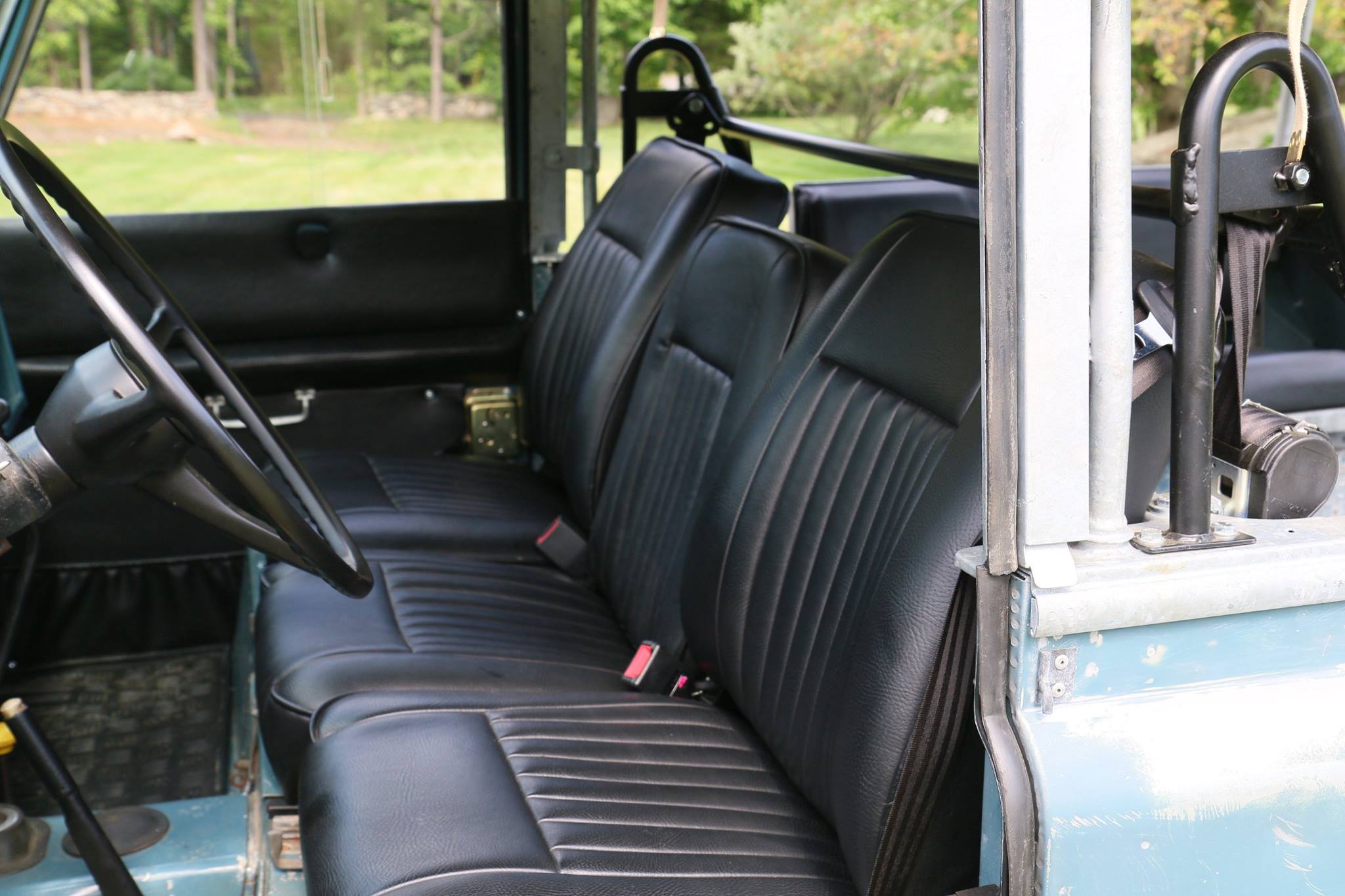 A new interior has been installed.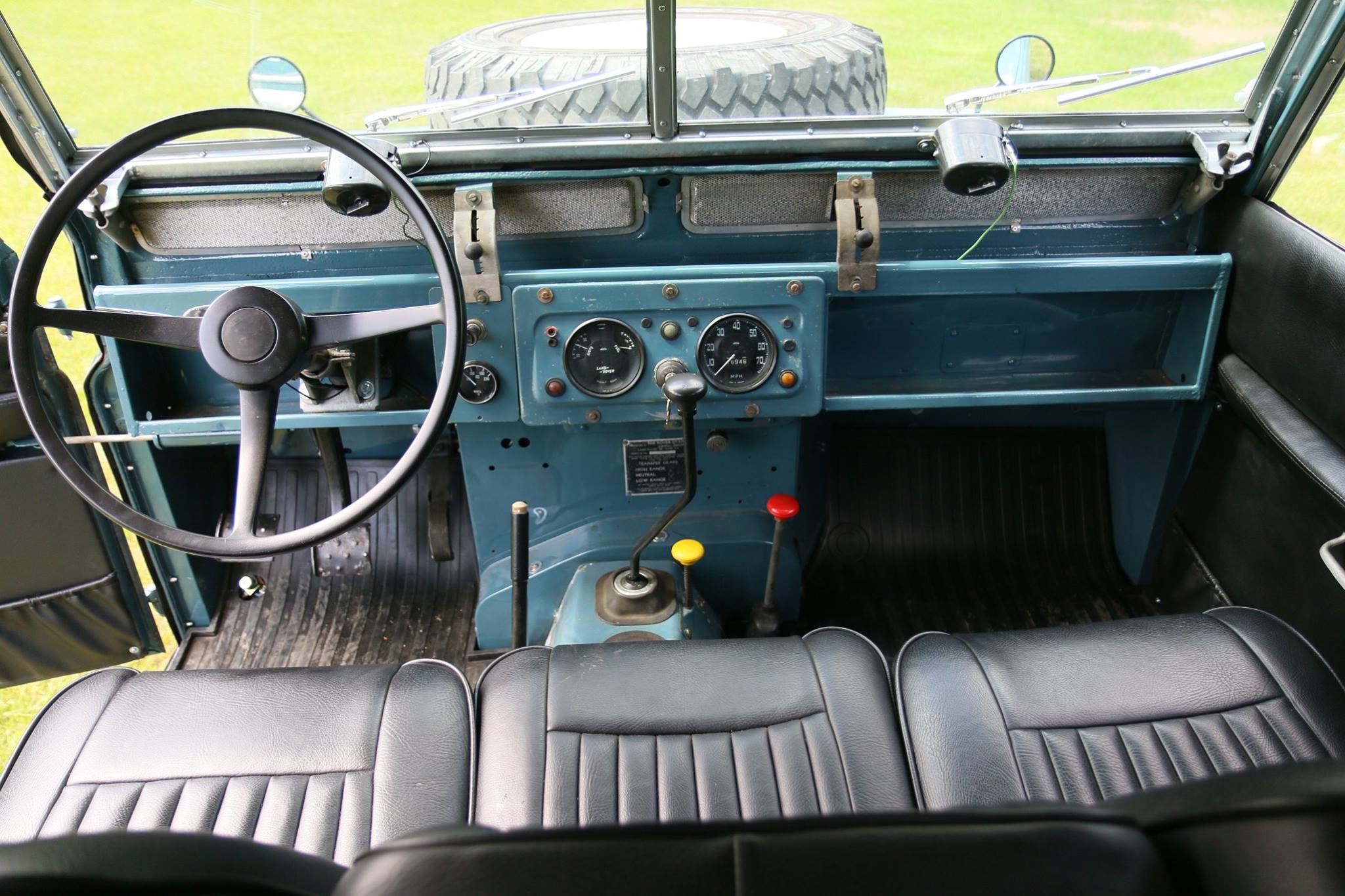 The bulkhead has been repainted but the gauge panel still has its original paint.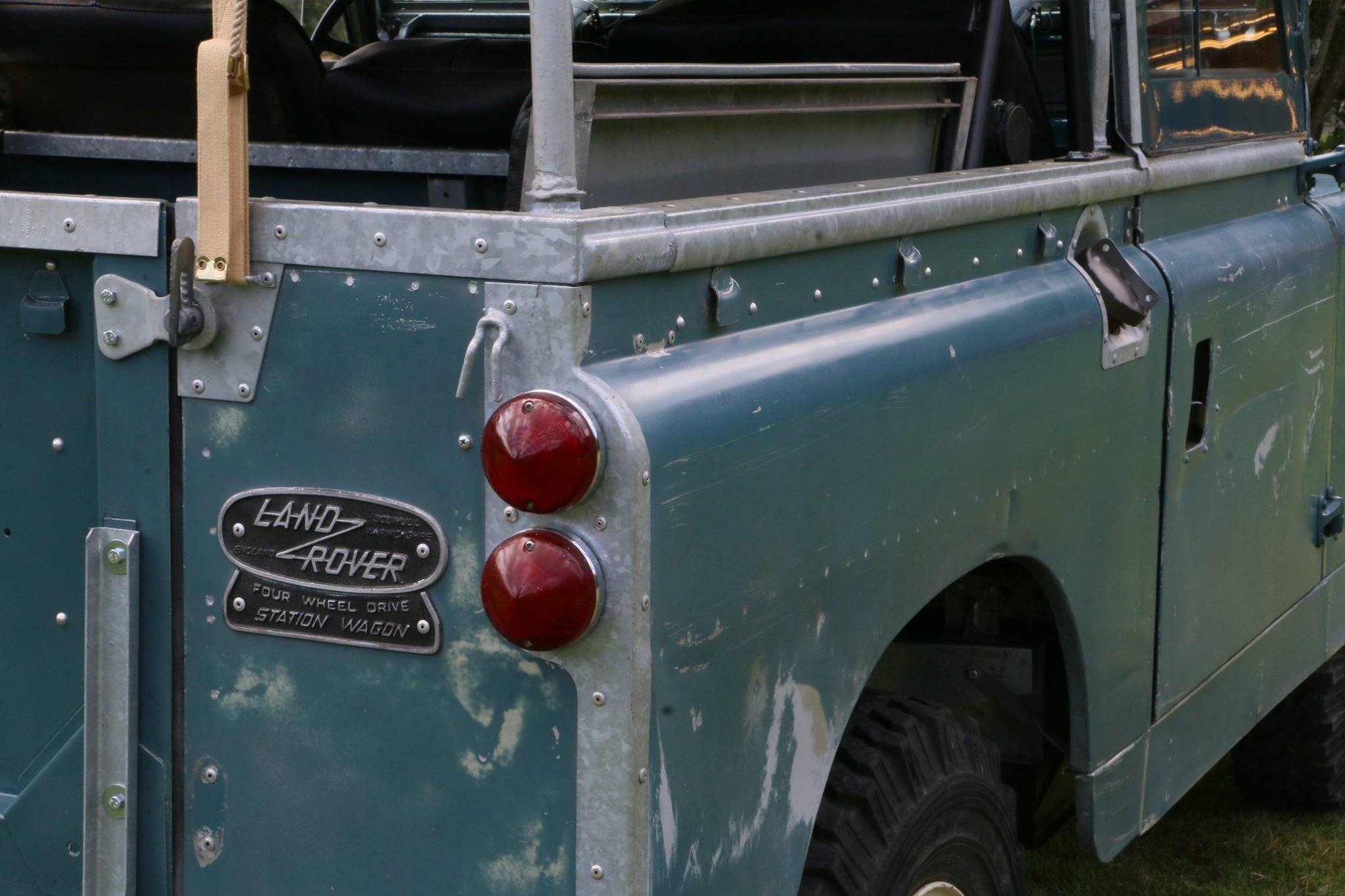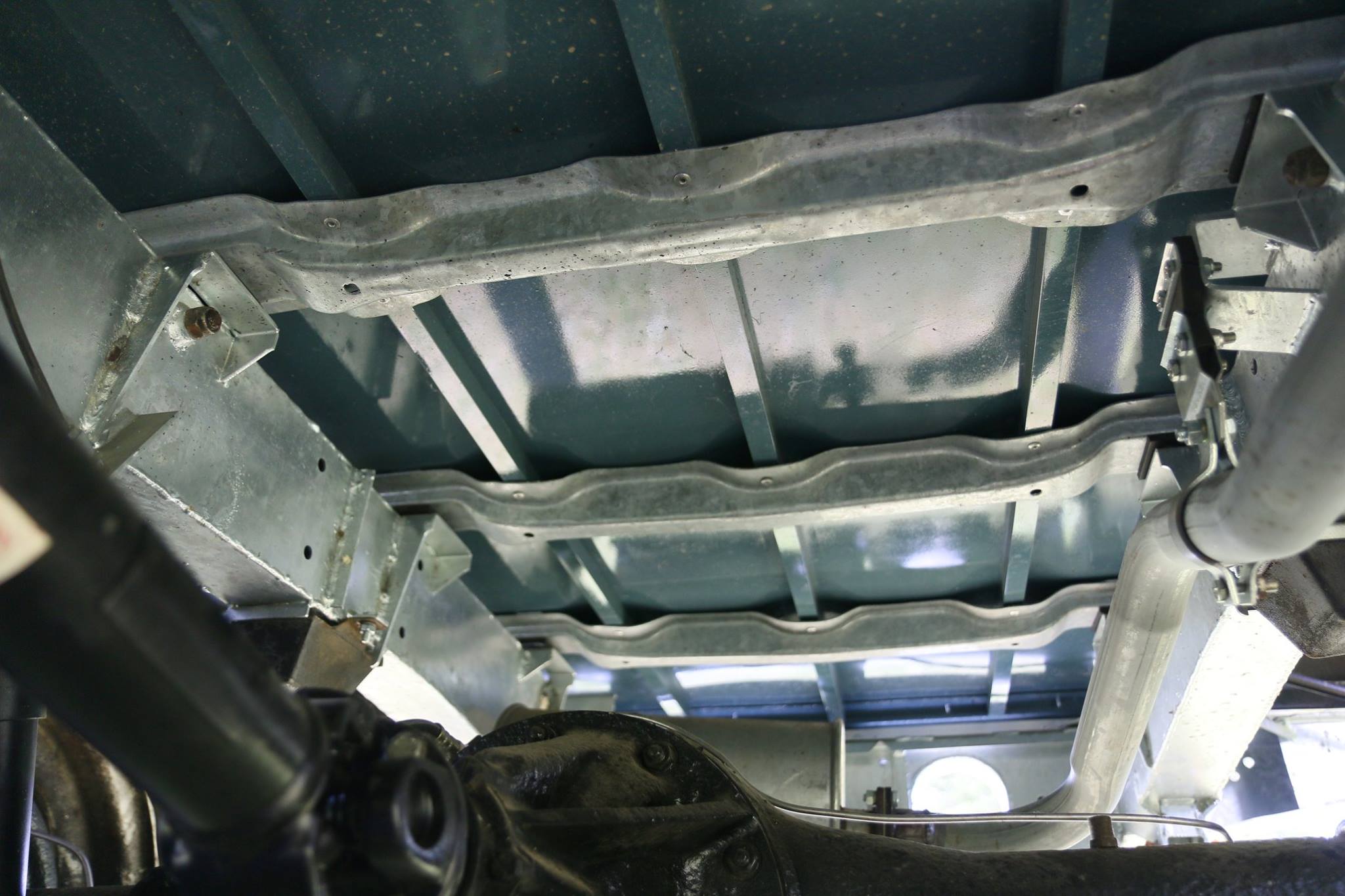 The underside looks just like our full restorations.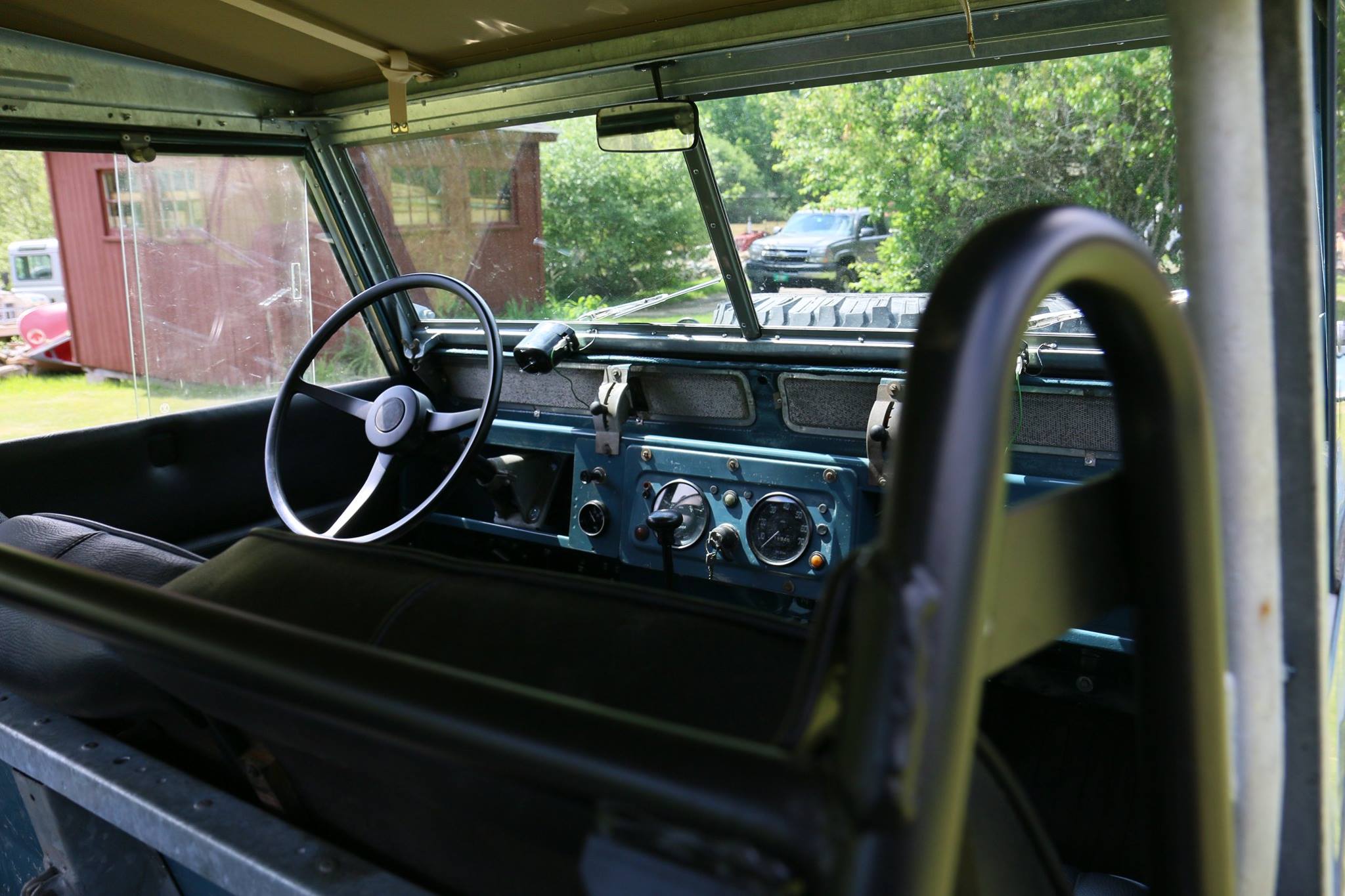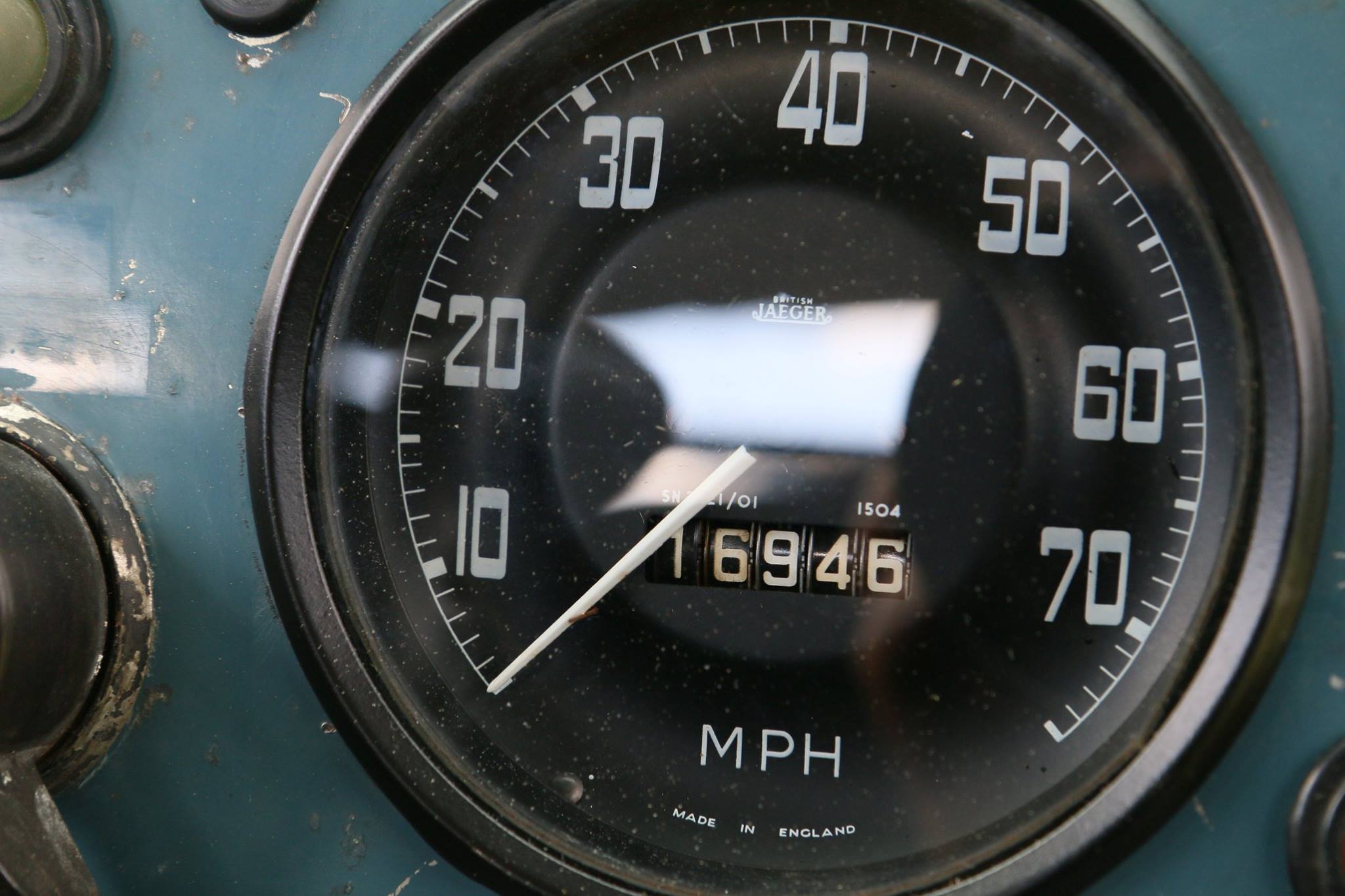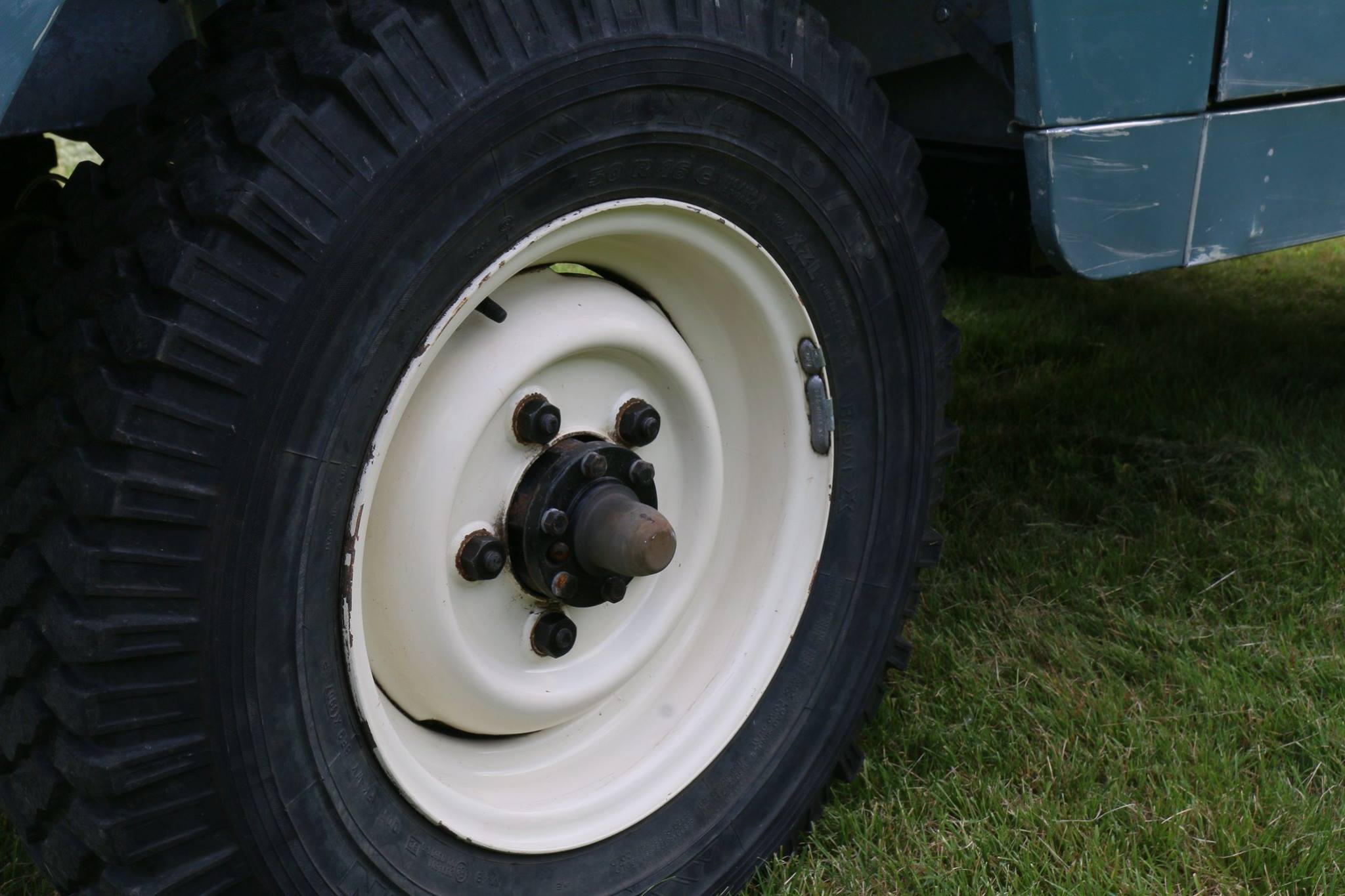 Early Defender 16 inch wheels with Michelin XZL tires.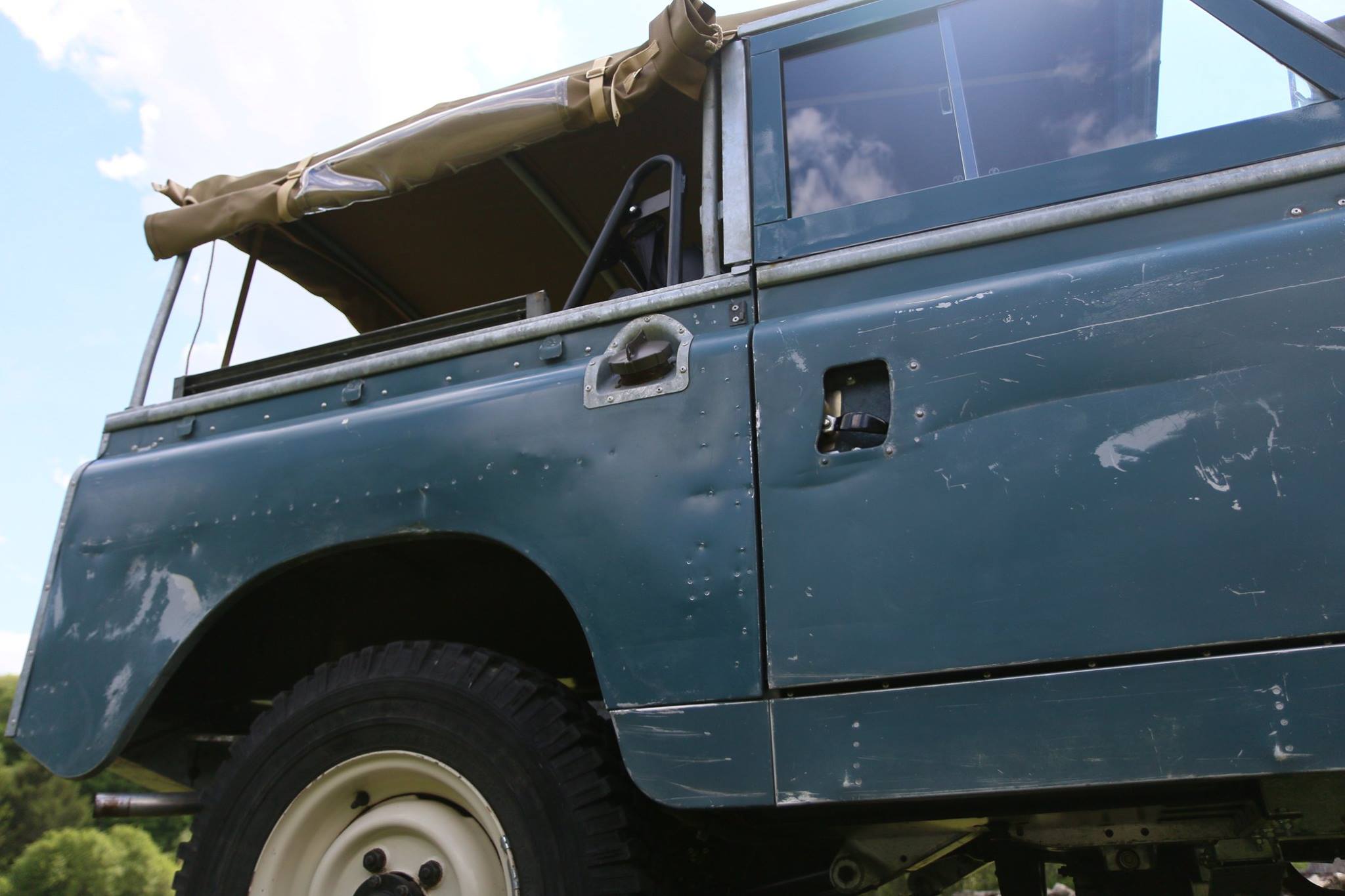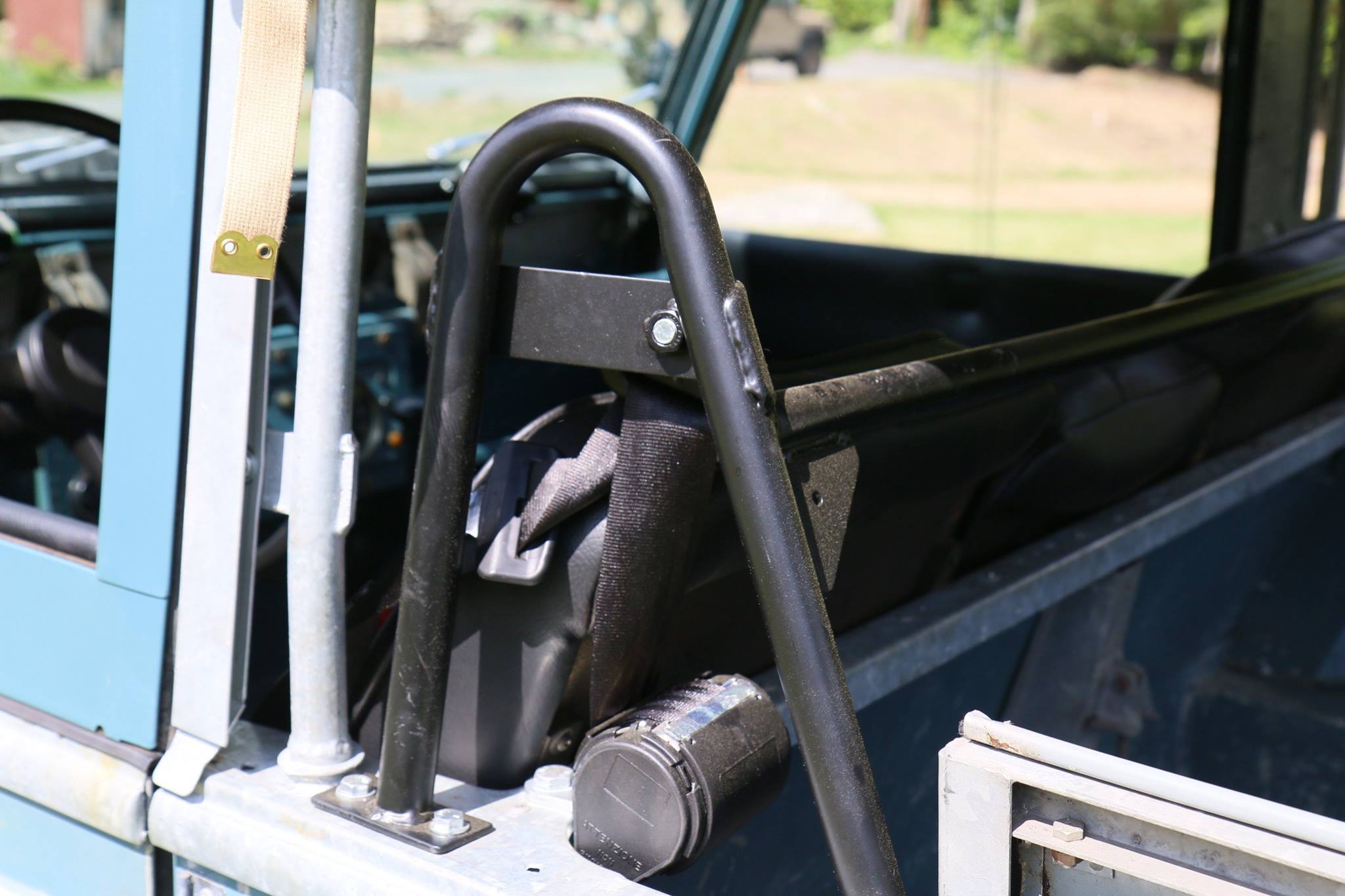 A seat belt bar is installed so that Defender shoulder harness seat belts can be used.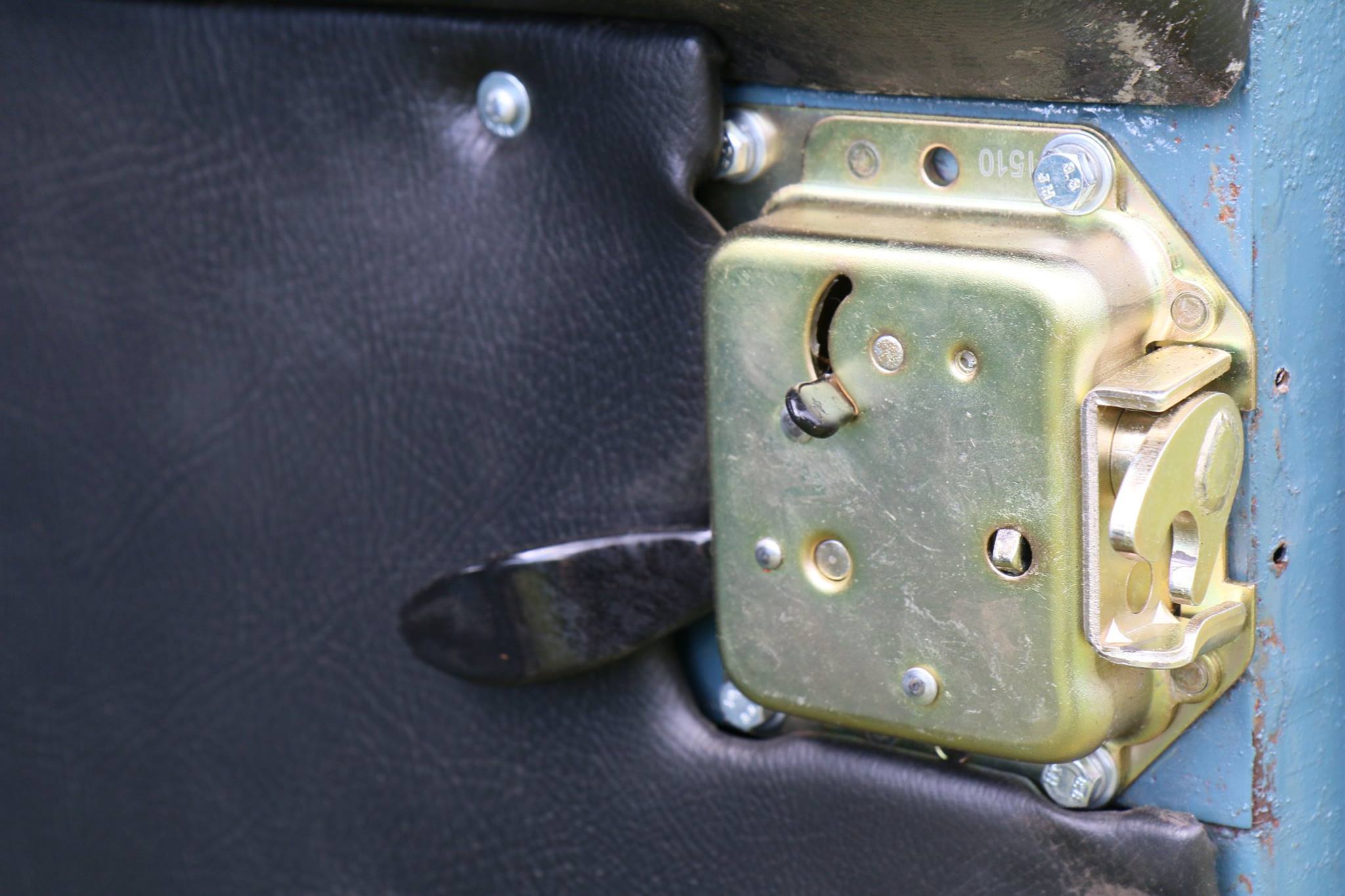 Series III door latches are installed.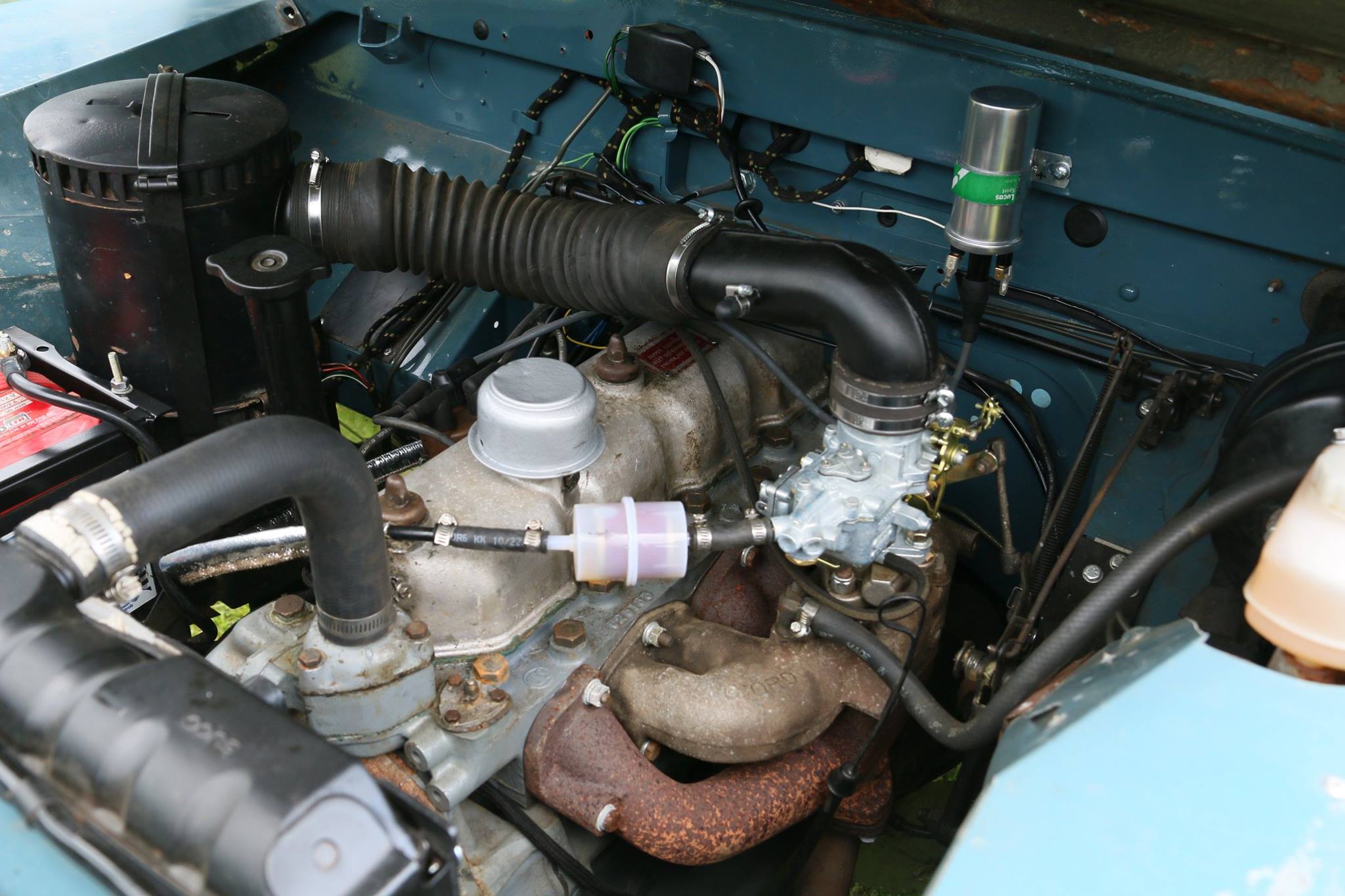 The original 2.25 engine was rebuilt.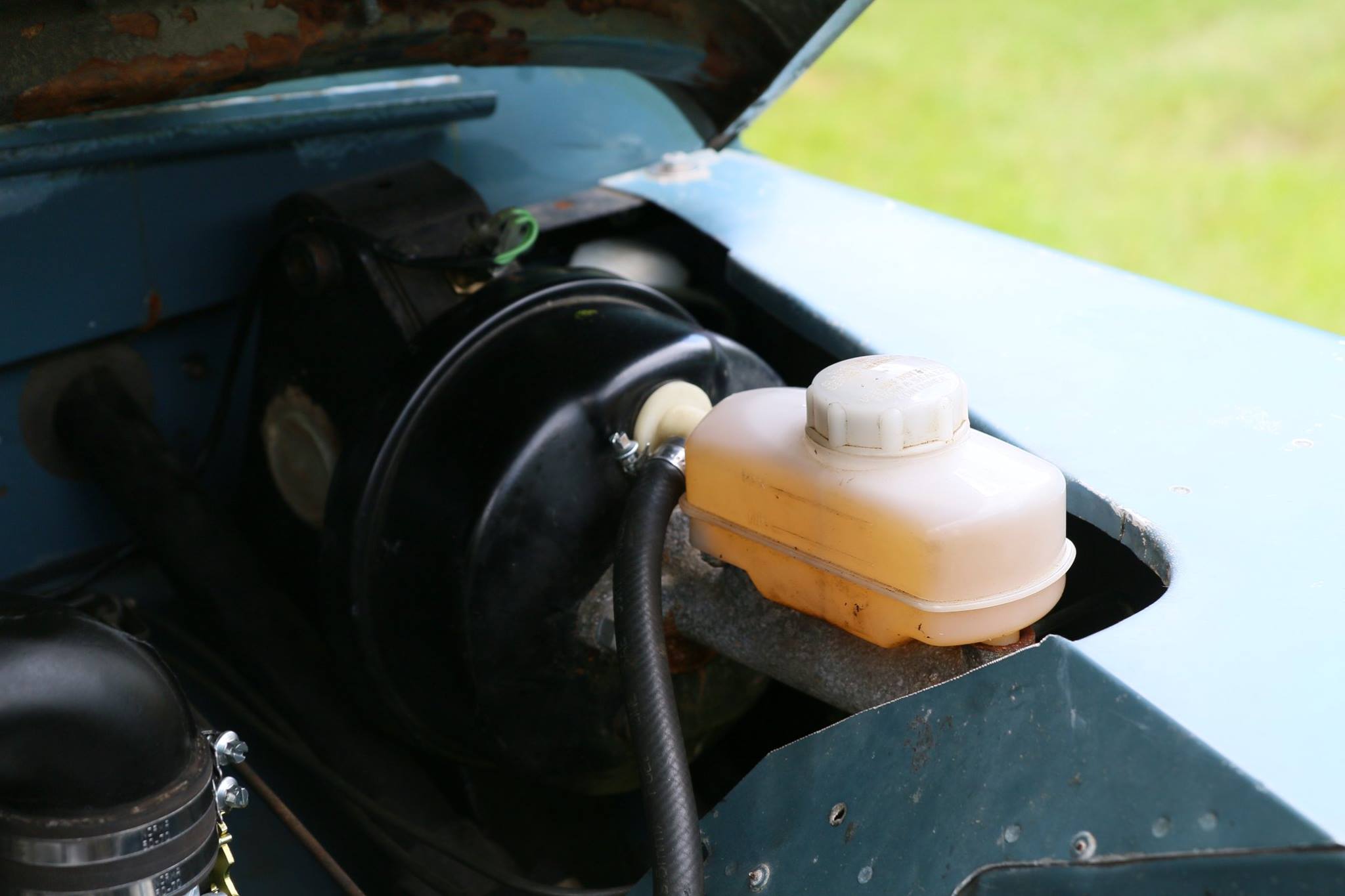 We did a power brake conversion using Series III parts. The fender was modified in a jig to clear the brake booster and master cylinder.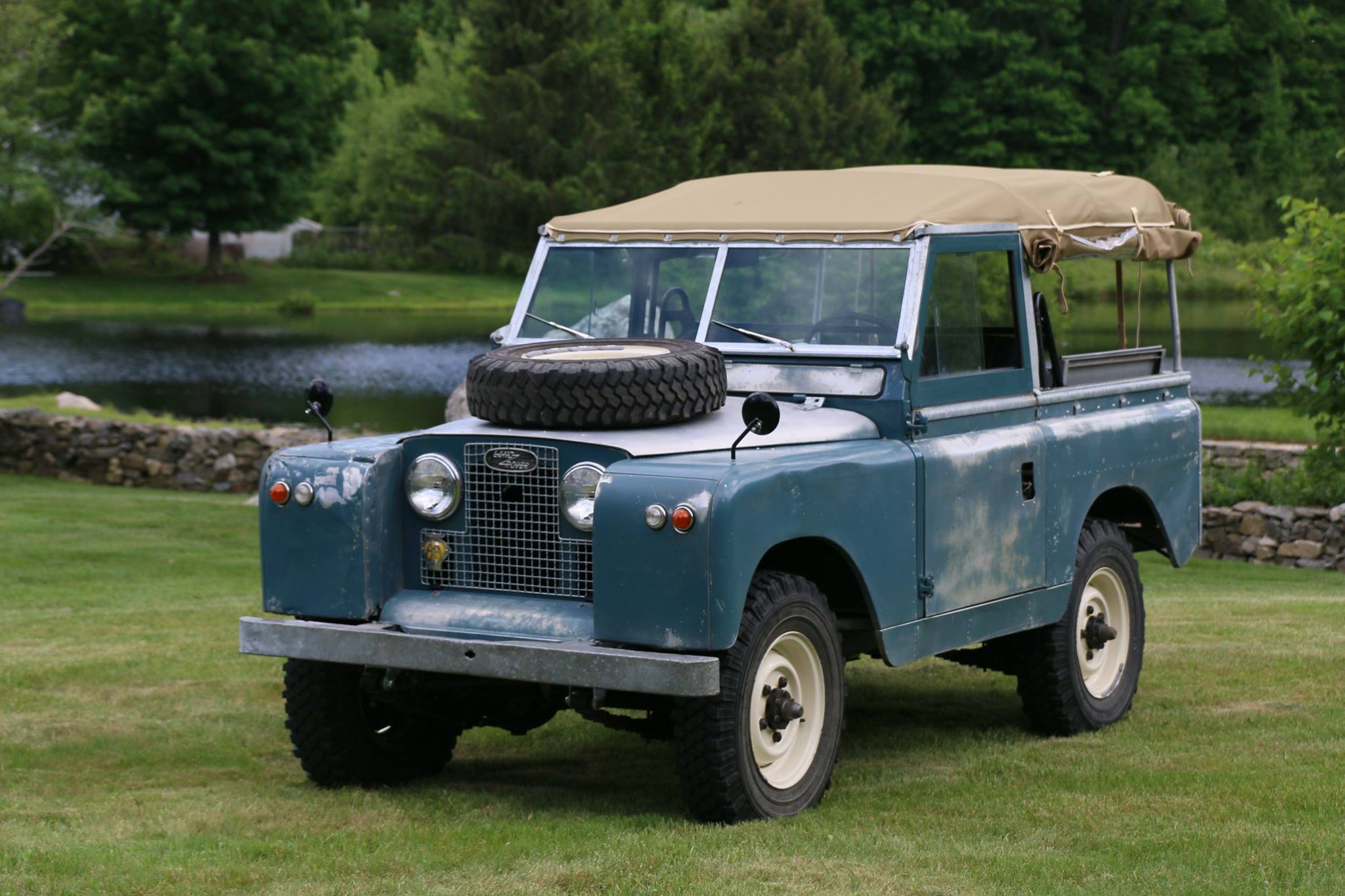 The finished product.