This 1988 Land Rover 110 Defender will undergo a complete frame off restoration. Almost all the body panels are damaged in some way and will be replaced with newer Puma body parts. The tired 3.5 liter V8 will be replaced with a 300tdi.
Video
Gallery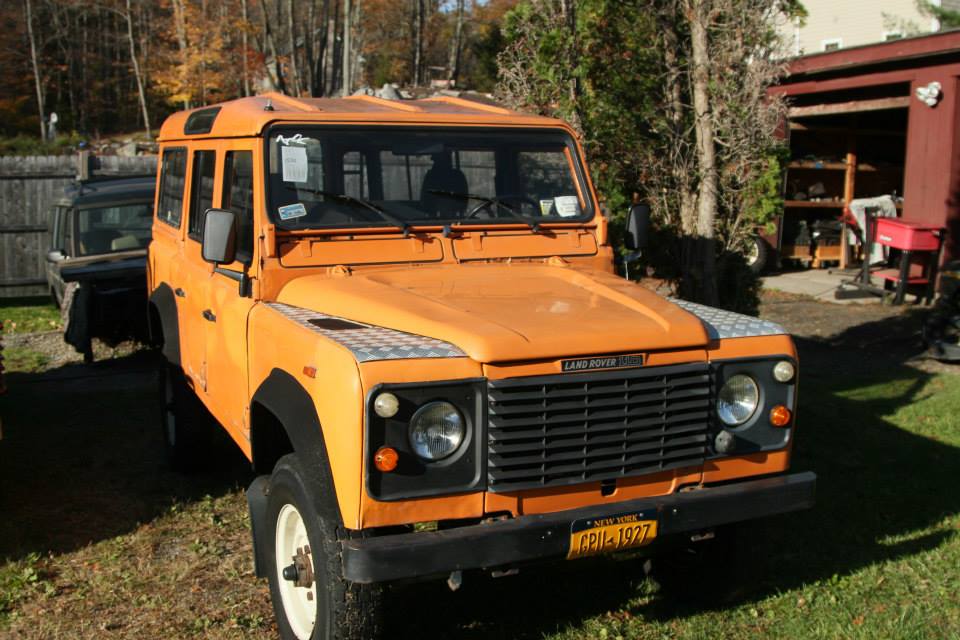 The 1988 Land Rover as it arrived in the shop.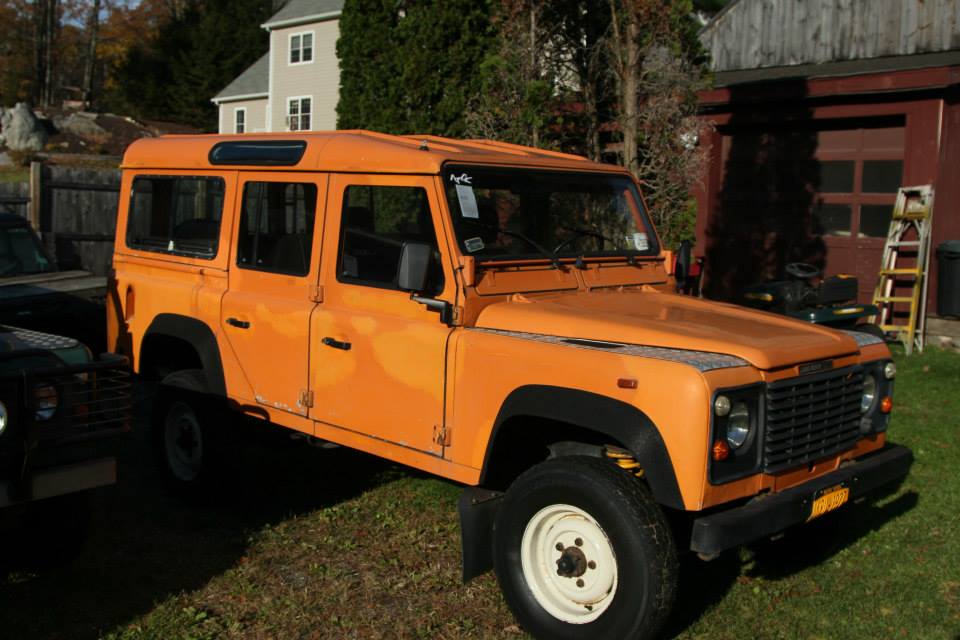 Here you can see the body has severe corrosion in the doors and poor body work on the fenders and quarters.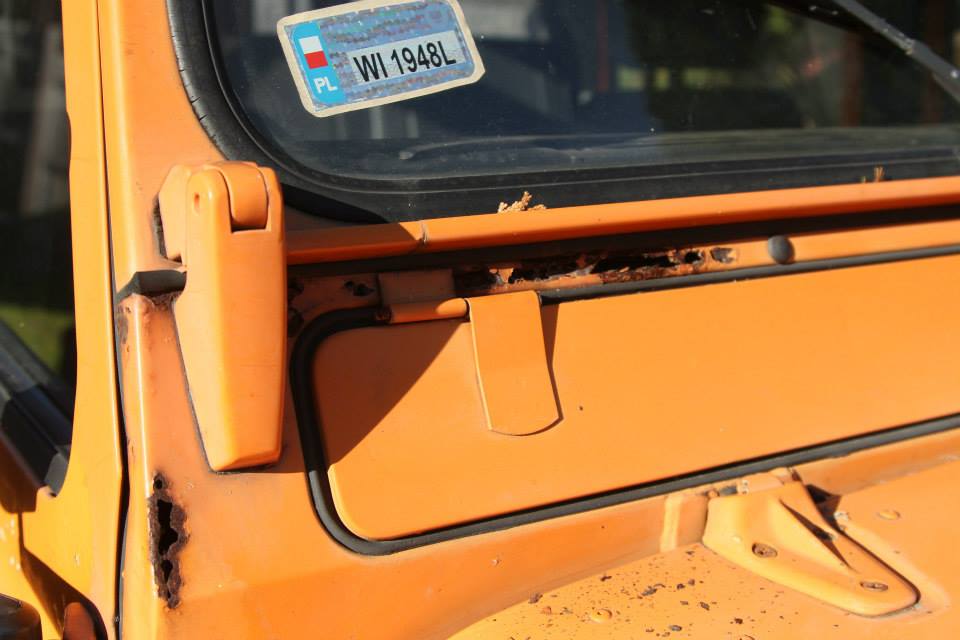 The bulkhead is badly rotted.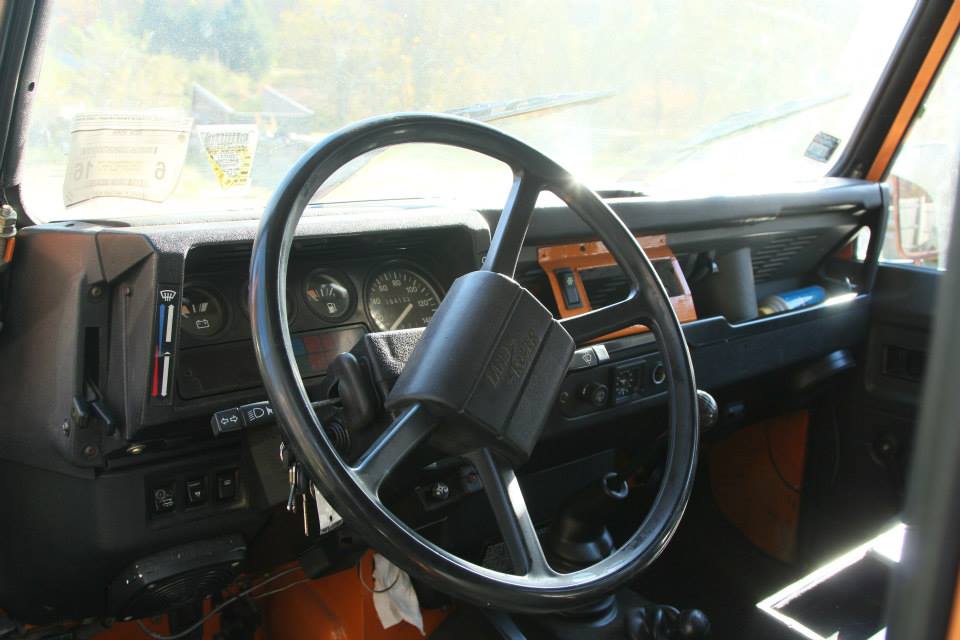 The left hand drive dash is in relatively good shape.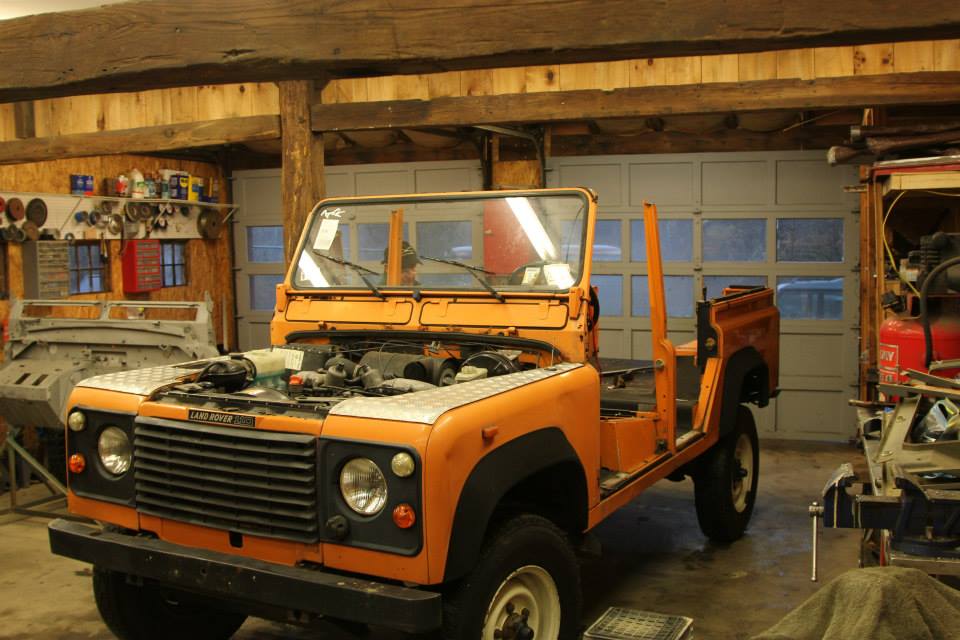 The tear down begins.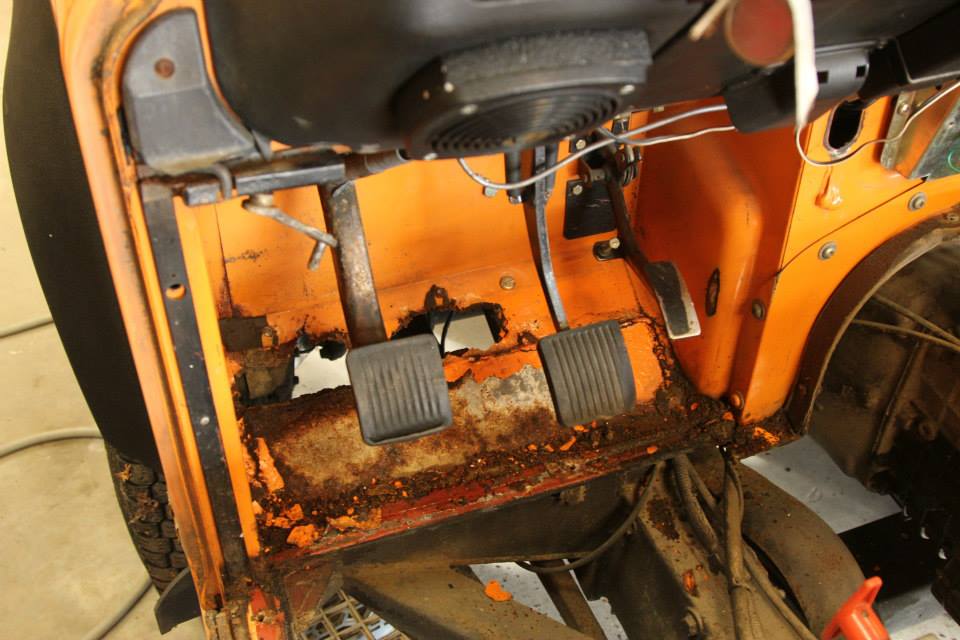 More rot can be seen on the bulkhead.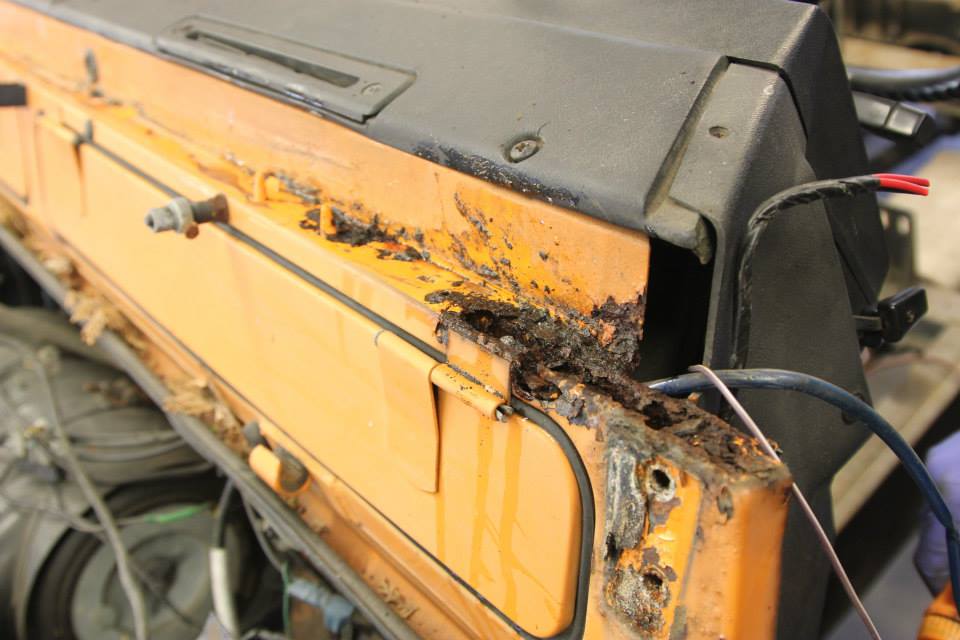 Even more rot is revealed after the windshield frame is removed.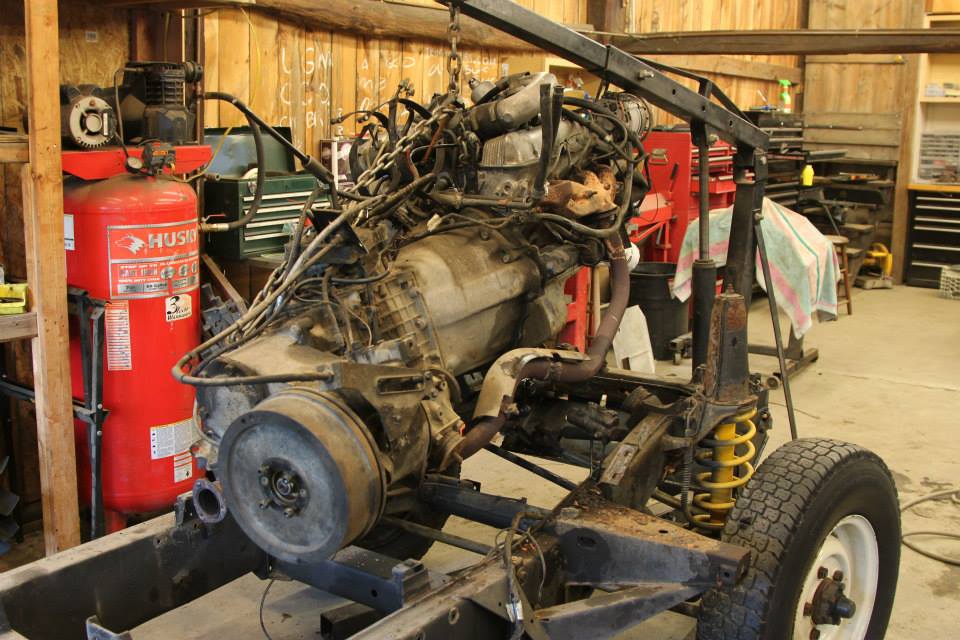 The drivetrain is removed.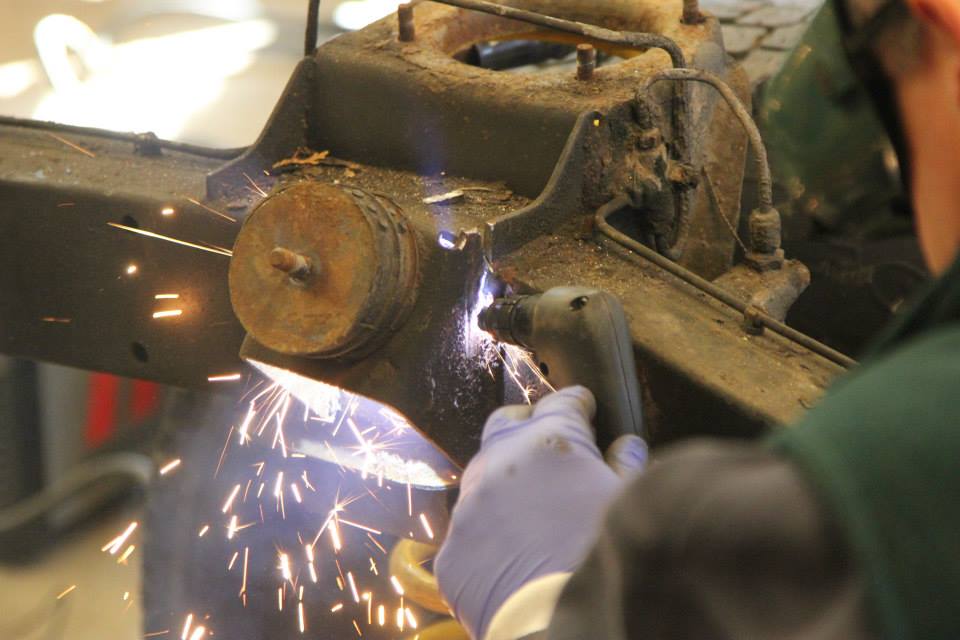 The motor mounts are removed and 300tdi motor mounts are welded on in their place.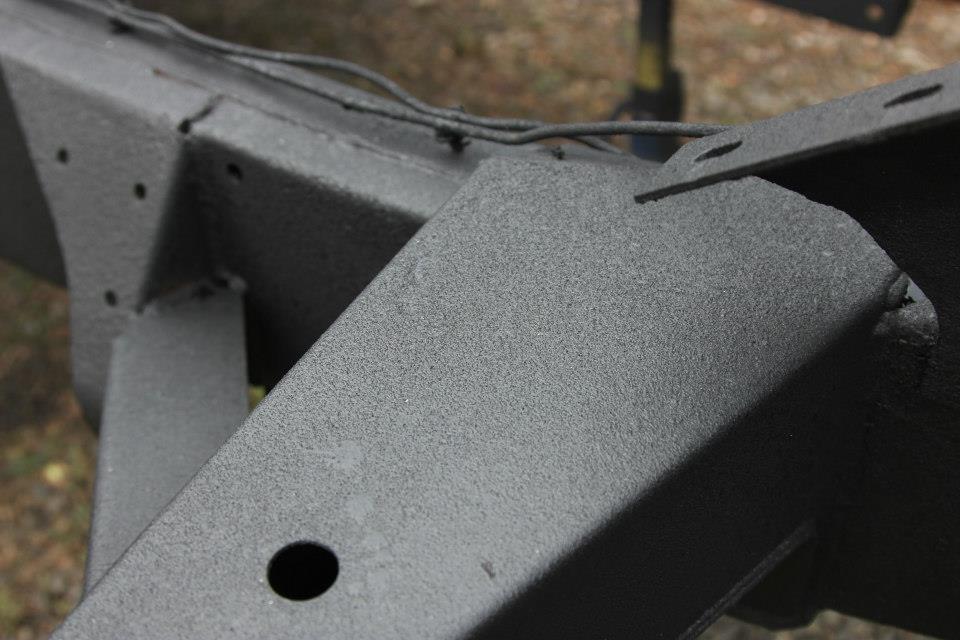 The frame is Waxoyled for rust prevention.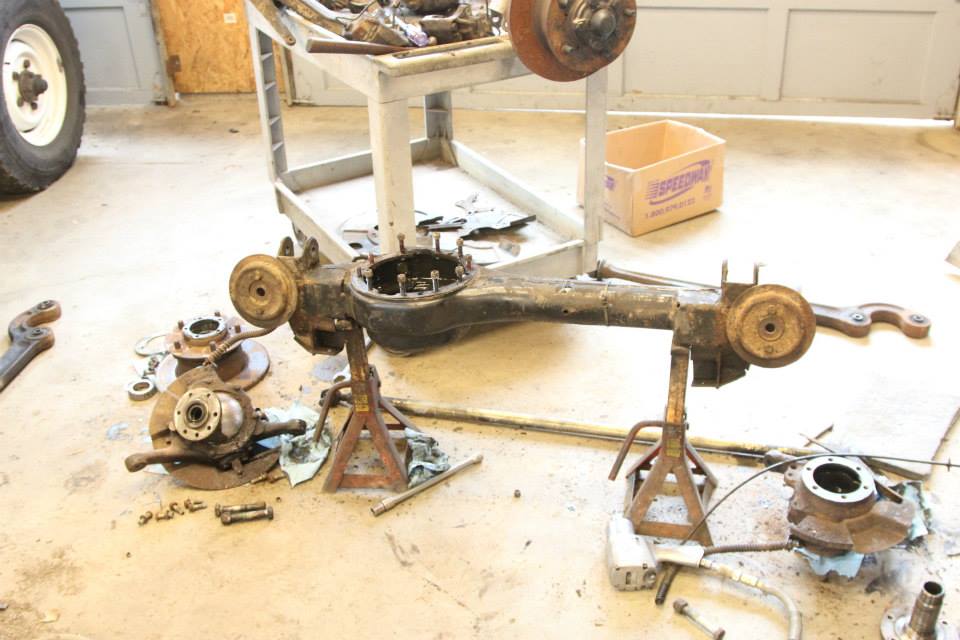 The front axle is being rebuilt with a 24 spline differential and later style hubs so that aluminum wheels can be installed.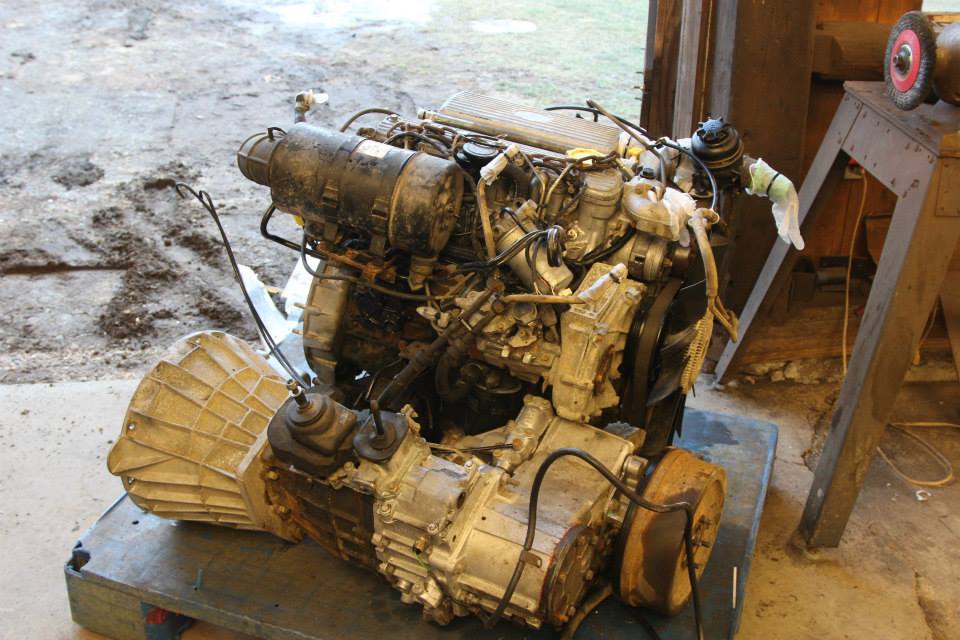 The used 300tdi drivetrain arrives (we no longer install used drivetrains).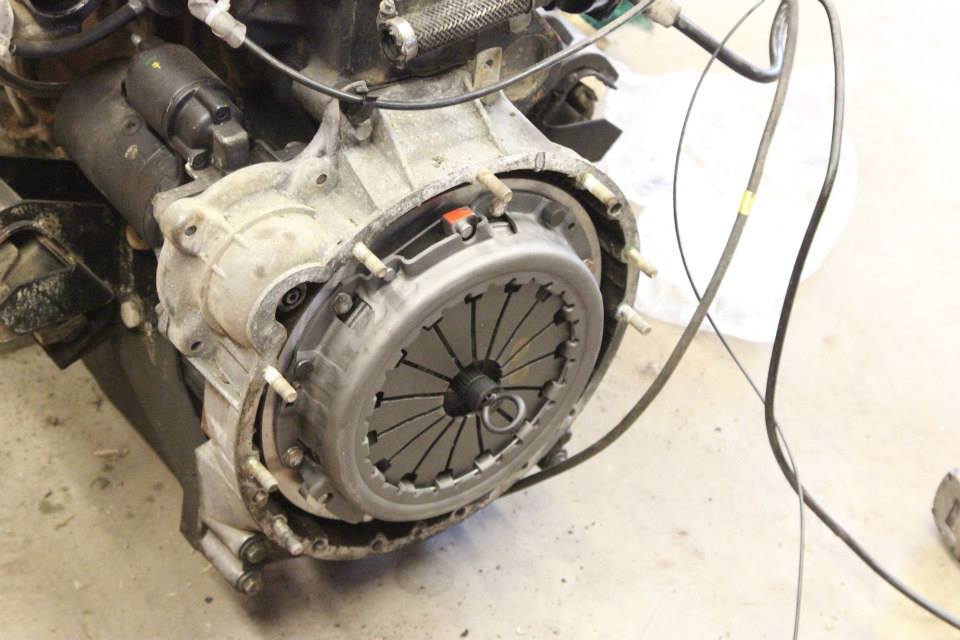 The flywheel is resurfaced and a new clutch is installed.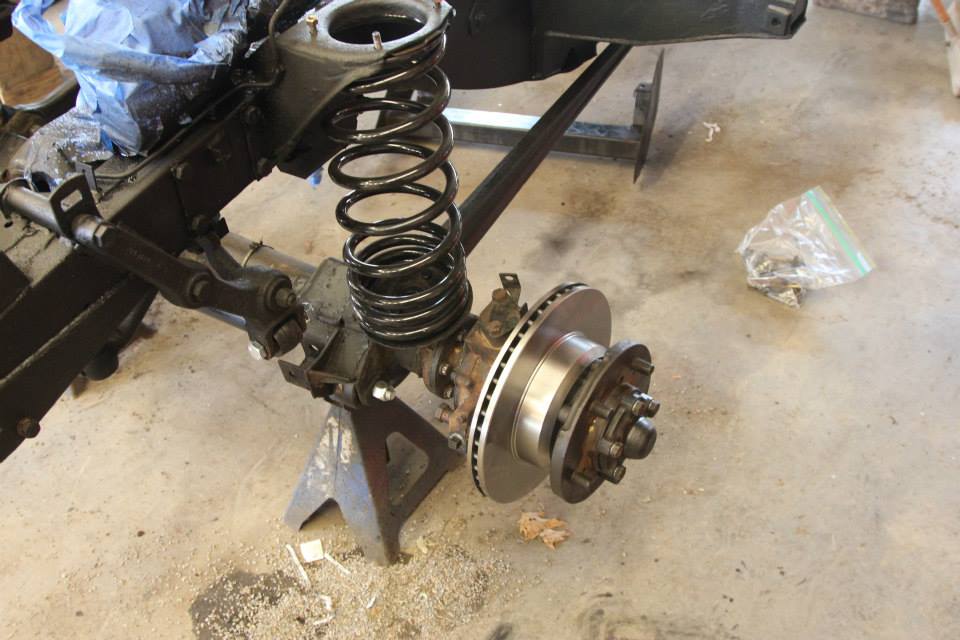 New springs and suspension bushings are installed.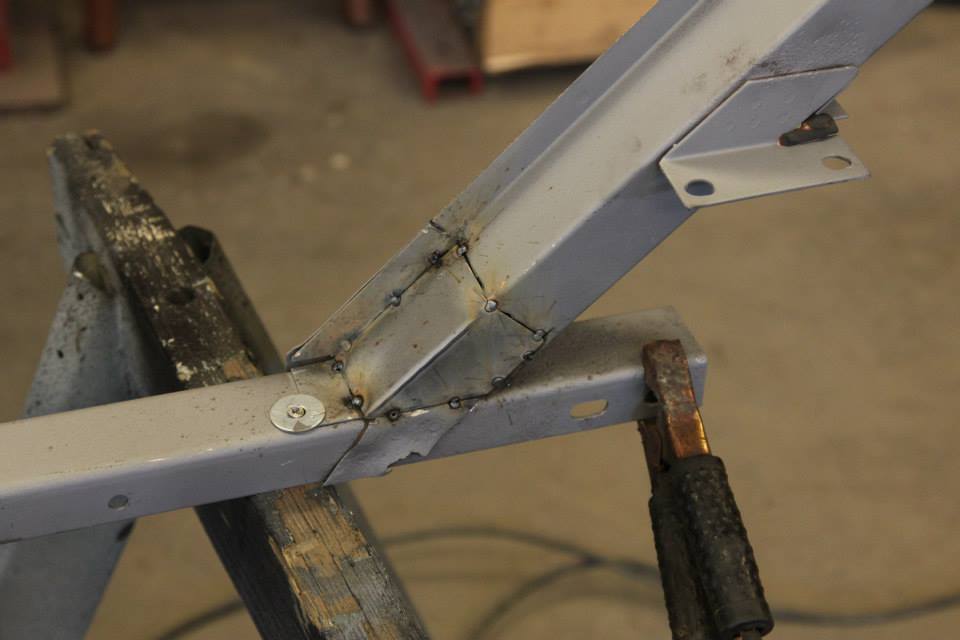 The rotted T-posts are repaired.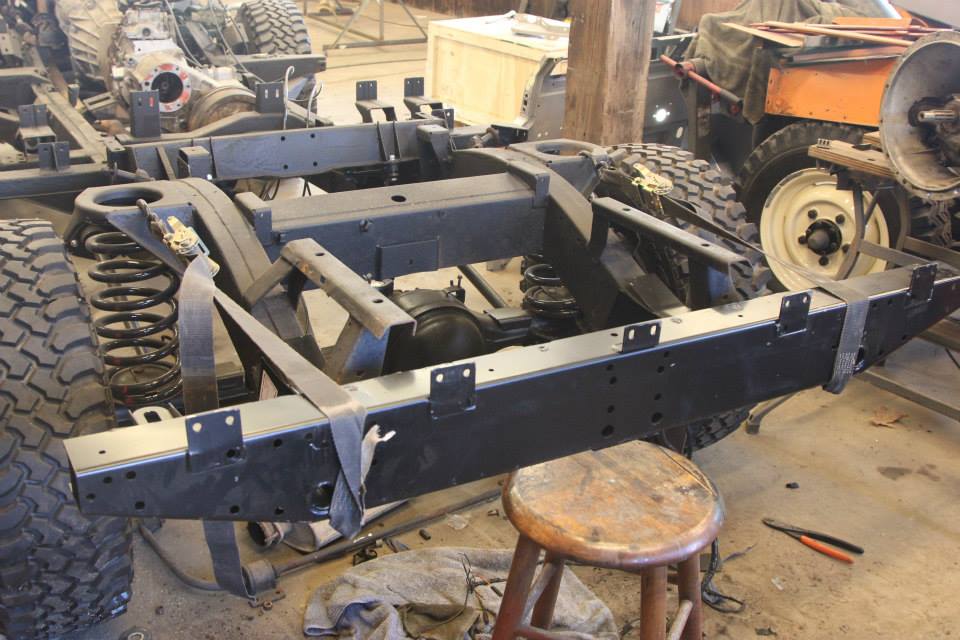 A new rear cross member is installed.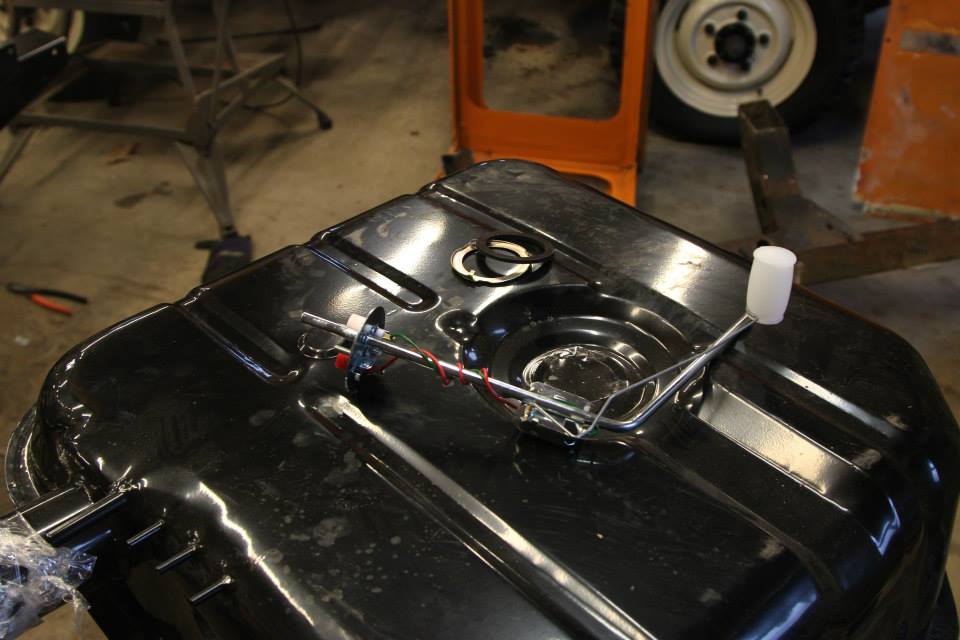 A new gas tank and fuel level sending unit are installed.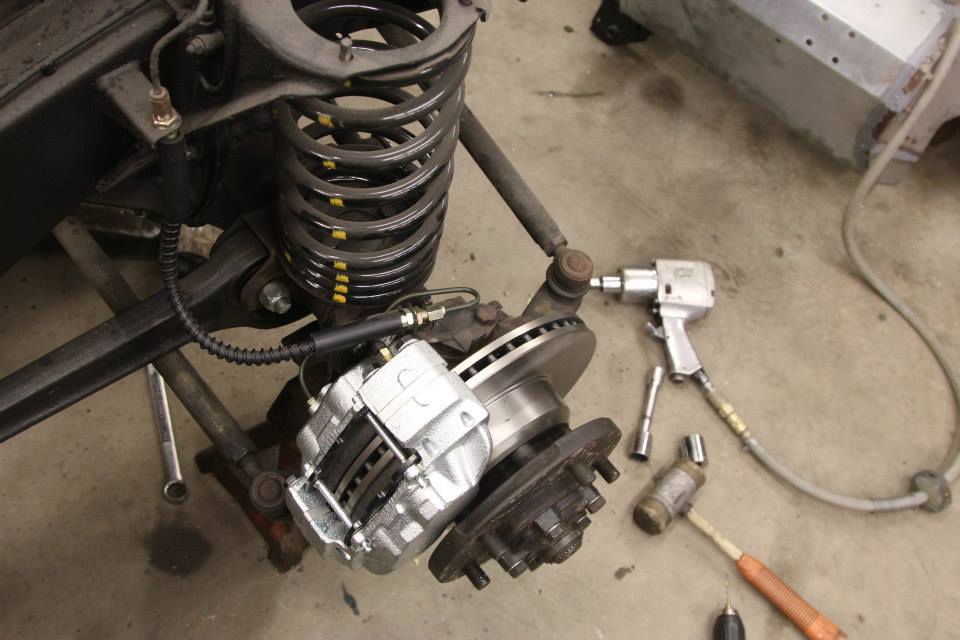 New vented disc brakes are installed.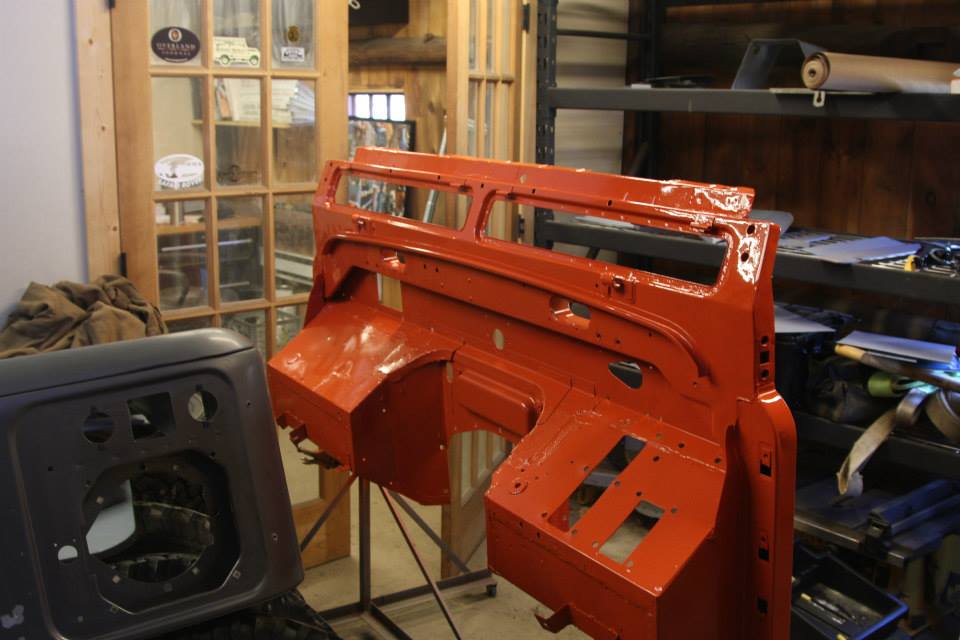 A refurbished bulkhead is repainted in Tangiers Orange.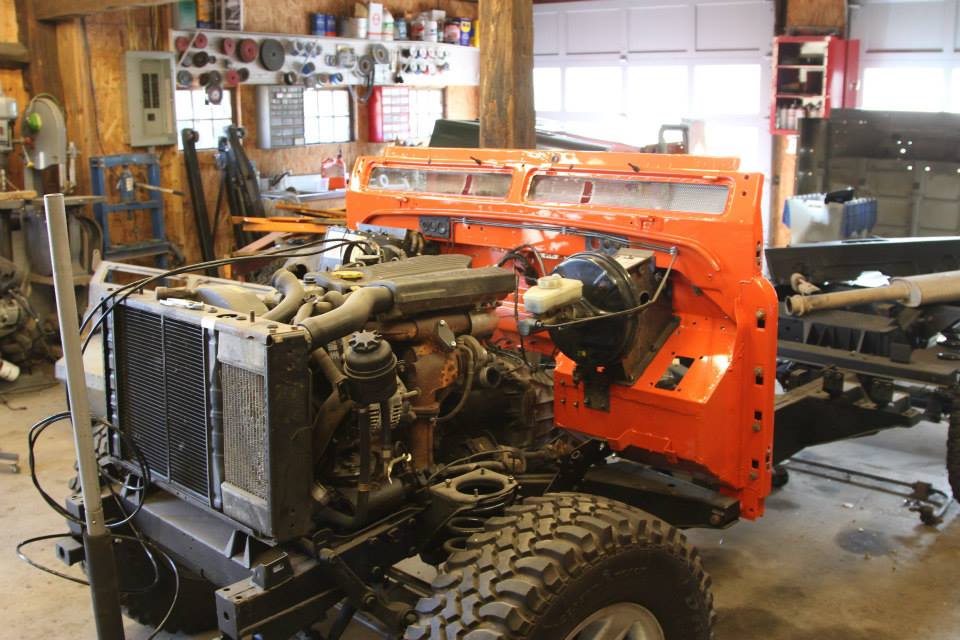 The 300tdi drivetrain and bulkhead are installed on the frame.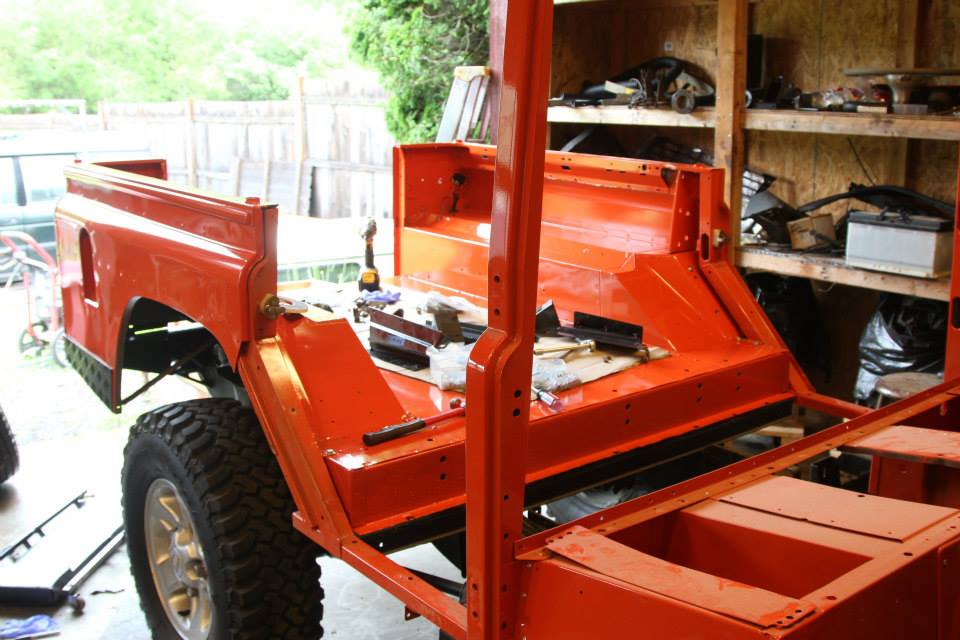 A Puma rear tub is installed on the frame.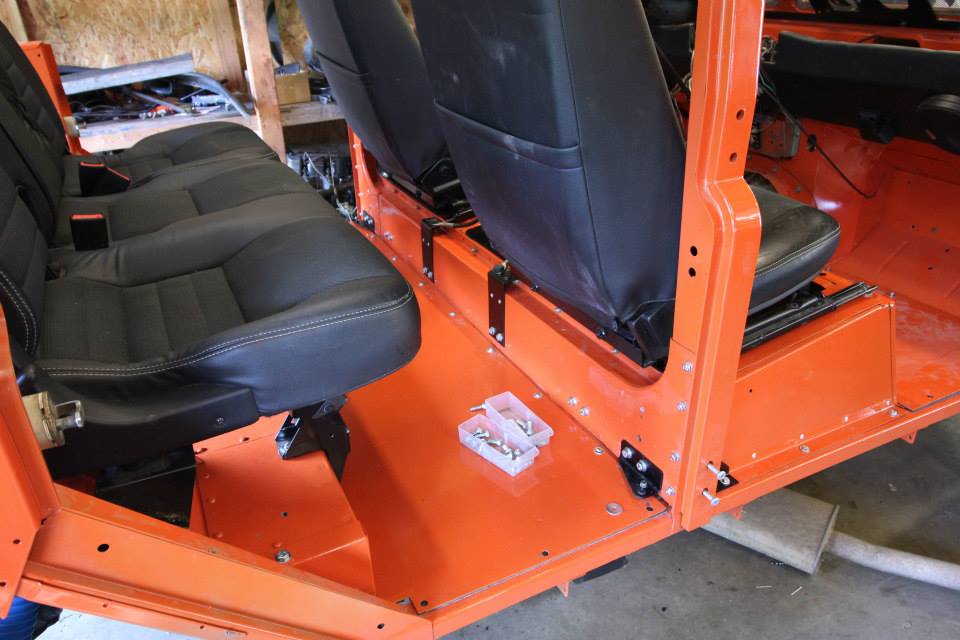 All new floor hardware is used.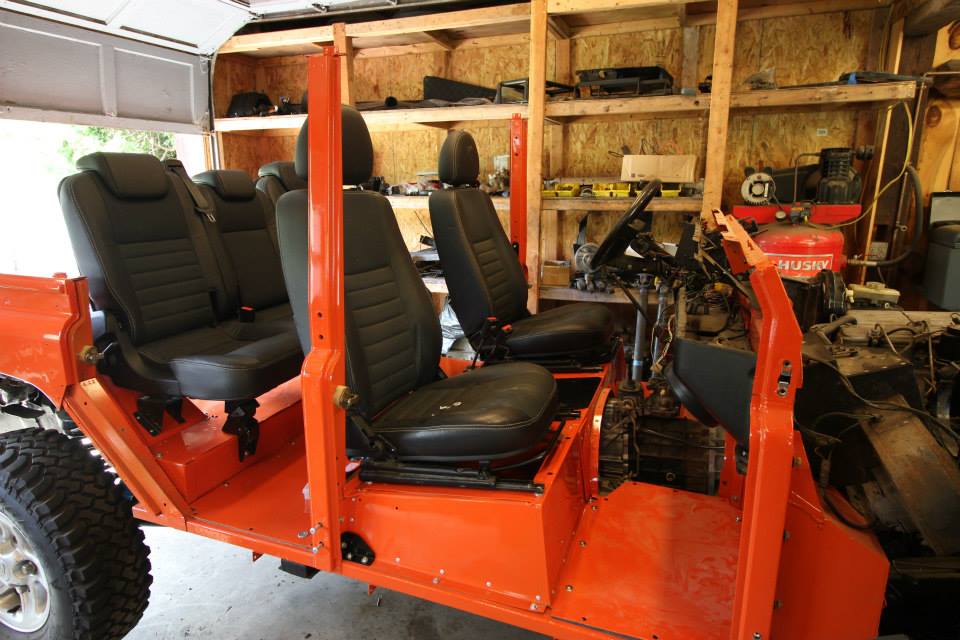 Puma seats are installed.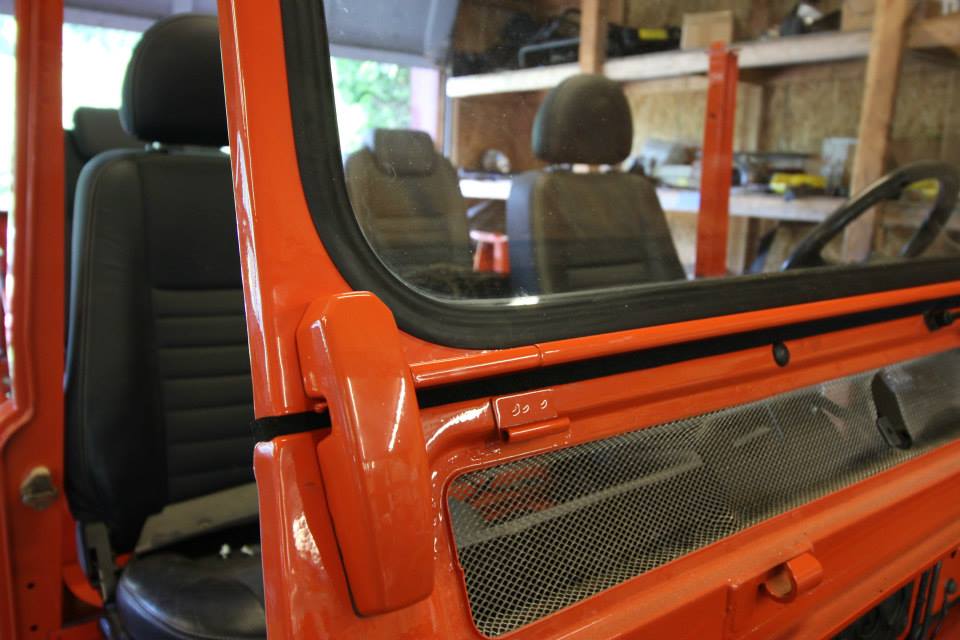 A new windshield and gasket are installed.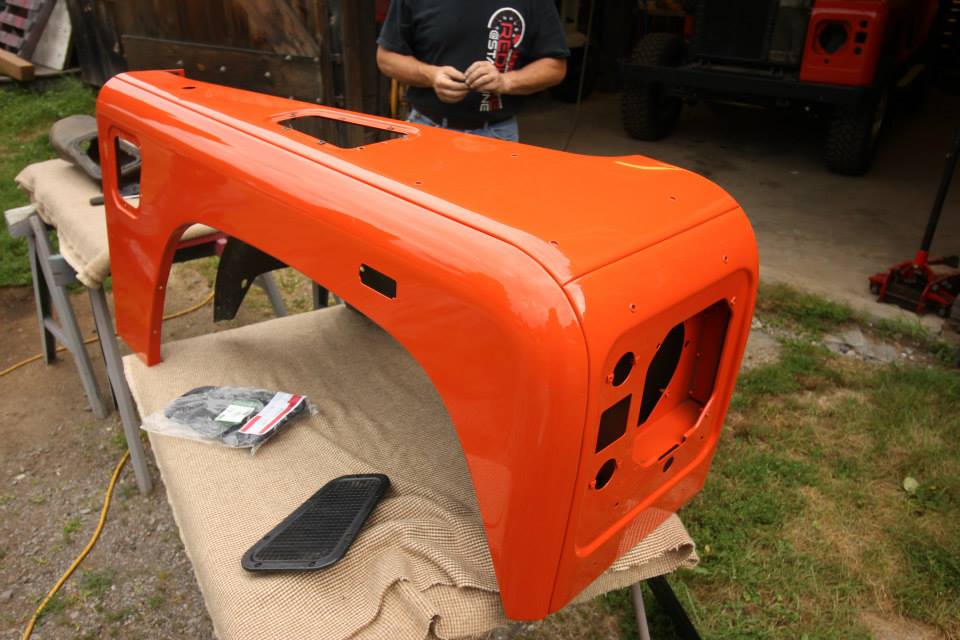 The fenders are repainted inside and out.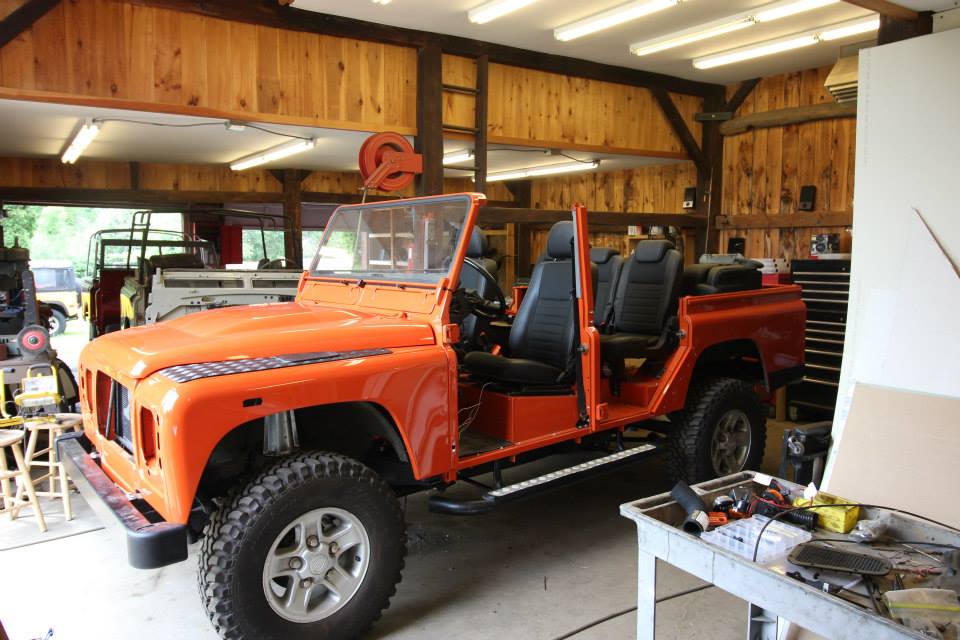 The hood and fenders are installed.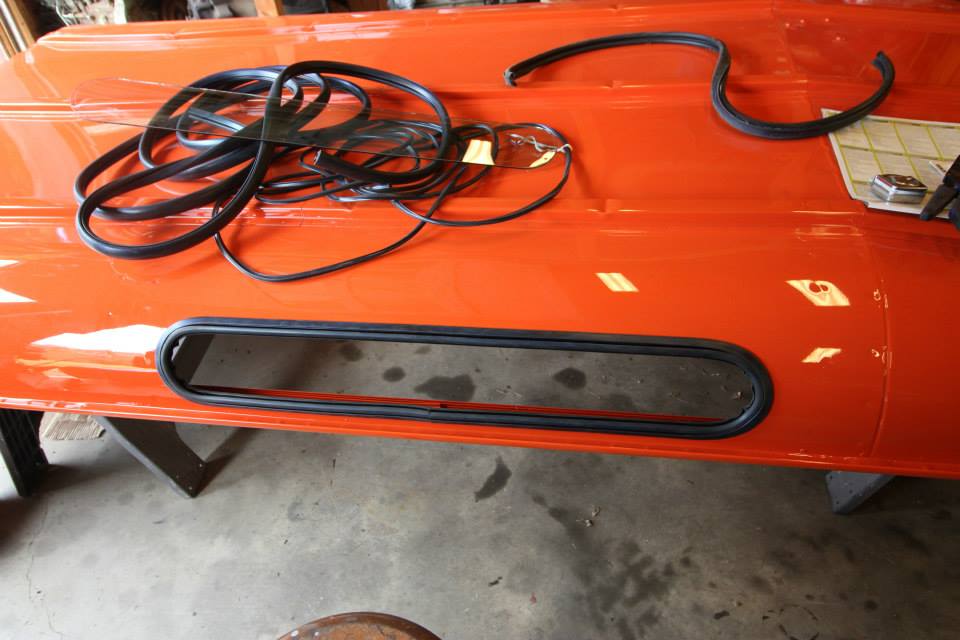 The roof is seam sealed with self leveling seam sealer. The alpine windows are installed with the rubber gaskets.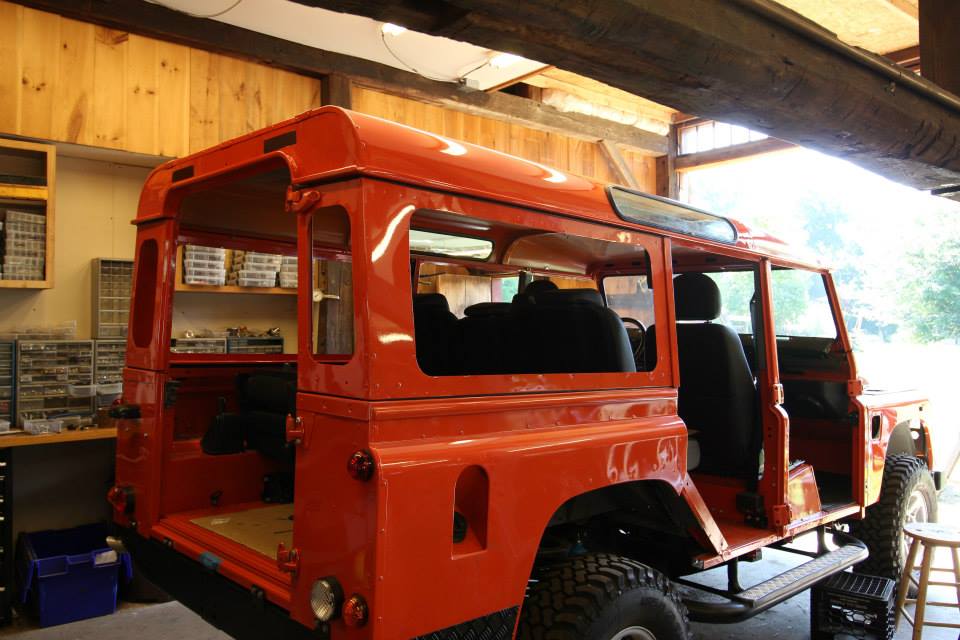 The roof and side panels are installed.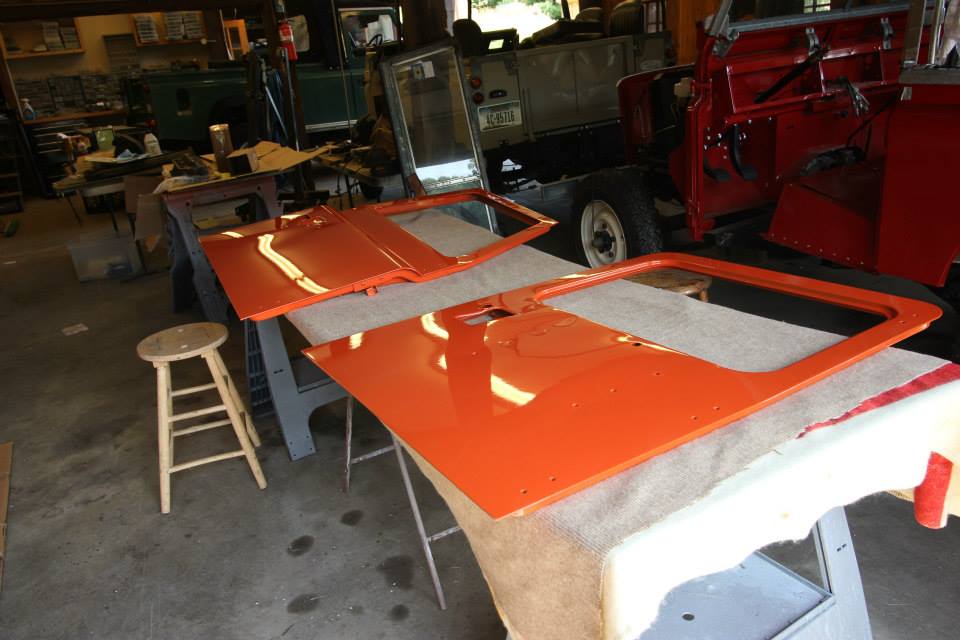 The doors are ready for assembly.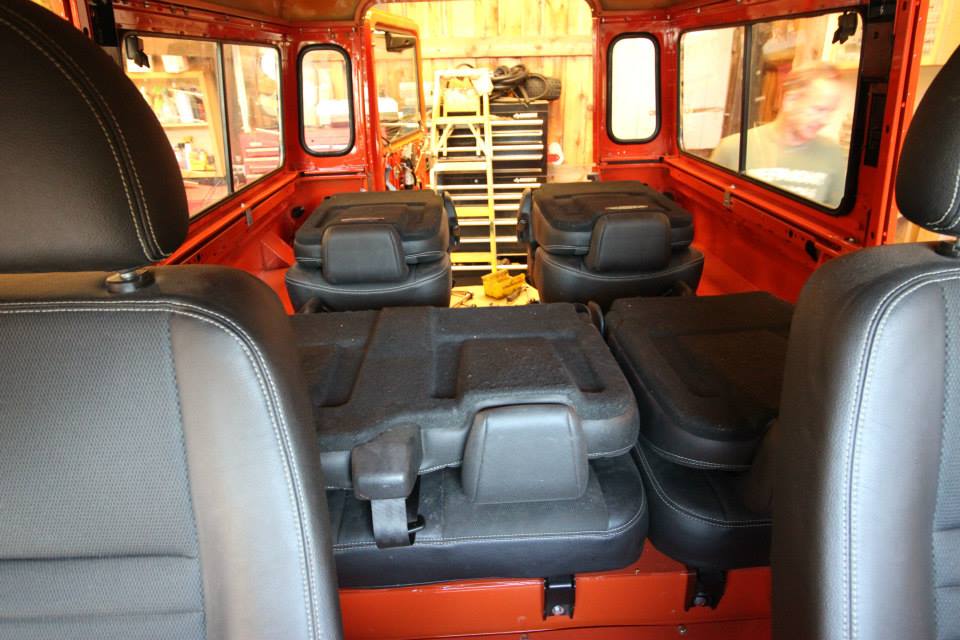 Rear fold and tumble seats are installed.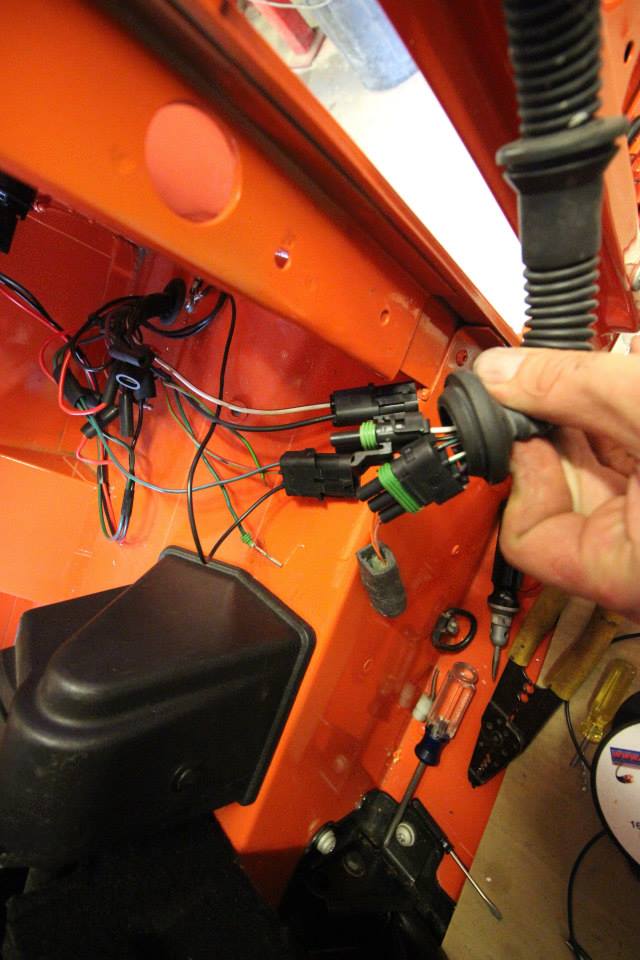 The wiring for the Puma rear door is adapted to the original wiring harness.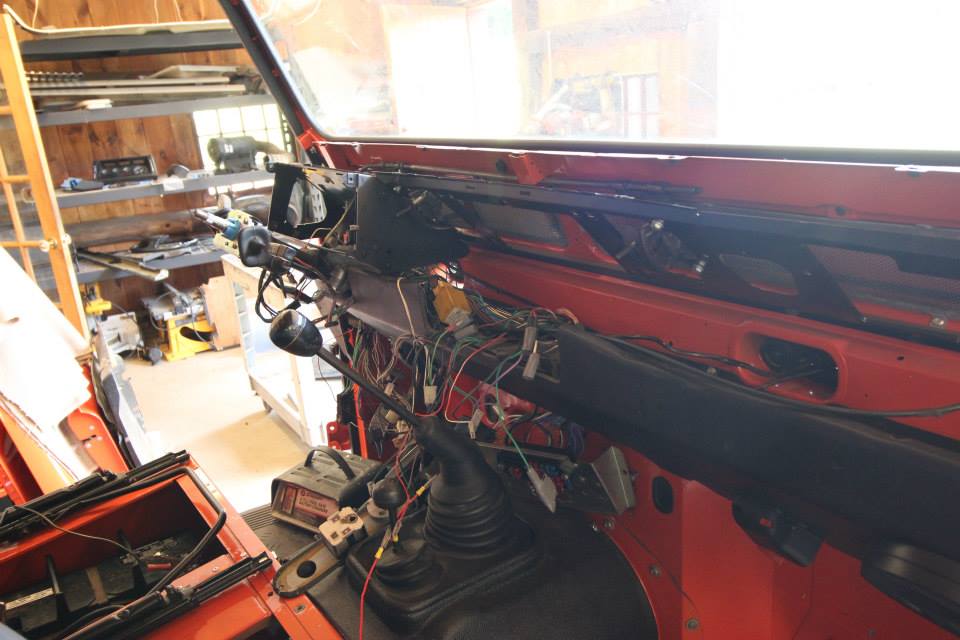 The wiring is modified for the TD5 dash.
A new genuine Land Rover Puma rear door is assembled. Unlike the original doors, these doors are galvanized steel.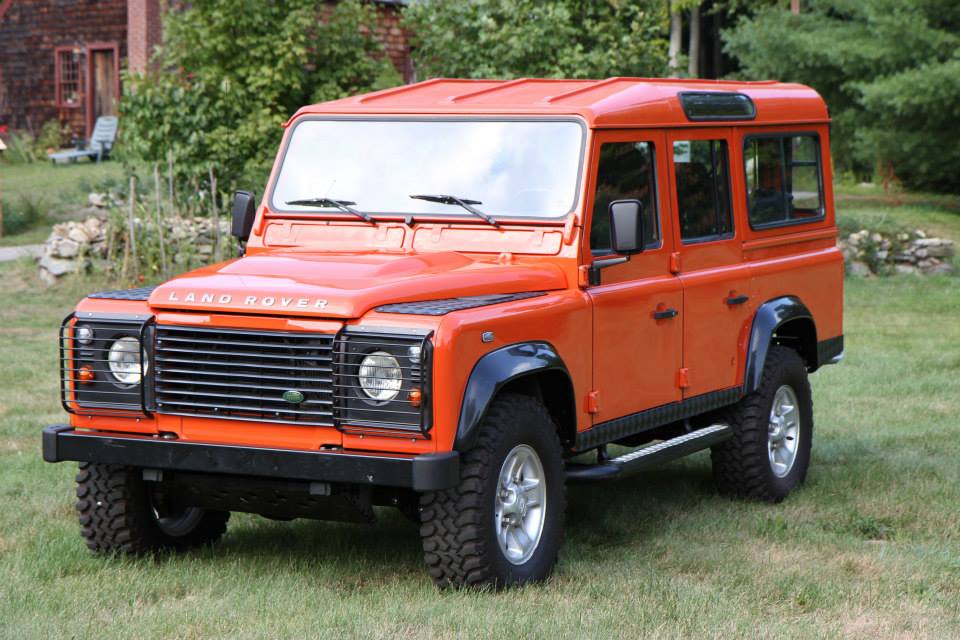 The body is fully assembled.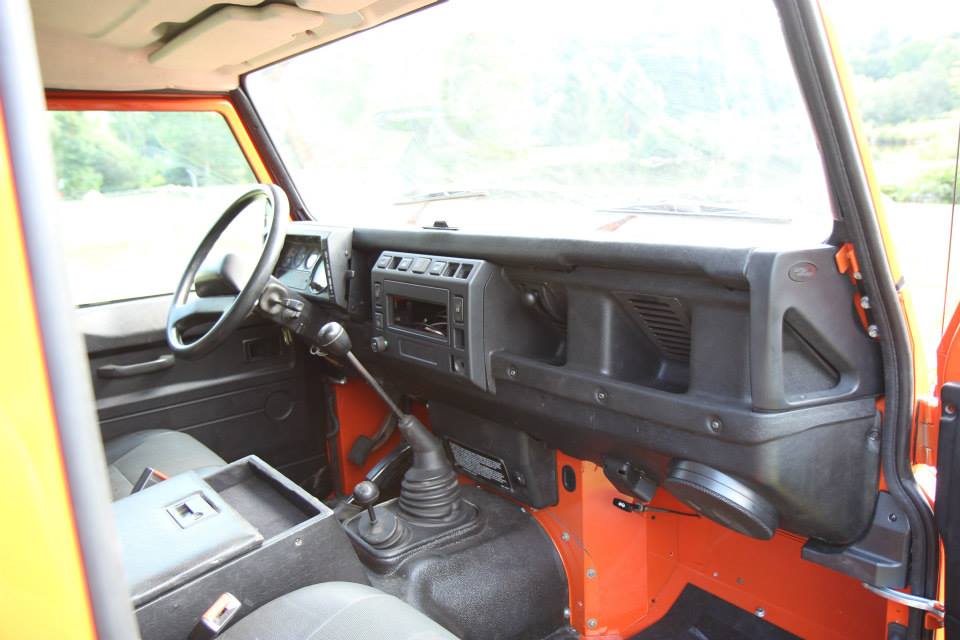 The TD5 dash is almost complete.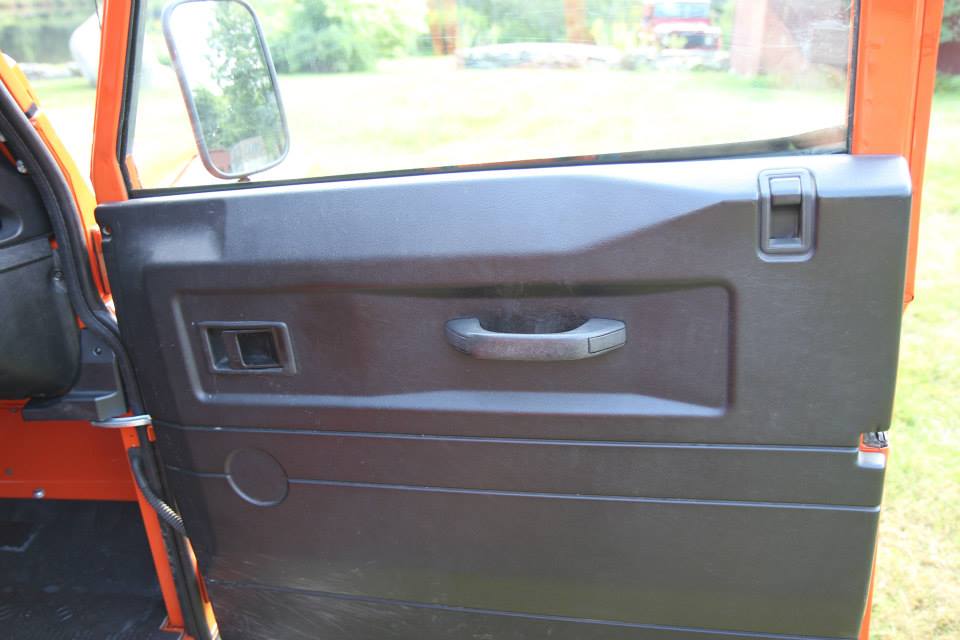 The front doors have power windows.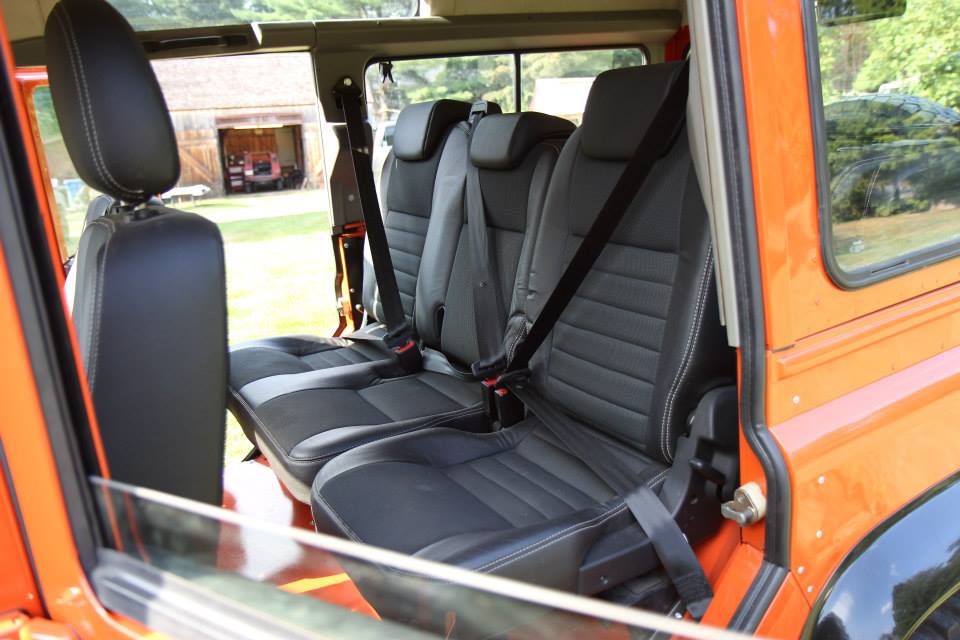 New seatbelts are installed.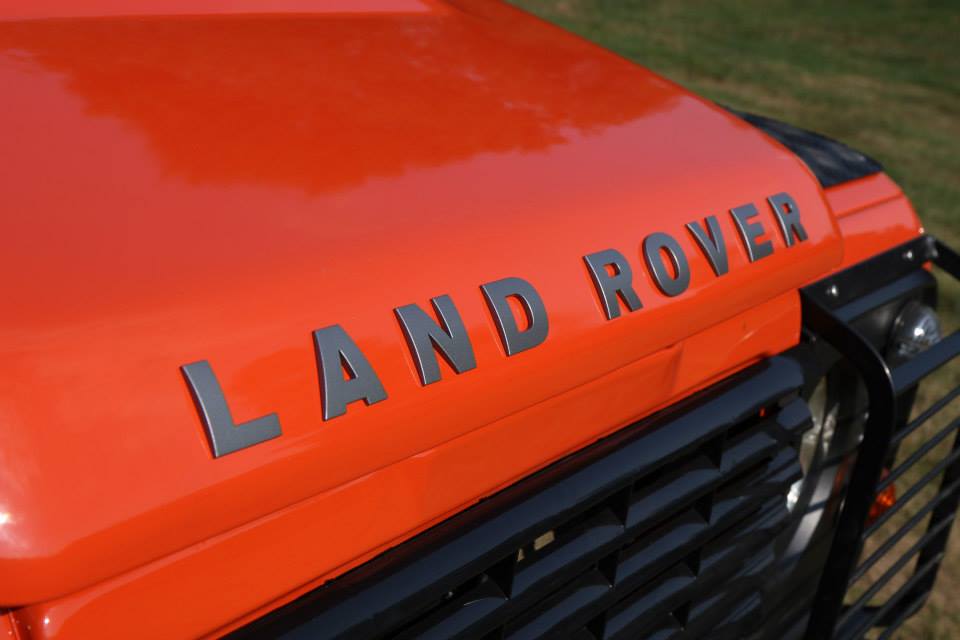 Correct Land Rover lettering is meticulously applied to the hood.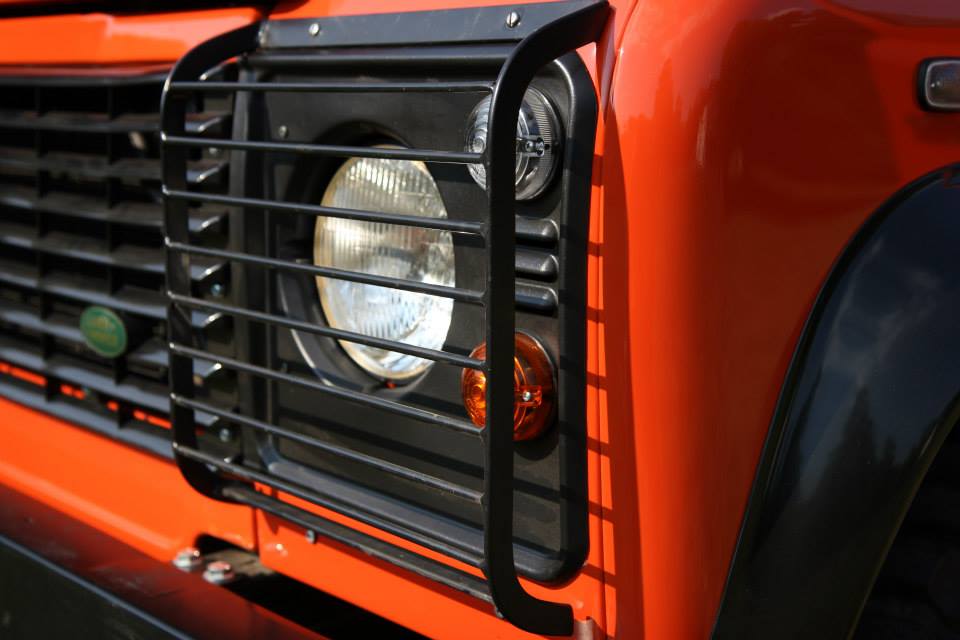 Genuine Land Rover headlight guards are installed.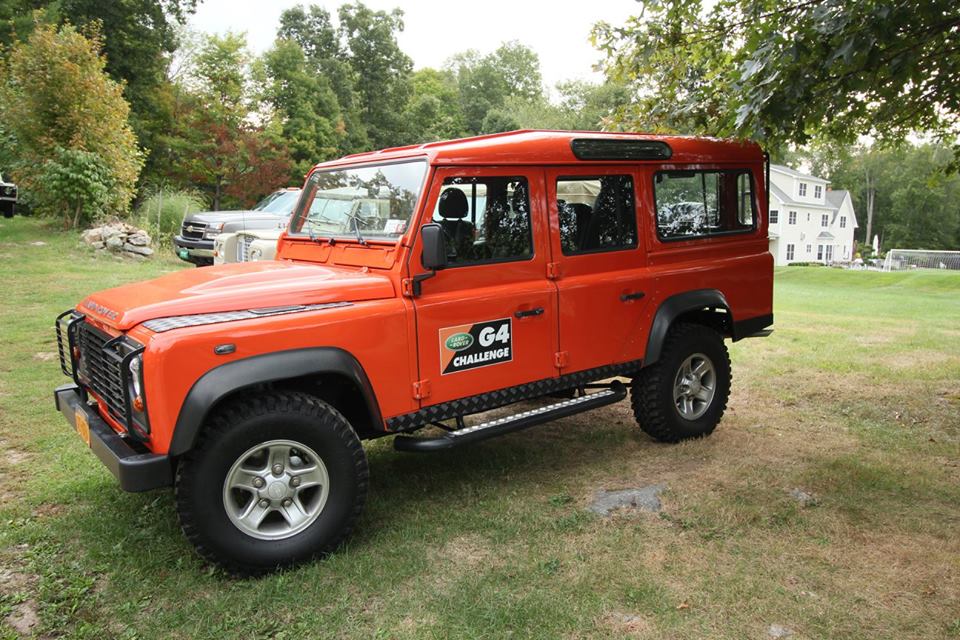 The finished product.