This 1969 Land Rover Series IIa will be receiving a mechanical and bulkhead restoration. Working with a lower budget to provide the most cost effective package of restoration work.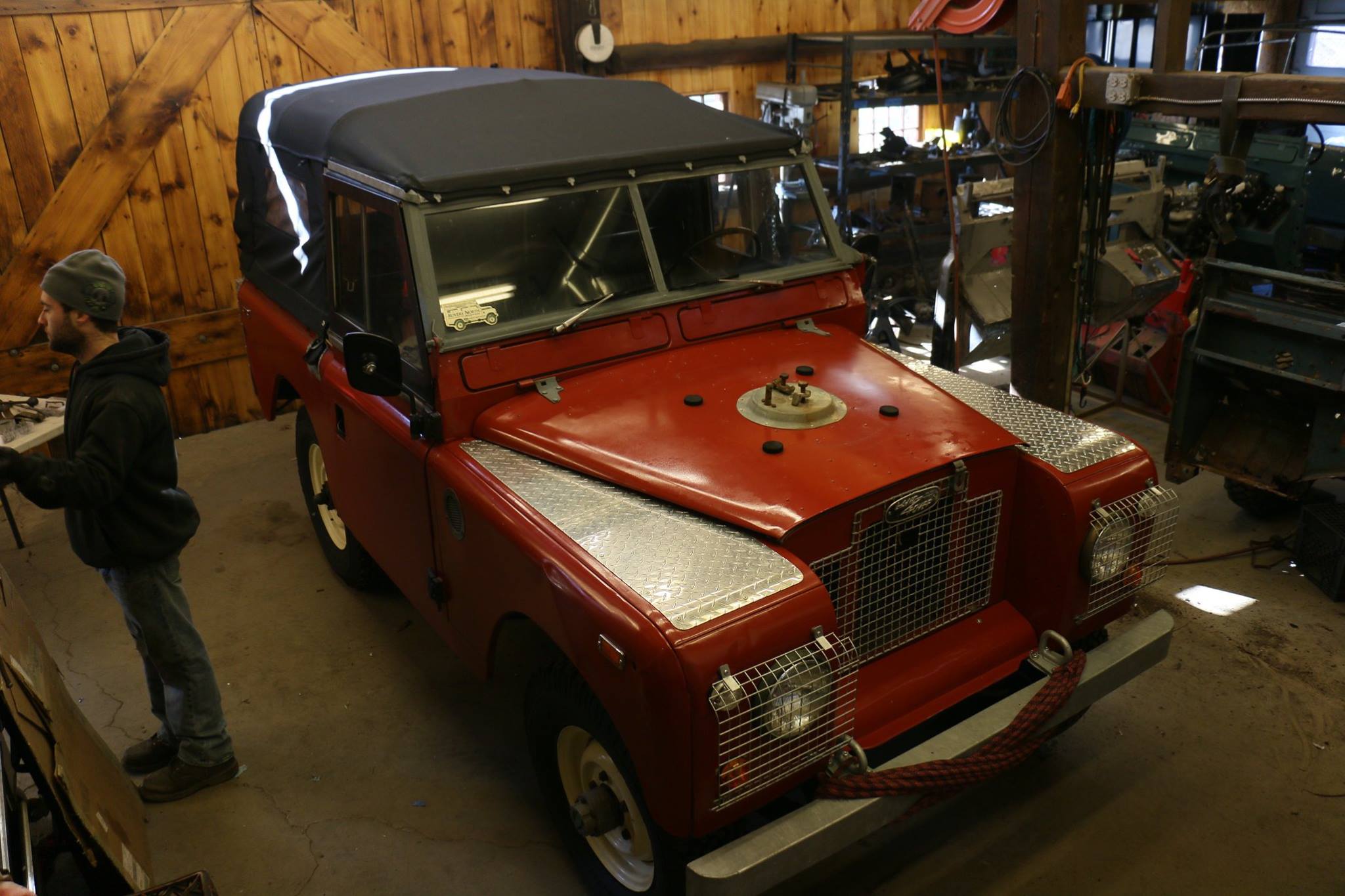 This 1969 Series IIa is ready for a basic restoration. The frame will be replaced, the drivetrain, brake system, electrical system and fuel system will be rebuilt. The bulkhead will be restored and painted in the correct Poppy Red Glasurit. It will be just like our full restorations minus a full strip and repaint and other cosmetic improvements.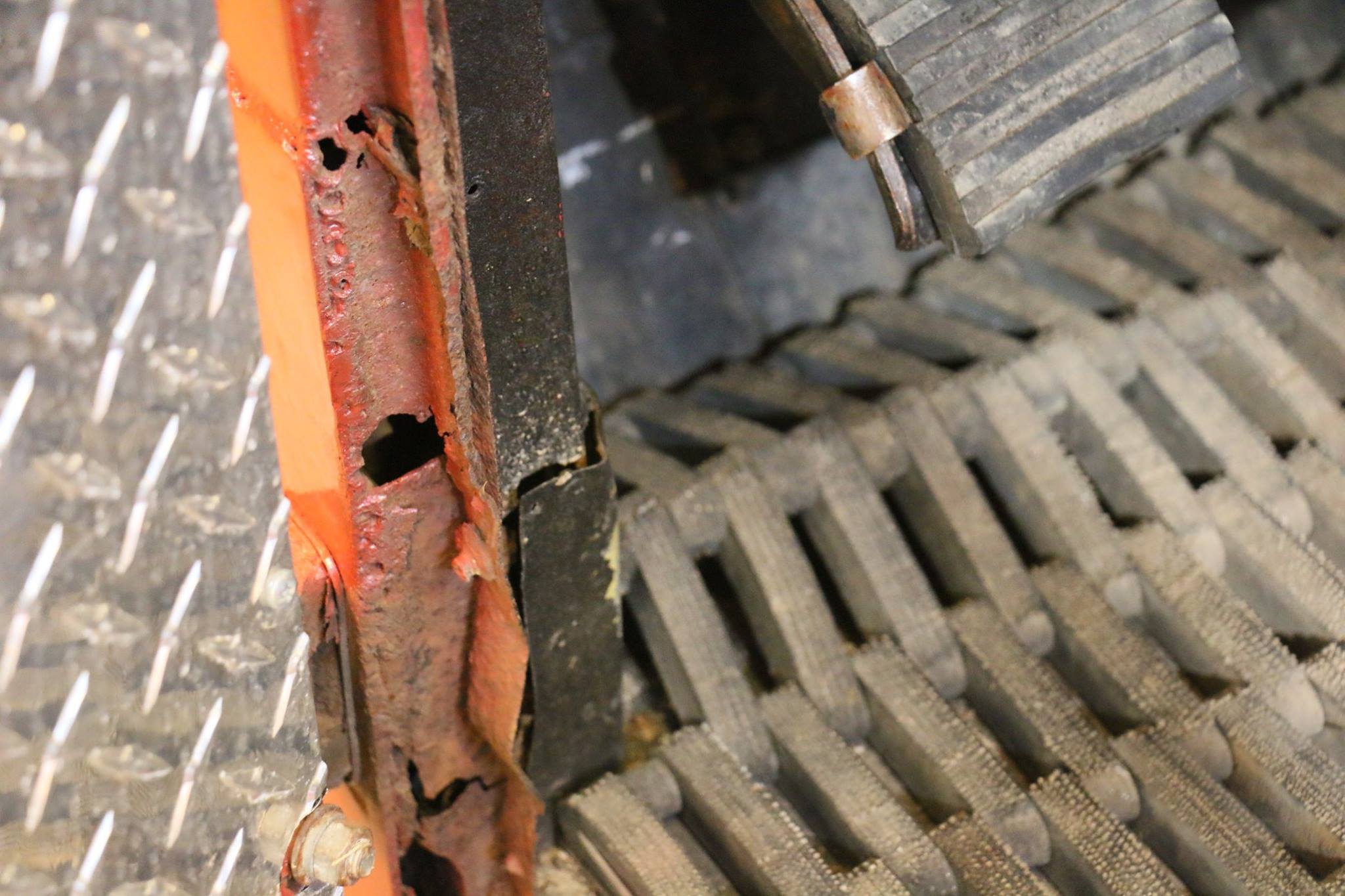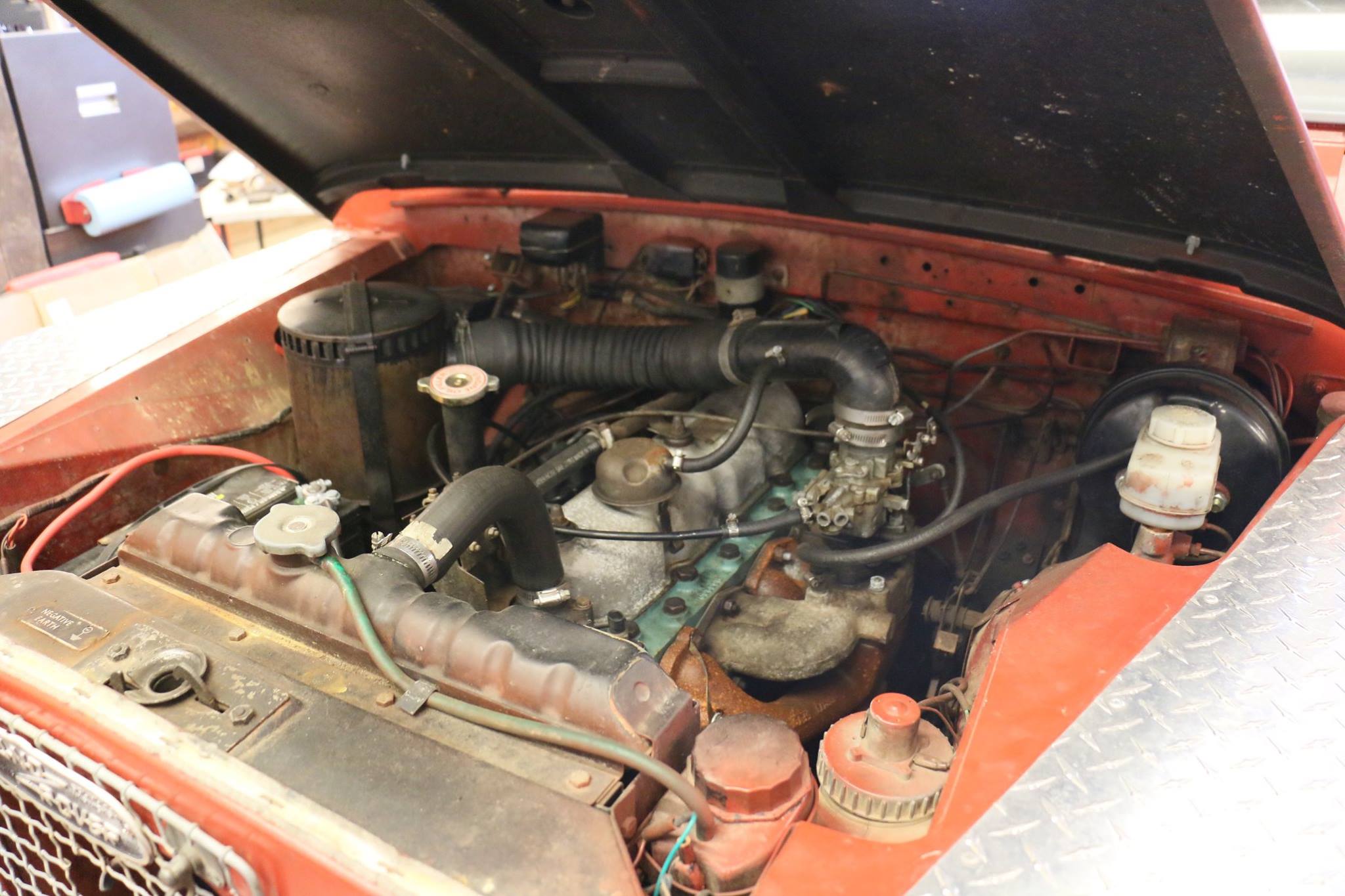 The motor will be replaced with a Turner rebuilt unit.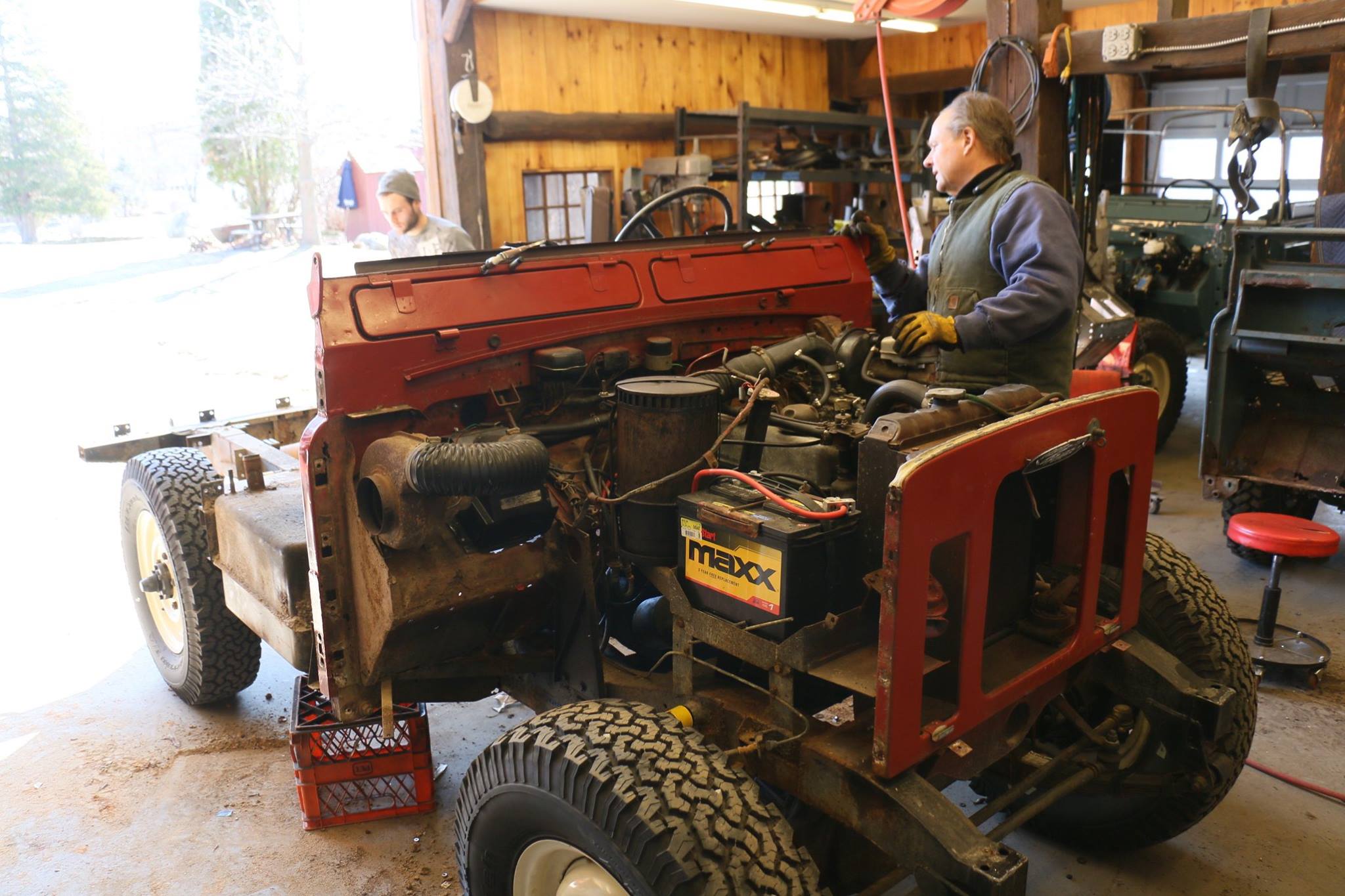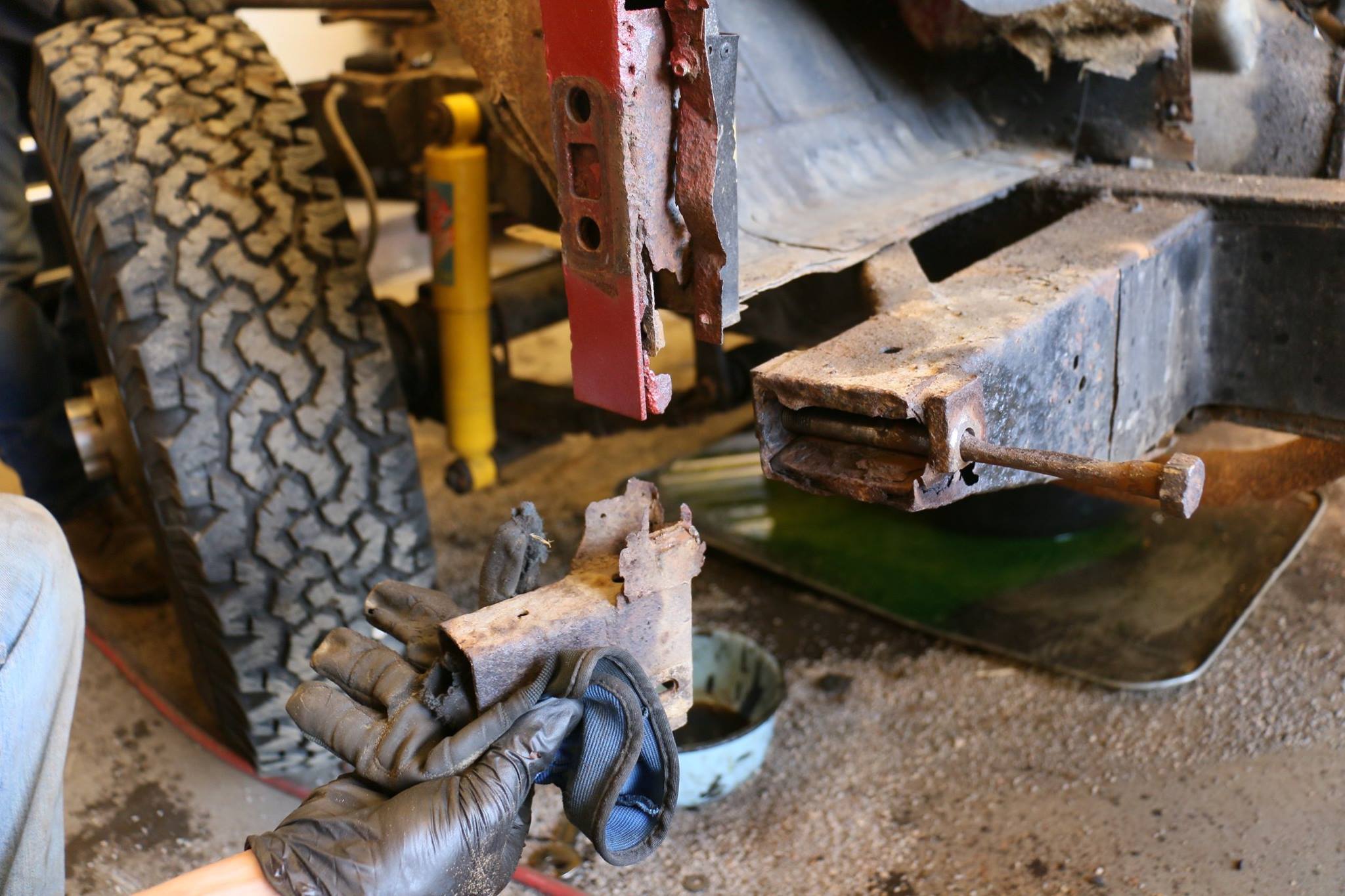 The bulkhead foot fell out when the bolt was removed.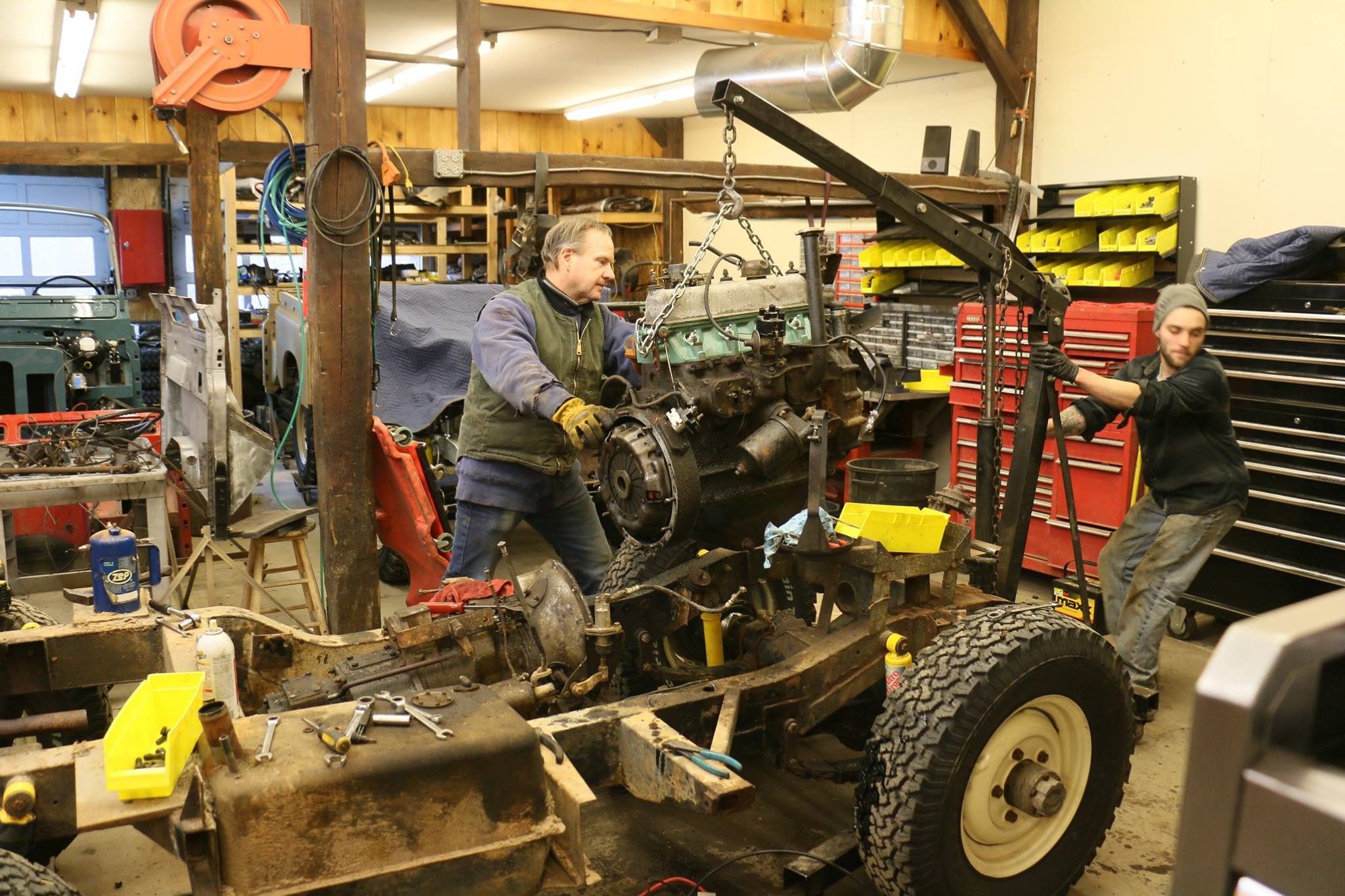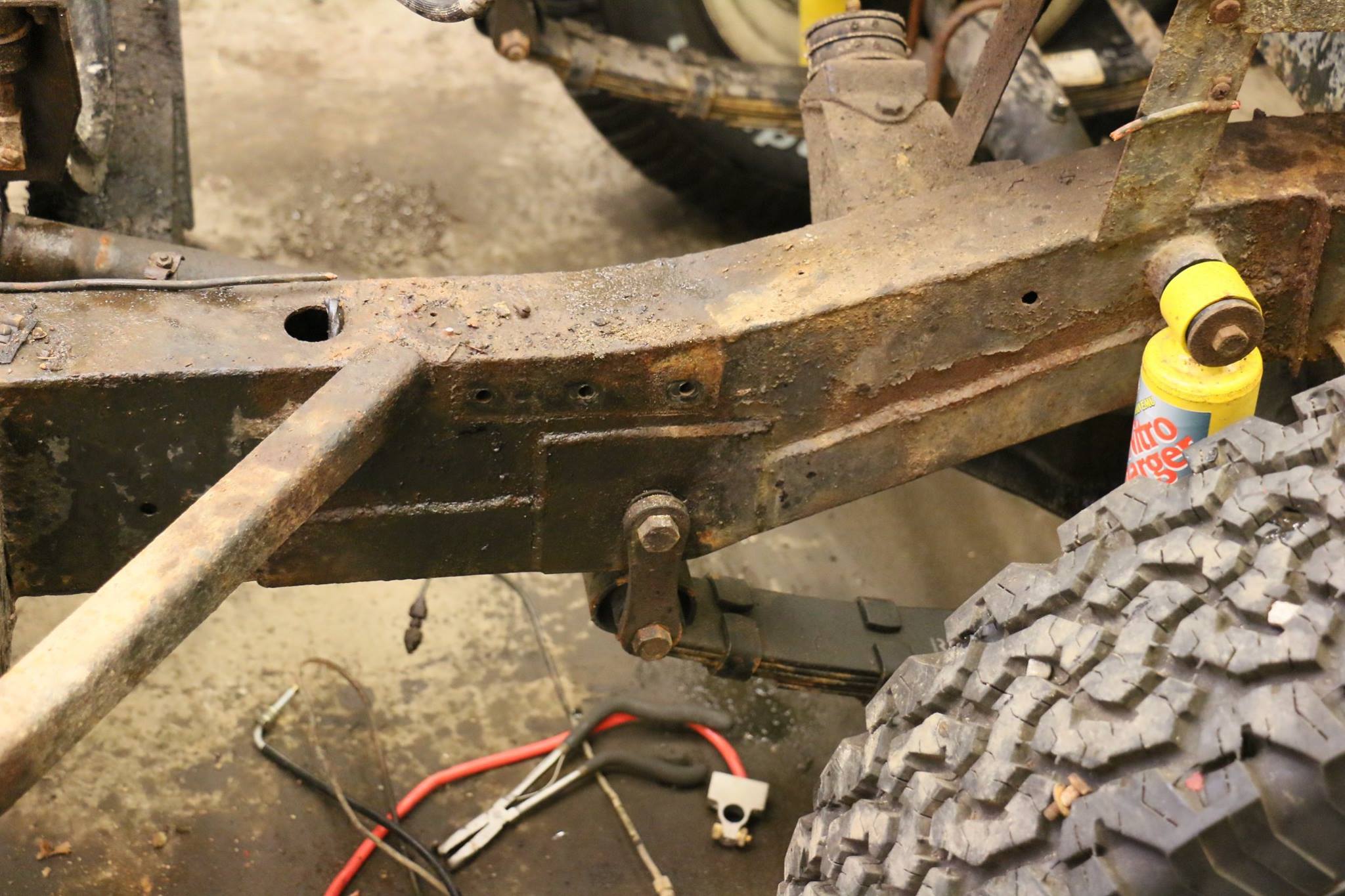 The frame is just a complilation of patches, one right over another.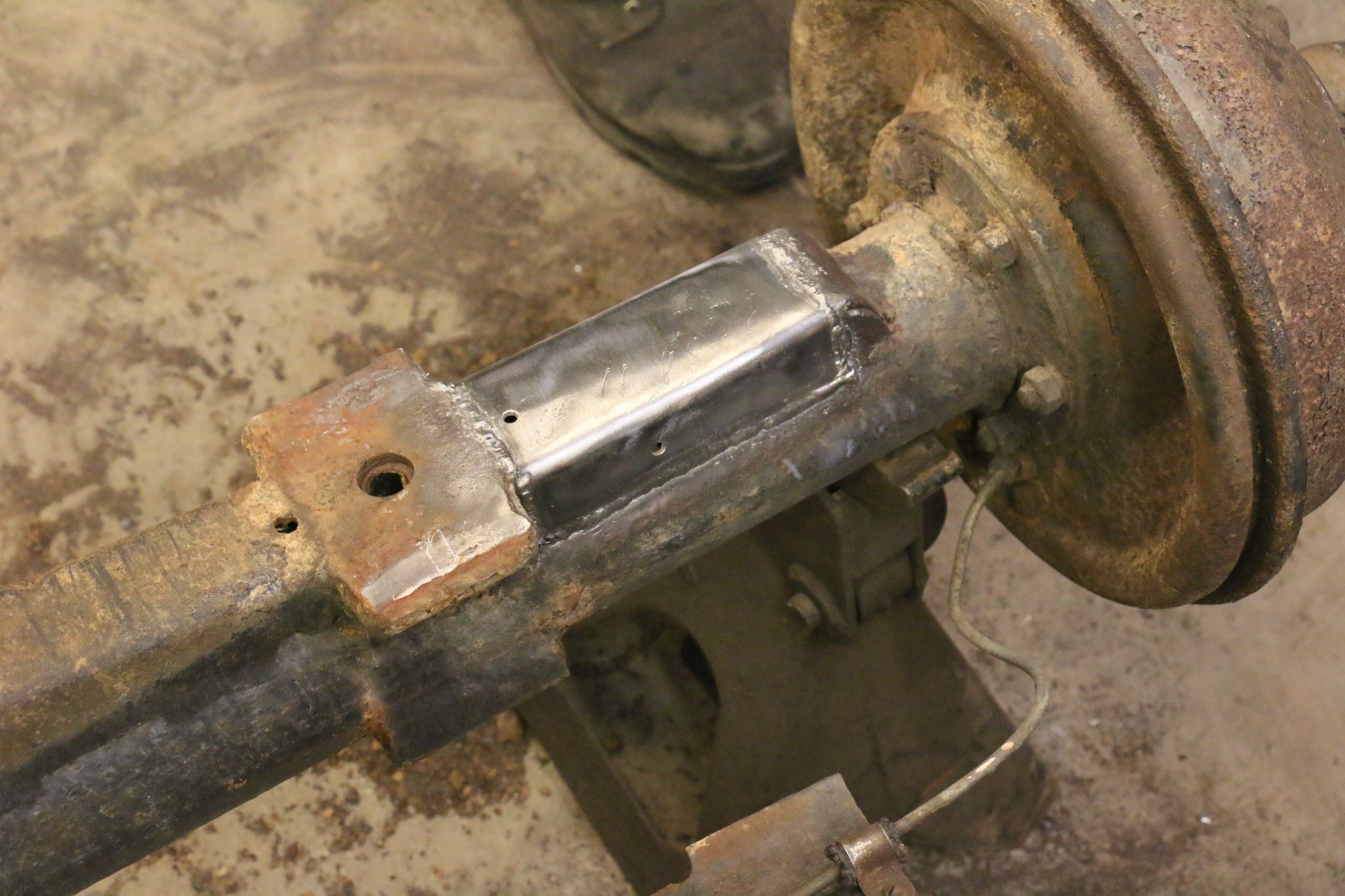 The rotted rear axle truss is repaired.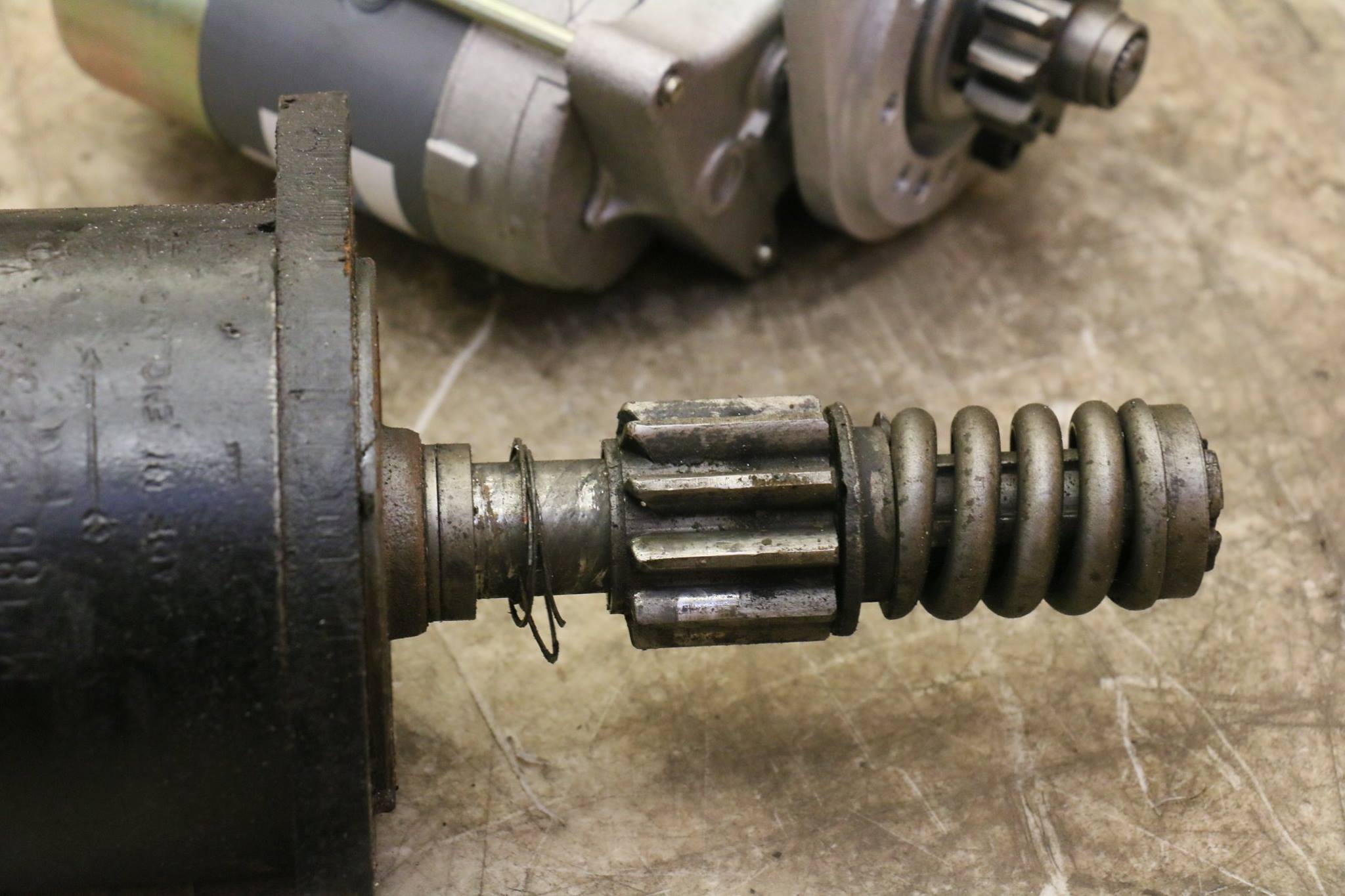 This started had a damaged spring.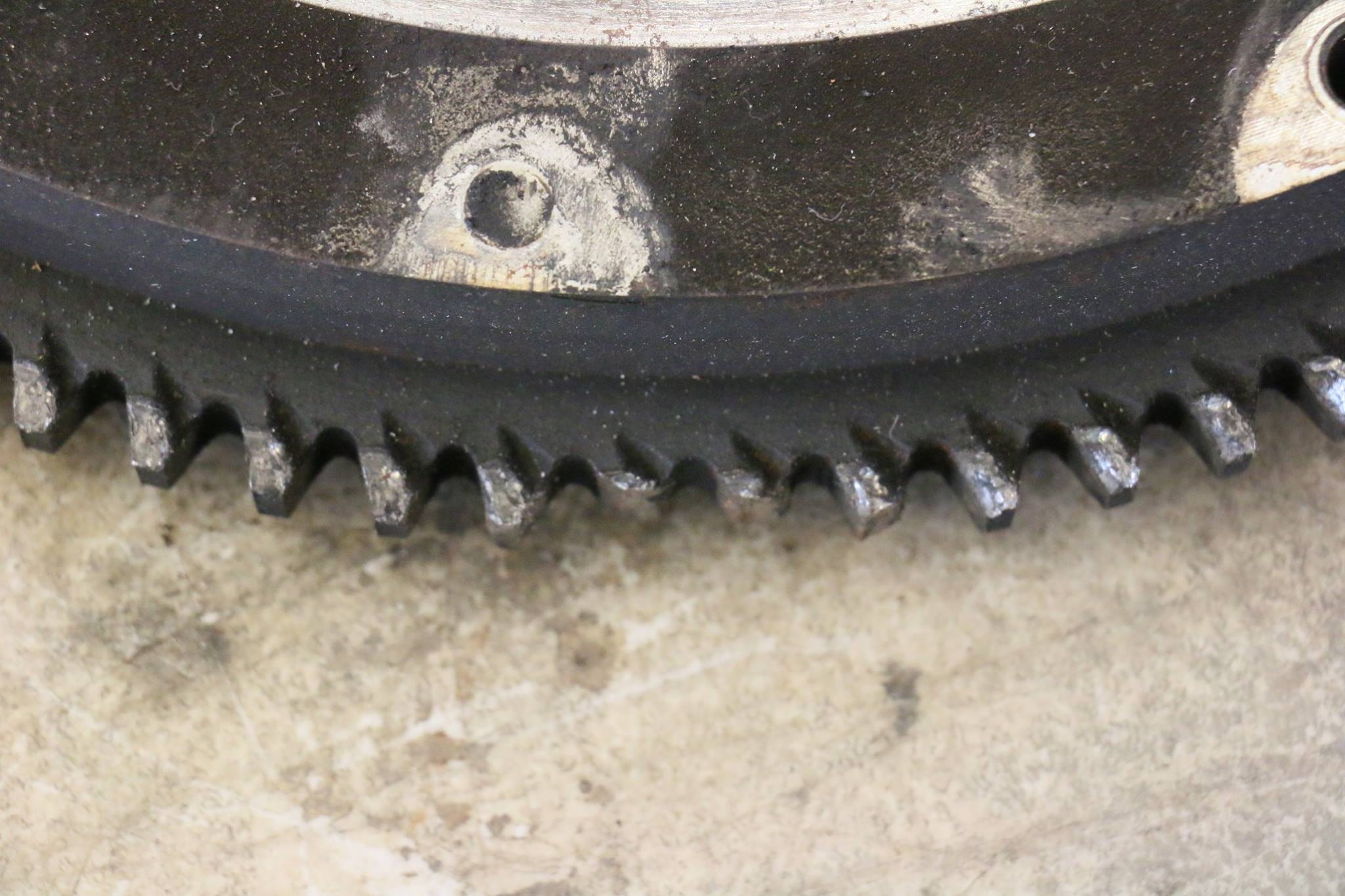 This caused damage to the flywheel gear. Two of the teeth are broken off.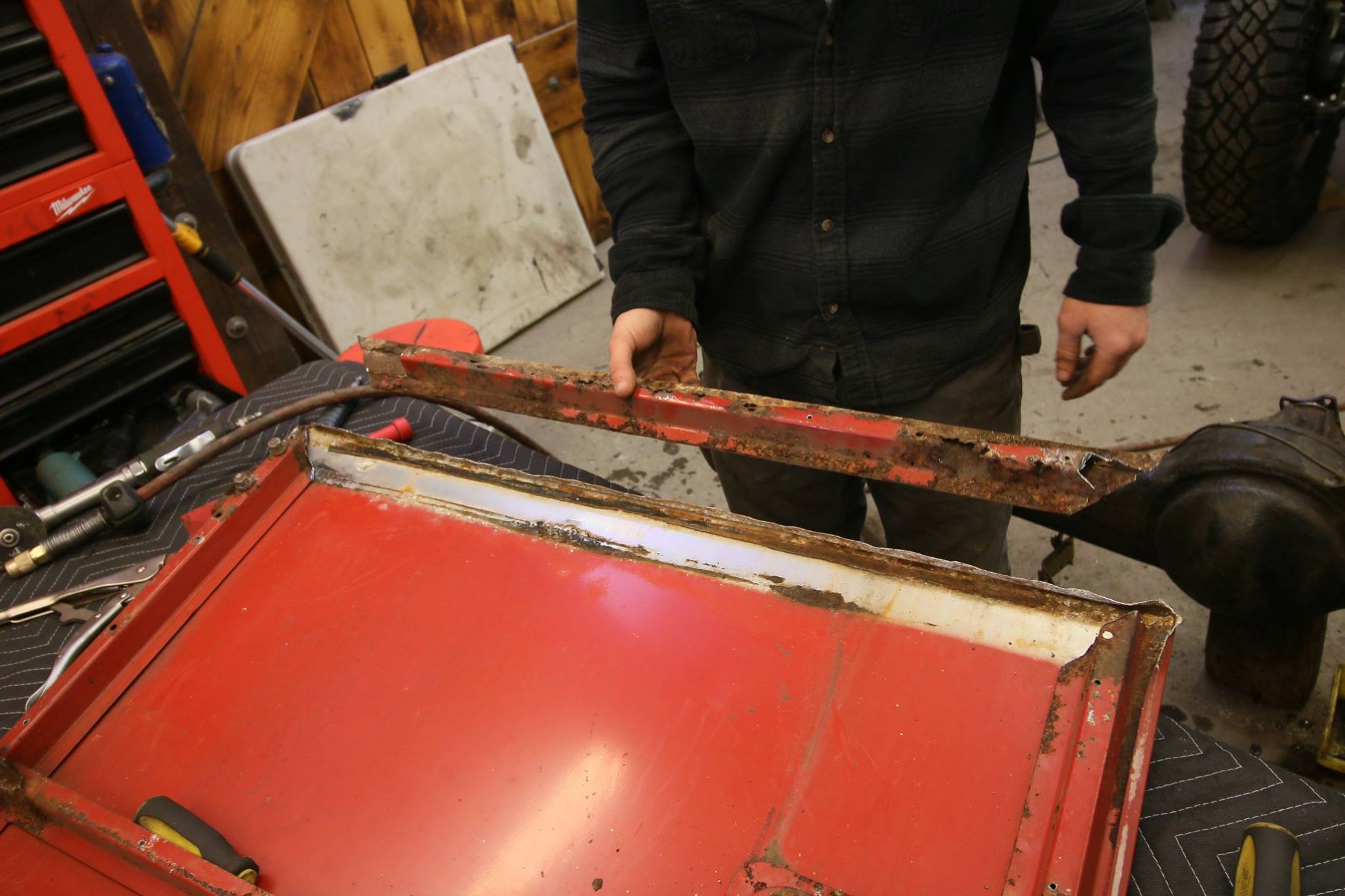 The lower door channel is cut out and will be replaced with a galvanized one.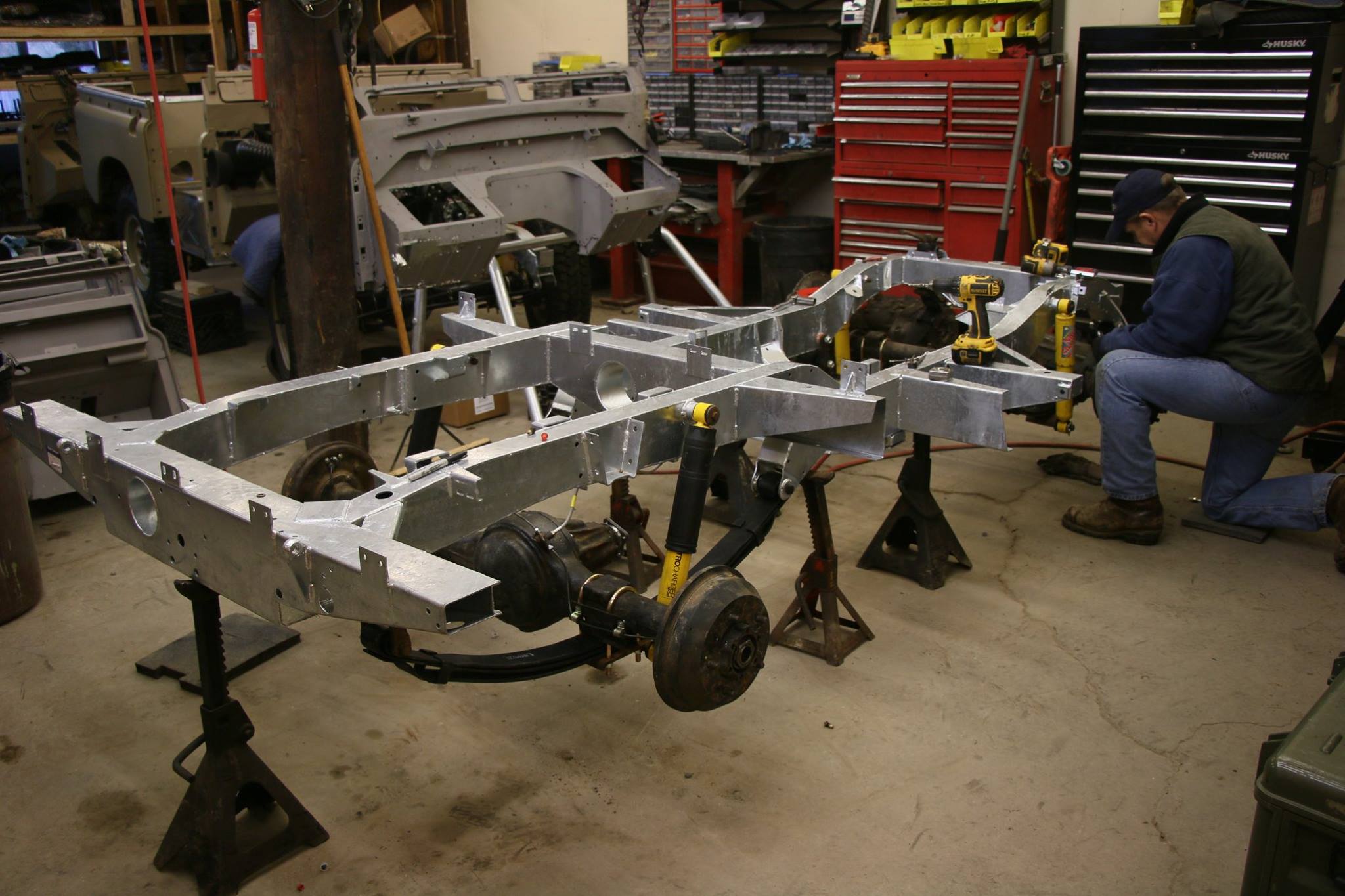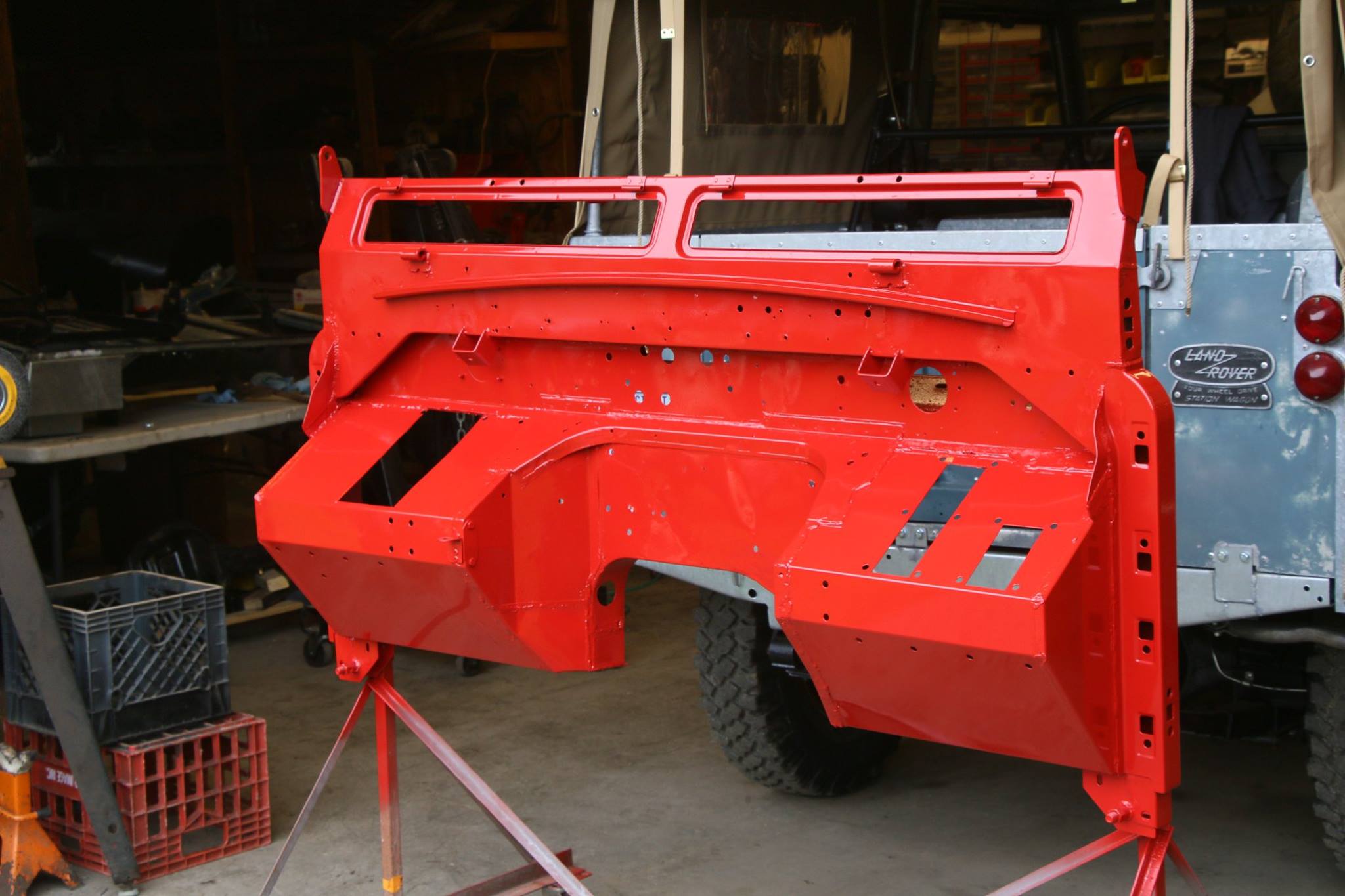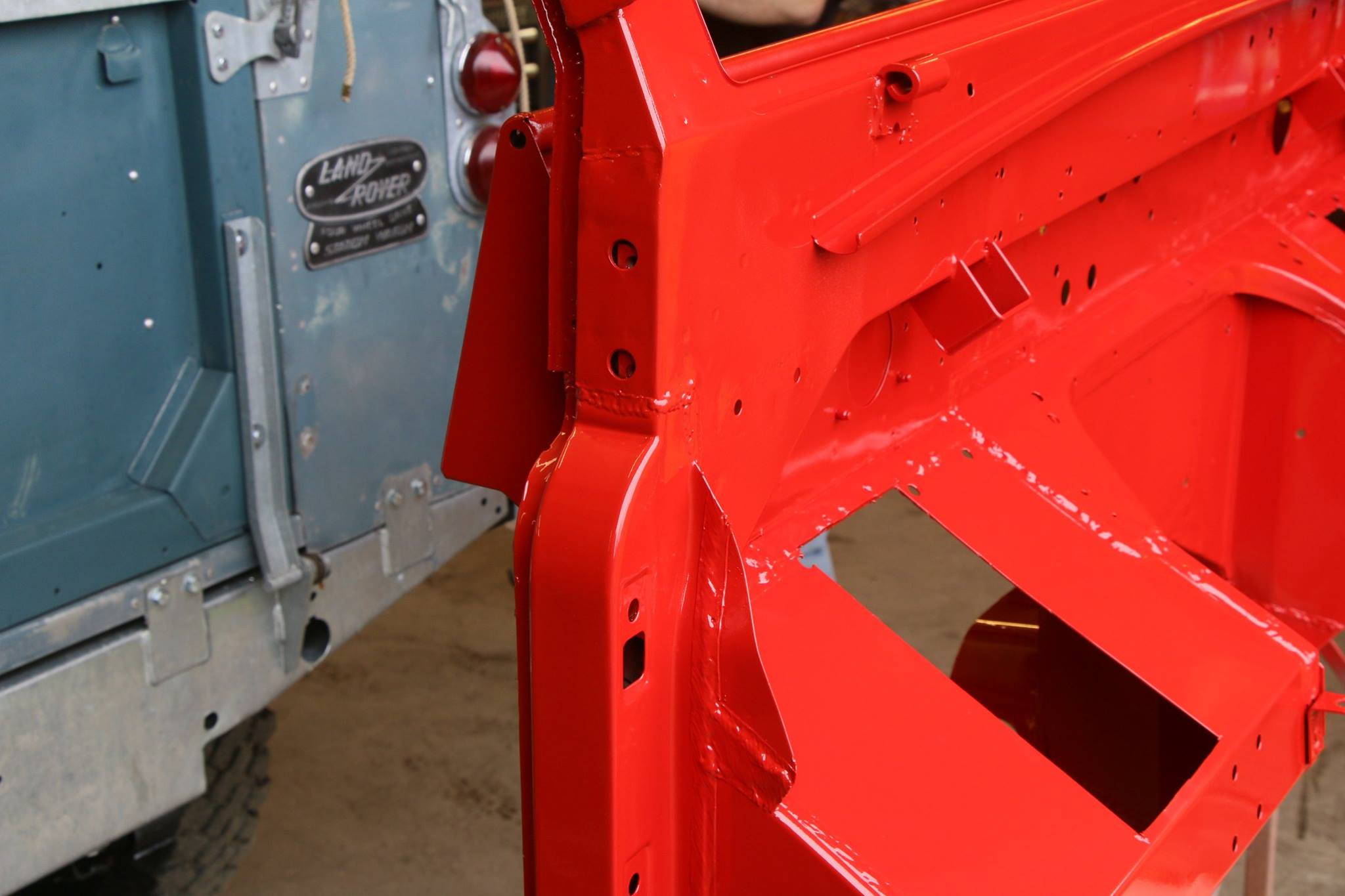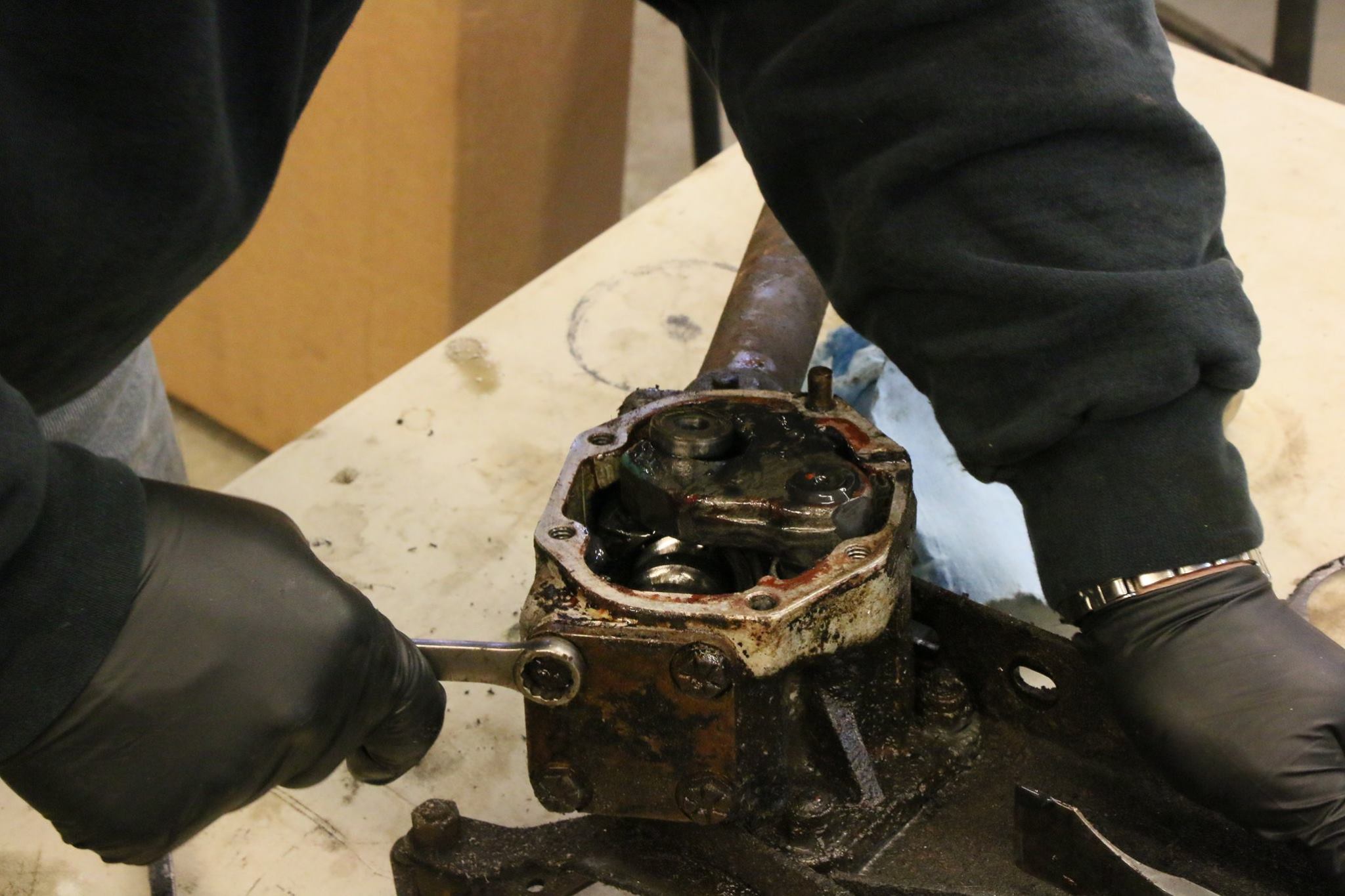 Resealing the steering box.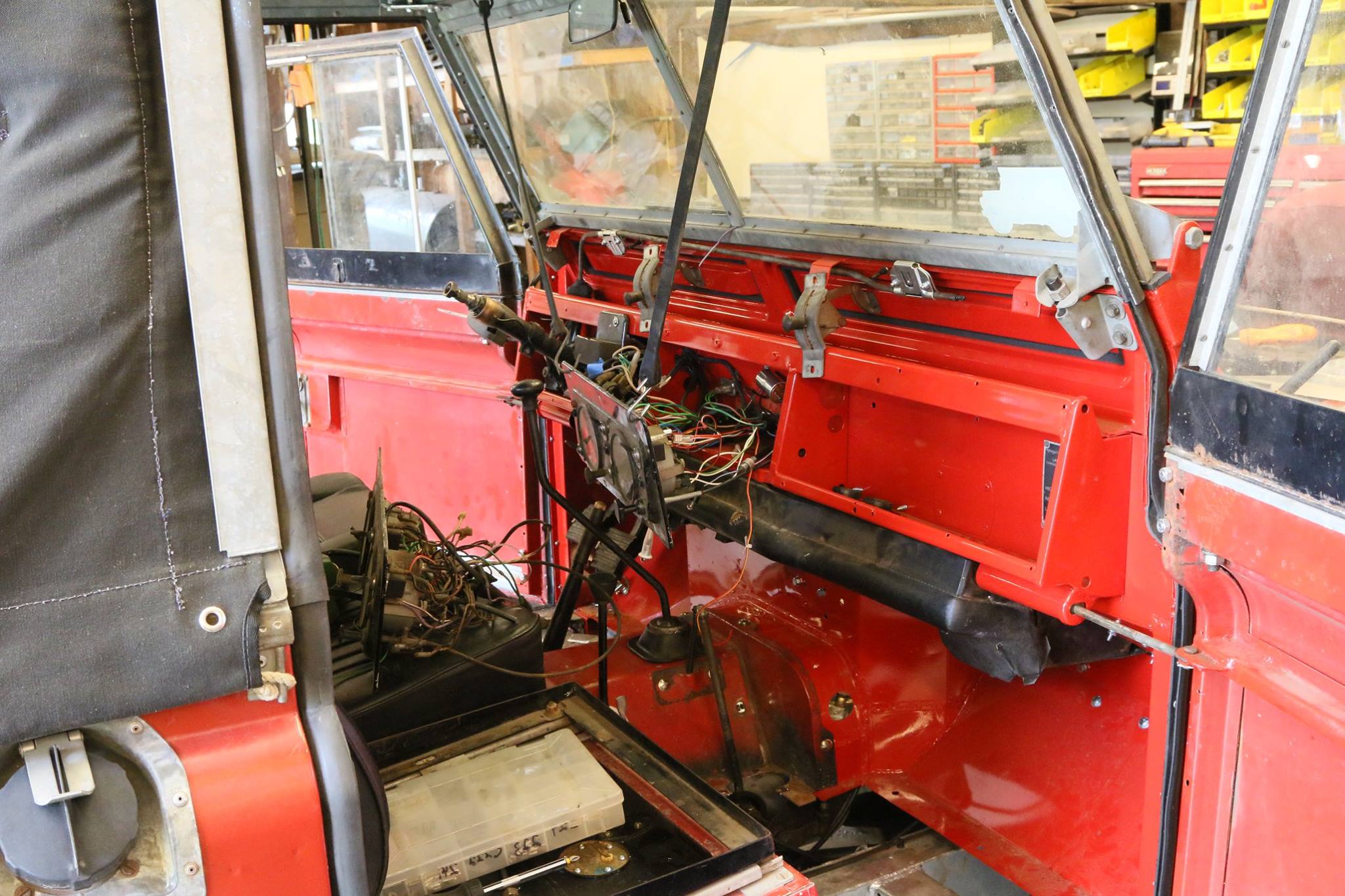 The wiring harness is installed and the dash is wired.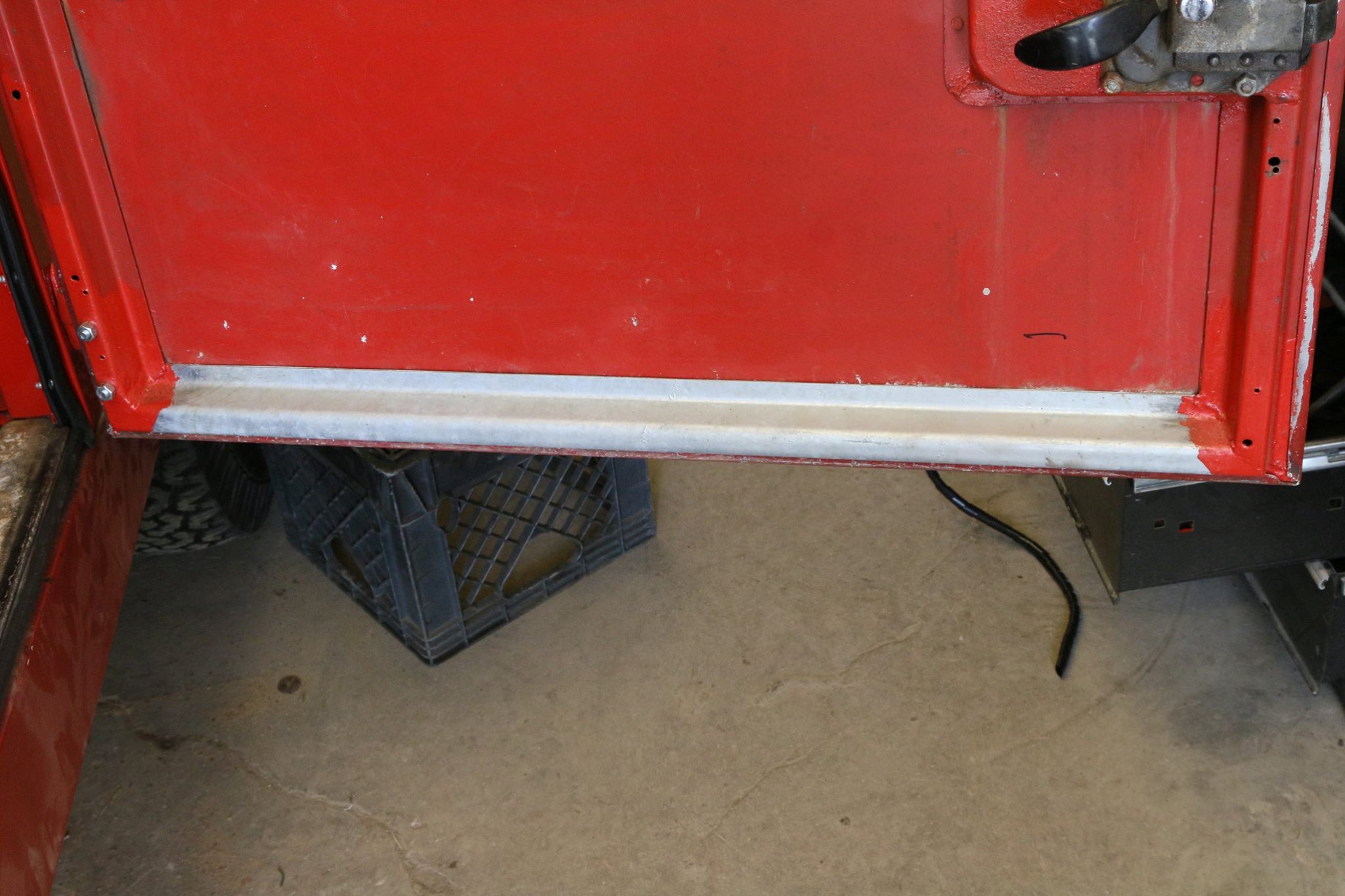 The door channels were replaced with galvanized steel ones.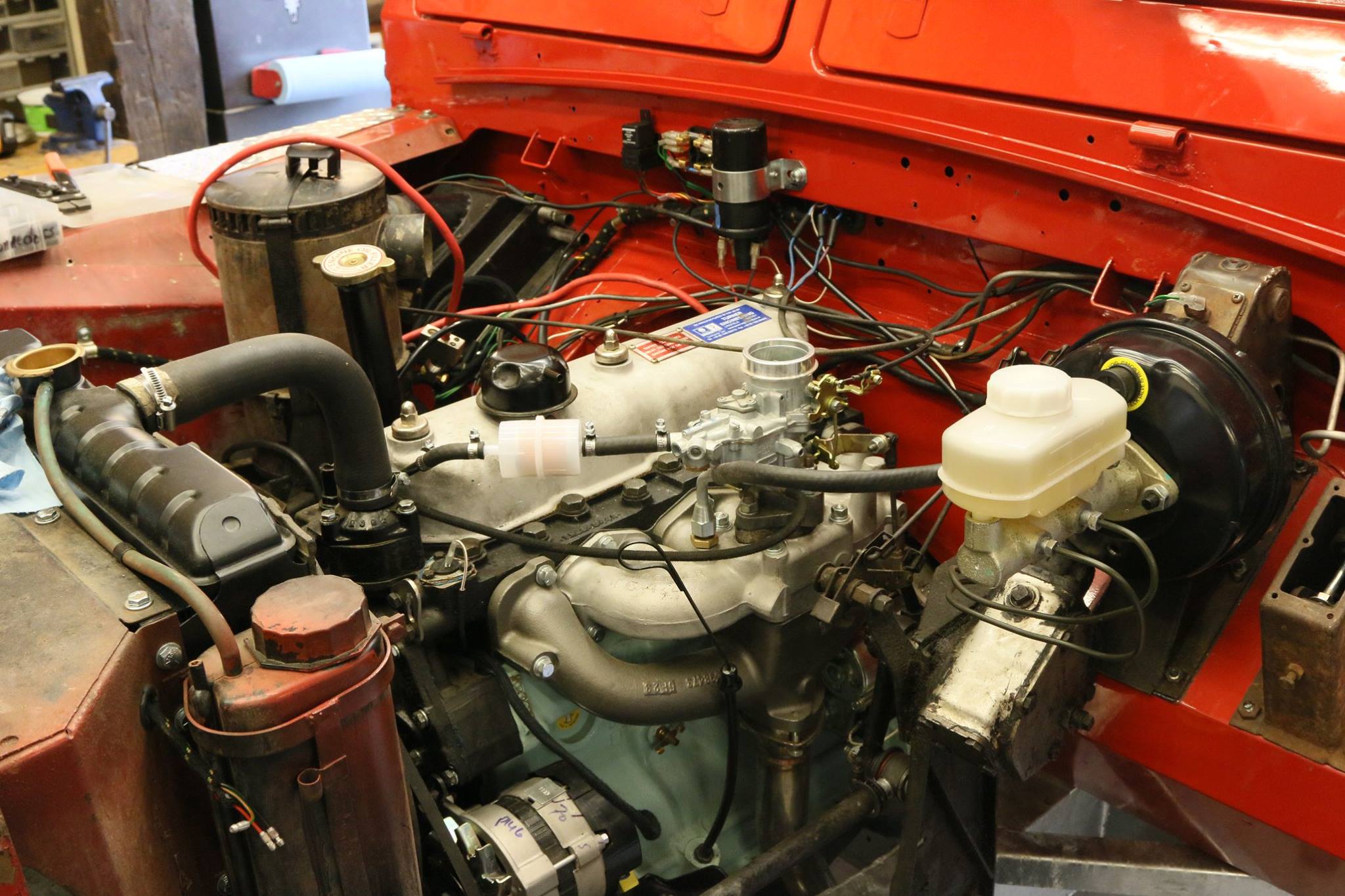 The motor is almost ready to start.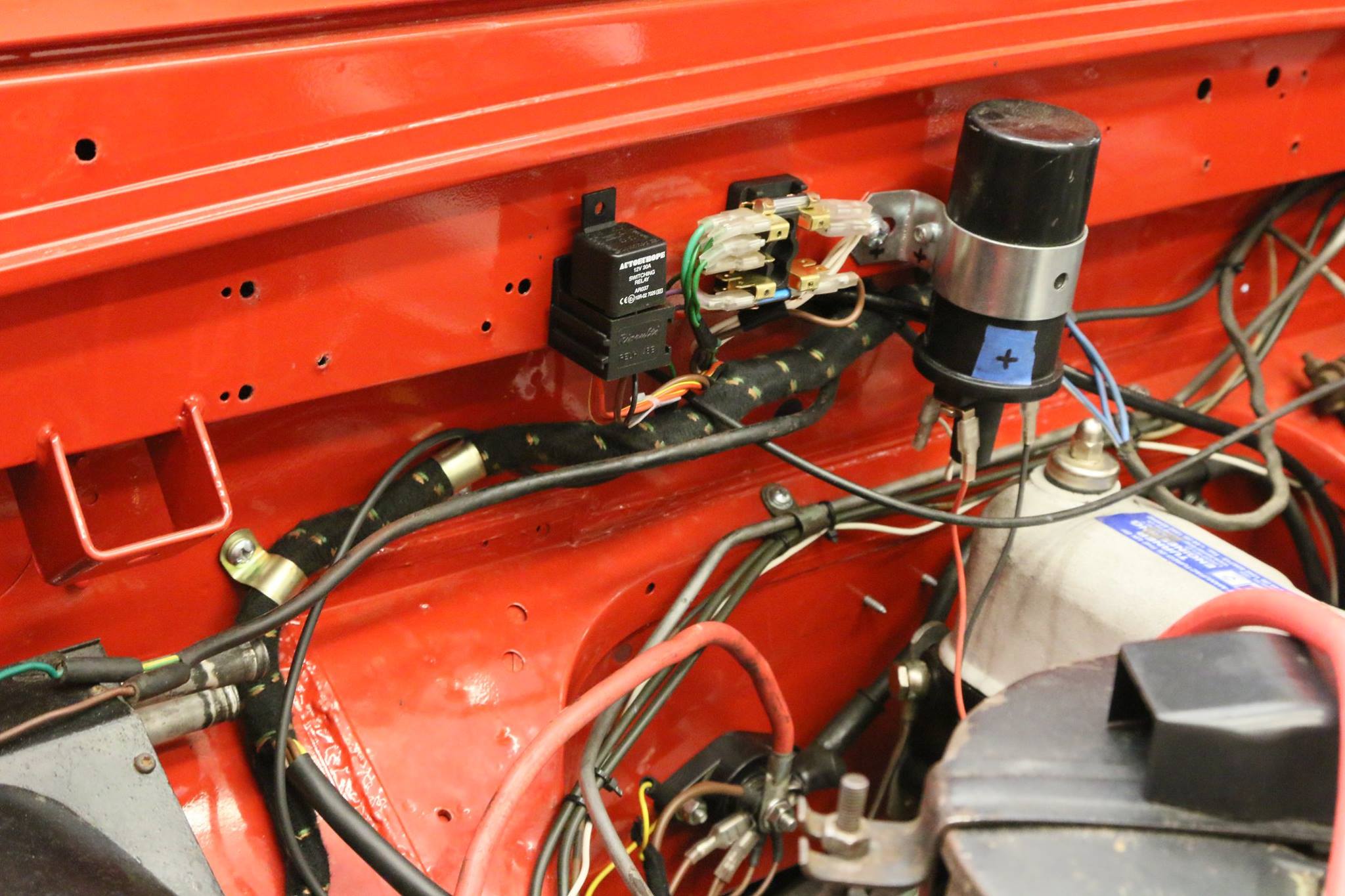 The new wiring harness is a cloth covered unit just like the factory one but was designed for an alternator instead of a generator. We had it made with a front fog light circuit with a relay built in to the harness.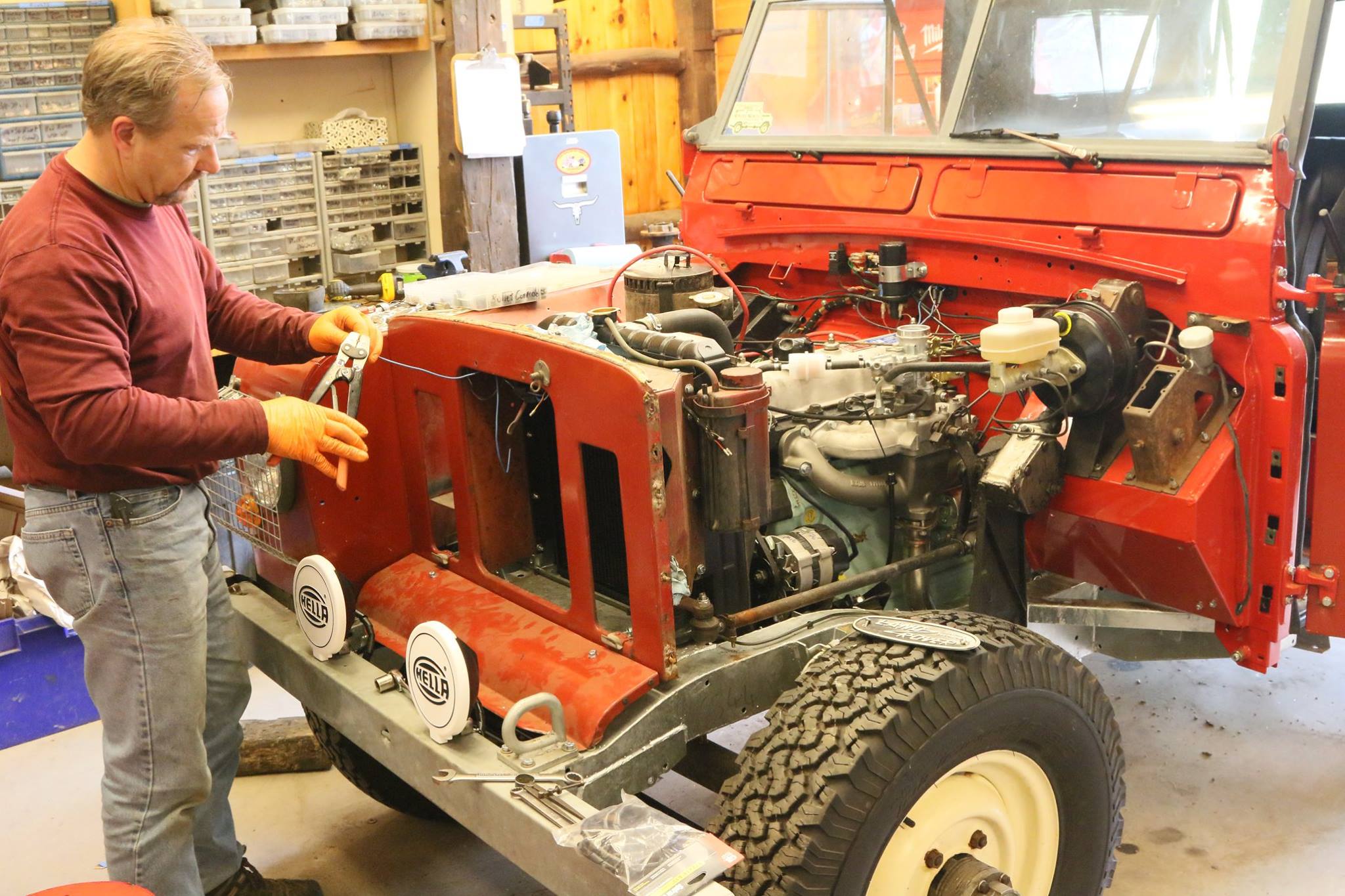 Installing the Hella 500s.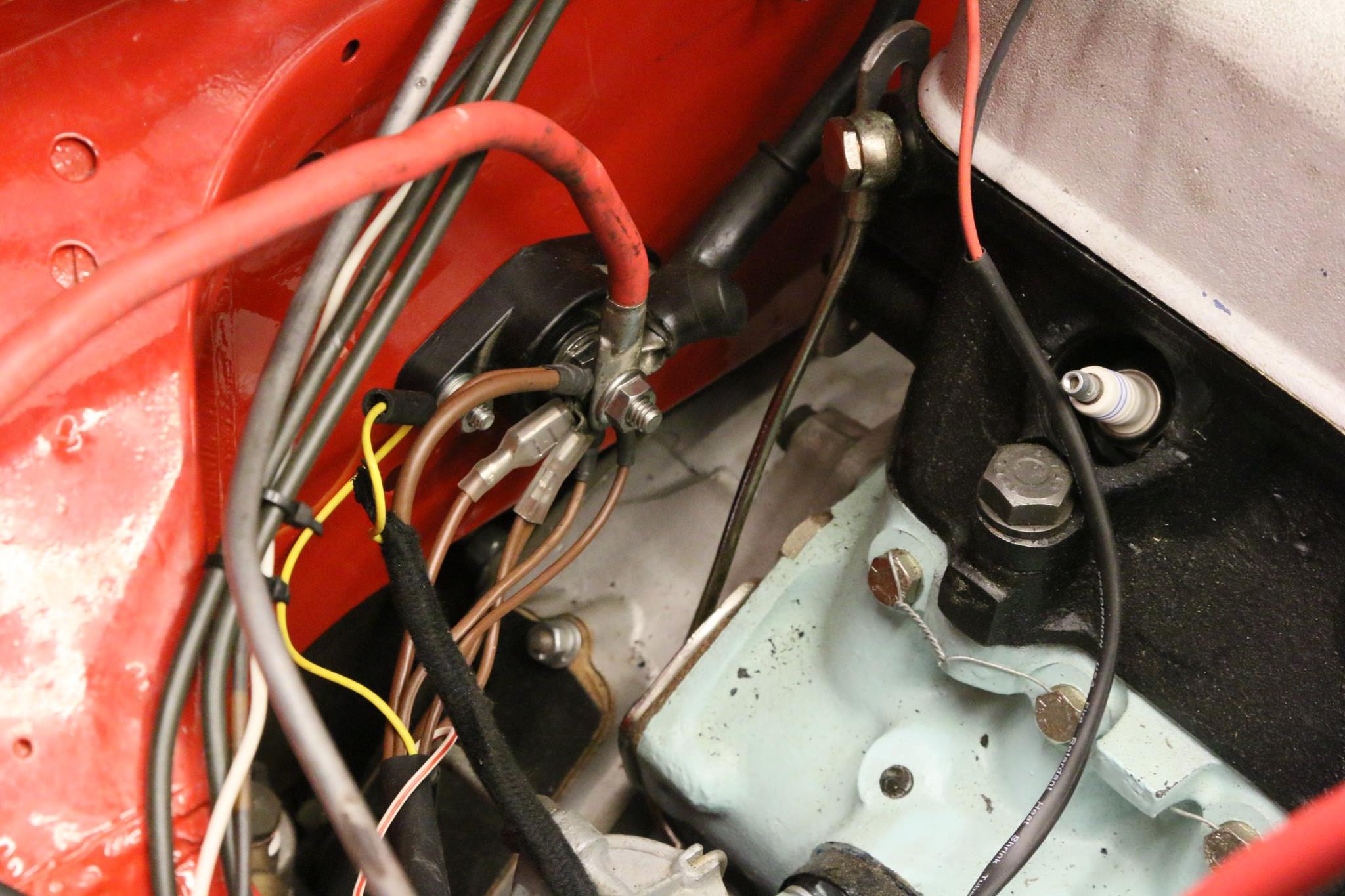 Since we used a gear reduction starter with built in solenoid there was no reason for the separate solenoid used with the original style starter. We repaced the solenoid with a blue sea systems 5/16" power pole instead.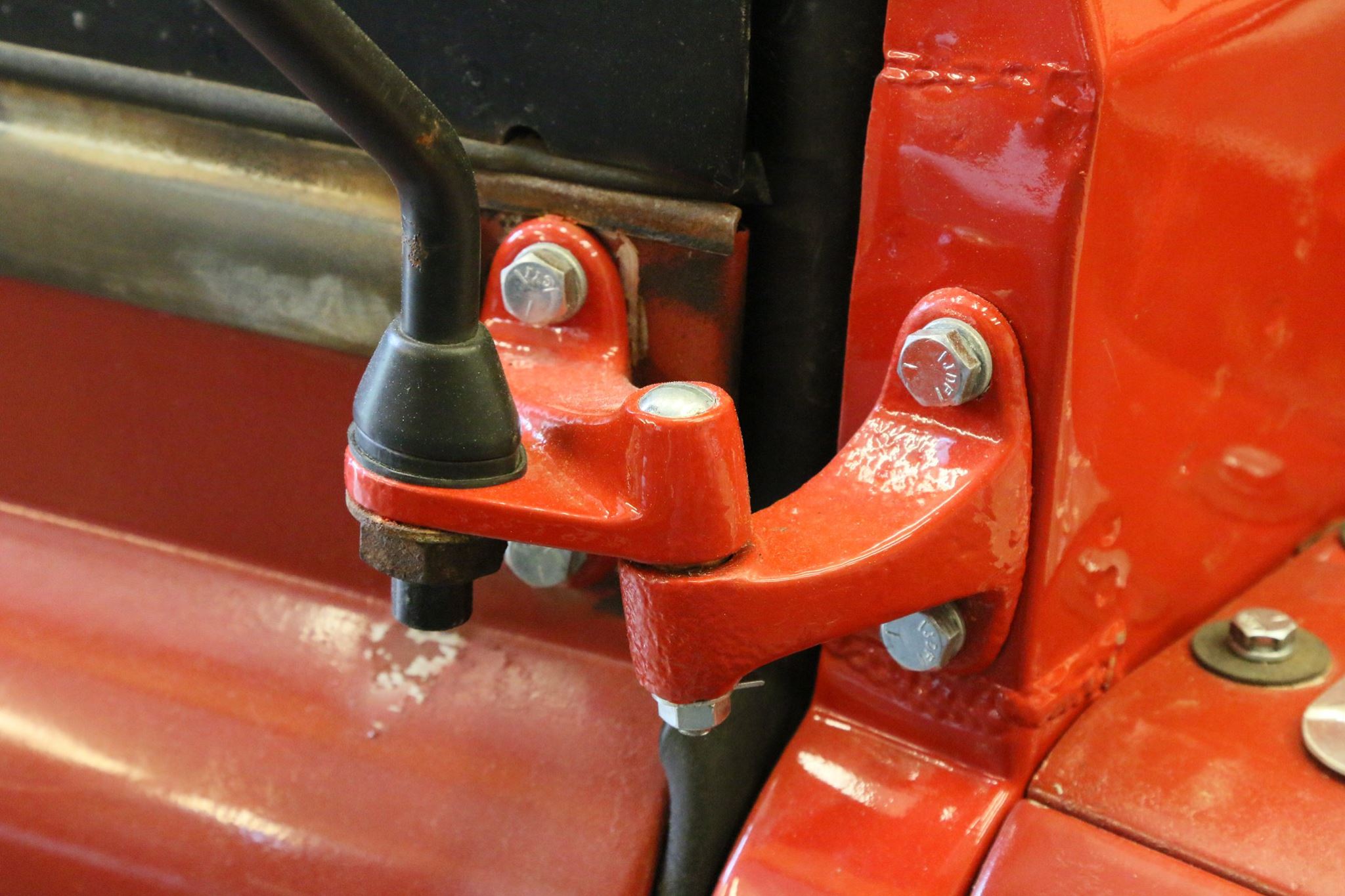 Correct late series IIa hinges were restored and installed in place of the series III hinges that it came with.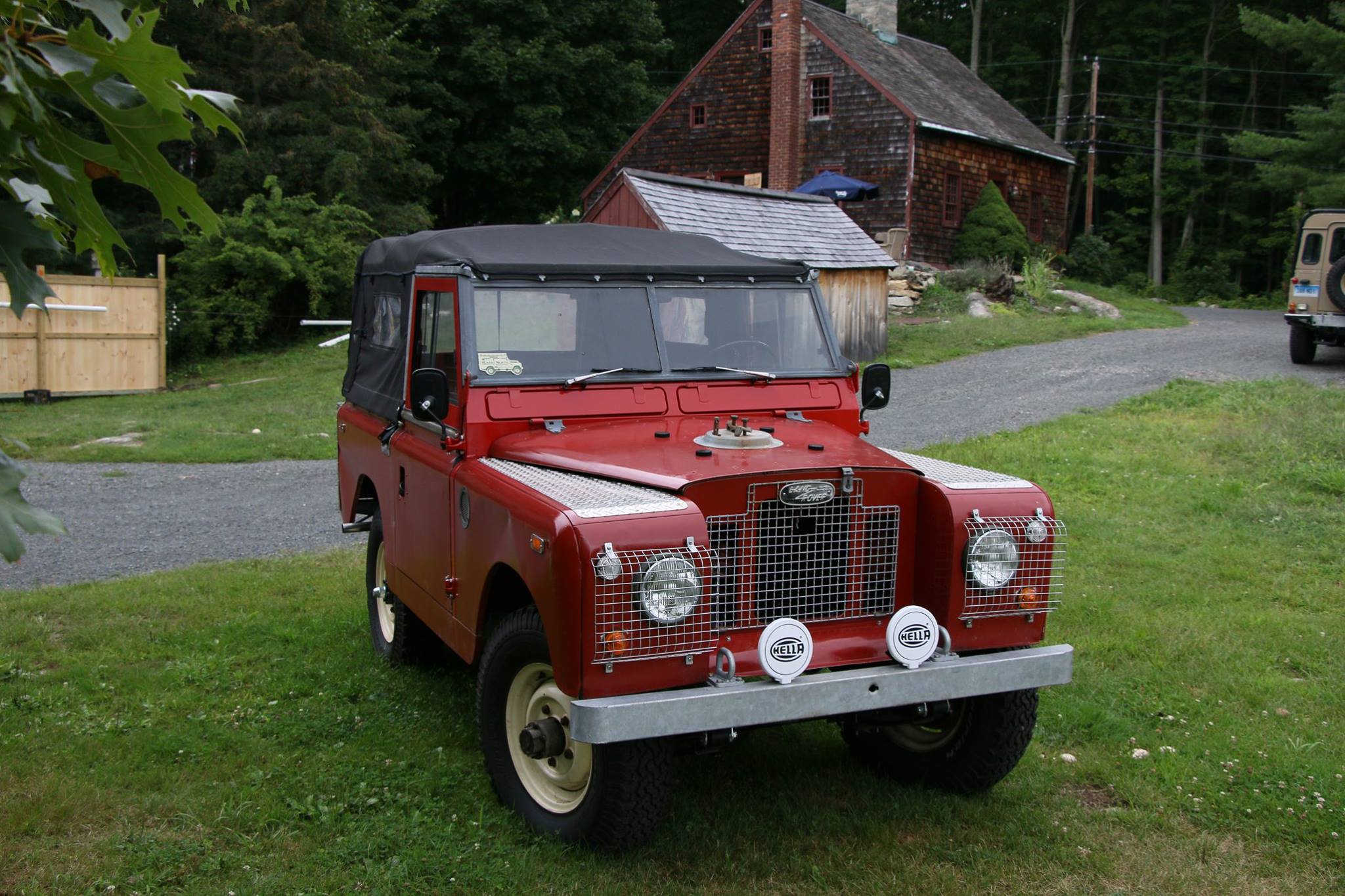 The bulkhead, vent flaps and door tops are painted in factory correct Poppy Red. This way the other body panels can be repainted at a later date.